Who is Franka Potente?
Franka is a German actress, best known for her roles as Lola in the 1998 film "Run Lola Run", and as Mare in "The Bourne Identity" (2002), in addition to many other notable roles she's had in her career.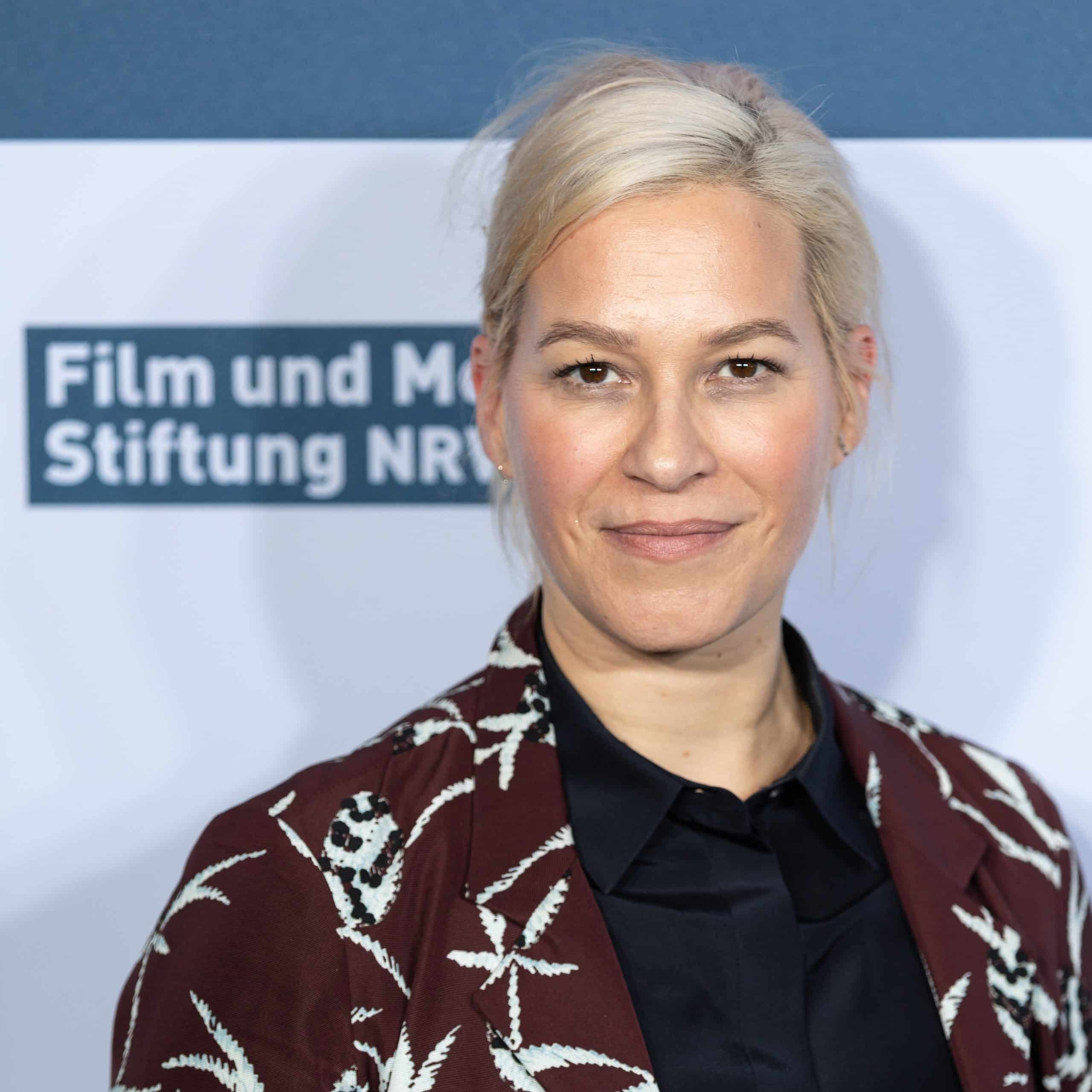 Wiki: Age, Childhood, and Education
Franka Potente was born on 22 July 1974, in Münster, then West Germany. She was raised in nearby Dülmen, the older of two, born to Dieter Potente and his wife Hildegard. Of Italian ancestry, she attended a high school in Germany, but also spent several months in Humble, a suburb of Houston, Texas USA as an exchange student.
Career Beginnings and Immediate Success
Franka Potente began her career after high school by studying at the Otto Falckenberg School of Performing Arts in Munich. While there, she started acting, and made her debut in the 1995 student film "Aufbruch".
Later that year, she appeared as Anna in the German film "After Five in the Forest Primeval" (German: "Nach Fünf im Urwald"), co-starring Moritz Bleibtreu and Herbert Knaup, and follows Anna's journey through life as she navigates relationships and personal growth.
Three years later, Franka Potente secured her first major role as Lola in the German film "Run Lola Run" (German: "Lola rennt"), starring alongside Moritz Bleibtreu and Herbert Knaup.. It's a fast-paced thriller in which Lola has twenty minutes to save her boyfriend, and the story explores various outcomes based on her choices. The film's success helped establish her in the industry
Continued Success
She continued her career into the 2000s with two German film roles. In "Anatomy" (German: "Anatomie"), she portrayed Paula Henning, the movie exploring the dark secrets of a prestigious medical school. In "The Princess and the Warrior" (German: "Der Krieger und die Kaiserin"), she played Simone "Sissi" Schmidt, a complex character in a story that delves into the intersection of fate and love.
In 2001, she transitioned to English-language cinema with "Blow", in which she portrayed Barbara Buckley alongside Johnny Depp and Penélope Cruz. The film revolves around the life of George Jung, a notorious drug trafficker.
Continuing her career in English-language films, Franka Potente had several notable roles. In 2002, she starred as Marie Kreutz in "The Bourne Identity", alongside Matt Damon. The film follows a man suffering from amnesia who discovers he's a skilled assassin, and Potente's character plays a crucial role in his journey.
In the same year, Potente appeared in "All I Want" starring alongside Elijah Wood in a coming-of-age story, then in "I Love Your Work" (2003), Franka Potente acted alongside Giovanni Ribisi and Joshua Jackson in a movie that explores the blurred lines between reality and obsession in the life of a famous actor.
The same year, Franka portrayed Iris Sellin / Siri Sellin in "Blueprint", a film that delves into the themes of human cloning and identity,  following in 2004 by reprising her role as Marie in "The Bourne Supremacy", starring alongside Matt Damon. The film continues the story of Jason Bourne and Marie as they face new threats.
Also in 2004, Franka Potente starred as Kate in "Creep", a horror-thriller set in the London Underground, where she encounters terrifying events.
Franka Potente next co-starred alongside Moritz Bleibtreu in the film "Atomised" (German: "Elementarteilchen"), about the lives of two half-brothers and their complex relationships, exploring themes of love, sexuality, and human connection.
In "Romulus, My Father" (2007), Franka's co-stars included Eric Bana and Kodi Smit-McPhee. The film is a touching drama centered around the life of a Romanian immigrant and his son in 1960s Australia. The same year she starred alongside Thomas Kretschmann in the film "Eichmann", which chronicles the capture and trial of Adolf Eichmann, one of the key figures in the Holocaust.
In "Che" (2008), she co-starred with Benicio Del Toro in the film portraying the life of revolutionary leader Che Guevara, focusing on his role in the Cuban Revolution, and other revolutionary movements.
2010s
In 2010, Franka Potente appeared in "Shanghai", alongside John Cusack and Gong Li. The film is a suspenseful thriller set against the backdrop of 1941 Shanghai, a city filled with espionage, political intrigue, and conflicting loyalties. Potente's Leni Müller becomes embroiled in a dangerous world of secrets and deception, as she navigates a complex web of relationships.
Also in 2010, she starred as Valerie in "Small Lights" (German: "Valerie"), a German drama film, the story revolving around Valerie's journey, exploring themes of self-discovery and personal growth.
In 2012, Franka Potente secured her first major TV role as Eva Heissen in the TV series "Copper", appearing in 20 episodes of the show. Also starring Tom Weston-Jones, Kyle Schmid and Anastasia Griffith, the movie is set in 1860s New York City, and follows the investigations of Detective Kevin Corcoran as he navigates the city's crime-ridden underworld, while also trying to figure out who murdered his daughter, and where is his wife.
In 2014, she played Eleanor Nacht in the TV series "The Bridge", which consisted of 12 episodes. The show features Diane Kruger and Demián Bichir as main stars, and revolves around solving crimes on both sides of the U.S.-Mexico border.
O @The_Illuminerdi também aponta que a atriz Franka Potente (De The Conjuring 2) é a principal escolha para interpretar a Matriarca do Caos na 4ª Temporada de #DCTitans pic.twitter.com/WOzudcIiYM

— DCTitans Brasil (@DCTitansBrasil) January 31, 2022
In 2016, Franka Potente played the role of Anita Gregory in "The Conjuring 2", starring alongside Vera Farmiga and Patrick Wilson, in the horror film based on the true paranormal investigations of Ed and Lorraine Warren,. The movie takes place in London and follows the Warrens as they confront a haunting case involving the Hodgson family, and their supernatural experiences in their Enfield home.
In 2017, Franka Potente appeared in "Muse" alongside Christopher Lloyd and Elliot Cowan. The film revolves around a grieving English professor who seeks solace in the Spanish countryside, but becomes entangled in a series of disturbing events, with Potente's Susan playing a key role.
In 2018, she starred in "Between Worlds" alongside Nicolas Cage and Penelope Mitchell. The movie follows a trucker who becomes involved with a woman who has the ability to communicate with the dead.
In 2020, Franka made her directorial debut with the film "Home". The story revolves around Marvin, an ex-convict recently released from prison, as he navigates the streets of Los Angeles. Faced with the harsh realities of returning to a life of crime, Marvin seeks a way to transform his life for the better.
Most recently, in 2022, Franka Potente joined the superhero TV series "Titans" in the role of Mother Mayhem, alongside stars such as Brenton Thwaites, Anna Diop and Teagan Croft. The series follows the adventures of young superheroes as they come together to form the Titans, and face various threats.
She also appeared in "Echo 3" in 2022 as Hildy, a member of the Hildy prison camp, with Michiel Huisman, Luke Evans, and Jessica Ann Collins in the lead roles.
Singer
In addition to her acting career, Franka Potente is also known for her singing talent, contributing to various soundtracks over the years.In the acclaimed film "Run Lola Run" in 1998, Franka Potente's singing talents were showcased in various tracks, including "Wish", "Running One", "Running Two", and "Running Three".
In the film "Dancing at the Blue Iguana" in 2000, she sang "Wish" (Komm Zu Mir).
Her song "Believe" was heard in the TV series "The Grubbs" in 2002, and her singing talents were also featured in the TV series "House" in 2009, in addition to many other contributions.
Published Author
Franka Potente has ventured into the world of writing in addition to her acting and singing career. In September 2005, she collaborated with colleague Max Urlacher on a book entitled "Los Angeles – Berlin", which was inspired by their correspondence during his stay in Los Angeles.
In May 2009, Potente co-authored her second book, "Kick Ass – An Alternative Workout", alongside her personal trainer, Karsten Schellenberg. This publication offered insights into alternative workout routines.
In August 2010, she released her first volume of stories, entitled "Zehn".
Net Worth
According to authoritative sources, Franka Potente's net worth is estimated at close to $8 million, as of mid- 2023.
Personal Life, Married, Husband, Children
Franka Potente has been involved in notable relationships in the entertainment industry. She's had relationships with German film director Tom Tykwer and American actor Elijah Wood, among others.
In mid-2012, she tied the knot with American actor Derek Richardson in a private ceremony. The couple chose to make their home in Los Angeles, where they've been living since then. Franka and Derek are parents to two daughters, born in 2011 and 2013.
Appearance and Body Measurements
Franka Potente has light brown hair and brown eyes. She stands at a height of 5ft 8ins (1.73m), weighs approximately 130lbs (59kgs), with vital statistics of 35-26-35, and bra size 32A.