• Gale Morgan Harold III was born in 1969 in Atlanta, Georgia, and is an actor best known for his roles in shows such as "Grey's Anatomy", "Desperate Housewives", and "Queer as Folk".
• He has an estimated net worth of over $1.5 million.
• He was raised in a very religious family, but decided to pursue a degree in romance literature and photography in college.
• He began his career in acting after being encouraged by a friend in 1997 at the age of 25.
• He has a strong support for the LGBT community and the Amber Watch Foundation in support of awareness of missing children.
 
Who is Gale Harold?
Gale Morgan Harold III was born on 10 July 1969, in Atlanta, Georgia USA, and is an actor, best known for his roles in shows such as "Grey's Anatomy", "Desperate Housewives", "Queer as Folk", "The Secret Circle", and "Defiance". He also gained a lot of attention for his role in "Falling for Grace" as the lead character.
The Wealth of Gale Harold
How rich is Gale Harold? As of late-2019, sources inform us of a net worth that is over $1.5 million, earned through a successful career in acting. He's been active in the entertainment industry since 2000, including being involved in several mainstream films.
Early Life and Education
Gale grew up in Atlanta, raised by his parents – his father was an engineer, while his mother was a real estate agent who gave him a very strict religious upbringing, but at the age of 15, he decided that he didn't want to be a part of his parent's denomination. He attended The Lovett School and during his time there, showed prowess in the sport of soccer.
After matriculating from high school, he enrolled at the American University in Washington DC, thanks to a soccer scholarship. There, he took up a degree in romance literature, but didn't enjoy it, and after a few months transferred to the San Francisco Art Institute to study photography. To make ends meet, he worked a variety of jobs such as a mechanic, waiter, bartender and construction worker. In 1997, at the age of 25 a friend of his suggested that he try his hand at acting.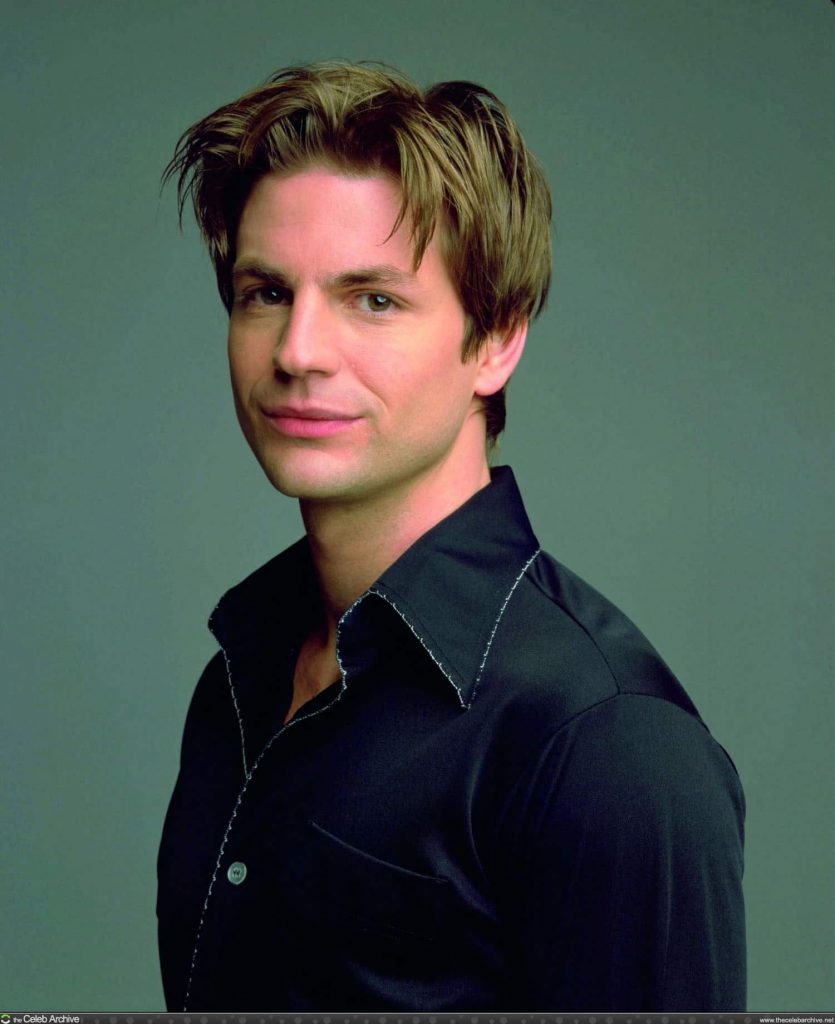 Further Studies and Acting Beginnings
Harold moved to Los Angeles, and began a three year intensive study of drama. There, he was accepted into the Actors Conservatory Program with the classical theatre company A Noise Within. Eventually, he made his stage debut in a production of "Me and My Friends" as the character Bunny. In 2000, he started to gain popularity when he was cast as a central character in the popular Showtime series "Queer as Folk" a role he had for five years. Concurrently he took on other projects, gaining acclaim for his performance in "Uncle Bob".
In 2003 he starred in "Wake", before being cast as Special Agent Graham Kelton, a leading role in the series entitled "Vanish". However, his character was killed off during the seventh episode, and the show was also short-lived. He then made a guest appearance in the HBO series "Deadwood", before having a two episode role in "The Unit". He also tried producing, working behind the scenes for the documentary "Scott Walker: 30 Century Man".
Recent Endeavors
After appearing in a production of "Suddenly, Last Summer", Gale was cast as the lead in the indie romantic comedy entitled "Falling for Grace", which gained positive reviews. He then had a guest role as the paramedic Shane in ABC's "Grey's Anatomy", before in 2008 joining the cast of "Desperate Housewives" during its fourth season, becoming a love interest for Susan Mayer. He then returned to theatre, performing in "Orpheus Descending" which received a lot of positive reviews, especially his performance. In 2010, he was cast in the lead role in the show "Hellcats", but which was cancelled after a season.
His work continued, however, as he gained another regular role in the CW show "The Secret Circle", which focuses on a coven of teenage witches in a small town. The show received positive reviews at first but started to decline during the latter half, leading to its cancellation. In 2013, he worked on the show "Defiance" as a recurring character, and a few more of his latest projects include independent films such as "Andron: The Black Labyrinth", "Echo Park", and "Thirst". He was also cast in the film "Kiss Me, Kill Me" as the character Stephen, and made a guest appearance in the show "Criminal Minds".
Have a great week. #QAF #BrianKinney #GaleHarold Hope you are well and happy. ?? pic.twitter.com/YnAmdz029M

— Gale Harold Fan © (@GaleHaroldFan) September 10, 2019
Personal Life and Social Media
For his personal life, not much is known about Harold's romantic relationships. He prefers to keep this aspect of his life away from the public, though admitted through an interview that he is straight even though he took the role of a gay man in "Queer as Folk". He mentioned that he got away with it without it being associated to him, because he was relatively unknown at the time. He is a supporter of the LGBT community however, even making statements several times, in support of people having problems with their identity.
In 2008 he was involved in a motorcycle accident, which left him in a critical condition as his brain swelled and he fractured a shoulder. He was able to recover through intensive care, and even returned to his role in "Desperate Housewives" without interruption. He also worked with the Amber Watch Foundation in support of awareness of missing children, championing child safety. One of the reasons there is very limited information about numerous aspects of his life is due to the lack of any online presence. He doesn't have any social media accounts, and prefers to keep many parts of his personal life away from the public eye. He has managed to do so successfully, even with the publicity that often accompanies actors.