• Caroline Dorothy Grace Van Dien is an actress born in Los Angeles, California on October 15th, 1996.
• Her net worth is estimated to be over $500,000.
• She is of royal lineage, descended from Princess Elizabeth of Yugoslavia and related to Mark Twain.
• She began her career in the 2005 Lifetime reality show titled "I Married a Princess".
• She is the daughter of actor Casper Van Dien, who is known for roles in films such as "Starship Troopers" and "Sleepy Hollow".
 
Who is Grace Van Dien?
Caroline Dorothy Grace Van Dien was born on 15 October 1996, in Los Angeles, California, USA, and is an actress, best known for portraying the titular character of the live action adaptation of "Sleeping Beauty", released in 2014. She's also worked on other projects such as "Max" and "Greenhouse Academy", and alongside her father, actor Casper Van Dien.
The Net Worth of Grace Van Dien
How rich is Grace Van Dien? As of early 2020, sources estimate a net worth that is over $500,000, earned through a so far short but successful career as an actress.
As she continues her endeavors, it is expected that her wealth will also continue to increase.
Family Lineage
Grace descends from a former royal lineage, as her grandmother is Princess Elizabeth of Yugoslavia of the House of Karageorgevich, a human rights activist, and a former presidential candidate for the country of Serbia. Another family line means that she is the great-great-great niece of Samuel Langhome Clemens, known worldwide under the pen name Mark Twain. Twain was a humorist, but many called him the father of American literature.
Some of his most popular works include "The Adventures of Tom Sawyer" and "Adventures of Huckleberry Finn", which were published during the 1800s. He used his life experiences to create the setting of his books, as he became a steamboat pilot on the Mississippi, then a miner in Nevada, but when that failed miserably, he decided to become a journalist, and during this time, created a short story that gained international attention. His wit in writing and capability of satire earned him praise from politicians, artists, royalty, and industrialists.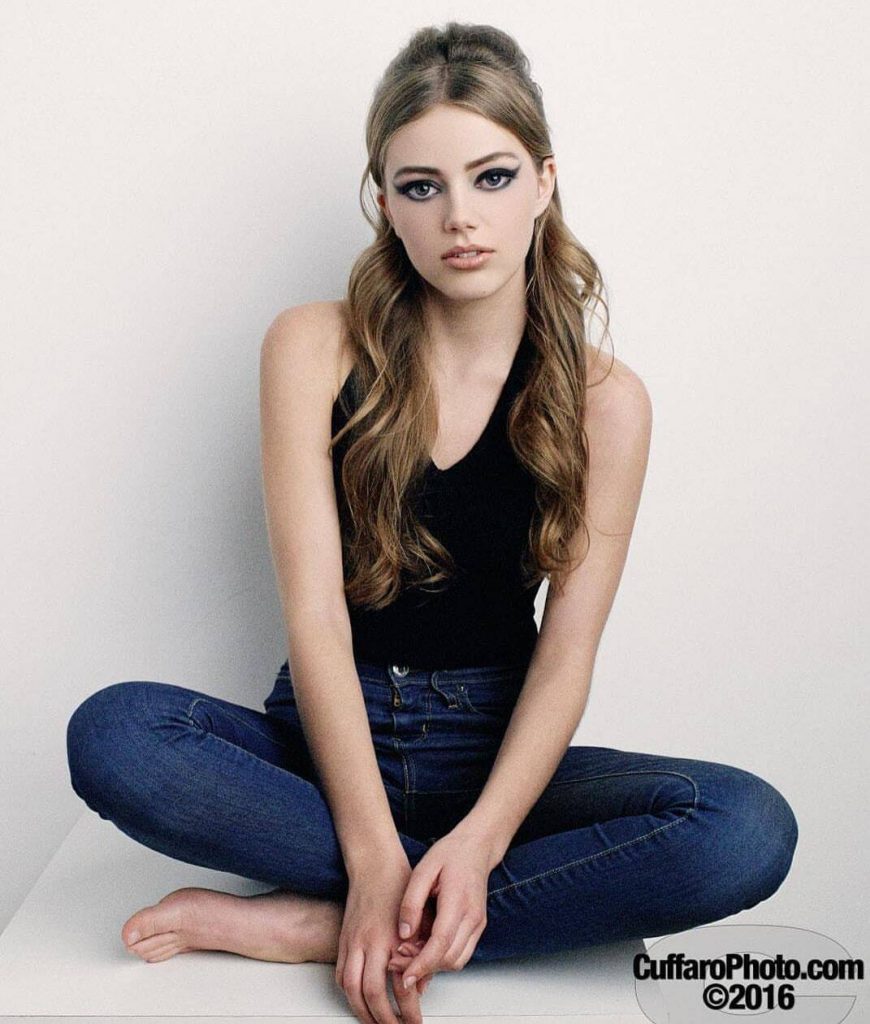 Grace is also the great-grandniece of notable silent film actor Harold Lloyd.
Career in Acting
Van Dien made her first on-screen appearance in the 2005 Lifetime reality show entitled "I Married a Princess", which followed the life of her father and his wife Catherine Oxenberg who is descended from Serbian Royalty, and in line to the succession of several titles. However, she herself is not considered a princess by any government, making the show's pretense false – she wasn't a blood relation of Catherine, as she is a child from Casper's first marriage, to Carrie Mitchum.
Having debut alongside her father in "Sleeping Beauty" – also directed by him but didn't fair well critically or commercially, she was cast in "Greenhouse Academy", a Netflix series based on the Israeli television show entitled "The Greenhouse", which aired for two seasons. Shortly afterwards she was cast in the film "Charlie Says", which stars Matt Smith as the killer Charles Manson. One of her latest projects is the NBC series entitled "The Village" in early 2019, but which was cancelled after one season.
Father – Casper Van Dien
Casper is the son of a fighter pilot, and his grandfather was a marine who served during World War II.
He began his acting career in the mid-1980s, moving to Los Angeles to look for acting work, and had a string of support roles in films and series before gaining the recurring role of Ty Moody in "One Life to Live". He continued with more acting projects such as "Beverly Hills, 90210", and "Beastmaster III: The Eye of Braxus".
His breakthrough role came in 1997 when he was cast as Johnny Rico in the science fiction film "Starship Troopers".
His success in that film led him to be cast as Tarzan in "Tarzan and the Lost City", and in 1999 he was cast in the Tim Burton film "Sleepy Hollow", in which he portrayed Brom von Brunt. Other projects he had include "Cutaway", and the short-lived soap opera entitled "Titans". He was also set to appear in the film "The Rules of Attraction" as the character Patrick Bateman, but his scenes were later cut from the film. A few of his latest projects include the YouTube series "Mortal Kombat: Legacy", and "Assumed Killer", in which he played the husband of a woman who had retrograde amnesia.
Personal Life and Social Media
For her personal life, little is known of Grace's romantic relationships, although she's rumoured to be dating Joey Castles, but she's officially still single, and likely focused on developing her acting career. She loves pets and owns several pet dogs and cats. She also loves art, photography, and spending time outdoors.
Similar to numerous actresses, she is highly active online through accounts on social media.
She has an account on Instagram which she uses to post personal photos and show a bit of her life away from acting. She loves vintage looks and filters, often using them to portray her as someone in history. She also promotes some of her recent work, including publication features such as in "1883 Magazine". She also has an account on Twitter, promoting her work while also giving a few updates on her life, and expressing her advocacies. There is also an account named after her on Facebook, but it is a fan account which has not been updated since 2018.