Who was Ariel Camacho?
Ariel Camacho was a Mexican singer-songwriter, and leader of the band Los Plebes del Rancho. He is best known for his contributions to the regional Mexican music genre, particularly in the subgenre of "norteño" music.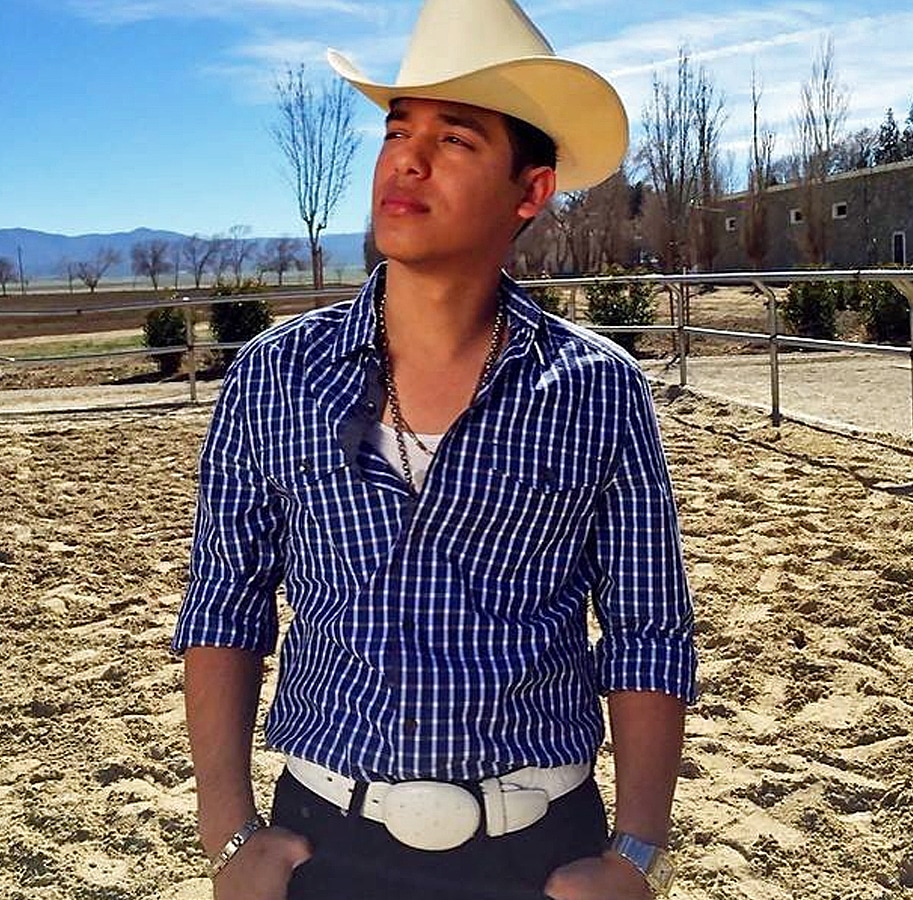 Wiki: Age, Childhood, and Education
José Ariel Camacho Barraza was born on 8 July 1992 in Guamúchil, Sinaloa, Mexico, the son of Benito Camacho and Reynalda Barraza; there is no information regarding whether he had siblings or not, nor any on his educational background. However, it's believed that he finished high school.
Career
Ariel Camacho's musical journey started early, as he picked up the guitar at the tender age of 7, displaying a natural talent for the instrument. By the time he was 12, he'd already begun honing his vocal skills. His childhood moniker, "La Tuyia", was a playful nickname bestowed upon him by his grandfather, stemming from the striking image of a young boy with a guitar that was notably larger than himself.
During his middle school years, Camacho's path intersected with that of César Iván Sánchez, a fellow musician who specialized in guitar and provided valuable back-up vocals. Their musical synergy would later become a cornerstone of Camacho's career.
In 2013, Ariel Camacho took a significant step forward by forming his own band, Ariel Camacho y Los Plebes del Rancho, for which Camacho's bandmates played vital roles in shaping their distinctive sound. El Tigre whose real name was Cesar Sánchez, contributed to the group as both a rhythm guitarist and a backing vocalist, infusing depth and harmony into their music. Alongside him was El Cenizo or Omar Burgos, who added a unique dimension to their sound with the sousaphone tuba, creating a rich and resonant foundation for their compositions.
Camacho himself took on the dual roles of lead singer and lead guitarist, serving as the charismatic frontman of the band, while showcasing his instrumental prowess on the guitar. This dual role allowed him to not only deliver emotive vocals but also provide captivating guitar melodies that became a hallmark of their music.
Their musical style was characterized by a fusion of instruments, combining the standard guitar, the 12-string guitar, and the sousaphone tuba. This unique blend created a distinctive and captivating sound that set them apart in the regional Mexican music scene.
Their first album, entitled "El Karma", was released on 23 September 2014, under the DEL Records label. Notably, this album reached the impressive status of RIAA Gold (Latin) and featured tracks that resonated with listeners.
The following year, they released "Hablemos", again under the DEL Records label. Their final album on which Camacho worked was "Recuerden Mi Estilo", which came out on 4 March 2016, under the same label.
Among their notable achievements were several successful songs that resonated with fans. Tracks such as  "Hablemos", "Te Metiste", "El Karma", and "Rey de Corazones", struck a chord with audiences, propelling the band to widespread recognition.
The release of "Rey de Corazones" earned him the nickname "El Rey de Corazones" (The King of Hearts).
Camacho was also known for his commitment to preserving a classical element in regional Mexican music. He paid homage to influential songwriters who had come before him, including his favorites such as Miguel y Miguel. Additionally, he collaborated with other prominent corrido singers such as Grupo Fernandez, Grupo Marca Registrada, Los Traviezoz de la Zierra, and Regulo Caro, further solidifying his status as a respected figure in the genre.
How Did Ariel Camacho Die?
On February 25, 2015, Ariel Camacho tragically lost his life in a car accident on the Angostura-La Reforma highway in Sinaloa, Mexico. He was just 22 years old at the time.
En Lujos No Pienso Sencilla Es Mi Vida.👌😍 pic.twitter.com/FsouFOltzE

— Ariel Camacho Foreve (@ariel_Camacho_F) August 13, 2016
The fatal accident occurred when Camacho and three others were speeding along the highway in a 1994 sand-colored Honda. Camacho, who had recently performed at the Mocorito Carnival in Sinaloa, was returning from a music festival when the tragedy struck.
Regrettably, the accident resulted in the loss of Camacho's life and another individual, 22-year-old Melina Sarahí Durán Martínez, who hailed from Guamúchil, Sinaloa.
The details surrounding the cause of the accident remained unclear, with reports suggesting that Camacho may have been driving at an excessive speed; it wasn't confirmed whether he was driving intoxicated or not.
After Ariel Camacho's untimely death, his music continued to make a profound impact in the music industry. One notable achievement was the ascent of his group's song "El Karma" to the top spot on the Billboard Hot Latin Songs chart in March, underscoring the enduring appeal of his music. Simultaneously, the album that featured this hit track achieved a remarkable position, securing a spot within the top five on the Latin albums chart, further solidifying the band's presence even in his absence.
In a touching tribute to their fallen leader, the band formerly known as Ariel Camacho y Los Plebes del Rancho underwent a name change, rebranding themselves as Los Plebes del Rancho de Ariel Camacho, serving as a heartfelt homage to Camacho, emphasizing the lasting impact he had on his bandmates and the music they created together.
The commitment to preserving Camacho's legacy was evident as the band continued to release albums in his honor. Notably, "Recuerden Mi Estilo" was one such album that featured collaborations with Camacho's father, Benito Camacho, further cementing the bond between family and music.
Camacho's influence extended beyond his band, inspiring fellow artists to pay tribute through their own music. Virlan Garcia's "Hasta el Cielo", Los Traviezoz de la Zierra's "Mis Ultimos Momentos", and "Un Mentado Ariel" are among the songs that with Camacho's spirit.
In 2017, the music industry commemorated Ariel Camacho with the release of "Ariel Camacho Para Siempre", a dedicated album featuring artists such as Gerardo Ortiz, Regulo Caro, and Revolver Cannabis. This compilation showcased the enduring impact of Camacho's work and his lasting influence on his peers.
To honor his memory, an annual event takes place on February 25th. This date serves as a poignant reminder of Camacho's contributions to music, bringing together his band, family members, loyal fans, and fellow artists at his gravesite for a heartfelt commemorative gathering.
Net Worth
According to sources, Ariel Camacho's wealth was estimated at $2 million at the time of his death.
Personal Life, Dating, Married, Single, Children
According to reports, Ariel was single and didn't have children.
Appearance and Body Measurements
Ariel Camacho had blue eyes and brown hair. He was 5ft 6ins (1.68m) tall, while he weighed about 150lbs (69kgs).