The world has bid farewell to Judith Miller, a renowned antique expert, author, host, and beloved cast member of the long-running British television show, "Antiques Roadshow." Her passion for antiques and invaluable contributions to the show left a lasting mark in the field of collecting and history. She inspired many viewers, especially antique collectors, and most of them paid tribute to her when they heard of her passing. Here's a closer look at the life and legacy of Judith Miller, the queen of collectibles, and her impact on the popular BBC program that has captured the hearts of antique aficionados worldwide.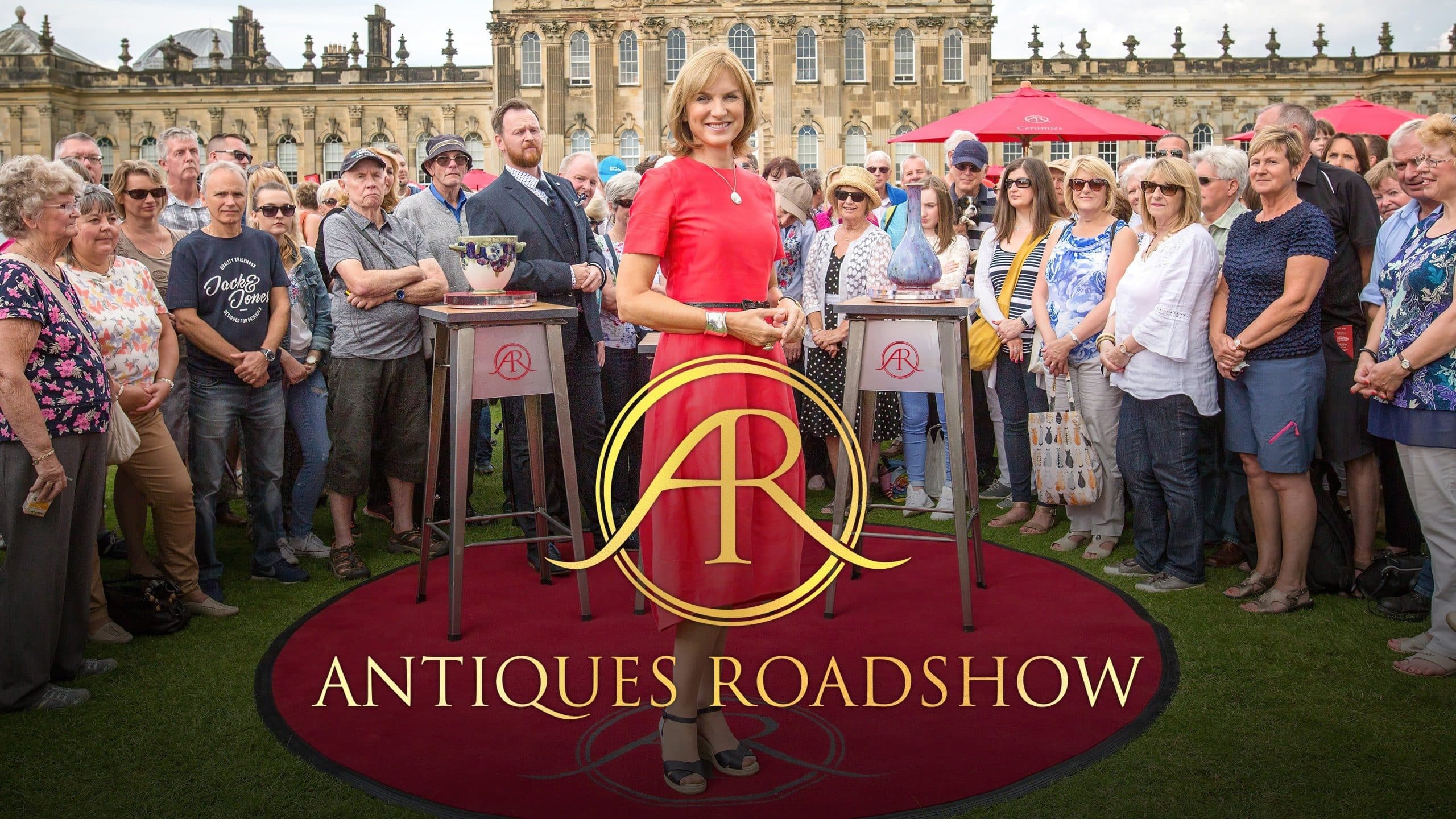 Judith Miller: The Queen of Collectibles
Early years, education, and family
The British Queen of Collectibles, Judith Henderson Cairns, was born on 16 September 1951, in Galashiels, a town in Selkirkshire situated in the Scottish Borders. She and her brother, Andrew, were raised by their parents, Bertha Henderson, a stay-at-home wife, and Andrew Cairns, a raw wool buyer. Back then, she didn't have any idea that she would end up in the antique industry, as their family was ignorant about it. She said, 'My parents were part of what we affectionately call the 'formica generation'. Post WW2 they got rid of all my grandparents' stuff.' The siblings threw away their parents' furniture as they deemed them old-fashioned. While they weren't knowledgeable about antiques and what they represented, their parents made sure they were properly educated. Judith matriculated from a local academy and later earned a bachelor's degree in history at the University of Edinburgh while his brother focused on Mathematics.
Her introduction to antiques
Judith's fascination with antiques began during her time at Edinburgh University, where she couldn't help but be drawn to the bright colors of Chinoiserie porcelain plates in the shops she passed daily going to lectures. It led her to purchase cheap antique plates from local shops to adorn the walls of her dorm room. The allure of these historical objects ignited a passion in her to delve deeper into their stories and origins.
After her college graduation, she wanted to become a history professor but it didn't materialize as she went to become an editorial assistant instead in a publishing company owned by Martin Miller, who later became her first husband. In 1979, Judith and Martin collaborated on a book entitled "Miller Antiques Price Guide." The guide was an instant success, selling hundreds of thousands of copies and establishing Judith as an expert in the antiquity field. The guide quickly became the go-to resource in the antique world, illustrating items with descriptions and estimated values. The Millers published a new version of the antique guide each year until they were divorced in 1994. The couple decided to sell their rights to the "Miller's Antiques Price Guide" to another publishing house, Mitchell Beazley Publishers Limited, for £2 million.
While she and her husband stopped collaborating on antique books, she never stopped writing about them. Judith wrote extensively on collectibles and antiques, producing a vast collection of more than 100 books on the subject, with her guides becoming encyclopedic resources for collectors worldwide. Later on, Mitchell Beazley reached out to her and hired her to be an editor of Miller's book, which was retitled "Miller's Antiques Handbook & Price Guide." These authoritative guides featured thousands of objects, each accompanied by delightful color photographs, and offered invaluable insights to collectors and enthusiasts alike.
Antiques Roadshow: A Treasured Journey
Antiques Roadshow, an iconic TV show that blends history, appraisal expertise, and the thrill of uncovering hidden gems, has grabbed the hearts of viewers worldwide for decades. This beloved show has traversed the realms of time, bringing antiques and their stories to life.
How the show started
The origins of "Antiques Roadshow" can be traced back to the United Kingdom in the late 1970s. It was created by BBC producer Simon Shaw, inspired by a documentary series called "Collecting Now." The TV show made its premiere on the BBC in 1979, and immediately gained popularity. It struck a chord with audiences by showcasing everyday people presenting their prized possessions to experts for a quick appraisal. It later inspired close to 10 international adaptations including Australia, Canada, Sweden and the USA.
Premise of the show
The show's format remained relatively consistent across different versions. Each episode was filmed on location, often at grand homes, historic locations, or picturesque outdoor settings, which added an element of charm and grandeur to the whole process. A team of esteemed antique specialists, historians, and art appraisers eagerly await the arrival of visitors and their precious items. They also made sure to include stories behind each object, which made it fun instead of a boring documentary-like series often associated with history and antiquities.
Hosts and resident experts
All in all, since the show started, it's had six presenters including its current one, Fiona Bruce, who took over the hosting job in 2008. Over 60 experts became part of their evaluation segment, which was divided into nine categories including arms and militaria, jewelry, furniture, and clocks and watches. It was back in 2007 when Judith Miller joined the "Antiques Roadshow" team, taking charge of the "miscellaneous and ceramics" division. Her warm and engaging demeanor endeared her to both participants and viewers alike. Her expertise brought to life the stories behind each item, connecting the present with the rich tapestry of history.
Interesting finds in the show
Over the years, Antiques Roadshow witnessed numerous fascinating discoveries engaging the imagination of viewers. Some of the most remarkable finds include:
The missing Faberge Flowers
In 2014, a guest arrived with an intricate gold-enameled flower, initially thought to be worth a few hundred pounds. However, expert Geoffrey Munn identified it as one of the missing Faberge Flowers, created for the Russian Imperial family, so its value soared to around £1 million – at that time, it was the most expensive find that the TV series had evaluated. The expert was hesitant in his estimation of its value, as he was stunned by what he saw. It was part of Carl Fabergé's work, and the reason for the high value was that only 80 of the flower and fruit creations have been known to have survived. While people automatically thought of Imperial Eggs when they heard the name Fabergé, the experts said that the designer and goldsmith's real passion was creating the flowers.
Peter Carl Fabergé's orginal flower studies was an inspiration for the new #Fabergé Secret Garden Collection pic.twitter.com/mUm4FK1h3t

— Fabergé (@OfficialFaberge) April 8, 2015
A rare document signed  by Queen Elizabeth
In 2017, an antique lover came to the TV show hoping to learn if the document he found was authentic and of enormous value. He turned out to be correct, because after resident book expert Clive Farahar examined the document fully, it was revealed as a rare document that was signed by Her Majesty Queen Elizabeth I in 1563; the document was a license allowing adventurers during the Elizabethan period to go out and locate gunpowder. The rarity of the document gave it a value of about £35,000 or ,close to $45,000.
James Bond Poster
A guest brought in a poster he'd purchased for a few dollars, only to discover that it was an extremely rare promotional poster for the film "Dr. No", the first James Bond movie ever made in which the main character was portrayed by Academy Award winner Sean Connery. The movie was released in 1967 and earned close to $60 million with only a budget of just a little over $1 million. Its value was estimated at an astounding $20,000.
John Lennon and George Harrison Guitar
One could easily imagine the fascination of viewers as well as those attendees in one of the episodes of "Antiques Roadshow", when someone had a fretless guitar evaluated by an expert. The owner claimed that it was originally owned and used by Beatles members, John Lennon and George Harrison. The resident expert, John Baddeley, gave an estimated value of about $350,000 to $500,000. The guitar was created by a known guitar maker in California, Bartell's, during the 1960s.
Judith Miller and her years with "Antiques Roadshow"
'I was approached by Simon Shaw, the producer, as I'd worked with him on Home Front.' She initially rejected the offer to be part of the main cast, because she was quite busy at that time, but agreed to film just one episode for old times' sake. However, she enjoyed the experience and so wanted to do it again. It was an understatement that she was bewitched by it. Her last episode was aired in October 2022. Judith Miller's vast knowledge and keen eye led to remarkable discoveries on "Antiques Roadshow."
There was a man who reached out to Judith in the TV series in the early 2010s, who told her that he accompanied his mother to a house sale when he was a young boy. Back then, he was drawn to some boxes under a dining table with what seemed to be promotional posters. He wanted to buy all of them but his m,other said no because it was being sold along with all the furnishings inside the room. The young boy then went to the woman who bought the entire room and asked if she really wanted the posters inside the box and the woman said no. He purchased them for just a total of 50 pounds. In that particular "Antiques Roadshow" episode, the man only brought four of the posters out of the 100. Judith recognized that they were British Art Deco transport posters made by Jean Dupas, a renowned fashionable French illustrator and painter in the early 1910s.  She gave an estimated value of £40,000 just for the four posters.
It was just one of Judith Miller's proudest moments in the show. 'That's the joy of working on the Roadshow, especially as I cover Miscellaneous and Ceramics. I never know what I'm going to see.' She also distinctively remembered that she had fun telling an old lady with a collection of 18th-century shoe buckles that they were worth £200,000. Apparently, the collection was started by her father-in-law and her late husband was fascinated by them, which led to him searching for them at fairs. The owner said that while she was grateful for the estimated value, she didn't have any plans of selling them, and would instead pass them on to her two daughters, hoping that they would continue the hobby.
Her other TV shows
Due to Judith's extensive research and charming personality, she became one of the gems in the show and so she continued providing her services in the spin-off series called "Antiques Roadshow Detectives in 2015." Additionally, she co-presented eight seasons of "The Antiques Trail," which originally aired on HTV and later on Discovery TV. The antique resident was also featured in the series "House Detectives" from 1997 to 2000.
Other notable books
While Judith was mostly known for her best-selling book, "Miller's Antiques Handbook & Price Guide," she authored and co-authored several other books, including "The Illustrated Dictionary of Antiques and Collectables," "Country Finishes and Effects," "Miller's Antiques and Collectables," and "Period Details Sourcebook." Antique and history enthusiasts found delight in reading them. Even students regarded them as a great source of information, with all the details and photographs that were mostly included in her books.
Her advice to the young crypto generation
Judith was known for being quite practical in dealing with antiques and it showed when someone asked her during an interview what advice she would give the young crypto generation on investing in antiquities. Her response was simple: none. She didn't believe in purchasing an antique item for the sole purpose of treating it as an investment piece. From her perspective, buying antiques should only be done if a person needed them or was fascinated by their appearance, but it would be best if the reason was a combination of the two. Simply put, she suggested that people should only buy things that they like, and consider it as a bonus if the value appreciates sometime in the future.
News of her passing
The New York Times published an article that Judith Miller died on 8 April 2023; it was her second husband, John Wainwright, who confirmed her death. The family didn't comment on the specific reason, but their official statement said that she died in hospital after a short illness.
Aside from John and their son, Tom Wainwright, she was survived by two daughters from her first marriage, Cara and Kristy Miller, along with four grandchildren.
Remembering a life well-lived
Judith lived and breathed antiques but it wasn't specifically due to their possible enormous monetary value. Instead, it was the story behind each object that she found fascinating. John Wainwright recalled that his wife loved collecting antique single chairs instead of focusing on sets, and she didn't care from which century they were created. Some of her favorites in their house were a 16th-century Queen Anne chair, an 18th-century ladder-back chair, and an Arne Jacobsen-designed chair. He used to remind his wife whenever she went off to some antique fair that they didn't need another single chair.
Her daughter, Cara, has been writing a novel these past few years, with the working title "The Antique Hunter's Guide to Murder"; the tentative date of release is next year. It's part of what they envision as a series of mystery novels associated with antiquities, and everyone who knows about it is excited, especially because her mother is both her consultant and inspiration in writing. The book will be part of the legacy that Judith left behind, as she made sure of the authenticity behind each historical artifact or location included in the novel.
Fiona Bruce, the current host of "Antiques Roadshow," recalled vividly that back in 2020, Judith told her about a 19th-century cranberry glass jug that held great sentimental value to her during her growing-up years. It had belonged to one of her great-grand aunts, who married one of the footmen in a grand estate in Scotland. Apparently, the claret glass jug was a wedding gift from the lady of the house. It became one of her great-grand aunt's prized possessions, and when they visited her, the old lady would only let Judith hold it if she was a good girl. When the old lady died, the jug was bequeathed to Judith. Although the claret glass jug may not hold significant monetary value and might fetch only about $50 on a good day, Judith firmly believed that one cannot put a value on good memories.
As people around the globe bid farewell to the queen of collectibles, her colleagues, fans and loved ones remembered the stories she shared, the treasures she uncovered, and the knowledge she imparted. Judith Miller's contributions to the world of antiques and her role on "Antiques Roadshow" left an unforgettable mark, ensuring that her legacy will continue to inspire generations of collectors and history enthusiasts to come.
When news of her passing spread, tributes on several social media platforms poured in, not only from prominent figures, but also from ordinary netizens. One of them posted, 'From her big coffee table books to handy pocket guides, Judith Miller taught me so much about the things I love.' She spoke for all the antique enthusiasts out there with that short message. Indeed, she made collecting antiques fun. She was 71 years old when she joined the Creator.