Who is Franco Nero?
Italian actor, producer and director Francesco Clemente Giuseppe Sparanero, known better as Franco , was born in San Prospero Parmense, Parma, Italy, on 23 November 1941, making his zodiac sign Sagittarius. He has more than 240 acting credits and has appeared in numerous critically acclaimed movies, some of which are believed to be among the best of all time; Franco's perhaps known best for playing Julius in the 2017 action crime thriller film "John Wick: Chapter 2", which starred Riccardo Scamarcio and Keanu Reeves, and was directed by Chad Stahelski. It follows John Wick who's learned that a bounty has been put on his head – the film won four of its 14 award nominations.
Franco's currently working on 12 upcoming movies and TV series, including the films "Django Lives!", "The Final Mile" and "Black Beans and Rice".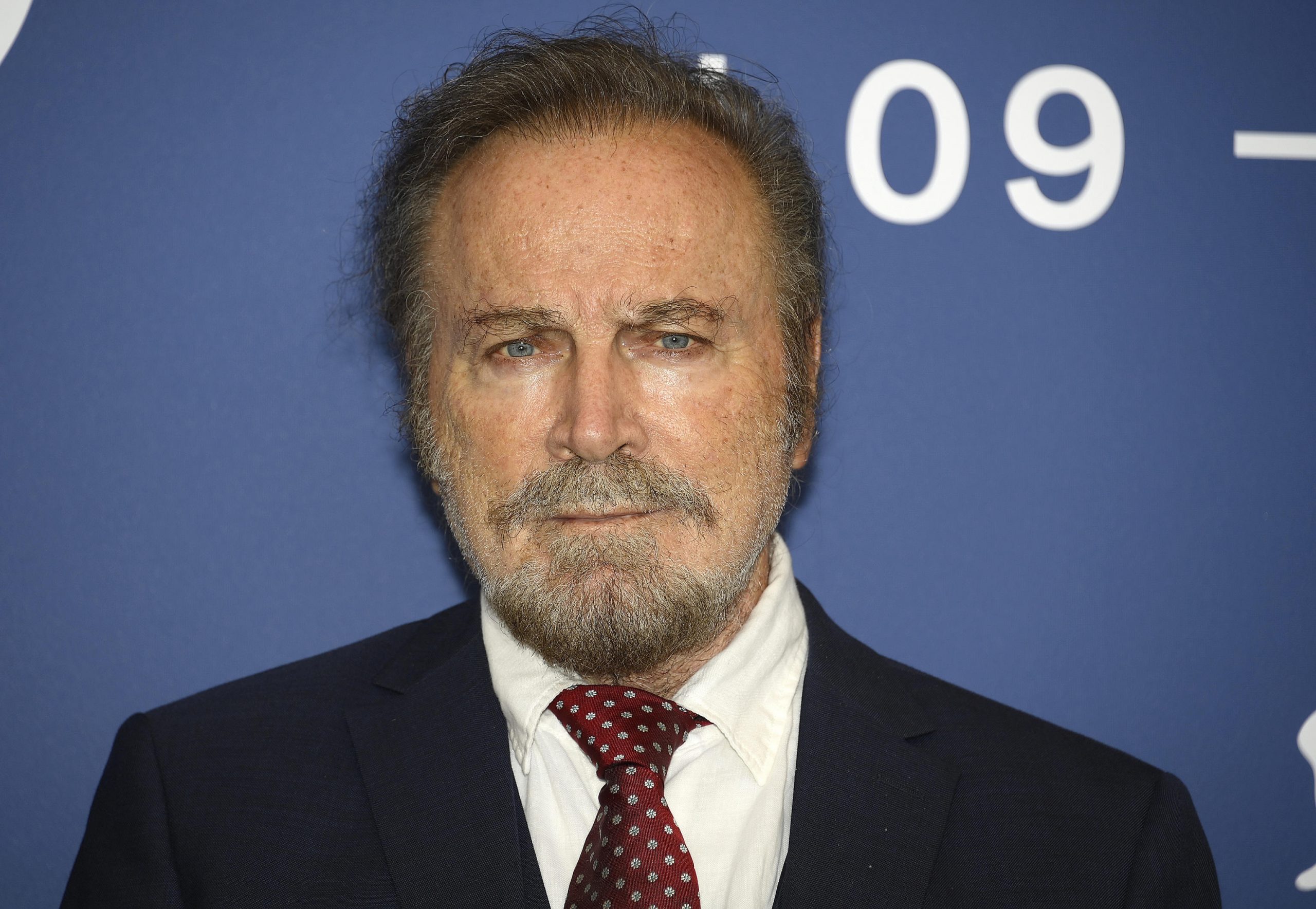 Education and early life
Franco was raised in Parma alongside his brother Raffaele Sparanero, by their father who was a Carabinieri officer, and mother who was a housewife; the family eventually moved to Bedonia, theN settled in Milan two years later.
Franco fell in love with acting while attending a local high school, but at that point wasn't sure about pursuing a career in the film industry. His father insisted that he attended college, and thus upon matriculating in 1960, Franco enrolled at university and began studying economics and trade, but dropped out after a year and enrolled at Piccolo Teatro di Milano, from which he graduated with a Bachelor's degree in acting in 1965.
Roles in movies
Franco's debut film role was playing a supporting character in the 1962 drama "Pelle Viva", and some of his notable performances in the remainder of the '60s were in the 1964 comedy "Engagement Italiano", the 1966 science fiction "The Wild, Wild Planet" and the 1970 war drama "The Fifth Day of Peace".
He portrayed the lead character Johnny Ears in the 1973 western "Deaf Smith & Johnny Ears", which also starred Anthony Quinn and Pamela Tiffin, and was directed by Paolo Cavara. It follows a Republic of Texas agent who can't speak or hear, and who's now infiltrated a rebel pocket together with his friend. Some of Franco's following roles were in the 1974 adventure western "Challenge to White Fang", the 1976 historical sports drama "21 Hours at Munich", and the 1980 crime mystery comedy "The Man with Bogart's Face".
Franco appeared in a number of popular movies in the '80s, and the most popular amongst these was perhaps the 1987 western "Django Strikes Again", in which he starred alongside Christopher Connelly and Licinia Lentini, and directed by Nello Rossati; it follows a monk who's returned to being a gunfighter now that a Hungarian slaver has kidnapped his estranged daughter.
Some of Franco's most notable performances in the '90s were perhaps in the 1996 romantic sports drama "The Italians Are Coming", the 1996 historical drama "The Conquest", and the 2000 drama "Maestrale".
The year 2007 saw him play Morandi in the drama "Two Families", which also starred Caspar Zafer and Susie Amy, and was written and directed by Richard Johnson; it follows a young man who's trying to cut ties with his Mafia family. The remainder of the decade saw Franco appear in the 2008 thriller "Bastardi", the 2009 biographical drama "Palestrina – Princeps Musicae", and the 2010 adventure comedy "Letters to Juliette".
He played Amerigo Vessepi in the critically acclaimed 2012 western "Django Unchained", which starred Christoph Waltz and Jamie Foxx, and was written and directed by Quentin Tarantino. It follows a freed slave who've trying to rescue his wife from a plantation owner, with the help of a German bounty-hunter – the movie won 58 of its 216 award nominations, including two Oscar wins for Best Writing, and Best Performance by an Actor in a Supporting Role, for Christoph Waltz.
Some of Franco's most recent movie roles have been in the 2022 action fantasy "Wisdom for Heroes", thedrama "Silent Life: The Story of the Lady in Black" and the  horror thriller "The Pope's Exorcist", both in 2023.
Roles in TV series
Franco's appeared in only a couple of TV series, as he's been focused on winning roles in movies since the launch of his career.
His debut TV series role was playing Il Generale Konrad Von Den Berg in all three episodes of the 1979 drama mini-series "Le Rose di Danzica", and the '80s saw him appear in an episode or two of the biographical historical mini-series "Wagner", the historical action "The Last Days of Pompeii", and the mystery horror "The Hitchhiker".
In 1995, he played the lead character Dragon King in both episodes of the fantasy "The Dragon Ring", which also starred Anna Falchi and Sophie von Kessel, and follows the life of Desideria, the eldest daughter of the Dragon King and Queen. The remainder of the '90s saw Franco appear in the action adventure "The Return of Sandokan", the biographical adventure "David", and the adventure mini-series "Il Deserto di Fuoco".
What marked the 2000s for him was playing Conte Massimo di Romano in eight episodes of the family drama "Der Furst und das Madchen" in 2007, which starred Daniela Ziegler and Hans-Peter Korff, and follows the lives of members of a wealthy family.
Franco's three most recent TV series roles have been in the 2011 episode "Scorched Earth" of the action mystery "Law & Order: Special Victims Unit", four episodes of the 2018 comedy "Delicious" and two episodes of the 2023 western "Django".
The movie that spawned a genre.. Franco Nero is DJANGO 🤠

Unleashed in an exclusive new 4k restoration NEXT WEEK 🇺🇸/🇨🇦 pic.twitter.com/XmxaaFDit3

— ArrowFilmsVideo (@ArrowFilmsVideo) May 18, 2021
Other credits
Franco received special thanks for the 2003 short documentary film "Django: The One and Only", the 2004 drama movie "The Fever", and the 2014 biographical historical movie "The Wild, Untold Story of Cannon Films".
He has three writing and 16 producing credits; some of his most recent producing work has been on the 2014 romantic comedy movie "Love Island", the 2019 short film "The Killers", and the 2021 short drama movie "Dante's Glorious Return".
Some of Franco's recent talk-show appearances have been in "Emigratis", "Domenica In" and "Dias de Cine".
Awards and nominations
Franco's won 31 of his 39 award nominations. Some of his wins include a 1968 David di Donatello Award for Best Actor, for his performance in "Mafia", a 1971 Golden Goblets, Italy Award for Best Actor for "Confessions of a Police Captain", and a 2006 Golden Globes, Italy Special Jury Award for "Forever Blues".
Love life and marriage
Franco met British actress and activist Dame Vanessa Redgrave on the set of the 1967 musical fantasy movie "Camelot", and she gave birth to their son Carlo Gabriel Redgrave Sparanero in 1969; he's today a successful screenwriter and director.
Franco and Vanessa then split, and he dated several popular actresses in the '70s, including Ursula Andress, Goldie Hawn and Catherine Deneuve. He was in a relationship with a non-celebrity Italian in the first half of the '80s, and she gave birth to their son Frank Sparanero in Rome, Italy in 1983.
Non-celebrity 26 years old Colombian Mauricia Mena filed a paternity suit against Franco in December 1987, claiming that she'd given birth to her and his son Franquito after their brief romance.
Franco and Vanessa reunited in 2006, and married on 31 December of the same year; they've been together ever since.
Interesting facts and hobbies
Franco walked British actress Natasha Jane Richardson, his future stepdaughter to the altar in 1994, when she married famous Northern Irish actor William John 'Liam' Neeson; Natasha died on 18 March 2009, aged 45.
He and his wife Vanessa starred alongside in the 1999 thriller movie "Uninvited", written and directed by their son Carlo Gabriel Nero.
Franco's passionate about photography and architecture, and has launched a career in both fields.
Only close to 2,000 people are following Franco on Instagram today, as he's posted only 15 pictures onto the network; most feature him spending time with his friends and colleagues.
He's a philanthropist and has donated quite a lot of money to charity since the launch of his acting career.
One of Franco's favorite actors is Ken Watanabe, and some of his favorite movies include "Memoirs Of a Geisha", "The Last Samurai" and "Letters from Iwo Jima".
Appearance and net worth
Franco's age is 81. He has blue eyes and brown hair, is 5ft 11ins (1.79m) tall and weighs around 185lbs (83kgs).
Franco's net worth's been estimated at over $10 million, as of August 2023.