Who Is Perry Mattfeld?
Perry is an American actress, probably best known for her role as Murphy Mason in the TV series "In the Dark", in addition to several other roles she's had so far in her career.
Wiki: Age, Childhood, and Education
Perry Frances Mattfeld Garcia was born on 29 March 1994, in California USA. Of Mexican ancestry, she is the daughter of Kenneth Mattfeld and Shelley Garcia, and got her name from the Persian word 'Pari' or 'Paricheher' which means the Face of an Angel or the Face of a Fairy. She matriculated from Long Beach Polytechnic High School in, California, the same school that Snoop Dogg and Cameron Diaz attended, among other celebrities.
After high school, she enrolled at the University of Southern California, from which she graduated Cum Laude with a Bachelor of Fine Arts degree from the School of Dramatic Arts, with a major in Acting and Film Theory minor.
Career Beginnings
Before pursuing an acting career, at the young age of five, she embarked on her journey as a ballet dancer, receiving professional ballet lessons from Debbie Allen for nine years. By the time she turned 12, she'd become a member of Mattel's American Girl Dolls musical theater troupe, in which she portrayed characters such as Kirsten Larson and Kit Kittredge.
In 2007, she kickstarted her acting journey with the role of Samantha in the short film "AmazoBoy!", followed in 2008 by the role of Amanda Hammerschmidt in the television film "The Norton Avenue All-Stars: The Hammer". The following year, Perry appeared in the role of FrankenGirl in two episodes of the series "Wizards of Waverly Place", sharing the screen with the main stars including David Henrie, Selena Gomez and Jake T. Austin. The series revolves around the Russo family, who are wizards in training, and their adventures in a magical world while living in New York City.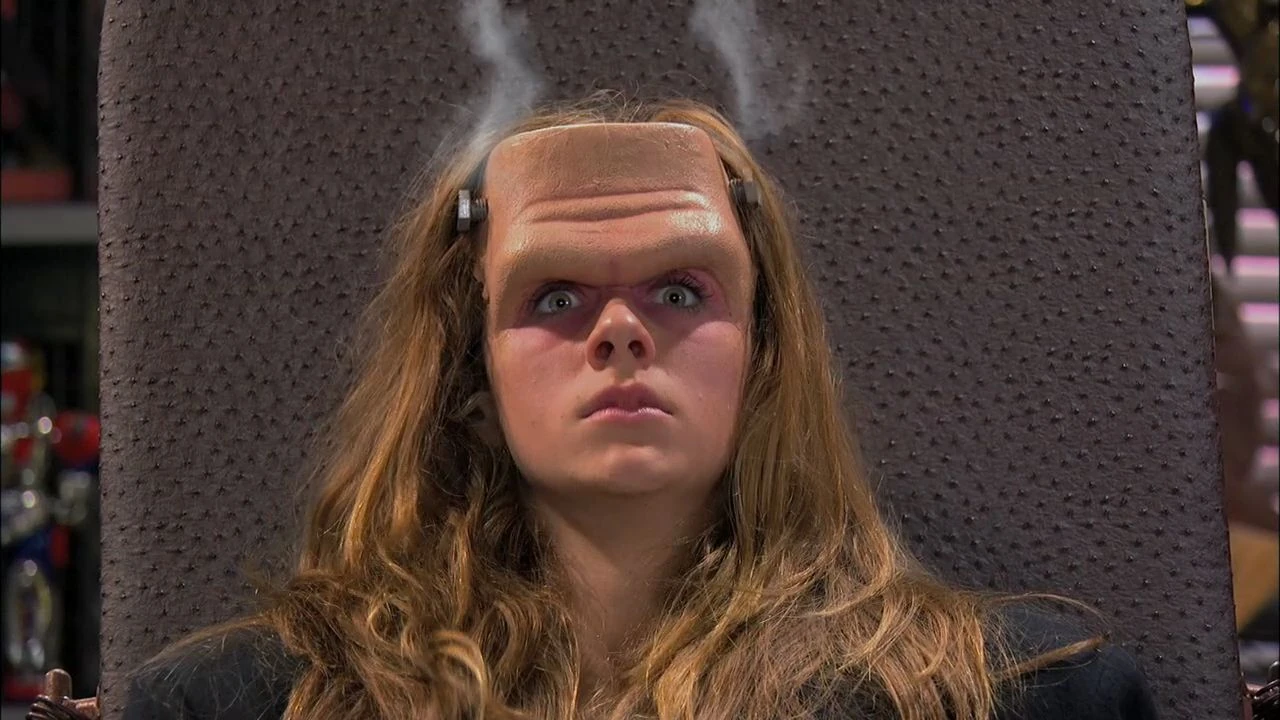 Two years later, she played the lead role of Aimee in the short film "The Girl in the Flammable Skirt". Moreover, in "Patrick Carman's Dark Eden" (2011), Perry Mattfeld portrayed Kate Hollander; directed by Jeffrey Townsend and written by Patrick Carman, the film follows the story of fifteen-year-old Will Besting, who is sent to Fort Eden, an institution for those with crippling phobias. There, he and six other teenagers face their worst fears in mysterious fear chambers, guided by the enigmatic facilitator Rainsford; the cast included Ann Benson, Josh Brodis and Cole Carson.
In 2012, she appeared in the short film "My Mind the Love Story", alongside Dagger Salazar and Jean-Emmanuel Casséus. Directed and written by Boye Fajinmi, the film delves into the story of Johnny, as it blends the realms of reality, and his conflicted, fantastical mind.
She portrayed Suzie in one episode of the TV series "Secret Diary of an American Cheerleader", sharing the screen with Juliana Destefano, Mason Dye, and Asjha Cooper. The series follows the ups and downs of the lives of cheerleaders, exploring their personal struggles and triumphs both on and off the cheerleading mat.
In the romantic drama TV movie "Escape from Polygamy" (2013), Perry Mattfeld played the role of Bonnielee. The film, directed by Rachel Lee Goldenberg and written by Damon Tod Hill, tells the story of Ryder and Julina who fall deeply in love, with Haley Lu Richardson, Mary McCormack and Sam Hennings in the lead roles.
After a break to attend university, Perry Mattfeld made her return to acting as Mel in the TV series "Shameless" (2011). She appeared in this role from 2017 to 2018, spanning seven episodes, which features a notable cast including William H. Macy, Steve Howey and Cameron Monaghan, and has received critical acclaim for its portrayal of a dysfunctional family struggling to make ends meet.
Shameless actress Perry Mattfeld walking the runway for charity at GRAYSE Fashion Island..… https://t.co/AfzzdTtdxB

— ChristinePeakepeakpr (@PeakeChristine) December 11, 2017
Success as Murphy Mason
Perry Mattfeld's role as Murphy Mason in the TV series "In the Dark" (2019–2022) marked a significant milestone in her career, as she portrays the lead character, a visually impaired woman who becomes embroiled in a murder investigation.
The story takes a dark turn when Murphy, while out walking with her guide dog Pretzel, stumbles upon a lifeless body she believes to be Tyson's. However, the body vanishes before the police arrive, leaving her frustrated by the lack of official investigation.
Determined to uncover the truth about her friend's disappearance, Murphy takes it upon herself to solve the mystery. Alongside her quest for answers, she juggles a vibrant dating life and her less-than-fulfilling job at "Guiding Hope", a school her parents run for training guide dogs.
The narrative takes a compelling twist when Murphy falls for Max, a man with a secret connection to the drug kingpin who employed Tyson. As she becomes entangled in criminal activities, Murphy unintentionally pulls her friends and acquaintances into the dark and dangerous underworld.
Co-starring alongside her were notable actors such as Brooke Markham, Casey Deidrick and Keston John, which only benefited the show's popularity.
Other Projects and Continued Success
Following her success in "In the Dark", Perry expanded her career into film roles, including "A Little White Lie" (2022), in which she portrayed Layla. The film boasts a notable cast, including Michael Shannon, Kate Hudson and Don Johnson, and revolves around a handyman living in New York City, who is mistakenly identified as a famous and reclusive writer.
Perry next portrayed Lucy in the film "Mending the Line", which revolves around a Marine wounded in Afghanistan. Directed by Joshua Caldwell and starring Brian Cox and Patricia Heaton, the movie explores how the Marine meets a Vietnam Vet who teaches him the therapeutic art of fly fishing, to cope with his emotional and physical trauma.
Perry Mattfeld is currently involved in the upcoming drama film "The Idea of You". Directed by Michael Showalter and written by Michael Showalter, Jennifer Westfeldt and Robinne Lee, the film features a star-studded cast including Nicholas Galitzine and Anne Hathaway, and revolves around Solène Marchand (played by Anne Hathaway), a 40-year-old single mother, who embarks on an unexpected romance with Hayes Campbell (played by Nicholas Galitzine), the lead singer of the hottest boy band in the world.
Net Worth
According to authoritative sources, Perry Mattfeld's net worth is estimated at $2.5 million, as of mid-2023.
Personal Life, Married, Who is Her Husband?
Perry Mattfeld has been married to former American Football quarterback Mark Sanchez since 28 May 2023. The two first met in 2017 when they were introduced to one another by Scott McKnight, who also officiated their wedding. The two announced their engagement back in May 2022.
Appearance and Body Measurements
Perry Mattfeld has green eyes and light brown hair. She stands at a height of 5ft 10ins (1.78m), weighs approximately 125lbs (56kgs), with vital statistics of 34-27-35 and bra size 33B.