Who is Julian Newman?
Julian is an American basketball player and social media star. He began playing basketball in middle school, and matriculated from Prodigy Prep in Orlando, Florida, in 2020. He gained worldwide attention as a basketball prodigy, but unfortunately, he didn't live up to the hype. Julian became a global sensation in 2012 after people witnessed his basketball skills. However, as of 2023, there is limited information about his current activities or professional career. He has a significant following on Instagram, on which he shares photos and videos with his followers.
Early Life
Julian Newman was born on 6 September 2001, in Orlando; from a very young age, Julian showed a keen interest in basketball, a sport that runs in his family. His father, Jamie Newman, is a notable basketball coach and a former player, which naturally influenced Julian to pick up the sport. Jamie recognized his son's talent early on and started training him rigorously. Julian's dedication and hard work, combined with his father's guidance, helped him develop his skills at a very young age.
Initially studying at a public school, Julian transferred to Downey Christian School in 2012, after his father began teaching basketball there. Julian soon joined the school's basketball team showing a lot of potential which led to him being promoted to the varsity team. In sixth grade, he averaged 17 points per game, despite being the youngest and smallest in stature of all his teammates.
Rise to Fame
Julian's journey to fame began when he was just 11 years old. In 2012, the high school sports magazine "MaxPreps" included an article about him noting his achievement of becoming a varsity player while still in fifth grade.
Not long after that, a video of him playing basketball went viral on YouTube, showcasing his incredible skills and talent. Despite his small stature, Julian displayed exceptional ball-handling skills, court vision, and scoring ability. This video caught the attention of basketball enthusiasts worldwide, and Julian quickly became a sensation. He was even featured in popular television shows such as "The Ellen DeGeneres Show", in which he showcased his skills, and talked about his passion for the game.
He was invited to perform at half-time during an official National Basketball Association (NBA) game by the Orlando Magics. News outlets such as "The Huffington Post" and "The Tampa Bay Times" also wrote articles about him being a child prodigy.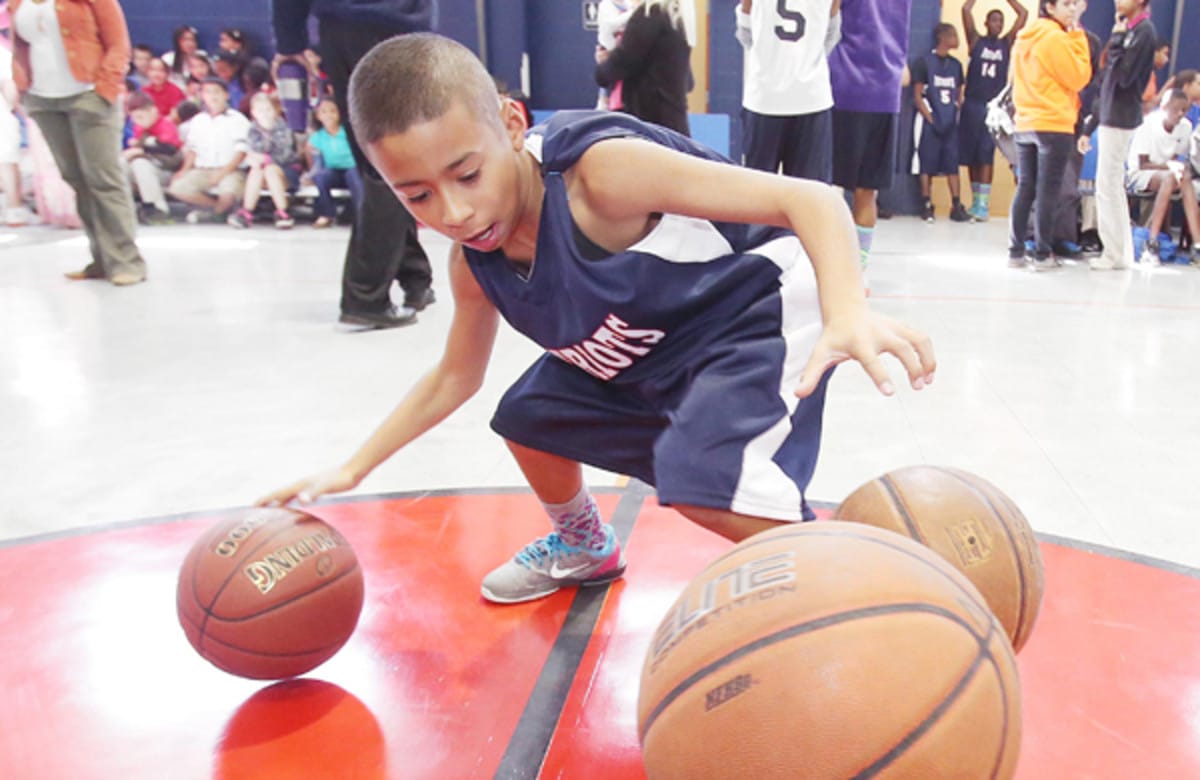 High School Career
Throughout his high school career, Julian continued to impress with his performances on the court. He became the youngest player ever to reach 1,000 career points in high school basketball – in 2018, during his second year of high school, Newman had accumulated a total of 3,873 points, breaking the Florida preparatory record previously established by Teddy Dupay in 1998. Throughout the 2018-19 season, he managed to average 34.7 points, seven assists, five rebounds, and four steals per game.
For his final year of high school, Newman moved to Prodigy Prep, a newly established school located in Orlando which was founded by his father, who also served as the basketball team's coach.
Challenges and Criticism
Despite his early success and popularity, Julian faced several challenges throughout his career; one of the main criticisms he faced was his size. Standing at only 5ft 7ins (1.7m) tall, Julian was often the smallest player on the court which led to doubts about his ability to compete at a higher level. Additionally, Julian's playing style was often criticized as being too selfish, and focused on scoring rather than team play. At the height of his popularity, many sports experts noted that he was being overly marketed, drawing comparisons with child stars.
Current Status
As of 2023, Julian's professional career is somewhat uncertain. After matriculating from Prodigy Prep in 2020, there has been limited information about his activities. There's no record of him playing at a college level, but he's continued to train, and remains hopeful that he could break into NBA at some point.
Julian Newman says he'd beat LaMelo Ball in a 1v1

"I'm winning 11-8."

(h/t @LeagueAlerts / @overtime ) pic.twitter.com/YZctsv7EUc

— NBACentral (@TheDunkCentral) May 26, 2020
In one of his recent interviews, Julian revealed that he'd received several scholarship offers during his time in high school. He was also approached by a coach to play in the National Basketball League, but these plans fell through for reasons unknown to him.
Despite this, Julian remains a popular figure in the basketball community, and many fans are eager to see what the future holds for him. He recently relocated to Las Vegas, Nevada and is reportedly planning to focus on building a career as an online content creator, primarily on YouTube.
Julian has a significant presence on social media, particularly on Instagram, on which he has amassed a large following. His official Instagram account, @juliannewman4, numbers over 670,000 followers, and he uses the platform to share photos and videos of his basketball journey, personal life, and other interests.
Julian's Instagram feed is filled with pictures of him on the basketball court, showcasing his skills and highlights from various games. He also shares glimpses of his personal life, including photos with friends and family, and updates on his activities. Julian's popularity on social media has helped him build a strong fan base, and connect with fans from all over the world.
Furthermore, Julian's popularity on social media has led to sponsorship deals and collaborations with various brands, such as Fashion Nova, Ethika, and Boost Mobile.
In addition to Instagram, Julian has also been featured in several YouTube videos, some of which have gone viral. His basketball highlights and mixtapes have been shared by various sports channels, and have garnered millions of views. Julian's viral videos have contributed to his fame, and have helped him gain recognition as a talented basketball player. Despite facing criticism and challenges throughout his career, Julian's social media presence remains strong, and he continues to inspire and entertain his fans with his content.
Net worth
As of September 2023, Julian's net worth is estimated to be around $3 million, coming primarily from his social media endorsements, based on his basketball career.