Who is Gabriella Wilde?
Gabriella Wilde, whose real name is Gabriella Calthorpe, is a British actress and model. She began her career in the modeling industry before transitioning into acting in the early 2010s, and is best known for her roles in films such as "The Three Musketeers" (2011) and "Endless Love" (2014).
Gabriella comes from a prominent family, as her paternal grandfather was the 8th Lord Latymer, so she has connections to British aristocracy. Apart from her acting career, she's also been involved in philanthropic activities.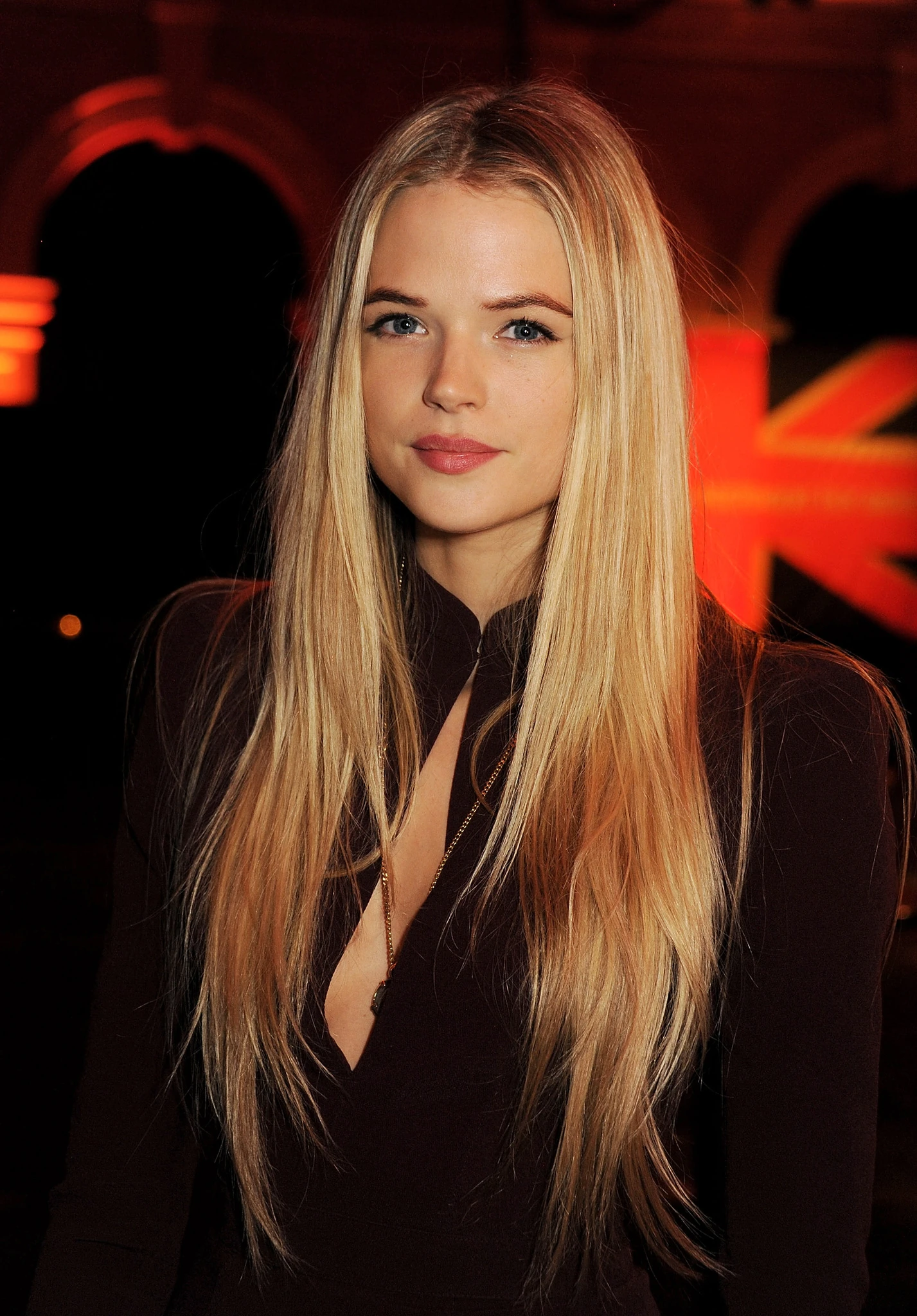 Early Life and Education
Gabriella was born on 8 April 1989, in Basingstoke, Hampshire, England. Raised in a family that boasted aristocratic lineage, her roots were steeped in sophistication and culture. Her paternal grandfather held the prestigious title established Gabriella's connection to British nobility.
Gabriella pursued study at Heathfield St Mary's School, from which she was expelled during the second year after smuggling in vodka, leading to her transfer to St Swithun's School in Winchester, England. After matriculating, she went on to study fine art at the City and Guilds of London Art School, but dropped out after her freshman year, to pursue a career in the entertainment industry.
Modeling Career
Gabriella's entrée into the world of entertainment was through the realm of modeling. At only 14 years old, she was spotted by the supermodel Naomi Campbell, and soon signed with her agency Premier Model Management.
Over the course of her modeling career, Gabriella did campaigns for a number of renowned fashion brands, including Burberry, Lacoste, and L. K. Bennet, among others. She also posed for several fashion and lifestyle magazines, including "Vogue", "Nylon" and "Cosmopolitan".
At the height of her modeling career, Gabriella earned the unofficial 'it girl' title. In 2007, aged 18, the magazine "Tatler" named her the 'second most eligible woman in Britain'.
Photographer: Marcin TyszkaStylist: Deep KaileyHair: Panos at CLMMake-up: Andrew Gallimore at CLMManicure: Sabrina Gayle at LMC WorldwideWords: Gavanndra Hodge

Posted by woli-i-tysio.com on Sunday, February 9, 2014
Movies and TV Shows
Gabriella's acting career began with modest yet impactful appearances in TV shows and films. Her debut in the comedy film "St. Trinian's" (2009) offered a glimpse of her potential as an actress. In the following year, she appeared in an episode of the popular British sci-fi series "Doctor Who".
However, it was her role as Constance Bonacieux in "The Three Musketeers" (2011) that marked her breakthrough as an actress. Directed by Paul W. S. Anderson, the movie is a modern reimagining of Alexandre Dumas' classic novel of the same name, which follows the adventures of the titular trio of musketeers in 17th century France. The film features a mix of historical elements, high-stakes action, and a touch of steampunk aesthetics. In Constance Bonacieux's character is pivotal to the story's intricate plot. Constance is portrayed as a young and innocent chambermaid who becomes intertwined with the musketeers' mission and the political intrigue of the era.
In the following years, Gabriella appeared in the short drama "Il Maestro" (2011), and the TV movie "Dark Horse" (2012). In 2013, she played the role of Sue Shell in the horror film "Carrie", based on Stephen King's novel of the same name, as well as the eponymous 1976 film.
One of the defining moments in Gabriella's career came with her portrayal of Jade Butterfield in "Endless Love" (2014), opposite Alex Pettyfer. This romantic drama is a loose adaptation of Shakespeare's "Romeo and Juliet", and follows a couple whose love is interrupted by their families' conflicting values. Although the film received mixed reviews, the critics generally praised Gabriella for her performance in the lead role.
In 2016, Gabriella landed her first recurring TV series role, in the period drama "Poldark", based on a series of novels by Winston Graham. The show was adapted for television by Debbie Horsfield and aired on the BBC in the United Kingdom. It originally premiered on 8 March 2015, and concluded after five seasons on 26 August 2019. The series garnered widespread acclaim for its captivating storytelling, strong performances, and its ability to transport viewers to the tumultuous world of 18th-century Cornwall, England.
Gabriella Wilde in Poldark, 2017 pic.twitter.com/9Eu0xN85GA

— best period drama (@favperioddrama) March 7, 2019
Set against the backdrop of late 18th-century Cornwall, "Poldark" follows the life and trials of Ross Poldark (played by Aidan Turner), a British Army officer who returns home after fighting in the American Revolutionary War. Gabriella joined the cast of "Poldark" in its second season, playing the character Caroline Penvenen, introduced as a vivacious and witty heiress who arrives in Cornwall with her uncle. She quickly captures the attention of many with her charm and beauty, and becomes entangled with the local physician, Dwight Enys (played by Luke Norris), forming a romantic subplot that resonates throughout the series.
Most recently, in 2020, Gabriella appeared in a supporting role alongside Gal Gadot, Chris Pine, and Pedro Pascal in the superhero action film "Wonder Woman 1984". The film is set in that year, a decade after the events of the first "Wonder Woman" movie, which came out in 2017. Although Gabriella's screen time in the movie was short, it marked a milestone in her acting career, to be included in such a major Hollywood production.
Being a mother
Behind the silver screen, Gabriella exudes a sense of balance between her high-profile career and her private endeavors. She is known for her discretion, keeping her personal affairs away from the glare of the media. In 2014, she married musician Alan Pownall in an intimate wedding ceremony attended by their closest family and friends.
The couple have since welcomed three sons, Sasha Blue in 2014, Shiloh Silva in 2016, and Skye in 2019. In her interviews, Gabriella has spoken about the challenges of balancing motherhood with her acting career. She's revealed that she was allowed to bring her son Shiloh to set while she was working on the first season of "Poldark", and that the entire crew was accommodating to her and her baby, who was only four months old at the time.
Despite coming from a privileged background, Gabriella prefers not to be overly reliant on nannies, and instead has a more hands-on approach to raising her children. In 2019, after "Wonder Woman 1984" filming wrapped up, Gabriella went on an acting hiatus, to focus on her motherhood.
Hobbies and Interesting Facts
While her professional life often commanded the spotlight, Gabriella's interests and hobbies painted a more comprehensive picture of her personality. A lover of the arts, she found solace in painting, a creative outlet that allowed her to channel her thoughts onto canvas. This passion for expression extended to her involvement in philanthropic activities, showcasing her desire to contribute positively to the world.
An interesting facet of Gabriella's life was her decision to use the stage name 'Gabriella Wilde' in her acting career. This choice allowed her to distinguish herself from her modeling career. while also paying homage to her family's rich heritage.
Net Worth
As of September 2023, Gabriella's net worth is estimated to be around $4 million. This number comes from both her aristocratic background, as well as her own involvement in high-profile acting projects.