Who is Kelly LeBrock?
Kelly is a retired English-American actress and model, who gained fame in the 1980s for her roles in movies such as "The Woman in Red" and "Weird Science". LeBrock's striking beauty and memorable performances made her a notable figure in that era's entertainment industry.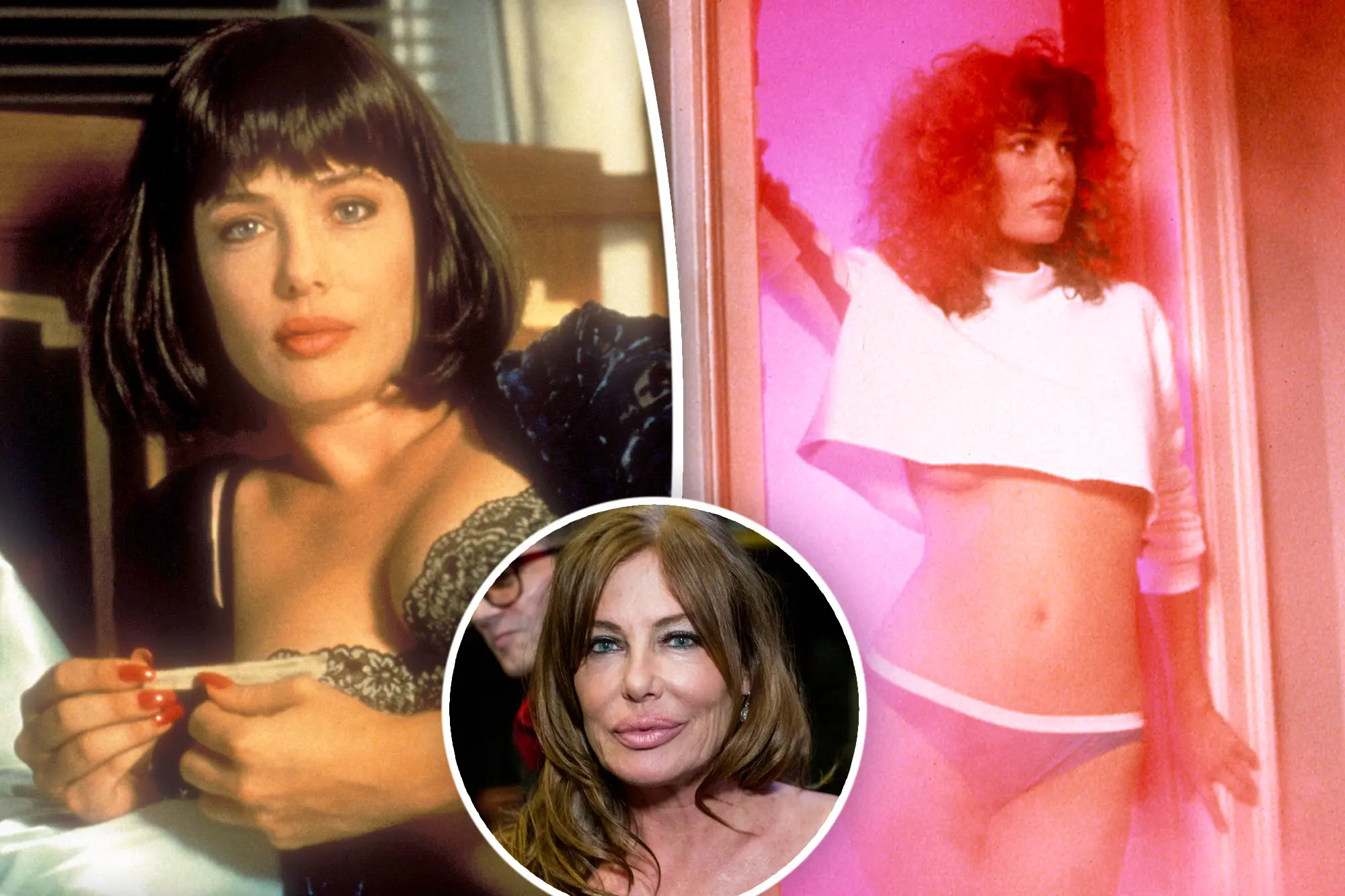 How is Kelly LeBrock Going Today?
Kelly LeBrock left showbiz due to her desire for a quieter life away from the Hollywood scene, and where she could focus on raising her children. She moved to the wilderness, living without television for 25 years as a single mom. LeBrock values her role as a mother and chooses to prioritize her family over her career. She now lives on a ranch in California, and is dedicated to charity work, particularly as a spokesperson for Club Carson, an organization that supports children suffering from cancer. She avoids social media and enjoys a fulfilling and private life.
Wiki: Age, Childhood, and Education
Kelly LeBrock was born on 24 March 1960 in New York City, USA, the daughter of Harold Arthur Le Brock and Mary Cecilia Traynor. She's named after her grandmother, Mary Helen Kelly.
Lebrock attended school in Buckinghamshire, England as a young girl, until at 16 years old, she moved to New York, where she began her career as a model.
Modeling Career
Her pivotal breakthrough occurred at 19, when she graced the pages of Vogue magazine with a captivating 24-page spread. This marked the beginning of her association with Christian Dior, signing a contract that bound her to the renowned fashion label for 30 days annually. Her magnetic presence landed her on various magazine covers and within fashion features, catapulting her to become one of Eileen Ford's most coveted models. She gained widespread recognition as the iconic Pantene shampoo commercial spokesperson, with her unforgettable line, "Don't hate me because I'm beautiful" becoming a cultural catchphrase.
Acting Career
As her prominence flourished, Kelly LeBrock ventured into acting, marking her debut in 1984 with swift global acclaim. In her inaugural role, she starred alongside Gene Wilder in "The Woman in Red", directed by and starring Wilder, following the story of a married man named Teddy Pierce, who becomes infatuated with a mysterious woman, Charlotte. The comedic plot revolves around Teddy's comical and chaotic attempts to pursue Charlotte, leading to a series of amusing misadventures.
Following her debut, Kelly continued her success with another notable role in the 1985 film "Weird Science". In this John Hughes-directed comedy, LeBrock played Lisa, a mysterious and alluring woman with supernatural powers. The film revolves around two socially awkward high school boys who use their computers to create the perfect woman, bringing Lisa to life. She guides the boys through a series of wild and fantastical adventures, teaching them important life lessons along the way.
In 1990, she appeared in "Hard to Kill" alongside Steven Seagal, portraying the character Andrea 'Andy' Stewar in the film which follows a detective who, after being left for dead, embarks on a quest for revenge.
In 1993, LeBrock starred as Una in "Betrayal of the Dove", navigating a complex romantic relationship alongside co-stars Helen Slater and James Remar.
In the 1993 TV adaptation of "David Copperfield", she lent her voice to Clara, joining a cast that included Daniel Radcliffe and Maggie Smith.
In 1995, she took on the role of Claire Hawkner in "Tracks of a Killer", sharing the screen with Charles Napier and Michael Damian in a thriller centered around a detective's pursuit of a serial killer. Also in 1995, she appeared in "Hard Bounty" as Donnie, a character embroiled in a tale of revenge, alongside Matt McCoy and Adam Baldwin.
LeBrock next featured in the 1998 comedy film "Wrongfully Accused", sharing scenes with Leslie Nielsen and Richard Crenna.
In 2001, she portrayed Morgana in "The Sorcerer's Apprentice", contributing to a cast that included Robert Davi and Byron Taylor in a modern retelling of the classic story.
Then in 2005, LeBrock played the woman in an RV in the film "Zerophilia", adding her unique touch to the storyline alongside stars Taylor Handley and Gina Bellman.
Later Career
Throughout the 2000s and 2010s, Kelly LeBrock maintained a notable presence on screen, with intermittent yet impactful appearances across various projects.
In 2006, Kelly LeBrock graced the screen as Angela's Mom in "Gamers: The Movie", a comedy centered around the world of video gaming. Alongside co-stars Kevin Sherwood, Kevin Kirkpatrick and Joe Nieves, the film delved into the challenges and camaraderie experienced by a group of gamers, offering a lighthearted exploration of this virtual realm.
The following year, in 2007, LeBrock took on the role of Mary Theophilus in "The Mirror", a captivating story revolving around a mysterious mirror with supernatural properties.
Fast forwarding to 2015, LeBrock's acting prowess continued to shine as she took on the character of Miss Grant in "10 Days in a Madhouse". In the company of Caroline Barry and Christopher Lambert, this historical drama drew inspiration from journalist Nellie Bly's undercover mission within a mental institution. LeBrock's portrayal contributed emotional depth and authenticity to the gripping journey of truth and revelation.
The same year, she embarked on a romantic adventure as Queen Ariana in "A Prince for Christmas", a heartwarming TV movie. Alongside co-stars Viva Bianca, Kirk Barker, Aaron O'Connell, and Maxwell Caulfield, the narrative wove a charming tale of a prince and a waitress whose paths unexpectedly intertwined during the festive season, adding a touch of elegance and warmth to this holiday delight.
To speak further of her accomplishments, she shared the screen with Frederick Stroppel, Burt Young and Annunziato Carbone in "Tomorrow's Today" (2021).
(Kelly LeBrock Graces the Big Screen in New Comedy "Tomorrow's Today" this Sunday the 18th at the Marina Del Rey Film Festival) – Silicon Beach News – https://t.co/QsqfKIXtUe pic.twitter.com/sQenO8MBoH

— Silicon Beach News (@SiliconBeach411) July 20, 2021
Net Worth
According to authoritative sources, Kelly LeBrock's net worth is estimated at $2 million as of mid-2023.
Personal Life, Marriages, Husbands, Children
Kelly is known for a few high-profile relationships. She was married to film producer and restaurateur Victor Drai from 1984 to 1986, then started a romance with actor/producer Steven Seagal, and she gave birth to their daughter Annaliza in 1987. The same year they married, and she gave birth to two more children, Dominic and ArissaF, born in 1990 and 1993, respectively. However, their relationship faced challenges, and LeBrock filed for divorce the following year, citing irreconcilable differences.
In 2007, LeBrock entered into marriage once again, this time with retired investment banker Fred Steck. However, this marriage ended in divorce the following year, since when she's been officially single.
Appearance and Body Measurements
Kelly LeBrock has dark brown hair and blue eyes. She stands at a height of 5ft 8ins (1.7m), weighs approximately 125lbs (57kgs), with vital statistics of 33-24-33, and bra size 34B