Kevin Hart
As some will recall, the American comedian and actor Kevin Darnell Hart sparked health concerns and rumors of a permanent disability following a severe car accident that took place in September 2019 under mysterious circumstances – but four years later, he's back and better than ever.
Born on 6th July 1979 in Philadelphia, Pennsylvania, Kevin is known not only for his film roles but for his stand-up albums such as "I'm a Grown Little Man" and "Laugh At My Pain". His recognizable brand of tongue-in-cheek humor, with topics ranging from African-American culture to human sexuality and everyday life, has made him one of the country's most palatable and successful comedians of the 21st century.
Kevin, who has an older brother named Robert, was raised in a single-parent household by his mother Nancy – a formidable but loving woman who passed away in 2007. His father, Henry Hart, was addicted to cocaine and spent most of his sons' childhood in and out of jail; instead of turning to vices or becoming immersed in gang culture, Kevin used humor as his coping mechanism.
Career
The Community College of Philadelphia dropout's road to fame has been a long and rocky one. Sometime in the early 2000s, Kevin moved to New York City, perhaps in hopes of pursuing a comedy career, before settling down in Brockton, Massachusetts and landing his first job as a shoe salesman.
By then, Kevin had already done his first stand-up performances in Philadelphia, but they didn't go down well with the crowd. After being booed offstage and even having a piece of chicken thrown at him, Kevin took the time to improve his routines before entering comedy competitions in Massachusetts. Over time, everything clicked for the comedian, as he developed his own style instead of imitating Chris Tucker and other stand-up legends.
Kevin's first comedy tour, "I'm a Grown Little Man", took place in 2009, and was followed by "Seriously Funny", "Laugh at My Pain", and "Let Me Explain". The actor perhaps found it cathartic to use his insecurities and past experiences for stand-up material; in any case, it was one of the top-selling comedy tours of 2013, bringing in over $15 million. At the same time, the A-lister has a strong online presence that has helped him tap into the overseas market, as millions of fans flock to view his YouTube videos whenever there's a new upload.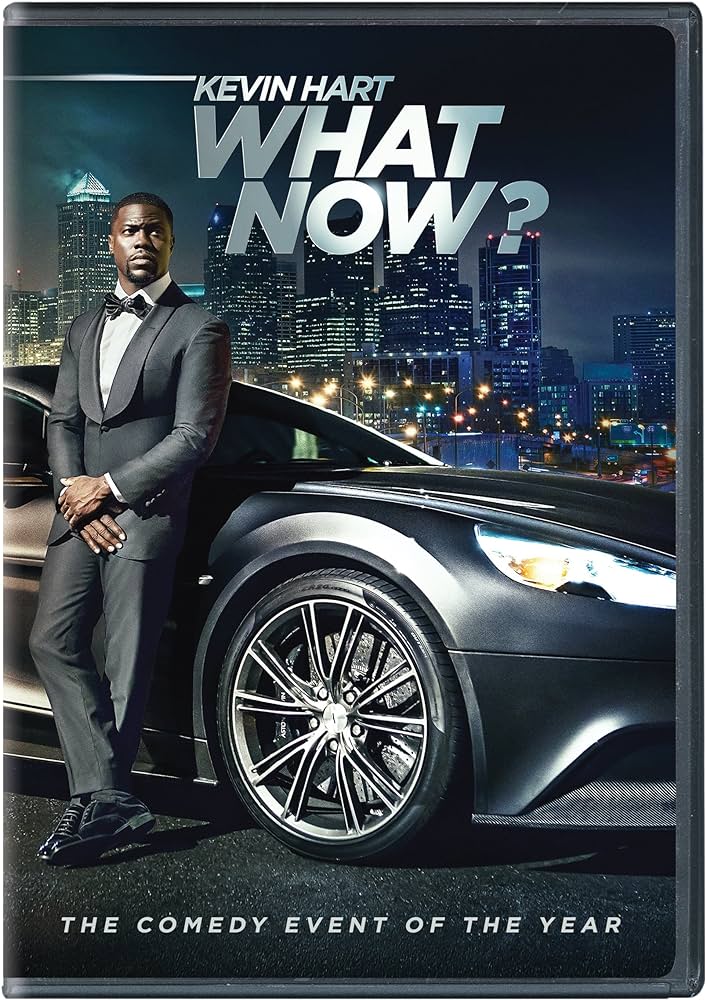 Over the years, Kevin has hosted plenty of awards ceremonies, and been continuously recognized for his contribution to the entertainment industry. In mid-2015, one of his performances was filmed live in front of 53,000 people for the making of a stand-up comedy film, "Kevin Hart: What Now?", which was distributed by Universal Pictures and released in October 2016.
Meanwhile, Kevin has also had a decent film and TV career which all started with a guest appearance in "Undeclared". With roles in "Death at a Funeral", "Little Fockers", and "Soul Plane", the comedian is also considered one of the funniest big-screen acts of his time. Many of his projects, such as "Think Like a Man" and "The Five-Year Engagement", have gone down in history as box office successes.
In 2013, Kevin and Chris Spencer co-created "Real Husbands of Hollywood", following the comedian and other married celebrities including Nelly, Nick Cannon and Robin Thicke, and with each A-lister playing a fictionalized version of themselves. The series was a satirical take on Bravo's "Real Housewives" franchise, filmed in a similar style. Once again, Kevin played up on his insecurities, as he portrayed a jealous version of himself, desperate to climb the celebrity social ladder, and failing to do so every time.
From 2015 to 2017, some of Kevin's most notable film roles were "Get Hard", "The Wedding Ringer", and "Captain Underpants: The First Epic Movie". The following year, he produced "Night Film", his first film under his production company HartBeat Productions. In 2018, HartBeat signed a deal with Nickelodeon for the development of live-action, scripted content for the network.
Nevertheless, Kevin has also stepped out of his comfort zone with the drama movies "The Upside" and "Fatherhood", starring in the latter as a man who is left raising his newborn daughter by himself when his wife dies shortly after childbirth. More recently, he returned to his roots with a starring role in the Mark Wahlberg comedy "Me Time".
The Pennsylvania native is clearly aware of the importance of having more than one revenue stream. August 2022 saw the grand opening of Hart House, Kevin's first vegan restaurant which opened a mile from Los Angeles International Airport (LAX) and is inspired by the comedian's healthy lifestyle. Other ventures include music, underwear commercials, and his global media production company Laugh Out Loud.
Personal Life
Kevin married his first wife, Torrei Hart, in 2003; in four years, they welcomed a son and a daughter. When the couple filed for divorce in 2010, citing irreconcilable differences, Kevin requested joint custody of the youngsters, Hendrix and Heaven. On the outside looking in, it appears that Kevin and Torrei – who still uses her married name – have stayed on cordial terms and are focused on co-parenting their children, who are now adolescents.
Sometime in 2009, while still married to Torrei, Kevin met and began dating model Eniko Parrish. The couple have always kept it vague when discussing their relationship, but it's a confirmed fact that Kevin was far from being a single man when he found love for the second time.
Kevin and Eniko dated for almost seven years before marrying in 2016. During that time, Eniko supported Kevin when he was arrested and charged on suspicion of drink driving in April 2013. The unfortunate incident saw the comedian almost collide with a tanker truck on the freeway; after being booked for misdemeanor DUI, he was sentenced to three years on probation in August 2013.
Following a two-year engagement, the attractive couple officially became husband and wife, welcoming their first child – a boy named Kenzo – in November 2017. A month later, fans of Torrei reveled when Kevin admitted to, and apologized for, cheating on Eniko during her pregnancy. Although the couple appeared to be on the verge of a split, they reconciled and welcomed a daughter named Kaori in September 2020.
In September 2019, Kevin was involved in a dangerous car accident when the car he was riding in went off Mulholland Highway and rolled down an embankment. There were allegedly three people in the car, and at first there were rumors of Kevin – who fled the scene – being the driver. Kevin and one other passenger were taken to separate hospitals with major back injuries; after a ten-day hospital stay, the comedian was discharged, keeping a low profile as he continued to recover at a rehabilitation facility.
At 5ft 2in (158cm) tall, Kevin is far below average height, and is known for implementing wisecracks about his small stature into his stand-up performances. In any case, the funnyman is laughing all the way to the bank, as his $450 million fortune officially makes him one of the richest African-American comedians in the world.