Who is Eden Brolin?
Judging by the critiques she gets, Eden Brolin is a rising star in Hollywood. She's an actress with nearly 20 acting credits to her name, but it was her role as Mia in the critically acclaimed series "Yellowstone" that catapulted her into the spotlight. The show, created by Taylor Sheridan, is a modern western drama that explores the complexities of life on a Montana ranch. Eden plays Mia, a strong-willed and determined character who becomes involved with the Dutton family, the central figures of the show. Mia's journey is filled with both love and adversity, and Eden's portrayal of her has garnered widespread praise.
Let us tell you more about this young actress, her career, her life, and her future projects.
Early life, parents and education
Born under the zodiac sign of Sagittarius on 30 November 1994, in Los Angeles, California USA, Eden holds American nationality and comes from a family of German, Swiss, Scottish, Irish and English descent, and hails from a family deeply entrenched in the entertainment industry. Her paternal grandfather was the famed actor, James Brolin.
Eden's father, Josh Brolin, is also a household name in the film industry; his versatile acting career has seen him tackle a wide array of roles, from the intimidating Thanos in the Marvel Cinematic Universe to the rugged cowboy in "No Country for Old Men", among many others. Josh's portrayal of complex characters has earned him critical acclaim and a dedicated fan base.
Eden's mother, Alice Adair, is also an accomplished actress, best known for her roles in films like "Beverly Hills Cop II" and "Ewoks: The Battle for Endor". Though she may not have reached the same level of fame as her ex-husband, Alice's contributions to cinema are undeniable.
The couple divorced soon after Eden's birth, and besides her, they have a son, Trevor, who lives his life away from the spotlight. Despite the divorce, Josh stayed present in the children's lives.
When it comes to Eden's educational background, she attended a local private high school, and upon matriculating in 2012, she didn't go to college but pursued her acting career.
Acting career
Growing up in a household filled with the magic of storytelling and the glitz of Hollywood, it's no wonder that Eden developed a passion for acting at an early age. She made her acting debut aged 14, as Jasmine in the 2008 short movie "X".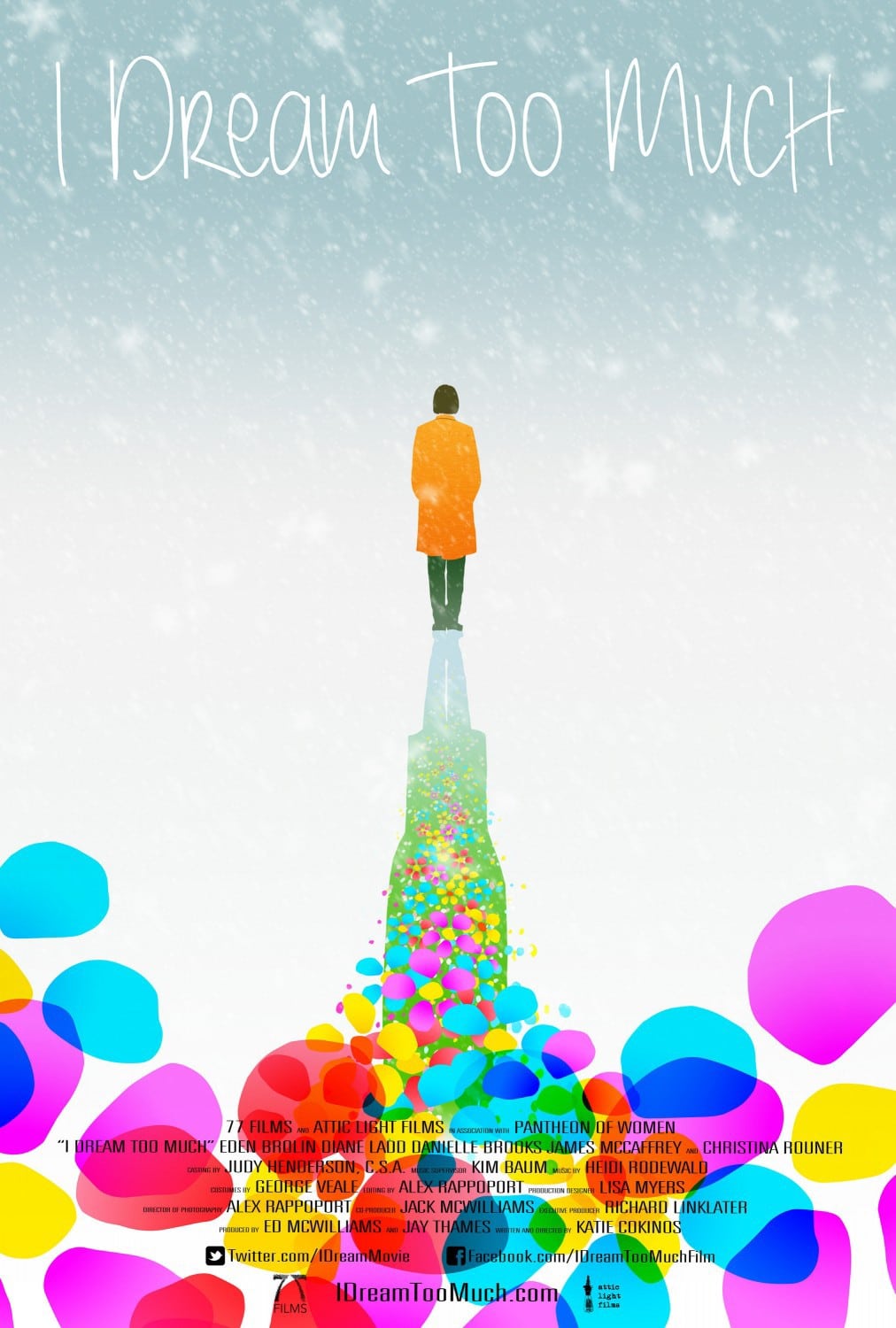 Four years later, Eden was seen as Hammer in the comedy "Ruby Sparks", followed by her first lead role as Dora in the 2015 comedy-drama "I Dream Too Much", written and directed by Katie Cokinos. The movie followed the story of a recent college graduate, who takes care of her great-aunt and discovers her family's past at her rural estate.
Eden was next cast to play Susan Atkins in the 2016 TV movie "Manson's Lost Girls", followed by her first television series role as Dana Albright in an episode of the series "Code Black". Later that year, Eden landed the role of Lucy in the drama "Emerald City", in which she starred opposite Roberta Wallach and Craig Walker. Although the movie had no nominations, it was highly rated by the audience (8.4/10), although some reviews said that 'this is a low-budget boring movie', and some comments said that the rating was false.
From 2017 through 2018, Eden was seen as Charlie in 15 episodes of the series "Beyond", which was nominated for the Academy of Science Fiction, Fantasy & Horror Films, USA/Saturn Award for Best Fantasy Television Series.
In the following year, Eden appeared in the movies "Blood Bound", "Back Fork", and "Tyger Tyger", none of which achieved much success. She was next cast to play Johnna in the 2020 crime thriller "Arkansas", starring Liam Hemsworth, and later that year came Eden's most notable role, to date, when she joined the cast of "Yellowstone" in the third season, playing Mia. Her character's relationships and trials mirror the broader themes of the series, which explore the clash between tradition and progress, family loyalty, and the struggle for power in the modern West.
Who plays Jimmy's girlfriend Mia in Yellowstone? Meet actress Eden Brolin #Yellowstone https://t.co/DNYLfrnxmr pic.twitter.com/4ZIoqRszvW

— Daily Express (@Daily_Express) August 18, 2020
From 2020 through 2022, Eden made an appearance in 14 episodes, co-starring with Kevin Costner, Kelly Reilly and Luke Grimes. "Yellowstone" has become a cultural phenomenon, drawing in millions of viewers with each season. The show's captivating storytelling, breathtaking Montana scenery, and a cast that delivers powerhouse performances have all contributed to its success.
The series had 39 award nominations, including one for Primetime Emmy (Outstanding Production Design for a Narrative Contemporary Program), and seven wins, with the audience rating of 8.7/10.
After "Yellowstone", Eden played Riley in the 2022 movie "Candy Land". Most recently, she was seen as Jeannie in less than five episodes of the series "High Desert" in 2023. However, that's not all.
Eden's announced her two upcoming movies, entitled "Montauk" and "Land of Grace", both currently in development.
Love life and relationships
Although she's been the subject of various rumors and was romantically linked to some of her male co-stars, the truth is that Eden is a married woman. Since 1 May 2022, she's been married to her (former) long-term boyfriend, Cameron Crosby, also an actor. He's perhaps known best for his role in the short movie "Cake Day", which earned him the Leo Award for Best Performance by a Male in a Short Drama.
The couple began dating in 2016, and after two years of relationship, Cameron proposed to Eden, but not before he asked for permission from her father, Josh, who shared the great news with his Instagram followers. On her wedding day, Josh posted a photo of himself and Eden in a car driving to the reception, with a lengthy caption full of love and support.
As of September 2023, Eden and Cameron live together in their residence in Los Angeles.
Age, height, and net worth
Eden will soon enough celebrate her 29th birthday, and when it comes to her appearance, she's known for her dark brown hair and brown eyes. She's 5ft 4ins (1.64m) tall, although she once jokingly said that she is tall between 5ft 4ins and 5ft 9ins (1.75m) depending on the shoes she's wearing. Eden weighs around 130lbs (58kgs), with vital statistics of 34-28-34.
When it comes to her earnings, thanks to her acting talent, Eden's made a good living for herself. According to sources, as of September 2023, her net worth has been estimated at over $2.5 million.