Who is Tobin Bell?
The American actor was born as Joseph Henry Tobin Jr. under the zodiac sign Leo on 7 August 1942, in New York City USA. He has 128 acting credits and is perhaps known best for portraying Jigsaw in the film franchise "Saw", especially in its first installment – the 2004 horror mystery thriller "Saw". It starred Cary Elwes, Danny Glover and Leigh Whannell, was written and directed by James Wan, and follows two strangers who've awoken in a room without remembering how they got there; the film won nine of its 19 award nominations.
Tobin's been cast to appear in nine upcoming movies, including "Saw X", "Altered Reality" and "Game of Power", which are all set to be released in late 2023.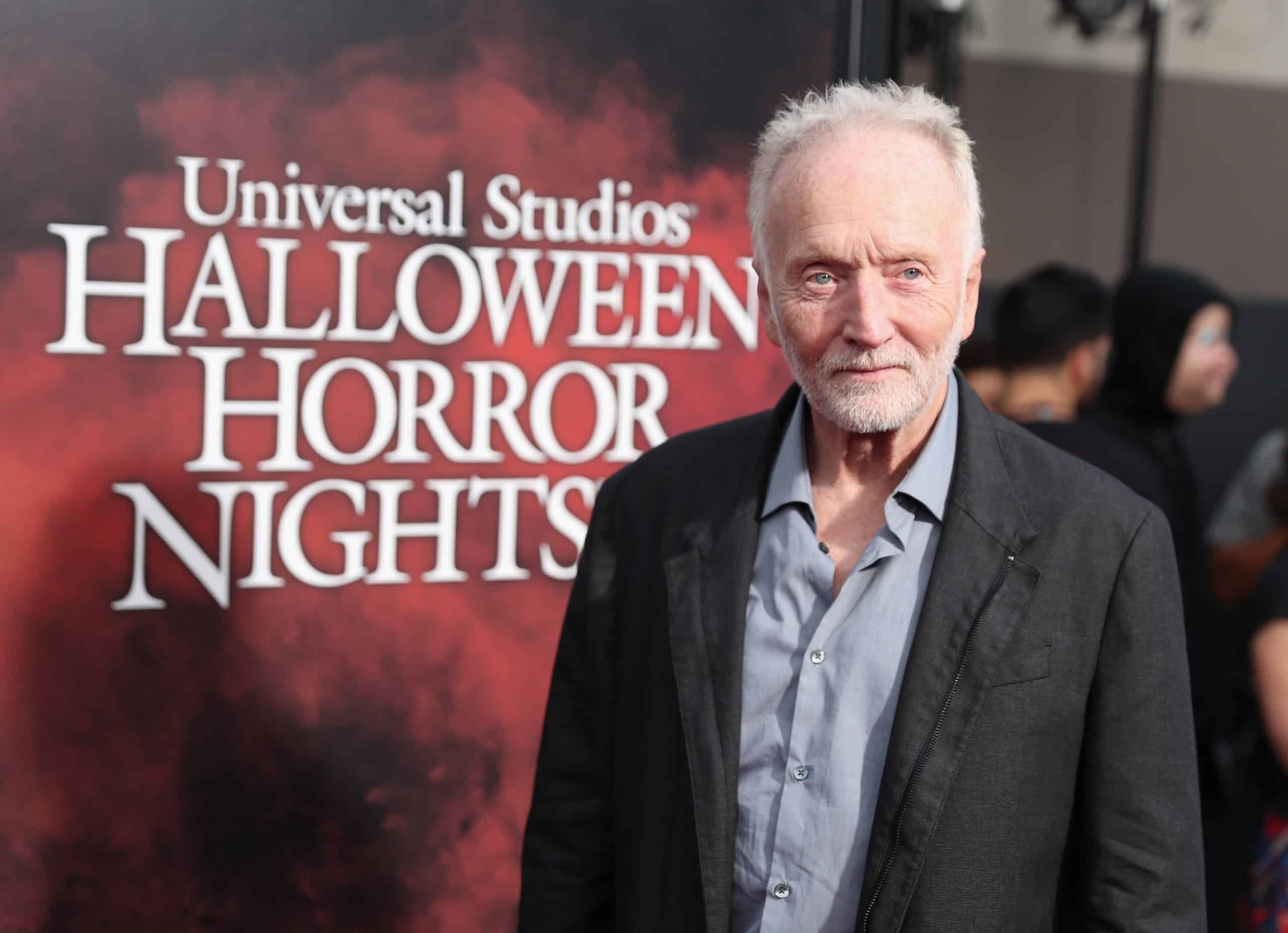 Education and early life
Tobin was raised in Weymouth, Massachusetts alongside his brother and sister, by their father Joseph H. Tobin who worked for the radio station WJDA in Quincy, Massachusetts, and mother Eileen Julia Bell Tobin who was an actress; Tobin's father ran for Mayor in Gloversville, New York State in 1947.
He grew up being passionate about writing, and took creative writing lessons while attending a local high school. Tobin matriculated in 1960 and then enrolled at Boston University, from which he graduated with a Bachelor's degree in 1964; he continued his education at Montclair State University, earning his Master's degree in environmental science in 1966.
Tobin then spent a couple of years working at New York Botanical Garden, and it was a seminar by the late British-American actress Jessie Alice Tandy and the late Canadian-American actor Hume Blake Cronyn Jr. that inspired him to become an actor; he went on to hone his skills at the Actors Studio, where he was tutored by Ellen Burstyn and Lee Strasberg. Tobin then became a member of Neighborhood Playhouse.
Roles in movies
Tobin's debut film role was playing Man on Street in the evergreen 1979 romantic comedy "Manhattan", which starred, was written and directed by Woody Allen. It follows a divorced television writer who's in a relationship with a teenage girl, and the film won 16 of its 40 award nominations, including Oscar nominations for Best Actress in a Supporting Role (Mariel Hemingway), and for Best Writing.
A couple of Tobin's following roles were in the 1981 drama "Tales of Ordinary Madness", the 1982 romantic comedy "Tootsie" and the 1982 drama "The Verdict". In 1985, he portrayed Sergeant on Bridge in the popular comedy "Turk 182", which starred Timothy Hutton and Robert Urich, and was directed by Bob Clark. It follows Jimmy Lynch's who's angry because his brother's been injured and has been denied benefits, and the movie was nominated for two awards. The remainder of the '80s saw Tobin appear in the 1988 crime mystery "Mississippi Burning", the 1989 crime action "An Innocent Man" and the 1990 action crime comedy "Loose Cannons".
The year 1994 saw him play Bullock in the western "Dead Man's Revenge", which starred Michael Ironside and Bruce Dern, and was directed by Alan J. Levi; it follows three men who've teamed up in an effort to bring a ruthless and greedy railroad speculator to justice. Some of Tobin's other notable performances in the '90s were in the 1996 thriller "The Babysitter's Seduction", the 1996 historical crime drama "Unabomber: The True Story" and the 2000 animated adventure comedy "The Road to El Dorado" (voice role).
The year 2001 saw him play Geoffrey Martin in the thriller "Good Neighbor", which starred Danica McKellar and Billy Dee Williams, and was directed by Todd Turner; it follows a young woman who believes that her new neighbor is a serial killer. Tobin appeared in only a couple of other films in the 2000s, including the 2006 mystery horror thriller "Saw III", the 2008 horror thriller "Boogeyman 3" and the 2009 mystery horror thriller "Saw VI".
In 2014, he portrayed Smashmouth in the crime thriller "Phantom Halo", which starred Thomas Brodie-Sangster and Rebecca Romijn, and was written and directed by Antonia Bogdanovich. It follows a man who's turned to counterfeiting wanting to repay his father's debts, and the movie was nominated for only a single award.
Some of Tobin's most recent film roles have been in the 2022 crime drama "Sleep No More", the 2023 thriller "ReBroken" and the 2023 mystery horror thriller "The Cello".
Roles in TV series
Tobin's debut TV series role was playing Deputy Secretary in three episodes of the 1987 crime action "The Equalizer", and the year 1990 saw him appear in an episode of both the crime science fiction "Alien Nation" and the crime action "Nasty Boys".
The '90s saw him appear in an episode of many series, including the mystery science fiction "The Pretender", the crime mystery "Strange World" and another crime mystery "The X-Files", and he had no lead roles.
In 2003, Tobin portrayed Peter Kingsley in four episodes of the crime action "24", which starred Mary Lynn Rajskub and Kiefer Sutherland, and was created by Joel Surnow and Robert Cochran. It follows the life of counter-terrorism agent Jack Bauer, the series aired from 2001 through 2010 and won 74 of its 281 award nominations. The remainder of the 2000s saw Tobin appear in only two series: the 2005 fantasy mystery mini-series "Revelations" and the 2007 crime action "The Kill Point".
He's since appeared in only a couple of TV series, with Tobin's three most recent roles having been playing Chief in the 2019 episode "Gray Matter" of the fantasy horror mystery "Creepshow", Leland in two episodes of the 2020 action adventure "MacGyver" and Savitar in 14 episodes of the action adventure "The Flash" since 2016.
The Creep looking F R E S H. Brand spankin' new photo from @shudder @CreepshowTv series! pic.twitter.com/SbpMO2lmOp

— FANGORIA (@FANGORIA) April 3, 2019
Other credits
Tobin has four producing credits: the 2015 short crime action movie "Unbelief", the 2017 short film "My Pretty Pony" and the 2019 comedy movie "The Way We Weren't".
Some of his talk-show appearances have been in "All Access Pass", "Eli Roth's History of Horror" and "The Gloom".
Awards and nominations
Tobin's won four of his 11 award nominations: he won a 2009 Eyegore Award for Best Villain in a Film Series for "Saw", two Fangoria Chainsaw Awards in 2006 and 2010, both for "Saw" and a 2015 CineRockom International Film Festival Gold Award for Best Actor in a Short Film, for "Unbelief".
Love life and wife
Tobin can rarely be heard speaking in public about his love life, and we know about only one woman whom he's been with. Back in 1993, he married non-celebrity Elizabeth Warren; it remains undisclosed when and how the two met, but it's widely believed that they were set up on a blind date by mutual friends in 1989. They have two sons together, but Elizabeth and Tobin have succeeded in keeping them away from media and not even their names and birthdates are known.
In 2018, Tobin revealed that his and Elizabeth's divorce was finalized.
Tobin seems to be unattached as of September 2023, was married to Elizabeth Warren, and has two sons with her.
Interesting facts and hobbies
Tobin donated two vials of his own blood for the promotion of the 2006 movie "Saw III"; the blood was mixed with red ink and 1,000 posters were made for the film.
He's revealed that he's not a fan of horror movies, even though he's known best for starring in them.
Tobin was once a Little League baseball coach.
His mother Eileen appeared in 10 movies and TV series, and is perhaps remembered best for playing Carrie Sadler in three episodes of the 1987 crime mystery series "A Dorothy L. Sayers Mystery"; Eileen died aged 99 on 28 July 2018.
One of Tobin's favorite actors is Joe Pesci, and some of his favorite movies include "My Cousin Vinny", "The Irishman", and "Raging Bull".
Appearance and net worth
Tobin's age is 81. He has blue eyes and brown hair, weighs around 165lbs (75kgs) and is 5ft 10ins (1.79m) tall.
Tobin's net worth's been estimated at over $16 million, as of September 2023.