The American actor and filmmaker Peter Billingsley, also known as Peter Michaelsen or Peter Billingsley-Michaelsen, was born on 16th April 1971, in New York City, USA. His parents, Alwin and Gail Michaelsen, met while she was working as a secretary to a financial consultant. Gail's uncle, Sherman Billingsley, was a businessman and the owner of the famous Stork Club, whereas her cousin Glenn is married to the actress Barbara Billingsley.
Although Peter's acting career began in his infancy, when he starred in TV commercials, all five Billingsley siblings were in the entertainment industry from a young age. Dina and Win, the oldest two, had short-lived acting careers with a handful of guest-starring appearances in TV shows, mingled with occasional commercial work.
Melissa, Peter's older sister, played Maxx Davis in "Me and Maxx", and starred in the 1979 TV film "Orphan Train", later working as a representative for New York's Morgans Hotel Group. Last but not least, Peter's older brother Neil is known for his portrayal of Danny Walton in "Search for Tomorrow", and his numerous guest spots on TV series. Similarly to Melissa, Neil left the world of acting behind, and currently works with the Houston-based company Triple Tap Ventures.
Due to Peter's unorthodox childhood and the Billingsley family's moves for work-related reasons, he and his siblings were schooled by tutors, and attended a mix of public and private schools, such as Phoenix Country Day School and the Professional Children's School. Aged 14, he passed his California High School Proficiency Exam.
In his adolescent years, as spokesman of the young astronaut program, Peter was present at the Kennedy Space Center in Florida for the failed launch of the Space Shuttle Challenger.
Acting Career
As mentioned, the Michaelsen family thrust all their children into acting as soon as possible, and Peter is the clearest example of this: following his first commercial appearance at just two years old, he starred in over a hundred TV advertisements until the early 1980s, and is quoted as saying: "After 100, you lose count." In one particularly memorable series of Hershey's chocolate syrup commercials, he played the character Messy Marvin.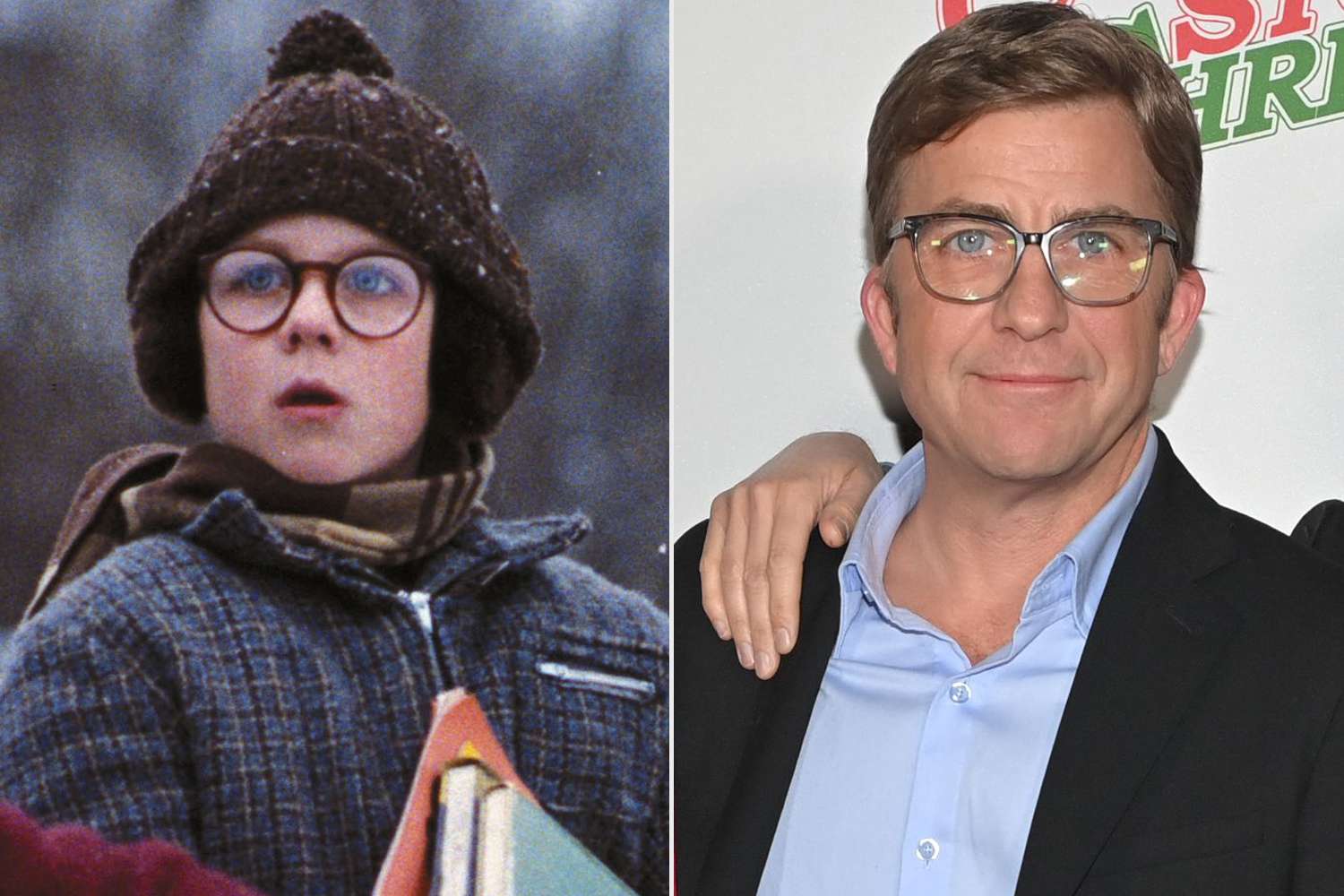 Three years after his first minor film role in the Joseph Brooks movie "If I Ever See You Again", Peter played Little Billy in "Honky Tonky Freeway" and Tad in "Paternity". The latter role earned him a Young Artist Awards nomination in the Best Young Comedian in a Motion Picture or Television category.
Following his "Paternity" success, Peter starred in a mix of TV movies and feature films, working alongside his sister Melissa and actress Lindsay Wagner. He was yet again nominated for a Young Artist Award while co-hosting "Real People", and guest-starred in "Little House on the Prairie" and other popular series of the time.
Aged 12, Peter starred in the feel-good festive film "A Christmas Story", which is now broadcast yearly on TBS, and was nominated yet again for a Young Artist Award. Many consider Peter's role as Ralphie Parker to be his most memorable one to date, and the actor previously claimed that fans of the movie still approach him on the street to discuss it. Forty years later, Peter would reprise his role in the HBO Max sequel "A Christmas Story Christmas", which performed well at the box office thanks to its nostalgia factor.
From then on, Peter had various guest-starring roles, and appeared in TV movies such as "The Last Frontier" and "Carly's Web". He also competed in game shows such as "Celebrity Hot Potato" and a special edition of "Family Feud", featuring all-teen actors. As for movies, he had roles in "The Dirt Bike Kid", "Russkies", and "Beverly Hills Brats"; however, in a tale as old as time, work began drying up for the actor when directors could no longer cast him in child or adolescent roles.
The official trailer for "A Christmas Story Christmas," featuring original "A Christmas Story" star Peter Billingsley, is here. Watch it now: https://t.co/sTZXVNkq63 pic.twitter.com/LHYmPoE4fE

— Variety (@Variety) November 1, 2022
In the early 1990s, Peter tried his hand at more mature roles in "The Fourth Man", in which he played an aspiring athlete who becomes addicted to steroids, and similarly gripping projects. In 1995, he was nominated for an Emmy Award for his role in "The Writing on the Wall", a touching movie that aimed to teach young audiences about the power of tolerance.
Other Works
Working as the postproduction supervisor on the 1993 movie "Arcade", which he also starred in, was a particularly gratifying experience for Peter. Perhaps knowing that he had more of a future behind the scenes than in front of cameras, he slowly phased out of acting and went by the name Peter Michaelsen for his editing, producing and directing pursuits.
In 1994, Peter wrote, directed and starred in his first short film, "The Sacred Fire", which he also executive produced. Although the obscure short is hard to find these days, at the time it won a Golden Scroll Award, rewarded by the Academy of Science Fiction, Fantasy, and Horror Films. Later projects include co-producing and executive producing gigs in a myriad of shows and movies included, but not limited to, "Elf", "The X Show" and "Four Christmases".
2001 was a fantastic year for Peter when his co-executive producing work on the show "Dinner for Five" earned him an Emmy Award nomination. From then on, he co-produced "Zathura: A Space Adventure", executive produced "The Break-Up" and "Iron Man", and made his official feature film directing debut in 2009 with the romcom "Couples Retreat".
Despite negative critic reviews, "Couples Retreat" marked a turning point in Peter's career, earning almost three times its $60 million budget and starring his close friends Jon Favreau and Vince Vaughn, who wrote the script with Dana Fox. His sophomore directorial project, "Term Life", came seven years later and also starred Vince; unfortunately, the action drama film was a major flop, and brought in just under $90,000 at the box office.
Peter is nothing if not versatile, which he demonstrated in 1999 with the release of his holiday CD "Christmas Stories… Christmas Songs". In the late 2000s, he also executive produced a musical adaptation of "A Christmas Story".
As Peter keeps such a low profile on social media and prefers not to give interviews, we have no news regarding any upcoming projects of his. His last Instagram post was in early 2023, when he mourned the death of his "Christmas Story" co-star Melinda Dillon, who played his on-screen mother. The actor is possibly making the most of this lull in his career to spend more time with his wife, Elizabeth Bains, and their two young children.