If you're keen on mainstream and social media trends, you've noticed both explicit and subtle campaigns encouraging young people to join the skilled trades. The campaigns run alongside incentives to increase uptake of the trades, including good pay, reasonable working hours, and the allure of training without resorting to student loans to acquire relatively high-paying and certainly in-demand skills. All these efforts to have workers flocking the trades are a response to a growing shortage of skilled tradespeople, as older workers in the industry retire at a higher rate than that of newcomers in the field, creating an acute shortage of workers in the skilled trades. Experts warn that infrastructure projects, the global economy, and businesses could stall if the shortage persists. Most industries are only starting to take note of the shortage of skilled trades workers now, but one man foresaw the shortage decades ago, and decided to do something about it. Norm Abrams, made it his life's mission to bring more young people to the trades. While his efforts were purely philanthropic, the work that led him to his trades apprenticeship program was a lucrative business that he ran until he retired in his seventies. But just how rich is Norn Abrams? Here is a breakdown of his wealth, and how he accumulated it.
Under his Father's Wing
Norm is a beneficiary of a form of apprenticeship that is becoming extinct. Like his former colleague Tom Silva from "This Old House," Norm learned carpentry from his father. Growing up in Milford, Massachusetts in the 1950s, Abram spent most of his time outdoors. When he was not playing outside, he was following his father around, playing with his tools, and watching him work. Norm picked up the skills of carpentry gradually, and as he grew older, he started taking on age-appropriate chores in the basement in which his father had his workshop. He began by sweeping the floor every evening, as he learned how to handle his father's tools.
When he felt confident enough, Norm started his first project; a wood truck for his sister. It wasn't perfect, but it was good enough for a beginner. With his father's encouragement, Norm honed his skills through high school, spending all his free time, summers, and vacations in the workshop. Naturally, Norm wanted to pursue a career that would let him use his hands, so he enrolled for an aeronautical engineering degree at the University of Massachusetts and traded the workshop for the classroom, but it didn't take long for him to miss creating things with his hands. He dropped out and switched to a possibly more appropriate degree in production management and business administration, but hated that too, and dropped out to pursue his passion for carpentry.
Without a plan besides the determination to build a career in the construction industry, Norm  took a job at an established construction firm as a site supervisor. Three years later, he started his own firm "Integrated Structures Inc," taking on remodeling jobs across the US. The discipline and craftsmanship he'd picked up from working for his father shone in the quality of his work, and customer service. It wasn't long before a big break landed on his books – Norm was contracted to build a barn. He did his usual impeccable job, not knowing that Russel Morash, the man who had hired him for the project was the genius producer behind Julia Child's popular cooking shows. Morash took one look at Norm's work, and knew that the then-general contractor would be the perfect subject to film the first episode of his show "This Old House."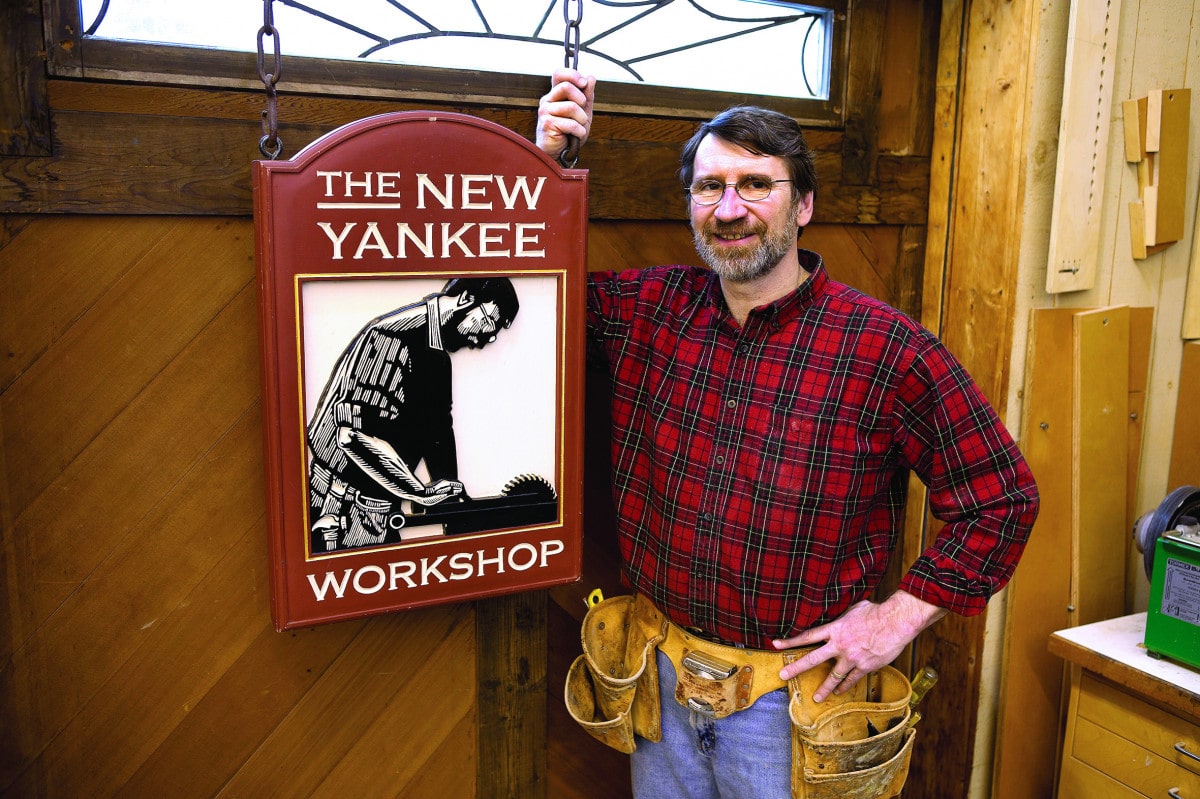 Television
Norm's first project on television was the renovation of a dilapidated Victorian house in Dorchester. Unfazed by a camera crew following him around as he worked, and a host asking questions about every step of the renovation, Norm's craftsmanship shone once the renovation was complete. The episode received rave reviews from its target audience, who appreciated Norm's ability to simplify concepts and show them how to take care of and maintain their homes. The positive reception of Norm's work earned him a permanent spot in the show, for which he earned over a hundred nominations for multiple awards, won a few Emmy awards, and a Lifetime Achievement Award alongside the rest of the crew.
Norm's stint in "This Old House" morphed into other appearances on television, most notably a spin-off dubbed "The New Yankee Workshop." As the show's host, Norm put on his carpenter's hat and showed viewers how to create various types of furniture. Through step-by-step instructions, along with advice on the right equipment and accessories to use when making furniture at home, Norm inspired DIY projects and provided drawings to help viewers replicate his projects to scale. He hosted the show for 21 years until he left to pursue other projects.
In 2022, Norm retired officially from both television and carpentry, after being featured in more than a thousand episodes of both shows, restoring over 50 homes, and teaching millions of viewers how to build things around their homes.
Tonight, we celebrate the illustrious career and retirement of Norm Abram. Learn a little more about Norm before tuning into The House That Norm Built at 9pm ET on @PBS and @TheRokuChannel! https://t.co/7BQ30LF0U2

— This Old House (@ThisOldHouse) October 3, 2022
Nuggets from an Old-Timer
In his 43 years as a carpenter, general contractor, and television host, Norm accumulated as much knowledge as he shared with the 20 million viewers he reached with every episode of his shows. Ever the teacher, Norm decided to pass on more of his knowledge through books. He's written eight books on carpentry, including one named after his popular phrase "Measure Twice, Cut Once," a guide for children-friendly projects entitled "The New Yankee Workshop Kids' Stuff," and a highlight of some of the projects he completed on television, entitled "Classics From The New Yankee Workshop." In addition to the books he authored individually, Norm contributed to home renovation publications produced by the "This Old House" franchise, such as "Complete Remodeling" and "Complete Landscaping."
Training the Next Generation of Carpenters
In addition to his books and the lessons he shared on television, Norm found a more direct way of passing on his skills and knowledge to the next generation. He hoped to replicate the informal apprenticeship he had with his father, and formalize it by directly training people who had an interest in carpentry. Coincidentally, Mike Rowe, Norm's friend and producer of "Dirty Jobs," had the same idea to attract and train more people in the skilled trades. Mike had gone a step further, and started the "Mikeroweworks Foundation," a charity organization that offered scholarships for trade skills.
Norm and the entire "This Old House" team came up with an initiative entitled "Generation Next", purposed to encourage young people to pursue the construction trades. The team raised money for the project from sponsors, and sold the house that was featured in one season of "This Old House" to raise further funds for the scholarships. All proceeds were channeled to the foundation to allow interested people to pursue the trades, with mentorship from seasoned experts such as Norm and Tom Silva, and pursue professional education and certification without going into debt.
Wealth and Property
Norm's four-decade-long stint on television, projects as a general contractor through his company, writing ventures, and other projects have earned him an estimated net worth of $2.5 million, as of mid-2023. Some of the projects that supplemented his income from television and carpentry include commercials for Footlocker, a role as a voice actor in "Freakazoid," some appearances in kids television shows, and a guest appearance in "Ace of Cakes."
The highlight of his wealth is a few properties that reflect his style of carpentry and love for renovation projects. Ironically, he lives in a new build. He and his wife settled down in retirement in the classic colonial four-bedroom house that Norm constructed in 1994 on a four-acre lot.
Norm's fortune is modest compared to the incomes of current-day show hosts and reality television stars. However, his legacy in the trades industry is priceless. He may have hung up his tools and walked away from active work but his books and the collection of the episodes he appeared in continue to teach anyone who is willing to learn how to build, renovate, or just do routine maintenance around their homes.