Jennifer Gareis is an American actress and beauty queen, known best for her portrayal of the character Donna Logan in "The Bold and The Beautiful", and as Grace Turner in "The Young and The Restless".
While she may be mostly familiar with soap opera audiences, Jennifer is nonetheless an accomplished actress with several film credits, and numerous other television roles, among her impressive repertoire.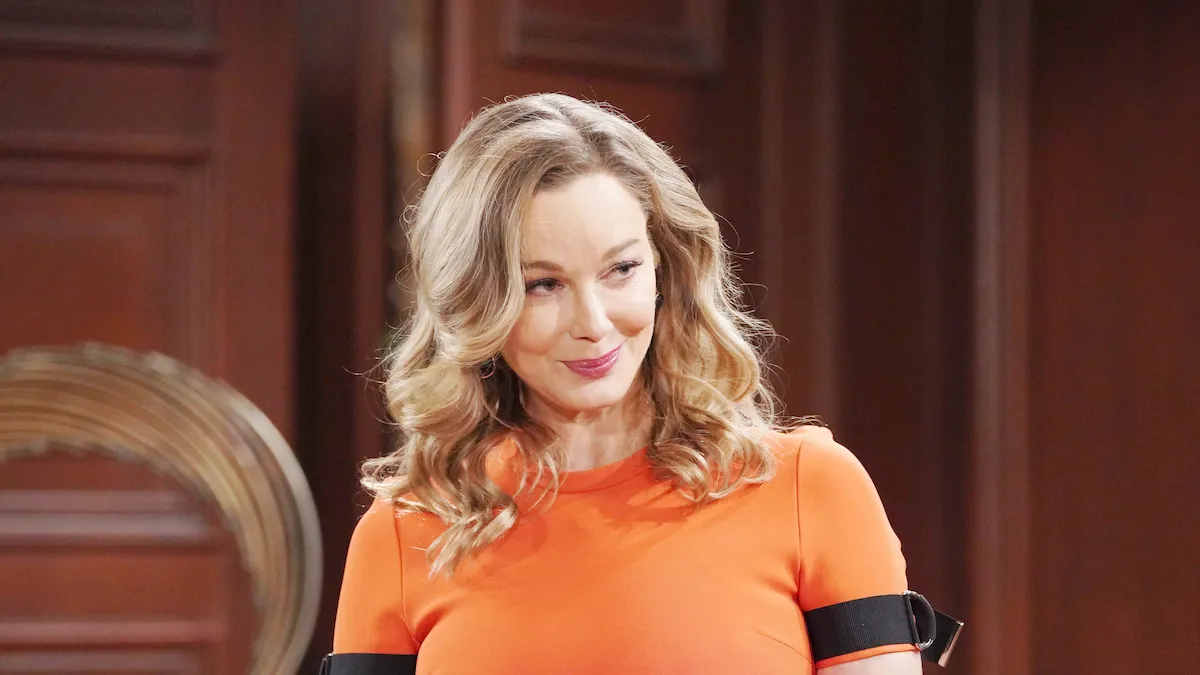 On top of that, few actually know that the 53-year-old actress began her career as a model, and that Jennifer competed in several beauty pageants during her successful years as a beauty queen.
However, today, Donna Logan, as much as Jennifer Garais, has become the obsession of every American housewife, though from recent events it seems apparent that the established actress has turned her attention to new horizons.
With so much interest in Garais and the future of her role on "The Bold and The Beautiful", we're compelled to provide Jennifer's adoring fans and followers some insights into the latest endeavours of the actress. Considering that it appears that Donna might be leaving our screens, it compels us to find out why, and what to expect from Garais in the future.
What To Expect
As we dive into Jennifer's plans for the future, which include a new role in the series "The Home", we take a brief look at Garais' early life and career, before exploring her success as an actress.
Then we'll conclude the discussion by taking a look at the new role Jennifer is set to play in the 2021 comedy production "The Home".
From Beauty Pageants To Soap Drama
Born on 1 August 1970, in Lancaster, Pennsylvania, Jennifer attended J.P McCaskey High School from where she matriculated in 1988. She then continued her educational career at Franklin and Marshall College studying accounting, and graduated with a Bachelor of Science degree in 1993. Following this, Jennifer attended Pepperdine University where she studied Business Administration, and earned Master's degree.
During this time, Garais also actively participated in beauty pageants. Among her list of competitions, Jennifer earned the runner-up position in the 1992 Miss Pennsylvania USA pageant and later competed in New York, where she took the title crown in 1994 – as such, Jennifer qualified for the Miss USA pageant, ultimately ranking in sixth place overall, but was outdone that year by South Carolina contestant, Lu Parker.
In 1997, Jennifer returned to the spotlight after earning the role of Grace Turner in the daytime soap opera "The Young and The Restless", a role she would reprise until 2000, returning in 2001, and staying on until 2004, when she would seemingly leave the set.
She later returned to the role of Grace Turner in 2014, though this had been her last reported appearance in the soap opera. Jennifer, being ambitious, didn't stick to playing only one role during this time, but expanded her interest into films.
Some of her appearances include the 1997 comedy films "Private Parts", "Lucky Town" and "Miss Congeniality" in 2000, as well as "Boat Trip", a 2002 romantic comedy. She also made television appearances in several series, notably in "Diagnosis: Murder" in 2001, and "Veronica Mars" in 2005.
In 2006, Garais was cast as Donna Logan in "The Bold and The Beautiful", which she would reprise for the next several years of her career. The role marked the pinnacle of Jennifer's success, as she's played Donna for seventeen years now, but it seems that she's turned her attention elsewhere.
Other roles she played during this time include in "Escape" (2006), "Panic Button" (2007), "Infernal" (2014), and "Comedy Bang! Bang!" in 2016.
Most of Jennifer's personal life seems to be kept strictly private, though general knowledge about the actress's romantic interest indicates that she's married to Bobby Ghassemieh, with whom she tied the knot on 7 March 2010.
The couple birthed their eldest child, son Gavin Blaze in June 2010, and their second child, a daughter they named Sophia Rose in June 2012. From all recent reports, it is safe to say that the couple is happily married and certainly not experiencing any soap opera drama in real life.
Hopes For Tomorrow
As of 2015, Garais' character in "The Bold and the Beautiful" became less prominent, as it seemed like the writers might remove her character, but Jennifer prevailed and maintained a recurring role. However, it seemed clear that her future with the soap opera might be in jeopardy.
While Jennifer remains a member of the cast, her presence on camera is growing less frequent, and fans have begun suspecting that her character will disappear altogether. This may perhaps hold some changes for "The Bold and The Beautiful"'s story, but fans of the actress can rest assured that they will continue to see more of Garais.
In 2021, Garais shared the news with her fans and followers on social media that she landed a new, prominent role in the comedy series called "The Home", confirming her possible departure from "The Bold and The Beautiful"s set.
Jennifer revealed that the new role she will play, Kathy, is set in a workplace comedy about a nursing home, and will be performed opposite fellow "The Young and The Restless" actress Alice Johnson, who will play the role of Prudence.
While Jennifer hasn't revealed much about the show, it's known that the series went into production in 2021, and that it's roughly based on the real-life experiences of the creator, Darren.
To know more than that, Jennifer's fans can feel free to catch the first episodes of the new series, as all things will eventually be made clear, and perhaps enjoy yet another brilliant performance from Garais.
Conclusion
Having risen from recognition in beauty pageants to eventually star in two of the most popular soap operas, "The Young and The Restless" and "The Bold and The Beautiful", Jennifer has achieved much in her career as an actress.
Now, even better yet, Garais's fans can look forward to seeing her in a role that might not be what one would expect from a soap opera actress, though may nonetheless be of interest, as she takes on the role of Kathy in "The Home".
More than that, with all her fans and adoring followers, we wish Jennifer and her family all the best, and look forward to seeing more of her on television.