Even though car-centered reality shows have been a big thing for most of the last two decades, nowadays online shows are the ones taking the lead in this niche. Whether people prefer crazy car experiments and build, or at-home restorations and fixings, there's something for everyone when it comes to automotive series on the internet.
Going down that line, YouTube has proven to be the perfect platform for creators such as Tyler Hoover to become known for his love for cars. Through his very popular channel Hoovies Garage, Tyler has gained fame not only for his great video content and on-camera charisma but also for his luxurious-looking lifestyle.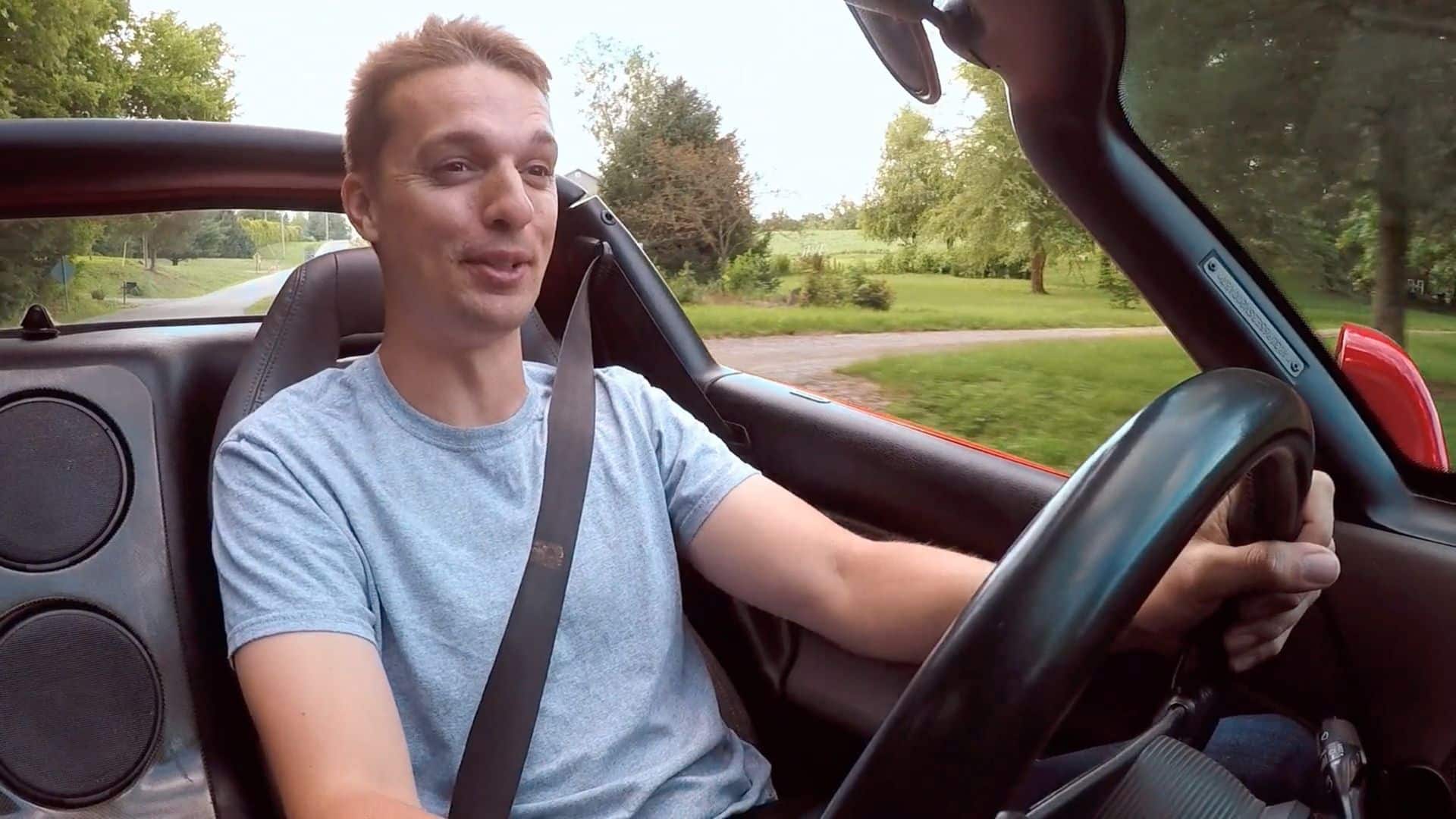 However, is Tyler Hoover as rich as it seems, and what is going on with his life these days? What about his family and future projects? Stay here to get to know it all!
How Rich Is Tyler Hoover?
While creating YouTube content can sometimes become sort of a blessing financially speaking, there's always so much more than meets the eye, especially in the case of Tyler Hoover.
With that being said, online estimations point to Tyler's net worth at $2 million, resulting from his earnings as a YouTuber in Hoovies Garage, sponsorships, his TV show "Car Issues", collaborations with other car-centered channels, writing columns for automotive entertainment platforms and his other businesses.
However, an estimation made by Drive And Review concluded that Tyler's net worth might be less than the rest of the internet thinks, calculating his net worth at $800,000. This alternative estimation considers important factors in Tyler's life which aren't very positive for his financial situation, such as debt, which numerous times he's stated to have.
Added to the fact that Tyler gets scarce or at times non-existent profits from his risky and goofy car deals, then it wouldn't be hard to imagine him not being as well off as many other YouTubers of equal fame are. Nonetheless, Tyler's earnings from his content creation gigs and sponsorships allow him to have quite a luxurious lifestyle, which includes owning a vast car collection, and a 3000sqft home in Arkansas.
Though no one knows Tyler's financial endeavors better than himself, his lifestyle and choices can give us a hint or two about his money situation.
Did He Get Rid Of His Collection?
As seen in many videos from Hoovies Garage, it's not rare for Tyler Hoover to sell and buy cars all the time. However, that didn't stop his fans from becoming increasingly worried about his situation, when in April 2023 he announced the sale of most of his automotive collection, talking about it in a video, the title of which included the phrase 'I begin saying goodbye to Hoovies Garage'.
Though the video only included details about the cars Tyler was selling with the help of famous YouTuber and automotive dealer Doug DeMuro, the unsettling word in the video's title led his fans to think that he might be retiring from YouTube. That wasn't the case though, as Tyler wrote 'not quitting YouTube, but needing a fresh start personally' in a group post on Facebook.
New assumptions didn't wait long to be brought up, many of them pointing out how Tyler was most likely going through a tough time financially due to personal problems. Though Tyler never cleared up those rumors, a Hoovies Garage video released in June 2023 showed that he'd finished selling a considerable part of his car collection, also moving out of the 3,000sqf home in which he used to film most of his videos.
Is Tyler Getting A Divorce?
While online rumors are more often than not proven to be false, everything points out that the changes Tyler Hoover has been going through in recent times are all related to his upcoming divorce from his wife Quynh Anh Hoover.
As it happens, Tyler and Quynh Anh married in 2019 after several years of dating, welcoming their first child not long afterwards. The family lived together in an Arkansas house where Tyler's studio was located, and most of the YouTube magic took place. Quynh Anh and their child often appeared in Tyler's videos to help him with his crazy car deals, or as they partook in family adventures together.
However, the year 2023 saw the couple split up, with Tyler showing himself not wearing his wedding ring in videos from as early as February of that year. It was also noticeable how he mentioned in a video posted close to that time, being able to pick up home decorations by himself. The rumors were finally proved to be right when fans on Reddit found court records with the couple's name, also pointing out that it was Tyler who filed the divorce papers.
It's unclear whether Tyler sold his cars as a divorce settlement, or as a way to make the recent changes in his life easier to deal with, but only time will tell what his next steps in life will be.
Story & YouTube Fame
To understand Tyler Hoover's rise to fame as a YouTuber, it's necessary to know how he had his beginnings in the automotive business as a car salesman in the 2000s. As he said in an interview with VINwiki in 2021, the experience of working in several dealerships made it easier for him to understand how things worked in the industry, and how to convince his customers to purchase cars, but it also let him reflect on how he didn't like how some companies were structured in the business.
After a while, Tyler started his car dealership, but didn't have positive results in the least, spending five years just making enough to keep the business afloat. He closed down that shop and started working for his father at a burger restaurant, until a chance encounter with Jeremy Clarkson from "Top Gear" landed him the opportunity to write for Jalopnik in 2016.
After gaining lots of traction with his writing and making memorable friendships such as Doug DeMuro, Tyler then started writing for AutoTrader, and shared his first videos on YouTube, starting what is nowadays known as Hoovies Garage.
Even though Tyler describes himself as the 'dumbest car YouTuber', the truth is that having 1.5 million subscribers and over 400 million views proves how entertaining and memorable his content is.
Never imagined this would ever happen. Thanks @JeremyClarkson for replying to a tweet after we met @thegrandtour nearly 4 years ago, which launched this crazy adventure. Also @DougDeMuro for letting me ride your coat tails for a few years, and of course all my loyal subscribers! pic.twitter.com/7JcGUM4lzP

— Tyler Hoover (@HooviesGarage) June 11, 2020
Where Is Tyler Hoover Going Now?
Tyler might be going through a lot of changes lately, but he's still moving forward. As seen in an emotional Hoovies Garage video from June 2023, Tyler left his family's old house to move to a hangar condo which he promised to accommodate to keep producing videos for the channel.
Though Tyler describes his current situation as being 'homeless', his new hangar house has enough space to comfortably store the rest of his unsold car collection. He also kept some of his favorite cars, such as his blue 1966 Corvette Nassau and white 1985 Mercedes-Benz 500SL – the latter is a beautiful convertible to which Tyler has an emotional connection, as it used to belong to his grandmother, and was also his first car.
Other than that, the year 2023 has seen Tyler premiering a third season of his MotorTrend show "Car Issues", on top of collaborating with the famous car auctioneer Barrett-Jackson and appearing in the online series "Car Trek" by VINwiki. Tyler has an online shop too, in which he lists his merchandise and other products his most loyal fans might be interested in.
So what will Tyler Hoover do next? We'll need to wait and see, but it's clear that he still has a lot of plans for the future.