Just a simple reminder that article is created and owned only by biographytribune.com. Article cannot be re-published in any other pages or documents. Copyright is protected by DMCA. All found copies will be reported.
Original source: https://biographytribune.com/is-actress-sara-paxton-related-to-bill-paxton-her-wiki-aquamarine-parents-husband-family-house/
Sara Paxton was born on the 25th April 1988, in Woodland Hills, Los Angeles, California USA, and is an actress, probably best recognized for starring in the role of Darcy Fields in the Discovery Kids/the Family channel series "Darcy's Wild Life" (2004-2006), playing the title role in the teen fantasy comedy film "Aquamarine" (2006) and as Mari Collingwood in the horror thriller film "The Last House On The Left" (2009). She is also known as a singer. Concerning her relationship to the late actor Bill Paxton, she was distantly related to him as his seventh cousin.
Early Life and Education
Speaking about her early life, Sara Paxton spent her childhood in Woodland Hills, where she was raised by her father, Steve Paxton, a businessman of British descent who
converted to Judaism
after marrying her mother, Lucia Menchaca Zuckerman, who works as a dentist. Regarding her education, Sara went to El Camino Real High School, and upon matriculation in June of 2006, wanted to enroll in the University of Southern California's film studies program, however, she delayed it due to her budding acting career.
Career Beginnings
Talking about her acting career, Sara became interested in the performing arts at an early age, initially appearing in various television commercials. At the age of eight, she made her debut TV appearance in the series "Small Talk" (1996), after which came her debut film role in the comedy entitled "Liar Liar" (1997), starring alongside Jim Carrey and Justin Cooper. During the same year, she guest-starred as Sara in an episode of the NBC sitcom "NewsRadio", which was followed by her portrayals of young Karen in Charlie Peters' romantic comedy film "Music From Another Room", and Angie in the sci-fi action drama film "Soldier" next to Kurt Russell, both in 1998. By the end of the decade, she had guest-starred in such TV series as "Working", "Passions" and "Action", among others. Moreover, she featured as Hillary in the fantasy western film "Durango Kids" in 1999, and provided her voice to various characters in the Nickelodeon animated series "SpongeBob SquarePants" between 1999 and 2017. All of these appearances marked the strong establishment of her net worth.

The early 2000s
After gaining experience, Sara started o receive more serious offers, landing the role of Tracy Richburg in the Disney Channel comedy-drama film "Hounded" (2001), and guest-starring as Jody Bradley in an episode of the CBS TV crime drama series "CSI: Crime Scene Investigation" (2002), for which she won the 2003 Young Artist Award in the Best Performance in a TV Drama Series – Guest Starring Young Actress category. During the same year, she was chosen to portray Sarah Tobin in The WB's sitcom "Greetings From Tucson", however, the series was cancelled after its first season, so she pursued other acting projects, and landed the role of Ashley in the short 3-D film "Haunted Lighthouse" (2003). She also guest-starred as Lana in an episode of the CBS police procedural drama series "CSI: Miami" (2003), earning a Young Artist Award nomination, and as Melanie in an episode of the NBC sitcom "Will & Grace" (2004).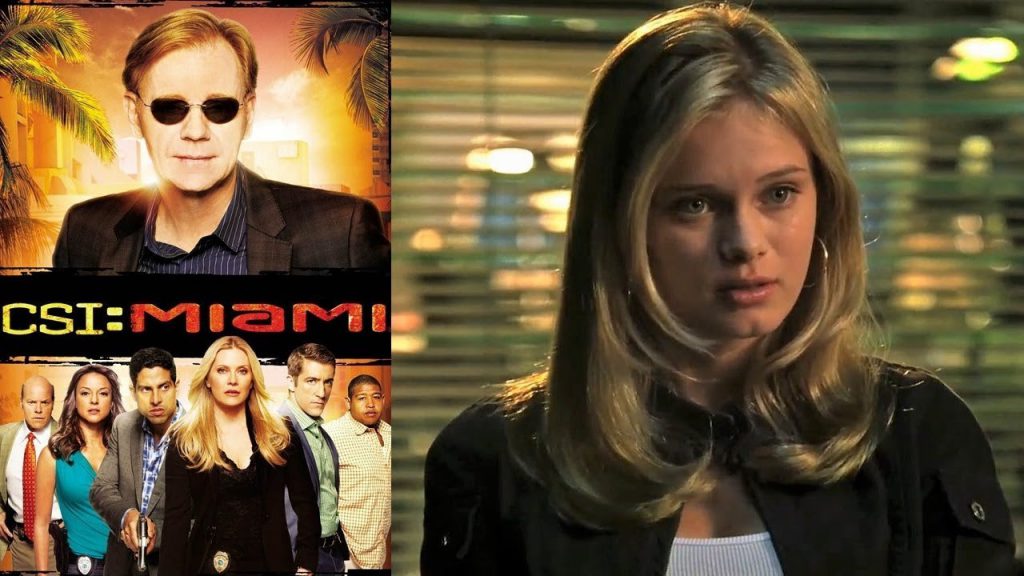 Rise to Prominence
In 2004, Sara appeared in her first major role as Staci in the romantic comedy film "Sleepover", after which she played Sarah Borden in The WB's drama series "Summerland", and portrayed Amanda Pope in the TV film "Mr. Ed". During the same year, she came to prominence when she was selected to join the cast as Darcy Fields, in the Discovery Kids/the Family channel series "Darcy's Wild Life", which lasted until 2006 and earned her an Emmy nomination in the Outstanding Performer in a Children's Series category, helping to add a considerable amount to her net worth. Thereafter, Sara won the title role in the teen fantasy comedy film "Aquamarine", co-starring Emma Roberts and JoJo, and appeared as Marnie Piper/Spendora Agatha Cromwell in the Disney Channel film entitled "Return To Halloweentown", both in 2006.
The late 2000s
Sara's next major roles came in 2007, when she landed the role of Jessie Brenner in the Lifetime film "The Party Never Stops: Diary Of A Binge Drinker", and played Rachel in the comedy "Sydney White" alongside Matt Long and Amanda Bynes.
Before the end of the decade, she was also cast as Jill Johnson in the parody on superhero films entitled "Superhero Movie" (2008), portrayed Mari Collingwood in the horror thriller film "The Last House On The Left" (2009), and featured in the main role of Raina Marrinelli in The CW teen drama series "The Beautiful Life: TBL" next to Mischa Barton, all of which increased her wealth as well as her popularity.
The 2010s
In 2011, Sara was quite busy as she filmed the mystery horror "The Innkeepers" playing Claire, the horror film "Shark Night 3D" portraying Sara, and the sci-fi mystery "Enter Nowhere", featuring as Jody. Afterwards, she appeared in the roles of Susan Wright in the Lifetime crime-drama "Blue Eyed Butcher", and Rachel in the horror "Static", both in 2012. During the following year, Sara played Katie in the thriller "Liars All", portrayed Violet in the comedy-drama "Cheap Thrills" and was cast as Kara in the romantic comedy "Love & Air Sex", all of which contributed significantly to her wealth. Her next major role was as Peyton in the 2014 thriller "Boys Of Abu Ghraib", which was followed by her portrayal of Grace in the romantic comedy "All Relative" in the same year.
Recent Projects
To speak further about her career, Sara continued to line up successes by starring in the role of Sarah Ann in the drama film entitled "Happily Ever After", playing Lina Hunter in the romantic comedy "Sundown", after which she featured as Alicia Barnes in the TNT detective anthology drama series "Murder In The First", all in 2016. In 2017, Sara guest-starred in such TV series as "This Is Us", "Twin Peaks" and "Wrecked", after which she landed the role of Donna Rice in the biographical film "The Front Runner" in 2018, so her net worth is certainly still rising.
New @MurderFirstTNT tomorrow night!! I'll be live tweeting!! pic.twitter.com/5EtYaZqJWi

— Sara Paxton (@Sara_Paxton) July 17, 2016
Music Career
Apart from her acting career, Sara is also known as a singer, who was signed to Epic Records. In 2007 out came her debut studio album entitled "The Ups And Downs", with the hit single "Here We Go Again". In 2012, she released the song "Kiss Me Like You Mean It" via SoundCloud, however, she is currently inactive in that field, but we hope that situation will soon change.
Sara Paxton Net Worth
Her career started in 1996, and since then she has been an active member of the entertainment industry, not only as a professional actress, but also as a singer. So, if you ever wondered how rich Sara Paxton is, it has been estimated by authoritative sources that the total size of her net worth is over $3 million, accumulated through her successful career over more than 20 years.
https://www.facebook.com/112874692138040/photos/a.128519737240202/128522053906637/?type=3&theater
Personal Details and Social Media Presence
Regarding her personal life, Sara Paxton was in a relationship with actor, producer and singer Lucas Grabeel from 2006 to 2009, and then dated model and actor Nico Tortorella between 2009 and 2012. It is believed that she is currently single, and so far hasn't married.
@tylershields The Dirty Side of Glamour. pic.twitter.com/WnhmfgAvcq

— Sara Paxton (@Sara_Paxton) November 7, 2013
Sara is known as a vegetarian, and spends her spare time playing video games and posting various contents across her official social media accounts, including on Instagram and Twitter. She also enjoys reading books, being a huge fan of the "Harry Potter" book series.
Appearance and Vital Statistics
Speaking about her appearance, Sara is apparently a young and beautiful woman, with blonde wavy hair and green colored eyes. She has a great body shape with a height of 5ft 7ins (1.70m) and weight that is reputed to be around 117lbs (53kgs), while her vital statistics are 34-24-35.