Ethan Embry is an American actor best known for his roles in movies such as "Empire Records," "Can't Hardly Wait," "The Devil's Candy," and "Blindspotting." He was better known as a television actor from the 2000s onwards, primarily through roles in "FreakyLinks," "L.A. Dragnet," "Brotherhood," and "Grace and Frankie." Ethan remarried in June 2015.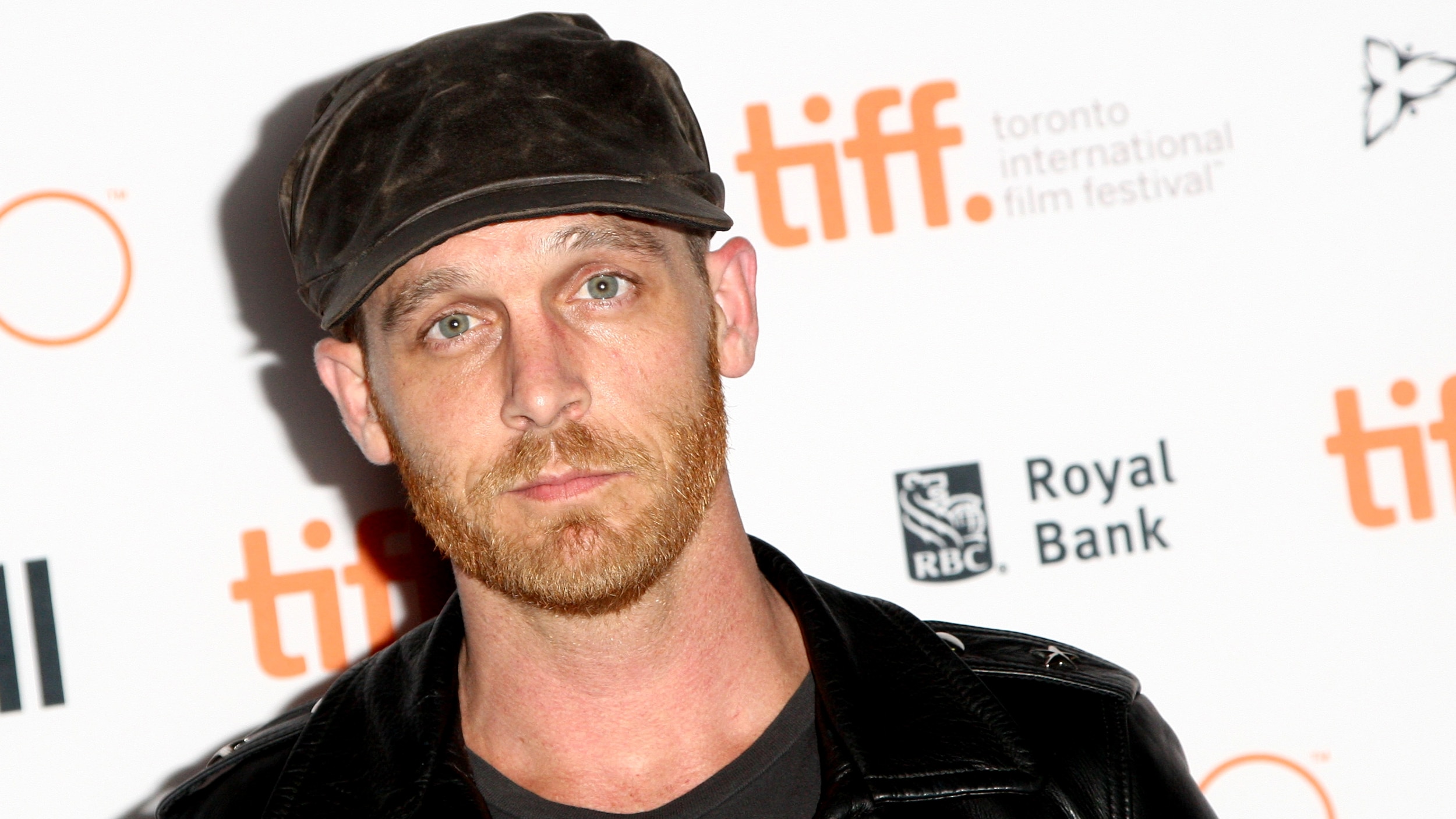 Early life
Ethan Philian Randall was born on 13 June 1978, in Huntington Beach, California, USA, and was raised in and around Los Angeles, California. He's of English descent with traces of Irish and German ancestry. He revealed to TheWrap that he grew up in a religious environment because his parents, Charles "Chuck" and Karen Randall, were devout Southern Baptists. He cited one example: he grew up believing the full name of the AC/DC band was 'Anti-Christ, Death Child.'
Ethan trained in gymnastics from a young age and finished sixth in a California gymnastics tournament at 10. Although he didn't have a chance to show off his skill in movies, viewers can see him doing a backflip in the background of a scene in "Can't Hardly Wait."
Ethan has an older brother, Aaron Embry, born on 10 November 1975 in Bellflower, California. He's a Los Angeles-based musician, composer, keyboardist and pianist, who's been married to Nikki since 1999. Ethan's younger sister, Kessia Kordelle Randall, born on 28 April 1982 in Huntington Beach, and is a photographer. She had minor roles in Ethan's movies "Empire Records" and "A Far Off Place" and a prominent role in "Dancer, Texas Pop, 81" under her artist name Kessia Embry; she was previously a ballet dancer.
Early education
Ethan's father worked as a dental technician, while his mother home-schooled him. The primary trigger was the alleged recommendation for him to take Ritalin during his first day of class in kindergarten – Ritalin or Concerta is a drug that stimulates the central nervous system, and doctors prescribe it to people with attention deficit hyperactivity disorder (ADHD).
Ethan loved the experience, considered the move set his schooling, and was sure he would never have been an actor or traveled across the US without home-schooling. What reinforced his belief was attending a day in public school; he disliked it because everyone wanted to look and act the same. Ethan said that it supported his desire to be an outsider, and that he saw remaining out as good. Regardless, Ethan pondered what he would do if he returned to school – pursue a career as a talent agent or producer, and get a law degree.
Ethan met fellow actor Ed O'Neill on the set of his second movie, the 1991 "Dutch." Ethan was 13, and Ed was 45, so the young actor considered him a father who taught him everything. Ed was Ethan's detective partner in "L.A. Dragnet" in 2003, and Ethan spoke about Ed in an episode of the "Biography" documentary series dedicated to the actor in 2010.
Career
Ethan debuted in acting at 12 under his stage name, Ethan Randall. However, he started working at 10 and appeared in about 100 radio and TV commercials in three years. Ethan's first role, in three episodes of "Drug Wars: The Camarena Story," was uncredited. Despite that, he appeared in three films, "Defending Your Life," "Dutch," and "All I Want for Christmas," and the "Bad Attitudes" TV movie within a year. He then produced and partially directed the short film, "A Dog and His Boy," and spent 1993 playing Harry Winslow in the "A Far Off Place" movie and Randy in the "Harts of the West" TV series.
Ethan had a notable role as Mark in the 1995 comedy-drama "Empire Records," his last as Ethan Randall, thereafter deciding to be credited as Ethan Embry, which brought him luck with roles, and propelled his new name in the industry. Embry was the last name of his grandfather.
Ethan played Preston Meyers, part of the main cast in the 1998 teen romantic comedy, "Can't Hardly Wait," and Sebastian in four of the 10 filmed episodes of the "Work with Me" CBS sitcom, establishing his reputation. Few people know that Ethan initially got the role of William Lichter in "Can't Hardly Wait", but turned it down, confidently telling the producers that he wanted to 'be the guy who gets the girl.' They believed in him, and the part eventually went to Charlie Korsmo. Ethan also ventured into voice acting with roles in "Hercules" in 1998 and "The Wild Thornberrys," "Batman Beyond," and "Rocket Power," all in 1999.
Roles in the 2000s
Ethan as Bert joined Jerry Stiller in the 2000 mockumentary "The Independent", and was a series regular as Derek/Adam Barnes in "FreakyLinks" in 2000 and 2001. He also appeared in movies such as "Harold & Kumar Go to White Castle" as Billy Carver, "Sweet Home Alabama" as Bobby Ray Bailey, "Standing Still," as Donovan, and "Eagle Eye" as Agent Toby Grant around that time.
Ethan briefly appeared in "The Twilight Zone" as Zack Walker in 2002 before becoming the series regular in "L.A. Dragnet" as Detective Frank Smith. Using that reputation, he played a state trooper and lead investigator, Declan "Decko" Griggs, from 2006 to 2008 in "Brotherhood," a crime-drama TV series about the Italian and Irish mobs or mafia organization and their connections to Rhode Island State politics. Ethan got in trouble in 2007 when a model named Angelina Roudeva accused him of tossing her from his motorbike on a ride from Club Nationale in 2005. TMZ reported in March 2008 that they settled for a six-figure compensation.
Recent roles
Television roles marked Ethan's career in the 2010s and early 2020s. He first landed a recurring role as Greg Mandell between "Once Upon a Time" seasons two and three in 2013. Ethan had a public matter in June 2014 when two men robbed him and a female friend at gunpoint in the driveway of his home. According to Hollywood.com, they recognized him, stole his wallet and watch, then fled in their SUV. Ethan rushed inside, got his firearm, and shot at the departing vehicle.
Ethan became a series regular in "Grace and Frankie" as Coyote Bergstein between 2015 and 2022. He played the real Pete, whose identity was stolen by the protagonist of the Amazon Prime Video original series "Sneaky Pete" between 2015 and 2019. Some fans might remember him as Carter in the premiere of the sixth season of "The Walking Dead" in October 2015. Sadly, he couldn't develop his character. According to TVLine, the producers showed the potential of Carter becoming a long-term confidante of one of the main characters, Rick. However, they killed him in the same episode to shock audiences and remind them how ruthless surviving in the zombie-filled world is.
Ethan played a lead in "The Reunion" film in 2011, and had a supporting role in "The Guest" in 2014. Although he starred in one horror film, "Late Phases" in 2014, his role in "The Devil's Candy" in 2017 attracted more attention. Ethan told TheWrap that he was excited to play Jesse Hellman after reading the script, saying that the script terrified him and that he sought to explore Jesse's connection to the devil due to his religious background. On that note, he stated that "The Exorcist" movie didn't frighten him, but that "The Omen" did. Ethan afterwards joined Ryan Gosling in the 2018 movie "First Man", playing Pete Conrad. Four years later, he appeared as Knuckles in "Last Seen Alive," which became the most-watched Netflix film in the US upon release.
Drug use
Ethan revealed in 2017 via Twitter that he had once been addicted to prescription painkillers and black tar heroin for two years, but had remained sober since 2011. He responded to Attorney General Jeff Sessions, who wanted severe criminal penalties for drug offenders, Ethan saying that it was a health crisis, not a criminal one, and that harsher punishments encouraged addicts to hide their dependence until it was too late for help.
That wasn't surprising to everyone. Ethan admitted to Hollywood Reporter in June 2013 that he 'was the world's biggest stoner while filming "Can't Hardly Wait."' He said that he doesn't remember most of the quotes or doing a backflip, and that his co-star Jennifer Love Hewitt had to give him 50 breath mints before one scene. He added that the movie had an R-rated script, which might have influenced his lack of restraint.
Wife, actress Sunny Mabrey
Ethan Embry married model and actress Sunny Mabrey on 17 July 2005, but divorced her on 25 July 2012. According to ENews, they cited 'irreconcilable differences' as the reason, but rekindled the flame in 2013. Ethan commented that 'the two and a half years without one another was far more difficult than their struggles while married.' He also joked about Sunny using the alimony money to take him to dinner. The couple became engaged in February 2015, and Ethan happily revealed, 'I finally put the ring back where it belongs! I am very happy and so grateful we found our way back to each other.'
Sunny showed the new-old diamond engagement ring at the Make-Up and Hairstylists' Guild Awards event and told the press that 'she couldn't bear to part with it.' They remarried in June 2015, shortly after Ethan admitted that 'Beyoncé was right" via Twitter, hinting at her song "Single Ladies (Put a Ring on It)."
Previous marriage, actress Amelinda Smith
Ethan had married actress Amelinda Smith on 14 November 1998. They welcomed their son, Cogeian Sky Embry, on 10 December 1999. They based his name on the Latin word cogeo, meaning 'to think over.' Interestingly, Amelinda gave birth to Cogeian shortly after Ethan learned that his CBS sitcom, "Work with Me," would be canceled after four episodes due to poor ratings. However, he did not want to star in the show initially. Amelinda auditioned for the role of Stacy, which went to Emily Rutherford. Ethan read the script his wife received, liked it, auditioned, and scored the role of Sebastian. Ethan and Amelinda divorced in 2002, and he allegedly dated actress Katharine Towne in 2002 and 2003.
Favorite things, hobbies
Ethan plays the guitar with his right hand even though he writes with his left.
He has several tattoosthat are always hidden by his clothing. Ethan got his first tattoo at 15, a Chinese character on his wrist, and had a few that 'look like they were made of cigarette ash and toothpaste.' in or shortly after 1995. He has a massive American Traditional-style chest piece, an enormous cross on his right side, stretching from his armpits to his pelvic area, and a few on the ribs on his left side.
He plays with the band Southern Comfort Colonic, known for playing a mix of the hardcore speed metal and punk genres.
He is an animal lover, and had five cats and eight dogs by 1998.
Ethan used his gymnastics experience to perform stunts early in his career, and starring in Ridley Scott-directed "White Squall" allowed him to do the most.
In "That Thing You Do!" the same year, he played an unnamed character, but privately named him Tobias to get into his head better.
He tends to drastically change his appearance, including shaving his head between movies, because he's tired of looking at the same image in the mirror for months.
Ethan also clarified that he's an ordinary person who gets typecast as 'a rodent-type character, hyper like a chipmunk and skittish.'
He thought that the first movie in the original trilogy, "The Matrix" from 1999, was genius. However, he disliked the dancing in the second, "The Matrix Reloaded" from 2003, and refused to watch the third, "The Matrix Revolutions."
Ethan voted for Bernie Sandersduring the 2016 US presidential election primaries, and mocked Donald Trump.
Ethan is also a proponent of anti-bullying campaigns, and promotes diversity and freedom of sexual orientation. In 2017, Ethan visited the fence where Matthew Shepard, a student at the University of Wyoming, died on 12 October 1998 after two suspects allegedly murdered him for being gay.
He enjoys watching the sunset.
Ethan has a favorite t-shirtwith 'Giants Suck' printed on the chest, a dig at New York Giants, an National Football League (NFL) team.
He plans to ride his skateboard until he dies, and jokingly said in 2017 that he wants his ashes scatteredat the David Gage String Instruments store in New York City.
Physical characteristics
Ethan Embry has light brown hair, piercing blue eyes, and a balding hairline. He is 5ft 10ins (1.78m) tall, weighs about 172lbs (78kgs), and has an athletic physique.
Net worth
Ethan Embry's net worth is estimated at $3 million, according to CelebrityNetWorth.com. Ethan owns at least one home, in Studio City, which he purchased in 1998.