Who is Heida Reed?
Heida is an Icelandic-British actress, probably best known for her role as Elizabeth Chynoweth in the popular TV series "Poldark", and as Naja in the film "Against the Ice" (2022), in addition to many other notable roles that she's had so far in her career.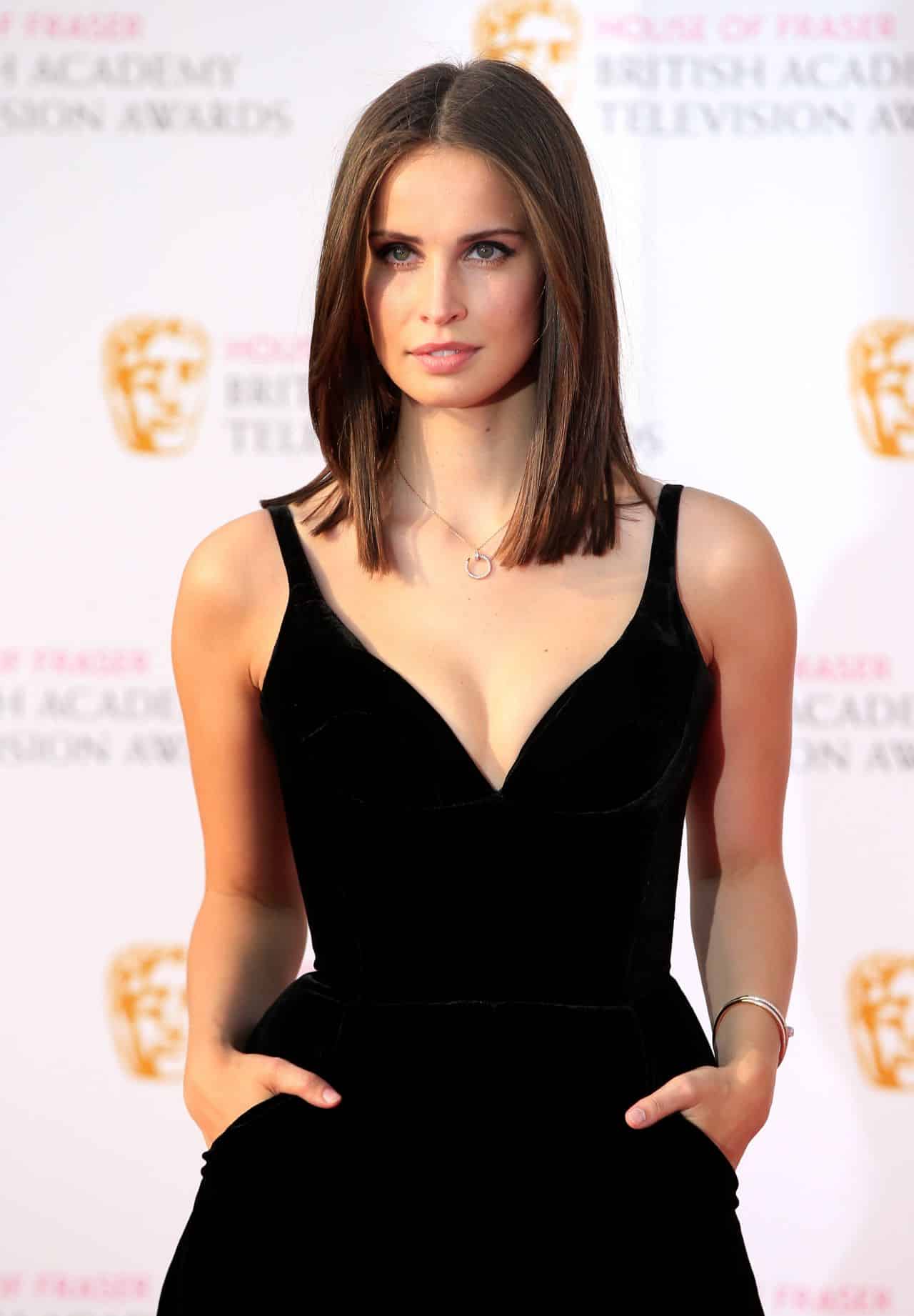 Heida Reed Wiki: Age, Childhood, and Education
Heiða Rún Sigurðardóttir was born on 22 May 1988, in Reykjavik, Iceland, the daughter of a dental hygienist mother and a music school teacher father, and has two siblings. Heida grew up in Breiðholt, Reykjavík, and attended Ölduselsskóli.
At 18, Heida Reed embarked on a modeling journey in India, after being discovered by an Icelandic agency. For two years, she graced the Indian fashion scene. Then, at 19/20, she found her path in London, where she honed her acting skills at Drama Centre London, earning her degree in 2010.
Career Beginnings
In 2009, Heida Reed made her debut in the acting world with a role in an Edinburgh Fringe production of Camus's "Cross Purpose". Her performance received praise from the Edinburgh Guide, which described it as "expertly acted and finely paced".
In 2010, Heida Reed marked her on-screen debut with the short film "Dance Like Someone's Watching", in which she portrayed Gabriella, and continuing her career, in 2011, Heida Reed appeared in "One Day", alongside stars Anne Hathaway and Jim Sturgess. The film follows the lives of Emma and Dexter, who meet on July 15th for two decades, exploring their evolving relationship and personal journeys.
Reed transitioned to television with a brief stint in "DCI Banks", portraying Carmen in two episodes of the series in 2012. Reed had a role in the 2012 movie 'True Bloodthirst,' a sci-fi thriller set in a future in which synthetic blood enables co-existence between humans and vampires. Directed by Todor Chapkanov, the film also featured stars Andrew Lee Potts and Claudia Bassols.
In 2013, Heida Reed secured her first major role, as Adèle Gauthier in the TV series "Jo". The show featured Jean Reno in the titular role of Jo St-Clair, a Parisian detective, and Heida Reed's character, Adèle Gauthier, played a significant part in the investigative team. The series delved into solving complex crimes against the backdrop of Paris.
Reed was part of the cast of the TV mini-series "Hraunið" which began in 2014. This Icelandic drama-mystery series revolves around unusual incidents and unexplained deaths, all intertwined with a contentious hydroelectric project. Heida Reed starred alongside Atli Rafn Sigurðsson and Björn Hlynur Haraldsson in this gripping series.
Rise to Stardom
In 2015, Heida Reed rose to stardom with the lead role of Elizabeth Poldark in the TV series "Poldark". Heida starred in this historical drama, spanning seasons one to four with 35 episodes, next to Aidan Turner as Ross Poldark. The show's success was notable, and Heida Reed's portrayal of Elizabeth received acclaim. Her chemistry with Aidan Turner and the dramatic storyline contributed to the series' popularity.
Continued Success and Other Projects
Heida Reed made guest appearances in two notable TV series. In 2015, she appeared in "Toast of London", a series that ran from 2012 to 2020, featuring Matt Berry as the eccentric middle-aged actor Steven Toast – the show revolves around Toast's off-stage antics more than his performances.
In 2016, Heida Reed was part of an episode of "Death in Paradise", a series that began in 2011. The show follows various English and Irish detectives investigating complex murders on the Caribbean island of Saint-Marie.
From 2017 to 2021, Heida Reed portrayed the main role of Stella Blómkvist in the TV series "Stella Blómkvist". The show revolves around Stella, a sharp-witted, quick-talking lawyer who takes on challenging cases, often involving high-profile clients and political intrigue. Her character is known for her fearless approach to solving legal mysteries.
Based on the books by an anonymous author (rumored to be a former Icelandic government employee) who goes by the pseudonym Stella Blómkvist, the series follows Stella (Heida Reed), a defense attorney whose seemingly simple cases tend to always take a turn for the worse. pic.twitter.com/5KrW2Fodi4

— berry (@sckberry) April 15, 2020
Reed also lent her voice to the podcast series "Dan Dare", which ran from 2018 to 2020, in which she portrayed Professor Peabody. The series features the adventures of the titular character, Dan Dare, a British science fiction hero. Professor Peabody is a key character in the series, known for her intelligence and resourcefulness.
Reed has played the main role of Special Agent Jamie Kellett in the TV series "FBI: International" since 2021. The show features elite agents from the FBI's International Division as they travel the world on missions to protect Americans in various locations.
Heida Reed's character is an integral part of the team tasked with safeguarding American citizens abroad. With Luke Kleintank, Carter Redwood, Eva-Jane Willis and Vinessa Vidotto among the main cast, the series delves into international espionage and security matters.
Recent Work
In 2022, Heida Reed was part of the cast of the film "Against the Ice", a true story of friendship, love, and the incredible power of companionship. She starred alongside Nikolaj Coster-Waldau and Joe Cole in this gripping tale set in 1909, which revolves around two explorers who are left stranded during a Danish expedition in ice-covered Greenland.
Reed next appeared in the film "Blank". Written by Stephen Herman and directed by Natalie Kennedy, this movie follows the story of a desperate writer who enrolls in a fully A.I. operated retreat to overcome her writer's block. However, when an unexpected software glitch occurs, she finds herself trapped inside her unit with an unstable Android, and no way to communicate with the outside world.
Moreover, Heida Reed starred in "Summerlight… and Then Comes the Night". Directed and written by Elfar Adalsteins, this film is based on the eponymous book by celebrated Icelandic author Jon Kalman Stefansson. The story unfolds in a village filled with tales of its inhabitants. It delves into the lives of various characters, including a manager who leaves his career for astronomy and old books, a boy who carves moorland birds, and a passionate affair that intertwines with the transformation of a rock.
Net Worth
According to authoritative sources, Heida Reed's net worth is estimated at $8 million, as of mid-2023.
Personal Life, Married, Husband, Children
Heida Reed has been in a romantic relationship with producer Sam Ritzenberg for quite some time and they've even been engaged since 2017. However, there are no reports of them going forward with their relationship and exchanging vows.
Appearance and Body Measurements
Heida Reed has brown hair and brown eyes. She stands at a height of 5ft 7ins (1.7m), weighs approximately 125lbs (56kgs), with vital statistics of 31-24-33, bra size 36A.