• Mikey Teutul is a reality TV star from American Chopper: The Series (2003-2012) and its spin-off American Chopper: Senior vs. Junior (2010-2012).
• He is the son of Paul Teutul Sr. and brother of Paul Teutul Jr., working with them at their family business Orange County Choppers.
• Mikey has a net worth of $2 million from his work in the family business and his own painting sales.
• He has struggled with alcohol in the past but managed to sober up and return to the show.
• He is active on social media, particularly Twitter, with over 80,000 followers.
 
Who is Mikey Teutul?
Born Michael Joseph Teutul on the 26th November 1978, in Orange County, New York USA, he is a reality TV star, best known to the world for appearing in the reality series "American Chopper: The Series" (2003-2012), and in its spin-off – "American Chopper: Senior vs. Junior" (2010-2012).
Early Life and Education
Mikey is one of four children born to Paul Teutul Sr. and his first wife Paula. His father is one of the most successful manufacturers of custom built motorcycles; back in 1999, he started his own company, Orange County Choppers, along with Mickey's elder brother Paul Teutul Jr. who was also a part of the "American Chopper: The Series" show. Unfortunately, there isn't any information about Mikey's education, though with the family business on the rise, he didn't really have to go to school. Michael joined the family business his father, older brothers Paul and Daniel at Orange County Choppers.
Career Beginnings
At just 14, Mikey started learning about the business, but instead of building bikes, he was more focused on work as a general manager. He served as an assistant general manager, often providing comic comments and bringing fun and joy with his quirky character. He would also sometime partake in bike assembling, and has also built his own bike.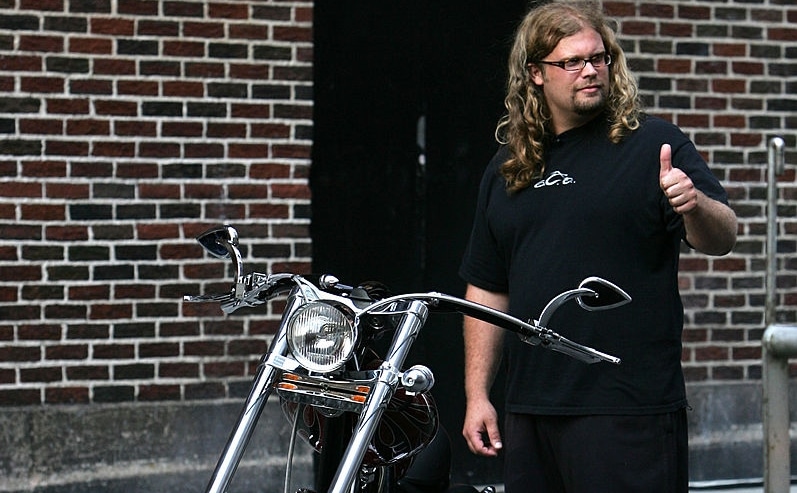 Rise to Prominence
As the family business grew, they were selected by the Discovery Channel for the reality series "American Chopper". Although the main characters were his father and older brother, Michael featured often in the series, gaining massive popularity, and soon became a star with his funny comments, and the public just loved him. He featured in 55 episodes of the award-winning series, before its cancellation in 2012.
Paul Sr. vs. Paul Jr. Feud
From the start of the show, Paul Sr. and Paul Jr. had what were only disagreements. However, as the show progressed, their feud became more series, and Mikey, caught in between, tried to make peace between the two, but failed utterly and as a result both Paul Jr. and Michael left OCC.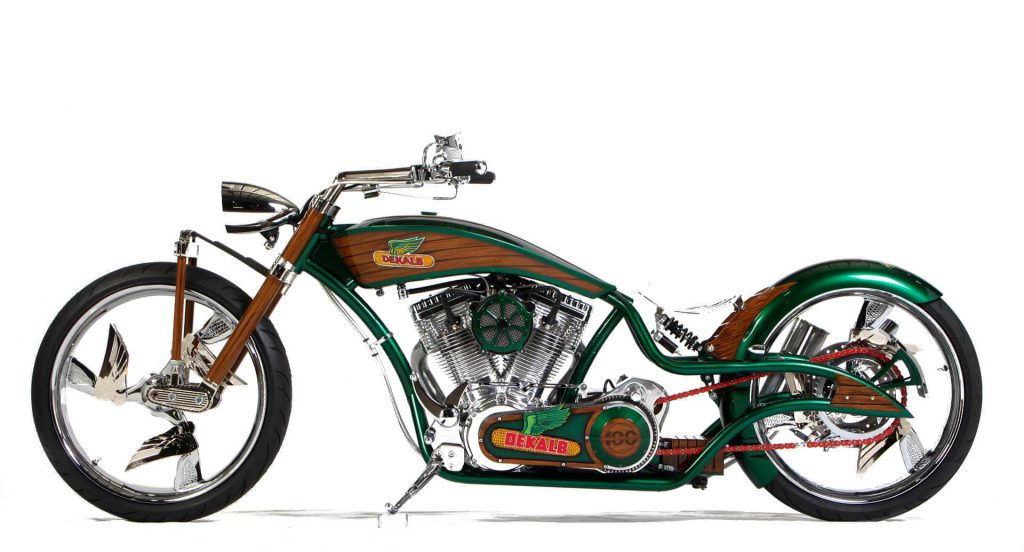 Formation of Paul Jr. Designs
After the two brothers left their father and his company, Paul Jr. started his own brand. With the help of Mikey, they again became part of the Discovery Channel series, this time entitled "American Chopper: Senior Vs. Junior", which lasted from 2010 to 2012. This also raised Michael's popularity, but their successful work increased Michael's net worth significantly.

Life After American Chopper
Mikey decided to leave American Chopper in 2012, and since then has been focused on his career as a painter. He has opened up his own "Wolfgang Gallery", located in Montgomery, New York. He has already exhibited a few of his creations, and has continued to paint until the present day. Furthermore, Mikey tried to launch his own brand of pasta sauces under the FarQueue Products, LLC, so far without notable success.
Do You Know How Rich Michael Teutul is?
His career started when he was only 14 years old, and with a business already at a high level, it was rather easy for Michael to secure himself financially. With a couple of ups and downs along the way, Mikey's net worth is currently estimated at $2 million. Aside from work with his father and later his older brother, he has also sold his own paintings, which contribute to this fair amount.
Life Behind the Scenes
Met "Harley" at the Blue Ridge Bike Fest today. High profile stuff, and he has his own Facebook page. pic.twitter.com/GSljnj4KYv

— Mikey Teutul (@MikeyTeutulWG) April 13, 2013
Alcohol Problems
Back in 2009, Mikey checked himself into a rehabilitation clinic as he started having serious problems with alcohol. This wasn't the first case in the family, as his father also had the same problem, but Mikey managed to sober up after rigorous treatment and return to the show.
When not working, Mikey enjoys skeet shooting and other outdoor activities. But when it comes to his love life, Mikey has managed to keep any information that counts hidden from the media. There aren't even any rumours circulating, so he is presumed to still be single.
Social Media Presence
His online presence has increased over the years, primarily through his Twitter activity. On his account, Michael has over 80,000 followers and has posted various items, from work to fun and games and other interesting things, like this one:
Watch this fish frenzy @DaveMercer @OCChoppers @paulteutulsr pic.twitter.com/s9J7GSv4c6

— Nick Mariconi (@nickmariconiocc) May 1, 2016
If you are not already a follower, well, this is your chance.