• Val Warner is a 45-year-old African-American anchor, reporter, entrepreneur and actress
• Attended University of California, San Diego, graduating in 1996
• Co-host of ABC 7's "Windy City LIVE" since 2011
• Has two children with ex-husband and is currently engaged to Jeff Cartwright
• Owns online store and has a social media presence with over 30,000 followers on Facebook, 15,000 on Twitter and almost 50,000 on Instagram
 
Who is Val Warner?
Born Valerie Warner under the sign of Pisces on the 11th of March 1974, in Los Angeles, California USA, Val Warner is a 45-year-old African-American anchor, reporter, entrepreneur and actress. She is perhaps best known to the world for her significant presence on the TV screen as the co-host of ABC 7's "Windy City LIVE". She has also had a number of other successes over the course of her sometimes lucrative reporting career since 1994.
Early Life and Education: Growing up in Los Angeles
Val was raised in her birthplace by her father of unknown name and profession, and her mother Diane Jackson, author of the book series entitled "Thelma". She has a sister of an unknown age named Rae Bell. When it comes to her earliest interests, there is very little information across the authoritative media sources, though she always seemed to be inclined towards mass communication-related jobs. As for her education, she attended a local high school in her birthplace, from where she matriculated in 1992. She then furthered her education by enrolling in the University of California at San Diego, from where she graduated with a Bachelor of Arts degree in 1996.
Career: A Working Student
Val's first professional experience took place when she began working behind the scenes at KGTV in 1994, where she spent the last three years of her college education, in the meantime getting practice and perfecting her craft. Following her college graduation, she worked for a year as a fill-in anchor and reporter at KBIM in Roswell, and KRQE in Albuquerque, New Mexico. A year later, she began anchoring and reporting for the morning newscast at KSNT-TV in Topeka, Kansas, where she remained until 2000. At that point, she transferred to WEYI-TV in Flint, Michigan, and served as a reporter and primary evening anchor for five years, until 2005. In the said year, she moved to Chicago, Illinois, where she started co-anchoring and reporting on traffic in WGN-TV's "Morning News". She kept this position from July 2005 until 2011. While there, she also anchored the 5 a.m. newscast, and covered various popular topics, such as politics and finance. She also conducted interviews with celebrities, and co-hosted the "Mommy Test" segment of the "Morning Show" for a time. Additionally, she was in charge of interviewing the participants of the "Teacher of the Month" program from WGN's "News at Nine".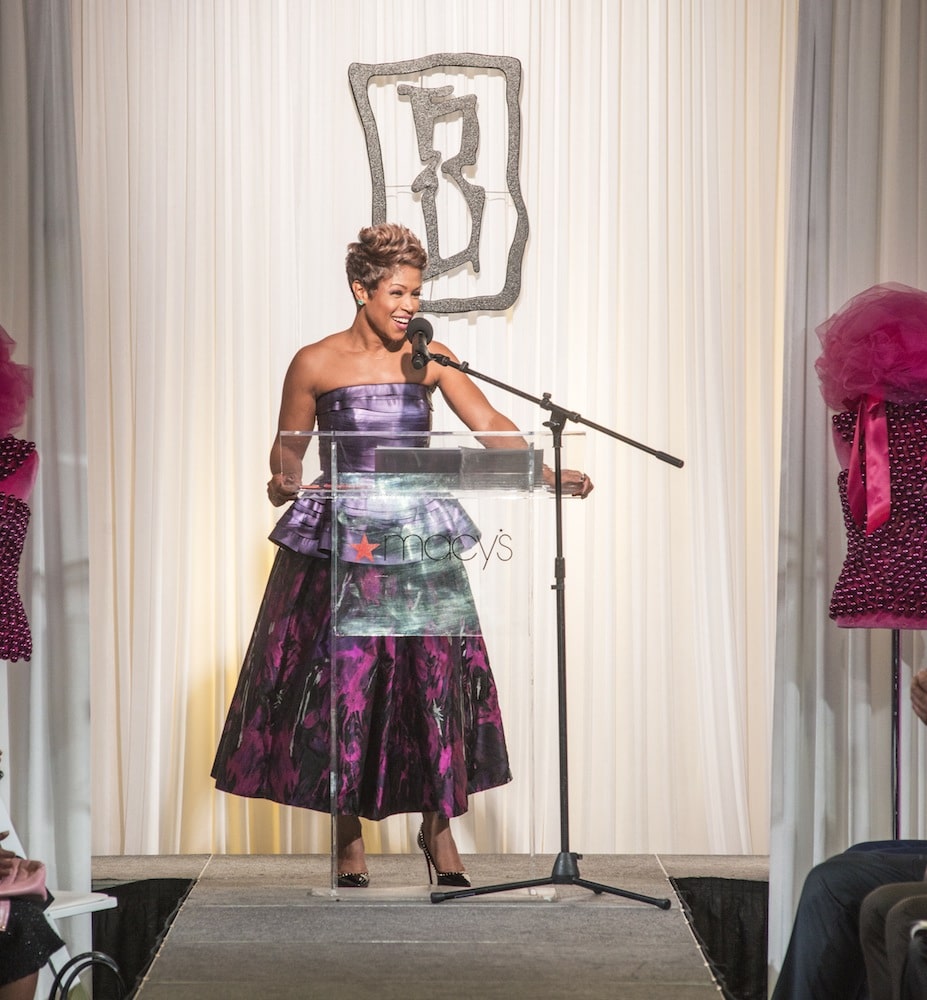 Arrival at ABC 7
After more than five years at WGN-TV, Val became a Chicago-based reporter and anchor for ABC 7. Her job change came about due to her successful audition for the co-hosting position of ABC 7's new morning talk and entertainment show entitled "Windy City LIVE". Along with Ryan Chiaverini, Val now co-hosts the said show on ABC 7 every weekday at 1 p.m., thereby covering a wide variety of topics and conducting interviews with celebrities from all walks of life. The show premiered on the 26th of May 2011 and has been on-going ever since.
Love Life: Is she married to Jeff Cartwright?
As for Val's romantic involvements, there isn't much information regarding her past relationships, though it is known that she has two children with her ex-husband of a mysterious identity – Zoe, who was born in 2003, and Max, born in 2007. They married in 1999 and divorced in 2008, on the 1st of August. At that point, Val gained custody of their children, at which point Zoe was five and Max was a mere 10 months old. Val is currently engaged to Jeff Cartwright, as of March 4th 2013. However, news of their marriage is yet to surface, which leads the public to believe that their union dissolved over the years. In spite of popular belief, there is no evidence whatsoever that Val is no longer engaged to Jeff. As far as the public can guess, and according to the available information, or the lack thereof, Val and Jeff live together with Val's two children, still in the process of planning their wedding date.
An Influential Host
Val has over the course of her career had the pleasure of conversing with some of the most prominent US celebrities, including even former first lady, Michelle Obama, on the 13th of November 2018, mostly due to the fact that Michelle was about to release her new book, entitled "Becoming", at Michelle's alma mater Whitney Young Magnet High School, situated in Chicago. The interview has three parts, and features an in-depth cover of Obama's explanation as to why she decided to write the new book.
The look you have when the weekend is almost here??????????????????????!!!! #holidays #letsgo #workingmama #tvlife #tvmama #phonypony #never9to5 #free

Posted by Val Warner on Thursday, December 13, 2018
Val on IMDB
Warner is also an actress, though her ABC 7 fame overshadows her acting achievements. Thus, it is a little-known fact that Val was featured as Electra Johnson in Spike Lee's 2015 comedy crime drama film entitled "Chi-Raq". She was also seen in the role of Madison Larsson in an episode of Doris and Frank Hursley's crime drama romance TV show entitled "General Hospital" in 2016.
She is an Entrepreneur
A little-known fact about Val is that she also has an online shop, carrying the "FREE" brand name, which was personally created by Val. On the front page of her online store, there is Val's picture wearing her products, and a short description about her life. The "Shop" section of her website features several different shirt designs and colors, all with the capitalized word "FREE" in the chest area.
@bigdaddybbq @WindyCityLIVE pic.twitter.com/rmWK0qjZ8c

— Val Warner (@valwarnertv) May 25, 2015
What is Val Warner's Net Worth?
Have you ever wondered how rich Val Warner is, as of early 2019? According to various authoritative sources, it has been estimated that the total of Val's accumulated wealth is close to $70,000, while her annual salary is said to be approximately $85,000. She made her fortune by lending her hosting and reporting expertise to various TV news outlets, most prominently as the co-host of ABC 7's "Windy City Live". As her career continues to develop, the said amount is bound to increase, including income from her on-line enterprise.
Social Media Presence
Thanks to the ever expanding grasp that social media has on worldwide audiences, it is in the best interests of most celebrities to keep their fans informed about their activities and thus sustain and potentially increase their rating and profit. Val herself is no stranger to this popular trend, as her dedication to posting updates on her public profiles and engaging with her fans is at an all-time high. Her Facebook page has over 30,000 followers, her Twitter account over 15,000, and her Instagram account almost 50,000 fans.
Source:
IMDb
,
Wikipedia