Jared Keeso is a five-time Canadian Screen Award-winning Canadian actor, producer and screenwriter, who is possibly best known for creating and appearing in the sitcom "Letterkenny."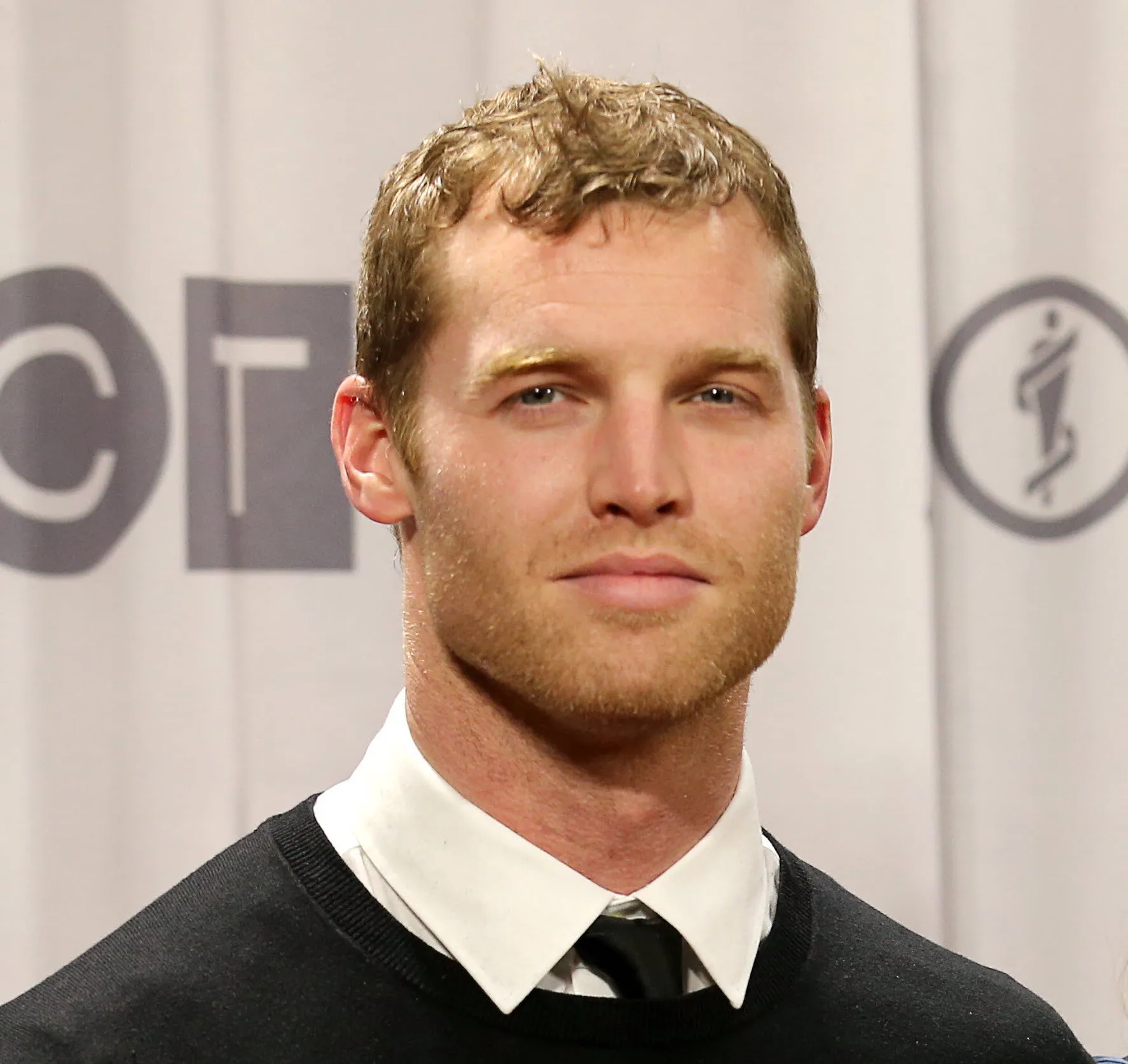 Age, Early Life, and Education Background
Jared Keeso hails from Listowel, Ontario, and was born under the Cancer zodiac sign on 1 July 1984, which makes him 39 years old as of 2023. He is the son of Richard and Ann Keeso, who owned and ran the Keeso Sawmill Company (established in 1872). He grew up working at the sawmill, but which was destroyed by fire in late 2018. Jared has a brother named Alan Keeso, who is the Chief Executive Officer of Total Package Hockey. Alan played hockey for the University of Oxford's ice hockey team, and earned two master's degrees from the prestigious institution. Jared also has a younger sister named Abigail Keeso, who is a pediatrician.
When he was a teenager, the "Letterkenny" creator played junior hockey for the Ontario-based ice hockey squad, The Strathroy Rockets, which plays in the Western Ontario Hockey League (WOHL). One of his teammates was the future National Hockey League's Pittsburgh Penguins' center Jeff J. Carter. Moreover, Keeso played ice hockey for the Listowel Cyclones, which competes in the Great Ontario Junior Hockey League (GOJHL).
Jared was educated at Listowel District Secondary School, and thereafter matriculated to the University of Waterloo.
Film Appearances
Keeso made his film debut in the 2004 Timothy Bond-directed TV comedy film "Eve's Christmas," which starred Elisa Donovan, Cheryl Ladd and Sebastian Spence. In 2006 he appeared in three films, including the gay-themed mystery, "Shock to the System," which is based on a Richard Stevenson book featuring the fictional investigator, Donald Strachey. He shared the screen with Sebastian Spence again in the film, which starred Chad Allen and Morgan Fairchild. Jared's next notable appearances were in the 2007 horror thriller, "White Noise: The Light," in which he played Jerry, and the 2009 teen romantic comedy "I Love You, Beth Cooper," in which he played Dustin.
2010 was a somewhat busy year for Keeso – he appeared in five films including the P.J. Pesce-directed action thriller, "Smokin' Aces 2: Assassins' Ball" and "A Trace of Danger." In 2013, Jared was cast as Harkin in the 2013 action movie, "The Marine 3: Homefront", and in the same year, he shared the screen with the likes of Matt Damon, Jodie Foster and Alice Braga in the dystopian sci-fi action "Elysium," which was a critical and commercial success, with a box office collection of over $285 million.
Happy birthday to Canadian actor, screenwriter, and producer Jared Keeso, born today in 1984. Keeso has appeared in such fandom properties as Elysium, Smallville, The 4400, ReGenesis, Caprica, and Godzilla. #JaredKeeso pic.twitter.com/z6daG05hJq

— Vault0 (@vault0overseer) July 1, 2021
In 2014, Keeso was cast as Jump Master in the Gareth Edwards-directed monster film "Godzilla," which starred Aaron Taylor-Johnson, Bryan Cranston, and Elizabeth Olsen. The film was a commercial success, and grossed around $530 million against a budget of $160 million. 2014 also saw Jared play Dr. Ted in the Canadian comedy "Preggoland." In 2018, he played James Donovan in Xavier Dolan's drama "The Death & Life of John F. Donovan"; the film co-starred Kit Harington, Natalie Portman, and Jacob Tremblay.
TV Appearances
Keeso made his TV debut as a hockey player in the episode "Secrets & Lies" of the ABC teen drama "Life As We Know It" in 2004. He went on to appear in single episodes of three more TV series including "Smallville" (2004) and "Supernatural" in 2006. Then in 2006 and 2007, Keeso portrayed Luke in 53 episodes of Wilson Coneybeare's YTV series "Monster Warriors", starring alongside Mandy Butcher, who played Tabby, Lara Amersey who played Vanka, and Yani Gellman, who portrayed Antonio. Jared's next noteworthy appearance was in eight episodes of the Canadian drama "The Guard" (2008 and 2009), filmed in Squamish, British Columbia.
In 2010, Jared portrayed the hockey player Don Cherry in the Jeff Woolnough-directed biographical TV mini-series "Keep Your Head Up Kid: The Don Cherry Story." The miniseries follows the real-life story of the rise, decline, and comeback of the renowned hockey legend, Don Cherry, who later became a coach and influential commentator. In 2012, he reprised his role as Don Cherry in the miniseries "The Wrath of Grapes: The Don Cherry Story II."
Between 2014 and 2017, Keeso starred as Ben Chartier in the police procedural drama "19-2," which follows the lives of officers Chartier and Nick Barron (played by Adrian Holmes). In 2016, he created, wrote and began directing the sitcom "Letterkenny", portraying Wayne and Shoresy. The sitcom was originally created as a YouTube web series entitled "Letterkenny Problems"; it revolves around the rural Ontario community, Letterkenny, and most of its episodes open with the statement 'There are 5,000 people in Letterkenny. These are their problems.' – it also starred Michelle Mylett, Jacob Tierney, Nathan Dales and Tyler Johnston. In 2022, he created a spinoff for "Letterkenny" entitled "Shoresy", assumed the titular role – the comedy also starred Tasya Teles, Terry Ryan and Jonathan-Ismael Diaby.
Writing and Producing
Jared has written and produced various projects, including the TV series "Letterkenny Problems" in 2013, and the short films "The Produce Stand" and "Hockey Players" also both in 2013, and "Pro Hockey Media Relations 101" in 2015. Moreover, Jared has written and produced his sitcom "Letterkenny" (2016-2022) and the TV miniseries "Shoresy" (2022).
Jared is active on Instagram with over 47,000 followers.
Awards and Nominations
Out of the 40 awards he has been nominated for, Keeso has won 11. In 2010, he scooped a Gemini Award for Best Performance by an Actor in a Leading Role in a Dramatic Program or Mini-Series for his performance in the biographical mini-series "Keep Your Head Up, Kid: The Don Cherry Story." Keeso is a three-time winner of the Leo Award for his performance in the aforementioned mini-series (2010), "19-2" (2016), and "Letterkenny" (2017). For his performance in the latter, Keeso has won two Writers Guild of Canada Awards in 2017 and 2018, and four Canadian Screen Awards in 2018, 2019 (two), and 2020. Moreover, his performance in "19-2" brought him a Canadian Screen Award in 2015.
Personal Life
Keeso is a married man. He met Canadian Intellectual Property (IP) Lawyer, Magali Brunelle, in Los Angeles in 2008. They dated for nearly a decade before eventually walking the aisle on 4 July 2018. Brunelle, who hails from Montreal, Quebec, has worked for the Quebec-based technology firm, Coveo. She has revealed on Facebook that she was born on 10 April, but not the year. The couple hasn't welcomed any children as of 2023.
Jared is a devoted animal advocate.
Height, Weight, and Physical Appearance
Jared is of White ethnicity, has a pair of brown eyes and brown hair. He's 5ft 9ins (1.75m) tall, weighs approximately 160lbs (73kgs), and his vital statistics are 40-15-32.
Net Worth
Keeso has accumulated a good sum from his writing, producing and acting careers. He is reputedly worth around $4 million, as of 2023.