• Jason Behr was born in 1973 in Minneapolis, Minnesota, USA.
• His net worth is estimated to be over $2 million.
• He moved to Los Angeles at 19 to pursue an acting career.
• His most notable role was as the star of the television series "Roswell".
• He has retired from acting since 2012 and is now inactive from the profession.
 
Who is Jason Behr?
Jason Behr was born on 30 December 1973, in Minneapolis, Minnesota, USA, of very mixed Swiss, German, Austrian, English, Irish, Danish and Scottish ancestry. He is an actor, best known for being the star of the television series "Roswell". Other notable projects he's worked on during his career include the American remake of the Japanese horror film "The Grudge", and "The Shipping News".
The Riches of Jason Behr
How rich is Jason Behr? As of early 2020, sources inform us of a net worth that is over $2 million, earned through a successful career in acting since 1994, and being nominated for several awards in the process.
John released so many new UNSEEN photos of Jason on Instagram! (Part 3) #JasonBehr #Roswell #Actor #Photoshoot #Roswell pic.twitter.com/LkrBbS5r8B

— Jason Behr Org (@JasonBehrOrg) January 16, 2019
His endeavors helped him reach the position he is in today.
Early Life and Career Beginnings
Jason was born in Minneapolis, but did not stay there long, as his parents divorced, and he moved to Richfield alongside his mother and three brothers. During his time there, he attended the private St. Richards Catholic Elementary school. At the age of five, he gained his first acting experience in a school play in which he portrayed … a sunflower.
Three years later, he became involved in a few professional projects, doing commercials for Stomper Trucks.
He also modeled for local department stores, as well as continuing with school projects. He attended Richfield Senior High School, and after matriculating he had a chance meeting with a Hollywood manager, and so at the age of 19, he moved to Los Angeles to pursue an acting career. He had more work in commercials during this period, before gaining one of his first television roles in 1995's "Sherman Oaks", in which he played the character Tyler Baker for two seasons until its cancellation.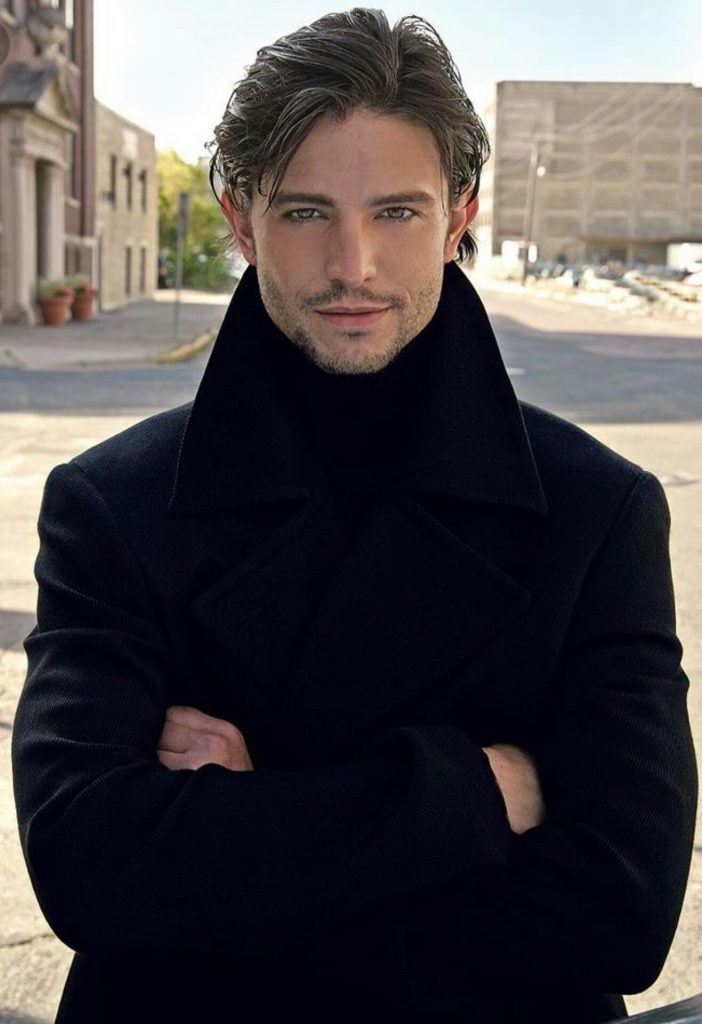 Rise to Fame
After his run with "Sherman Oaks", Behr had more television acting opportunities, including a lot of guest appearances in popular shows such as "Buffy the Vampire Slayer", "JAG", "7th Heaven", and "The Profiler". He then became a regular cast member of the show "Push", although it only aired a few episodes before being cancelled. Afterwards, he was given a recurring role in the series "Dawson's Creek" – the show follows the story of a close-knit group of friends from high school, then later their lives as they go through college.
While filming for "Dawson's Creek", he became interested in a pilot for the show called "Roswell High" which would later become "Roswell"; he was cast in the lead role for the show, which is based on the book series of the same name written by Melinda Metz. It aired its first two seasons on The WB and then moved to UPN for its final season. The show never achieved strong ratings, but it gained a very loyal fan base.
Later Career
After working on "Roswell", he began took on a string of independent film works, during the late 1990s up to the early 2000s.
These included "Man of God", "Happily, Even After", and "Shooting Livien", then in 2001 he was cast in the film "The Shipping News" alongside Kevin Spacey and Judi Dench, and then followed a leading role in the Japanese/American film collaboration entitled "The Grudge", alongside Sarah Michelle Gellar, before working on the pilot for the show "The Way", however, the show wasn't picked up by CBS. Following that, he did work around Glasgow for the film "Senseless", which is based on the book of the same name written by Stona Finch.
He also had a role in the 2007 film entitled "Skinwalkers", which was marketed as a reinvention of the werewolf story. During the same year, he starred in the film "The Tattooist", playing a tattoo artist who becomes obsessed with the Samoan tatau tradition, leading him to unknowingly release a deadly spirit. A few of his latest projects have been on television, working on unsuccessful pilots for "The Way", "Company Man", and "Matadors".
He also had a recurring role in the show "Breakout Kings" in 2012, in which he appeared for a total of five episodes.
Personal Life and Social Media
For his personal life, it is known that Behr had a relationship with "Roswell" co-star Katherine Heigl, during their time together on the show, and still maintains a close friendship. While in Japan filming for "The Grudge", he met KaDee Strickland and the two began their relationship there, and married in 2006. They have three children together, and since starting a family, he has been inactive from acting.
Several sources state that he retired from the profession in 2012, though it has yet to be officially confirmed. She became later known for her role in "Private Practice".
Jason is a dog lover, owning several dog breeds such as an Akita and a Dalmatian. One of the reasons why there is very limited information about him is due to the lack of any strong online presence – he doesn't have accounts on any of the major social media websites. There are numerous fan pages dedicated to following his latest endeavors, and many loyal followers of "Roswell" also want the show to have a reunion. However, with his inactivity from acting, it is unlikely that it will happen in the near future.