Jerry Seinfeld is best known as the co-creator and the main star of "Seinfeld," one of the most recognizable and critically acclaimed American sitcoms aired on NBC between 1989 and 1998. That role skyrocketed his career as a stand-up comedian, his goal since he rose to prominence in 1976. Instead of staying in Los Angeles, California, Jerry returned to New York City, where he was born on 29 April 1954. He promoted his children's book, "Halloween," in 2002, and spent the decade performing on stages; for that, he was named the 12th-greatest stand-up comedian by Comedy Central in 2004. Jerry also presented the 79th Academy Awards in 2007.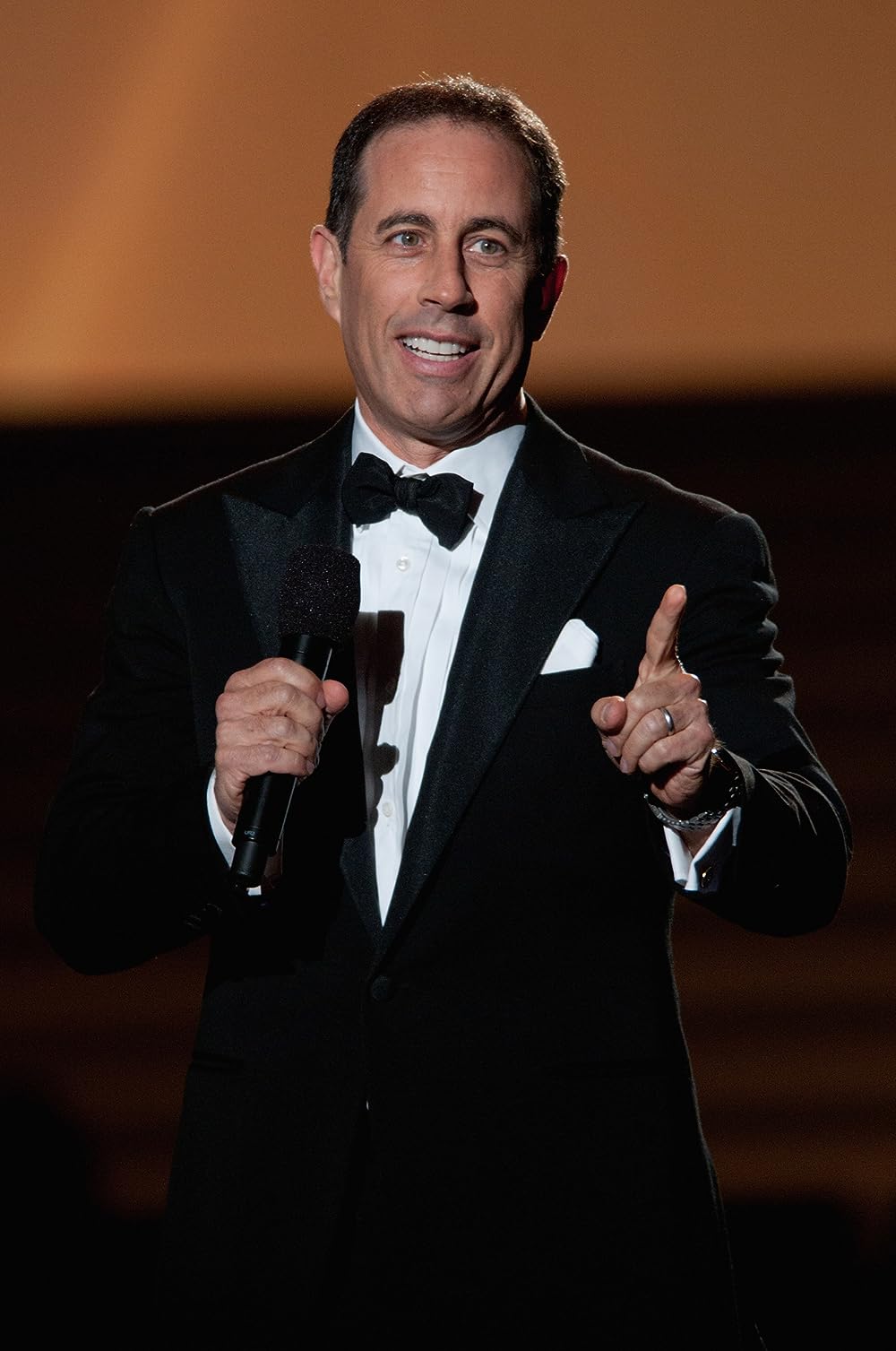 Jerry was also remembered as the voice of Barry B. Benson in the 2007 computer-animated comedy movie "Bee Movie," which he co-produced and co-wrote. He had a prominent comedy tour in the US in 2011, and appeared on the UK stage for the first time since 2000. He also launched a personal website with archives of his material that year, then the following year began airing his comedy web series "Comedians in Cars Getting Coffee". It aired for 11 seasons, nine on the Crackle network until 2017, and two via Netflix in 2018 and 2019.
Jerry dabbled in several forms of entertainment during his career that lasted over 45 years. Many were passion projects, and some made him wealthier, but "Seinfeld" was the golden goose that helped him get closer to the billionaire status this year. Here are some of Jerry's income sources and how he spent his money.
Jerry owns real estate and cars
Jerome Allen "Jerry" Seinfeld reportedly owns a car collection worth $100 million, and has a net worth estimated at over $950 million. He made most of his money as a creator, producer, actor, and comedian, however, he's earned a portion of his wealth through his likeness by appearing in advertisements for Microsoft, WWE, and Kith, and projects such as two episodes in 2004 of the web series "The Adventures of Seinfeld & Superman" to promote the American Express financial services corporation.
He continues to receive a significant cut of the profits from syndication deals, essential broadcasts of "Seinfeld" on other TV networks, and most recently, an exclusivity deal with Netflix. He's invested much of his money into homes in New York State, New York City, Colorado State, and one in Canada, and his extensive car collection with roughly 150 vehicles. Jerry also started collecting rare espresso machines, but has donated money to charity through his organization, Good+ Foundation.
Creating "Seinfeld"
Jerry graduated from Queens College in New York City with a degree in communications and theater in 1976 and developed a passion for stand-up comedy during college productions. He began establishing himself as a comedian while studying by performing at improv clubs, so he transitioned to open mic nights after graduation. Jerry landed a small recurring role as Frankie in the sitcom "Benson," performed stand-up in late-night shows, and notably appeared in the 1986 HBO special, "It's Not Easy Bein' Me," hosted by the then-celebrated comedian Rodney Dangerfield. Consequently, HBO green-lit his one-hour comedy special, "Stand-up Confidential," in September 1987.
Jerry and a fellow actor and producer, Larry David, co-created a sitcom for NBC, initially titled "The Seinfeld Chronicles." It was shortened to "Seinfeld" before the premiere on 5 July 1989 to avoid confusion with another TV show. It featured Jerry as a dramatized version of himself, a superfan of the New York Mets team, Superman, a breakfast cereal, and a mild germaphobe and neat freak. George Constanza, played by Jason Alexander, was partially based on Larry David. Many media publications consider "Seinfeld" as the most influential sitcom ever, as it was the most watched on American television by season three, best rated in seasons six and nine, and among the top two between 1994 and 1998 when it ended.
On this day 30 years ago, the very first episode of Seinfeld – entitled The Seinfeld Chronicles – aired on TV. Greatest sitcom of all time?

Posted by JOE.ie on Friday, July 5, 2019
"Seinfeld" made him wealthy
Jerry was invited to film 22 episodes in the 10th season of "Seinfeld" by the TV executive Warren Littlefield, but declined the offer because he felt the timing was off. He would have received $5 million per episode, shattering Charlie Sheen's record of $1.8 million per episode of "Two and a Half Men." Jerry is the only actor to appear in all episodes, which would have increased his wealth by $110 million. Forbes calculated that Jerry earned $267 million from "Seinfeld" alone by 2004, and was the top-earning celebrity that year. Jerry still gets paid thanks to his unique deal after the show went into broadcast syndication, leasing TV show rights to other networks and affiliates, usually after the TV show goes off the air, a standard business model in the US. Jerry earned $20,000 per episode in season one, $40,000 per episode in the second and third, and $100,000 for each episode in seasons four, five, and six. He broke the record by receiving $1 million per episode in the ninth season.
Moreover, Jerry reportedly has a deal for 15% of backend equity, meaning that he gets a portion of the money that TV stations pay NBC for the rights to show "Seinfeld." According to Fox Business, NBC earned about $3 billion from syndication deals between 1995 and 2021, and some estimate it to be closer to $6 billion today. Moreover, Hulu paid $180 million for exclusive digital rights in 2015, and Netflix parted with $500 million for five years of digital rights to the TV show in September 2019. Analysis of his earnings from the TV show varies greatly, but is estimated to be $440 million in 2021.
Other projects contributed
Jerry had also earned some of his money through other specials, notably his web series "Comedians in Cars Getting Coffee" – premiered on his website, JerrySeinfeld.com – before signing a deal with Netflix in 2017 to provide exclusivity to the company. The contract included two exclusive stand-up specials, "Jerry Before Seinfeld" in 2017 and "23 Hours to Kill" in 2020. He reportedly received $20 million for the exclusive rights to the latter special.
Jerry has made millions from touring as a comedian; he earned $100 million from stand-up performances and syndication deals in 2004, and about $60 million in 2006 when he didn't perform as much. Thankfully, Jerry bounced back in the season between June 2008 and 2009, earning $85 million and the title of the highest-paid comedian in those 12 months. He disputed Forbes' claims that he made $32 million in 2013, questioning their net worth estimates. Regardless, Forbes named him the highest-paid comedian in 2015 and 2017, and second-highest in 2016; he allegedly earned $69 million between June 2016 and June 2017.
It's important to note that the current $950 million net worth is purported; most analysts cite the website CelebrityNetWorth.com as the source. Thus, Jerry could be a billionaire already.
A small but very important place in my life
can now be an important but still small place in your life.https://t.co/NqMMLRBYtA pic.twitter.com/6sPEfBTxxI

— Jerry Seinfeld (@JerrySeinfeld) April 3, 2017
Jerry is a car enthusiast
Viewers estimate that about $100 million of his wealth is invested in nearly 150 automobiles – his most prized possessions are close to 50 Porsche models. However, the number might be as low as 25 to 30 if he replaced the 15 Porsche vehicles that he sold for $22 million at the Amelia Island Auction in Florida in March 2016. Jerry had to rent a hangar at the Santa Monica Airport to store vehicles that he owned in the 1990s, allegedly spending $4.5 million in 2007 for a warehouse at that airport. Jerry's first 'old' vehicle was the 1958 Porsche 356 Speedster, which he bought in 1991. He kept part of his Porsche collection in the $500,000 three-story underground garage that he purchased in 2002.
He has a Porsche 911 from various years, including the first and last produced air-cooled model. Jerry also maintains 10 differently painted Porsche Boxsters, and owned the $6 million Porsche 550 Spyder from 1955, one of 90 built and nearly identical to the one actor James Dean crashed and died in. Jerry sold it at auction for $5.335 million. Jerry also owns several slower and older vehicles, such as the 1960 Volkswagen Beetle, 1964 Volkswagen Camper, 1957 Fiat 500, and 1964 Morgan Plus 4.
He also sold other crown jewels in his collection; a 1959 Porsche 718 RSK went for $2.9 million, while a 1974 Porsche 911 Carrera 3.0 sold for $600,000 less. Jerry's most expensive remaining cars include the 1973 Porsche 917/30 Can-Am Spyder with a top speed of 240 mph or 386 kmh, the 1990 Porsche 962C, which some call 'the prettiest racing car,' and the 2000 Porsche Carrera GT Prototype, which was built by hand for him in 2007.
He also owns the 2011 Porsche-911 GT3 RS 40 1, which he bought for $250,000 but plans to sell for up to $1 million. Many fans also know the story of his Porsche 959, one of 337 made before 1993 and valued between $300,000 and $700,000. It wasn't street legal in the US because the company didn't want to donate four for road testing. Jerry bought it 'for exhibition purposes', but can drive it today, as it was legalized in 1999.
He could sell more cars
Jerry undoubtedly didn't need money when he organized the auction in 2016. He said, 'I don't really even think of myself as a collector. I just love cars, and I still love these cars. But it's time to send some of them back into the world for someone else to enjoy, as I have.' Therefore, we can expect Jerry to part with more vehicles in the future.
Jerry also demonstrated his love by making unprofitable financial decisions. For instance, the 2000 Porsche Carrera GT is a prototype for race track and testing, and is illegal on US roads. Only he and the late actor Paul Walker owned it, as Porsche only built two. The 1973 Porsche 917/30 Can-Am Spyder was one of six made for testing aerodynamics, and its flat 12 twin turbo engine has never been raced or driven on the street. He never sued the woman who smashed into his 1973 Porsche 911 Carrera RSR in the Hamptons in 2014 – she couldn't understand why he was angry, but offered her information to him. Jerry didn't take it because 'the idea of having her in his life for one more second was intolerable, but he still considered her an idiot.'
Jerry's purchase of the 1964 Porsche 911 was big news in 1996 because it was in poor condition. Jerry still paid $400,000 to Ferry Porsche, the Porsche's founder's son, and fronted $250,000 for renovations and shipping to Germany to the Cavaglieri Restorations premises. However, he will never own a Lexus; he said that the brand has 'perfected the idea of a coffin on wheels and that the manufacturer's logo makes him very upset and angry.' Comedian Jay Leno, Jerry's long-time friend with 180 cars in his collection, helped prove two things. First, he showed that generosity pays off. A collector wanted to sell his 1959 Porsche Carrera, but Jay knew that Jerry would treasure the vehicle more, so he referred the seller to him. Second, he proved that Lexus vehicles are dangerous; while filming an episode of "Comedians in Cars Getting Coffee" with Jay, a Lexus car allegedly pulled up next to his Porsche shortly before its engine blew up.
He has several properties
Jerry rarely flaunts his wealth, but some of his real estate deals became common knowledge because of construction costs, building delays, and public listings. Jerry married Jessica Sklar, a former PR executive for Tommy Hilfiger, on 25 December 1999. Shortly afterwards, the pair paid $32 million for a 12-acre property in Amagansett, Long Island, New York State, also known as the East Hamptons, to build an oceanfront estate; singer Billy Joel sold them a portion of the property. The couple invested millions into building a massive house, a private baseball field because Jerry is a die-hard New York Mets fan, and a 22-car garage.
Jerry and Jessica also own an apartment – the entire 19th floor of the Beresford, the 1929 co-op building on the corner of Central Park West, and the 81st Street on the Upper West Side of Manhattan. They spent so much time rebuilding the apartment that the city added rules to prevent extended renovations, popularly called 'the Steinfeld law.' The couple also bought a subterranean compound on the Upper West Side for $1.4 million in 2002; it was built the previous year and has three stories, four garage spaces, an elevator, and an 850sqft or 79m2 living quarters for his fleet management staff. He stores his most prized vehicles there, and has reportedly invested $500,000 into renovations and extra features such as the high-tech HVAC unit for temperature control, video cameras, and security.
Jerry also reportedly paid $4 million for a townhouse in New York City in 2005. Two years later, the couple got into property development; they transferred $7.55 million for a 27-acre estate in Telluride, Colorado State, then $2.3 million for an adjacent property stretching across 17 acres with a four-bedroom guest house. After four years of work, they failed to sell the property for $18.3 million, despite it having 11 bedrooms, 11 full bathrooms, and two half bathrooms. They tried again in March 2021, lowering the price to $14.95 million, and sold it for $14 million in February 2022. The couple will probably lose some money on the 17-acre property, as they listed it for $2.775 million in March 2021, but have yet to find a buyer. Jerry and Jessica also have a modest vacation home overlooking the lake in Vermont, Canada, close to where Jessica grew up.
Jerry's charitable activities
Jerry wants to use his enormous net worth for good causes. He founded Good+ Foundation in 2001 with his wife when their first child was born. Jessica initially named it Baby Buggy, then changed it to GOOD+ Foundation in April 2016 before giving it its current name in 2019. Jerry and Jessica promised to end family poverty by helping new mothers, engaging fathers in child development, and investing in early childhood. He raised over $42 million by May 2020, and over $95 million today.
Jerry also started the Seinfeld Family Foundation in 2000 to support children's education and health, and promote arts and crafts. He has supported foundations such as Autism Speaks, Cell Phones for Soldiers, Stand Up For A Cure, and the National Parks Conservation Association.
He collects espresso machines
Jerry's early comedic routines involved portions in which he mocked the coffee culture in the US because he didn't understand it. However, he began drinking coffee around 2008, as he noticed that it went well with breakfast at the hotel. He then began collecting expensive espresso machines from brands such as Elektra, Slayer, and Breville, worth between $8,500 and $17,000.
Jerry can drink any coffee, but is constantly looking for new types. His favorite in November 2022 was an Italian dark bean named Passalacqua, which he acquired for about $20 per kilogram or 2.2lbs. A few months before, the Bean Box brand released a limited-edition Seinfeld Coffee Collection, with four different bags of ground or whole beans. One was Jerry's Diner Blend, described as 'smooth Brazilian blend with notes of chocolate, brown sugar and roasted almonds.'