Who was Joan Sebastian?
Joan was a Mexican singer-songwriter and actor, who gained fame for his contributions to Mexican ranchera and regional music. Sebastian's career spanned several decades, during which he released numerous hit songs and albums. He's also known for his acting roles in Mexican telenovelas and films – one of his notable appearances was in the telenovela "Tú y Yo" (1996-1997).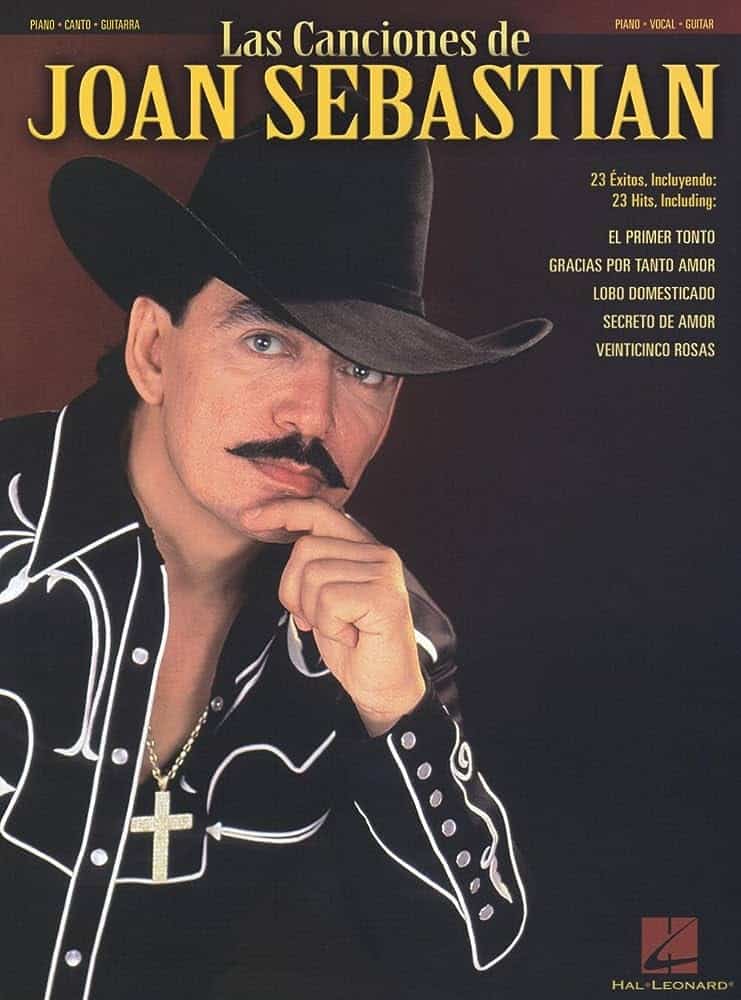 Wiki: Age, Childhood, and Education
Born José Manuel Figueroa Sr on 8 April 1951, in Juliantla, Guerrero, Mexico, he's the son of Marcos Figueroa and his wife Celia. He grew up in his hometown, and was interested in music from an early age. Joan started making music when he was just seven years old. The following year, his mother got him into a school near Guanajuato, however, he returned home at 11 years old.
His father had different plans for him, and sent him to a monastery in Morelos. There, he was under Father David Salgado's guidance, which sparked thoughts of becoming a priest. He even entered the Seminario Conciliar de San Jose in Cuernavaca, Morelos, before he opted for a music career, leaving the seminary behind.
Career Beginnings
Before embarking on his singing career, Joan Sebastian worked as an administrative assistant at a vacation resort located in Oaxtepec, Morelos. It was during this time that his music found a unique outlet – he would sing through the intercom. In the year 1968, a pivotal moment arose in Sebastian's life when he crossed paths with Angelica Maria, a well-known Mexican actress. Impressed by his singing abilities, Angelica Maria encouraged him to share his musical prowess with a broader audience.
She suggested he should record songs and present them to Eduardo Magallanes, a prominent music producer. However, despite the promising opportunity, the connection with Eduardo Magallanes didn't materialize at that time.
With determination and an unwavering passion for music, Joan Sebastian eventually made his way to Mexico City. He approached Discos Capitals Records with the hope of capturing their attention and securing a platform for his music. This marked the beginning of his pursuit of a professional music career.
In 1974, after persistent efforts, Joan Sebastian recorded his debut album entitled "Pedro Parrandas". The album was praised and people loved his music, encouraging him to pursue further his career.
In 1977, he switched his name to Joan Sebastian, getting the idea from a place named San Sebastian where he used to work. That year, he also signed a contract with the Musart label to make his music more official.
Rise to Stardom
He became a hit-maker, crafting popular songs such as "Juliantla", and a duet entitled "Maracas" performed with Alberto Vazquéz.
In 2000, he launched an album called "Secreto de Amor", containing a song Joan wrote for his son Julian, and which became a big success, selling a lot in the US and earning a special award from the Recording Industry Association of America (RIAA).
"Secreto de Amor" stood out at the Lo Nuestro Awards too, winning in two categories, Album of the Year and Song of the Year.
For all his contributions to music, Joan was recognized with an Excellence Award.
Continued Success
In 2006, Joan Sebastian's impactful work in writing songs and creating music earned him a special place in the Billboard Latin Music Hall of Fame. This recognition highlighted his important role in the world of Latin music.
On three separate occasions, he was honored as the Songwriter of the Year by ASCAP, a prestigious organization that supports music creators.
In 2007, his songwriting career was celebrated with the Golden Note Award, a way of showing appreciation for his remarkable talent in crafting songs.
Jumping forward to 2012, Joan Sebastian collaborated with Will.i.am, an American songwriter and producer. Together, they worked on the song and video entitled "Hey You". This marked another achievement in his rich career, as he combined two different music genres into one song.
Discography
Joan Sebastian released a total of 37 albums during his career. Some of his most prominent albums include Mi Mujer" (1975), "Y Las Mariposas" (1977), "Secreto De Amor" (2000), "Huevos Rancheros" (2011), and "Un Lujo" (2012), among others.
Net Worth
According to authoritative sources, Joan Sebastian's net worth was estimated at $5 million at the time of his death.
Cancer Diagnosis and Death
Joan Sebastian's life was marked by a series of battles against bone cancer. His first encounter with the disease was in 1999, leading him to undergo treatment, after which he was declared cancer-free.
However, in 2007, a resurgence of cancer prompted him to once again confront the illness head-on. Through treatment, he managed to reach a period of remission.
Nevertheless, during a concert in 2012, he candidly revealed the return of cancer for the third time. In 2014, while performing in Zacatecas, he disclosed that he was in the midst of his fourth bout with cancer.
In the final stages of his life, Joan Sebastian openly acknowledged his hospitalization and ongoing medical care. Tragically, on 13 July 2015, his battle came to an end as he passed away at his ranch. His resting place is in a cemetery in Juliantla, close to his son Trigo.
Personal Life, Marriage, Wives, Children
He had a total of eight children, born from five women. His first marriage was to Teresa González in 1973, and together they had three children. Following this, he entered a marriage with Mary Carmen in 1989, resulting in the birth of another child. Joan's journey then led him to a union with Maribel Guardia in 1992, and they became parents to one child before their divorce in 1996. Subsequently, he married Érika Alonso in 1998, and their union brought forth one child, however, this marriage concluded in 2010. Finally, in 2010, Joan Sebastian's life intertwined with Alina Espín, marking his most recent marriage and the birth of two more children.
Among his children are José Manuel Figueroa González, Juan Sebastián Figueroa González, Trigo de Jesús Figueroa González, Zarelea Figueroa Ocampo, Julián Figueroa Fernández, Joana Marcelia Figueroa Espín, Juliana Joeri Figueroa Alonso, and D'Yavé Figueroa Espín.
Tragedy struck his family when his third oldest son, Trigo, was fatally shot after one of Joan Sebastian's concerts in 2006. Later, on 12 June 2010, his second oldest son, Juan Sebastián, was also shot and killed, in Cuernavaca, Morelos. Importantly, it was clarified that Juan Sebastián's death was not linked to Mexican drug cartels.
In 2016, a series entitled "Por Siempre Joan Sebastian" premiered, providing a depiction of his life, featuring his son Julian Figueroa portraying him, offering a unique glimpse into his personal and professional journey.
The string of tragedies continued, when, on 27 January 2019, Joan Sebastian's nephew-in-law, Hugo Figueroa, was kidnapped and subsequently found dead with gunshot wounds, marking yet another painful loss for the family.
Finally, on April 9, 2023, another tragical event happened as Julian Figueroa was found dead in Mexico City, but it was determined that no foul play was involved in his passing.