• Joe Dinicol is a 35 year-old Canadian actor known for his portrayal of Rory Regan, aka Ragman, in the fifth season of the superhero television series "Arrow".
• His film and television career began in 1997, when he was 13 years old.
• He starred in films such as "The Virgin Suicides" and "Diary of the Dead", and in television series such as "The L.A. Complex" and "Grey's Anatomy".
• His estimated net worth is around $5 million.
• He has an official Instagram and Twitter, and is 5ft 10ins (1.79m) tall with short black hair and brown eyes.

Known for movies

Who is Joe Dinicol?
Joe Dinicol was born on the 22nd December 1983, in Stratford, Ontario Canada, of Canadian and English descent. He is a 35 year-old actor, probably best known for his portrayal of Rory Regan, also known as Ragman, in the fifth season of the popular superhero television series "Arrow". He is also known for his roles in "Scott Pilgrim vs. the World", "The Virgin Suicides", and "Diary of the Dead". His film and television career has been active since 1997.
Joe Dinicol Wiki Bio: Early Life and Family
Joe Dinicol was raised in his hometown of Stratford by his parents Emma and Keith Dinicol. He hails from a family with strong acting background, as his father was an actor and an acting coach as well, while his maternal grandfather, John Reginald Neville, was a notable English theatre and film actor, most famous for his portrayal of the titular character in Terry Gilliam's "The Adventures of Baron Munchausen". Young Joe followed in his father's and grandfather's footsteps, and made his acting debut at the Stratford Shakespeare Festival. From there on, he had a clear vision about his future: he would continue his family's tradition and become a famous actor himself, landing roles in film, television and theatre.
Career Beginnings
After making his debut, Dinicol went on to star in a number of Shakespearean plays, as well as in adaptions of other famous dramas. By the age of 13, he had acted in "The Merry Wives of Windsor", "Richard III", "Anthony and Cleopatra" and "Waiting for Godot", among many others, gaining significant acting experience and cementing himself as one of Canada's most promising child actors of his generation. Besides the Stratford Festival, he performed at "The Needfire" festival at Toronto's Royal Alexandra Theatre – these early acting gigs helped Joe to make an easy transition to the big and small screens. He landed his first film role in 1997, with a minor role in the film "Elvis Meets Nixon", then had his first television role in 1998, with a guest appearance in the series "Eerie, Indiana: The Other Dimension".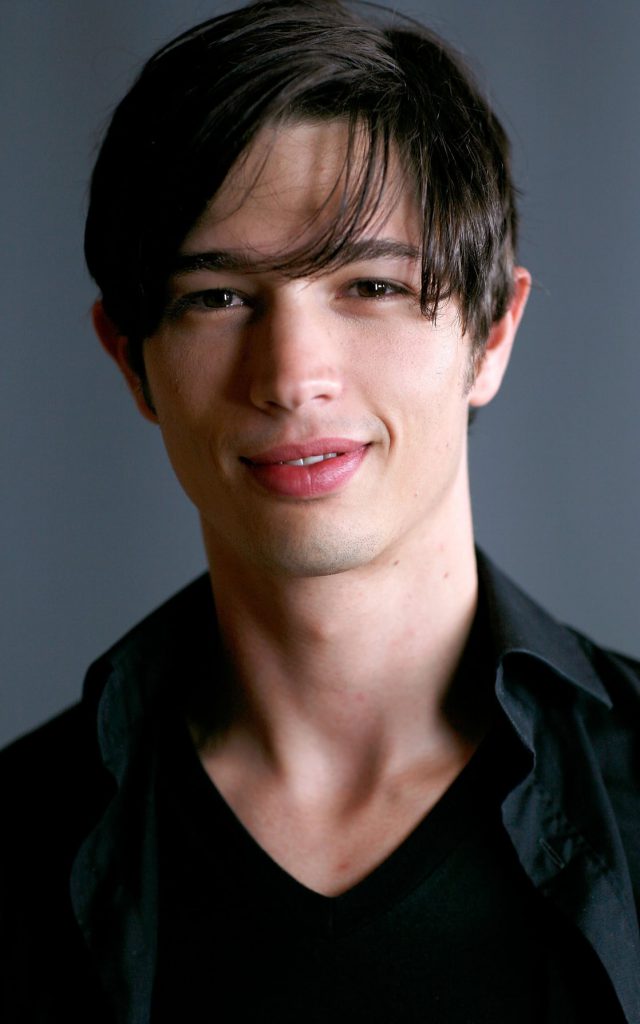 Early Roles
Having successfully started his acting career, Joe landed three film roles in 1999 alone, in "Jacob Two Two Meets the Hooded Fang", "Water Damage", and in Sophia Coppola's highly-acclaimed tragedy film "The Virgin Suicides". He also landed a regular role in the children's animated series called "Anatole", based on the hugely popular book series written by Eve Titus. Dinicol's other notable early roles included in films such as "The Facts of Life Reunion", "Kart Racer" and "She's Too Young", and guest and recurring roles in television series such as "Train 48", "The Famous Jett Jackson", "Rideau Hall" and "Sue Thomas: F.B.Eye".
Rise to Fame
Even though he was already an established actor, Diniciol's true rise to prominence came with the release of George A. Romero's found footage horror film "Diary of the Dead" in 2007, in which he played the role of Eliot Stone. A year later, he starred as David Mann in the Canadian war film entitled "Passchendaele". In 2010, he starred alongside Michael Cera in "Scott Pilgrim vs. the World", and as Cody in "Reviving Ophelia".
Speaking about his small screen appearances, he landed his first regular role in 2012, in the drama series called "The L.A. Complex", in which he starred as Nick Wagner. In addition, he was also part of the main cast in the web television series "Betas", which follows two dating app creators looking for an investor in Silicon Valley. Furthermore, he starred as Dr. Mitchell Spencer in six episodes of the hugely popular medical drama "Grey's Anatomy", then landed his most famous role in 2016, when he was cast as Rory Regan, aka Ragman, in The CW's hit superhero series "Arrow". Dinicol had a recurring role in the series during its fifth season, and also made guest appearances in the seventh season of the show.
Net Worth
Regarding his overall wealth, according to authoritative sources, it is estimated that the Canadian-born actor has a net worth of around $5 million as of mid-2019, acquired thanks to a long-running career in theatre, film and television. With new acting gigs coming up in the near future, there is no doubt that his wealth will likely increase significantly.
Brother-sister pizza party in Laurel Canyon at Pace! pic.twitter.com/Hwpo9hQyyp

— Joe Dinicol (@JoeDinicol) July 26, 2015
Personal Life
When it comes to his personal life, especially his relationship status, Joe's intentional privacy lead to rumors that the actor is gay. However, there is no evidence to confirm these rumors, and there are some subtle hints that point out that he is in fact straight. For example, in an interview with "OhSoCosmoTV", the actor listed several things he likes and dislikes in a girl. In addition, in 2015 he tweeted about watching four movies in one day, and citing his girlfriend's absence as the main reason behind it.
Social Media
Joe has an official Instagram account, which is currently followed by almost 33,000 people. He regularly posts on Twitter too, on whiche his account has amassed more than 10,000 followers since he joined the platform in January 2015.
Appearance and Physical Characteristics
Speaking about his appearance, Dinicol is 5ft 10ins (1.79m) tall and weighs around 150lbs (68kgs). He has short black hair and brown eyes.
General Info
| | |
| --- | --- |
| Full Name | Joe Dinicol |
| Profession | Actor |
| Nationality | Canadian |
Family
| | |
| --- | --- |
| Parents | Keith Dinicol, Emma Dinicol |
Accomplishments
| | |
| --- | --- |
| Movies | Diary of the Dead, Passchendaele, My Babysitter's a Vampire, The Virgin Suicides, Cubicle Warriors, Scott Pilgrim vs. the World, Weirdsville, Kart Racer, She's Too Young, The Puck Hogs, Reviving Ophelia, Bottom Feeder, The Marsh, Jacob Two Two Meets the Hooded Fang, Water Damage |
| TV Shows | The L.A. Complex, Train 48, Anatole, Rideau Hall |
Social profile links
Quotes
| # | Quote |
| --- | --- |
| 1 | [on waiting table when not performing] I actually quite liked it. On a good day you get to talk to people and charm them and entertain them, satiate them and bring them food. On a good day it can be a very, very good job. Unfortunately, some people go to a restaurant and they aren't really there to enjoy themselves. They're there because they think they deserve to be there or because they can just afford it. |
Facts
Pictures
Movies
Actor
| Title | Year | Status | Character |
| --- | --- | --- | --- |
| Arrow | 2016 | TV Series | Rory Regan Ragman |
| Halt and Catch Fire | 2016 | TV Series | Craig Bosch |
| Blindspot | 2015-2016 | TV Series | David |
| Grey's Anatomy | 2015-2016 | TV Series | Dr. Mitchell Spencer |
| Betas | 2013-2014 | TV Series | Trey |
| Bank$tas | 2013 | | Isaac |
| My Babysitter's a Vampire | 2011-2012 | TV Series | Jesse |
| The L.A. Complex | 2012 | TV Series | Nick Wagner |
| Bad Meat | 2011 | | Billy |
| Flashpoint | 2011 | TV Series | Tyler Davis |
| Haven | 2011 | TV Series | Peter Novelli |
| Servitude | 2011 | | Josh Stein |
| Reviving Ophelia | 2010 | TV Movie | Cody |
| My Babysitter's a Vampire | 2010 | TV Movie | Jesse |
| Scott Pilgrim vs. the World | 2010 | | Elevator Hipster |
| Puck Hogs | 2009 | | Terry Bender |
| Life with Derek | 2008-2009 | TV Series | Truman |
| Murdoch Mysteries | 2009 | TV Series | Harry Houdini |
| Passchendaele | 2008 | | David Mann |
| Spoliation | 2008 | Short | Socrates |
| Diary of the Dead | 2007 | | Eliot Stone |
| Bottom Feeder | 2007 | | Callum |
| Weirdsville | 2007 | | Jeremy |
| The Marsh | 2006 | | Brendan Manville |
| She's Too Young | 2004 | TV Movie | Tommy |
| Friday Night | 2003 | Short | Danny |
| Sue Thomas: F.B.Eye | 2003 | TV Series | Nathan Wiatt |
| Train 48 | 2003 | TV Series | Zach Eisler |
| Kart Racer | 2003 | | Rodney Wells |
| Fast Food High | 2003 | | Scott |
| Rideau Hall | 2002 | TV Series | Jason Gallant |
| The Facts of Life Reunion | 2001 | TV Movie | Sam |
| Real Kids, Real Adventures | 2000 | TV Series | John |
| Mail to the Chief | 2000 | TV Movie | Kyle |
| The Loretta Claiborne Story | 2000 | TV Movie | Russell |
| Water Damage | 1999 | | Young Victor Dempsey |
| The Virgin Suicides | 1999 | | Dominic Palazzolo |
| Anatole | 1998 | TV Series | Paul |
| Eerie, Indiana: The Other Dimension | 1998 | TV Series | Ollie Roberts |
| Elvis Meets Nixon | 1997 | TV Movie | Ten-year-old boy |
Casting Department
| Title | Year | Status | Character |
| --- | --- | --- | --- |
| Jesus Henry Christ | 2011 | casting assistant | |
Self
| Title | Year | Status | Character |
| --- | --- | --- | --- |
| New Music Live | 2012 | TV Series | Himself |
| eTalk Daily | 2010-2011 | TV Series | Himself |
| The Road to Passchendaele | 2008 | TV Movie documentary | Himself |
Source:
IMDb
,
Wikipedia