• Joanna Marie 'Jojo' Gomez is a popular dancer and choreographer born in Fairview, New Jersey USA in 199•
• She is known for dancing with Demi Lovato, appearing on talent shows, and running her own YouTube channel.
• She moved to LA to pursue her dreams and became a professional dancer at the age of 17.
• She has over 1.3 million followers on Instagram and YouTube and has an estimated net worth of $1 million.
• Jojo is 5ft 5ins (165 cm), has dark brown eyes, and black hair.
 
Who is Jojo Gomez?
Joanna Marie 'Jojo' Gomez was born in Fairview, New Jersey USA, on 9th of July 1993 of Latina descent. This popular dancer and choreographer is known as the dancer for Demi Lovato, and for participating in various talent shows, such as 'The X Factor', 'Beyond Dance' and 'America's Got Talent'. She has her own YouTube channel on which she uploads videos of her dancing, and creating choreographies for popular songs.
Jojo Gomez Bio: Early Life and Education
Jojo has liked dancing since she was a little girl growing up with her parents and her older brother George. After her parents divorced, Jojo, her mom and brother moved to South Hadley, Massachusetts US. Her parents took her to Broadway shows which was the experience that shaped her life; favorite musicals that made Jojo wish to dance on Broadway were 'A Chorus Line' and 'Chicago'.  By the age of 11, Jojo was trained in all areas of dance, and she also attended dance competitions and a workshop in Atlantic City, where she competed with other dancers to join the dance tour. As she won the scholarship, Jojo had a chance to travel all around the country with other tour members as an official 'protégé'. She also attended Holyoke Catholic High School in South Hadley, but knew that she wouldn't go to college, as she wanted to become a professional dancer.
Career and Net Worth
At the age of 17 Jojo moved to Los Angeles, California to pursue her dreams and professional goals. She went with her parents to an audition for a talent agency, and she was signed the day after, which marked her first significant step towards further achievements. Her first professional job was as one of the dancers for the Britney Spears tribute show. Jojo also won the Michael Jackson Vanguard award. She later stated that she was immensely nervous and could not believe she was the one selected among so many other talented dancers. Afterwards, she danced alongside Justin Bieber at the 'X Factor' and other popular talent shows.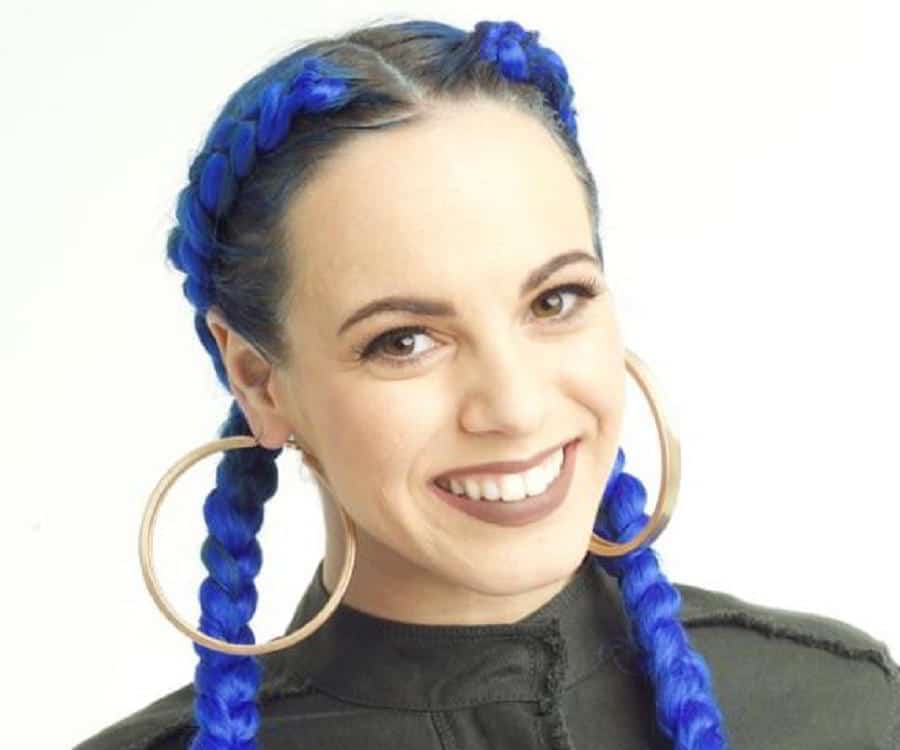 She noticed that her body is getting curvier, so she went on very strict diets to lose weight, but as a Latina woman her body was naturally curvy. Jojo recollects this period of her life as one of the hardest as she did not have much confidence, and was constantly rejected at auditions due to her weight. People would tell her that she was talented, but just not skinny enough to be a dancer. Tired of rejections, Jojo considered this to be unfair so she decided to create her own brand.
To support herself she started giving dance lessons, eventually teaching regularly in Los Angeles at the Millennium Dance Complex (MDC) and EDGE Performing Arts Center. Some of the other venues where she held master classes included MDC Dallas, MDC Denver, MDC Salt Lake city and MDC Orange County.
She created her YouTube channel in 2009, but only started uploading videos in 2014. Some of her most popular uploads are choreographies for 'Work' by Rihanna and 'Me too' by Meghan Trainor – currently she has over 1.3 million subscribers. Soon after her channel became popular, Jojo started cooperating with Tim Milgram, a popular dance director who started shooting and sharing her videos. Jojo booked her first music video in which she was featured as one of the main dancers, starring in Red Fu's music video for the song 'New Thang'.
On her Instagram account, Jojo also has over 1.3 million followers, and because of these two social platforms, her posts even caught attention of Tinashe's manager, who saw Jojo dancing to her songs 'Super Love' and 'Party Favors', and wanted her to feature her new video 'Company'. The two later developed a close friendship, and Jojo even did the choreography for her music video 'Flame'.
When she tours or teach on dance conventions Jojo is a dedicated professional who gives one hundred percent of herself to the job, sometimes being forced to neglect other things in her private life. She is not a big fan of social media, but has to maintain a strong presence on social media platforms because she books most of her jobs through them, for example doing a choreography for The Backstreet Boys after their director found her on Instagram.
As of mid-2019, authoritative sources have estimated Jojo's net worth at close to $1 million, based on her activities in the world of dance, and it keeps growing based on the number of followers and subscribers she has, as well as her physical activity.
Private life
Jojo is not a fan of sharing every moment of her private life with the public; the only person whose pictures she often posts on Instagram is her brother George. Since 2017, Jojo has been dating a fellow colleague Donovan Okimura, known as The Rude Boy. She said her friends and family, as well as her boyfriend are having a lot of understanding for her, and that she is very grateful to them.
Jojo Gomez's Body Measurements, Height and Weight
Due to her profession, Jojo is obliged to keep her body strong and healthy. She wakes up around 9 am every morning and stretches, and does yoga followed by a work-out. She has dark brown eyes and black hair and is approximately 5ft 5ins (165 cm), while her weight is currently unknown
Source:
IMDb
,
Wikipedia