Who is Karen Fairchild?
Karen Fairchild is an American country musician, who attained fame as a member of the country music group Little Big Town, next to her husband Jimi Westbrook, Kimberly Schlapman and Phillip Sweet. So far they've released eight studio albums, including the platinum-certified "Tornado", which topped the US Country chart and reached No. 2 on the US Billboard 200.
Karen Fairchild Wiki: Age, Childhood, and Education
Karen Fairchild was born on the 28th September 1969, in Gary, Indiana USA; Karen is a rather private persona and hasn't to revealed much about her childhood years, such as the names of her parents and their professions, nor whether she is a single child or has siblings. In regards to her education, she attended Samford University in Birmingham, Alabama.
Career Beginnings
Karen was interested in singing from an early age, and as she got older would work on perfecting her singing skills.
She was a part of a Christian vocal group Truth, and formed a music duo with Leigh Cappillino – KarenLeigh – with whom she released hit singles such as "This Love Has", and "Save it For a Rainy Day". During her college years she befriended Kimberly Roads, and the two moved to Nashville, Tennessee, to pursue a musical career together. In 1998, they were joined by Jimi Westbrook, and soon afterwards Phillip Sweet to form the Little Big Town band.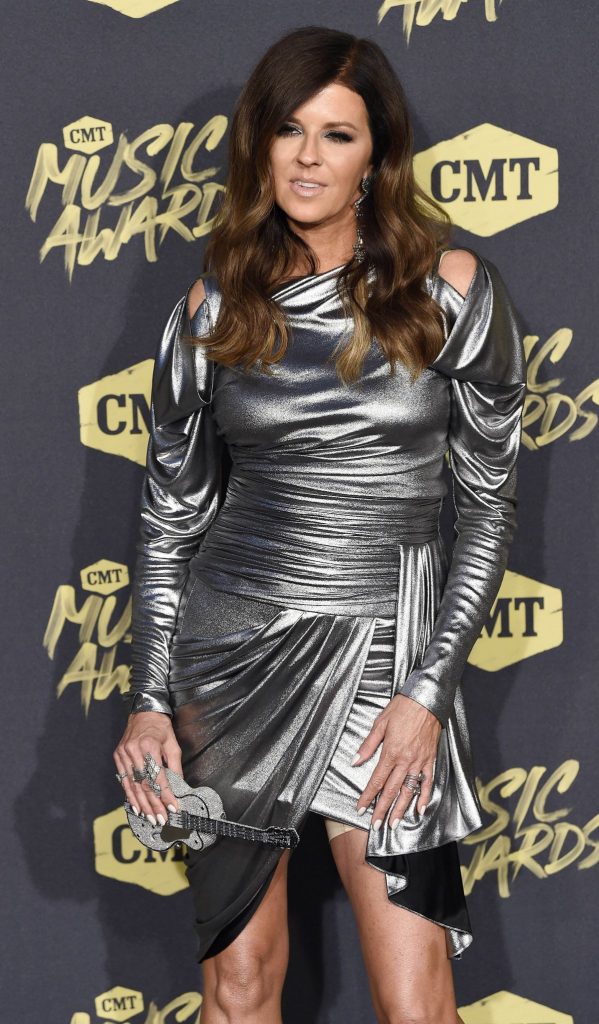 They first signed a deal with Mercury Nashville Records, however, they had no luck in releasing an album with the label, and were dropped. Nevertheless, they continued to make music and collaborated with several other musicians, including Collin Raye and Sherrie Austin, before they signed a contract with Monument Records Nashville. The debut album "Little Big Town", came out in May 2002, and reached No. 40 on the US Country chart.
Rise to Prominence
Following the release of the album, the members started experiencing problems, as Jimi's father died, Karen divorced her husband, Sweet entered the divorce process, and to make things worse, the Monument label ceased to exist. Nevertheless, the group continued its tour, but the members also had everyday jobs to support their musical aspirations. Luck smiled on them as they signed with Equity Music Group in 2005, and their second album was released in October the same year, entitled "The Road Here", which achieved platinum status while reaching No. 12 on the US Country Chart.
Since then, the group has become rather popular, with albums such as "The Reason Why" (2010) – their first to top the US Country Chart, then "Tornado" (2012), which achieved platinum status in the US and Gold in Canada, while also topping the Country chart and reaching No. 2 on the US Billboard 200, then "Pain Killer" (2014), which reached No. 3 on the US Country chart, and "The Breaker" (2017), which became their third album to top the US Country Chart.
The group is now working on their ninth studio album – "Nightfall" – scheduled for release in January 2020.
Karen Fairchild Net Worth
Karen has become a rather respected musician, and her success and that of the whole group has contributed considerably to her wealth. So, have you ever wondered how rich Karen Fairchild is, as of early 2020? According to authoritative sources, it has been estimated that Fairchild's net worth is as high as $3 million, which is quite impressive, don't you agree?
.@dolcegabbana this may be my favorite ever. #grammys pic.twitter.com/gMTgAiiSzk

— Karen Fairchild (@KarenFairchild) January 26, 2020
Karen Fairchild Personal Life, Marriage, Husband Jimi Westbrook, Children
Karen isn't one of those celebrities who share everything about their personal life, but we have found out some details about her. Well, Karen is a married woman – her husband is her colleague Jimi Westbrook. The two met in 1998 and married in 2006, since when they've welcomed a son named Elijah Dylan Westbrook.
Jimi Westbrook was born on the 20th October 1971 in Arkansas, where he spent his childhood next to his sister, Joyce Marie Westbrook Morgan. There is no information about his education and his career before he became a part of Little Big Town.
Karen was married before Jimi, but Karen hasn't to reveal any details related to her previous affairs, except that she divorced in 2002.
Karen Fairchild Internet Fame
Since she started her career, Karen has built a decent fan base on social media platforms, especially Instagram, and she's used her popularity to promote her career achievements, in addition to posts from her personal life. Karen is also quite popular on Facebook, while on Twitter, Karen also has loyal fans.
So, if you aren't already a fan of this popular musician, then this is a perfect opportunity for you to become one, just skip over to her official pages, and see what she is up to next, both personally and professionally.