• Spencer Grammer is an actress known for voicing the character Summer Smith in "Rick and Morty" and playing Casey Cartwright in "Greek".
• She has an estimated net worth of over $1 million.
• She is the daughter of comedian and actor Kelsey Grammer and is named for her paternal aunt.
• She is currently undertaking graduate studies at Columbia University and is active on social media.
• She is married with one son and filed for divorce in 2017.

Known for movies
Short Info
| | |
| --- | --- |
| Date Of Birth | October 9, 1983 |
| Spouse | James Hesketh |
| Fact | Stepdaughter of Kayte Grammer. |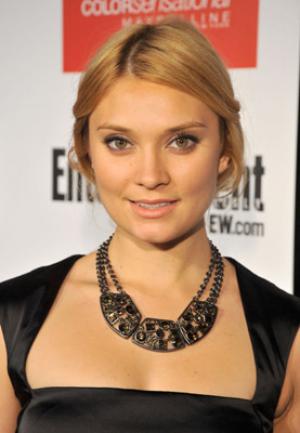 Who is Spencer Grammer?
Spencer Karen Grammer was born on 9 October 1983, in Los Angeles, California, USA, and is an actress, best known for her work in the animated series entitled "Rick and Morty", in which she voiced the character Summer Smith. She also appeared in the series "Greek" playing Casey Cartwright.
https://www.instagram.com/p/BvU58U9nXcz/
The Net Worth of Spencer Grammer
How rich is Spencer Grammer? As of early-2019, sources inform us of a net worth that is over $1 million, earned through a successful career in acting. She's also appeared in several films throughout her career, and as she continues her endeavors, it is expected that her wealth will also continue to increase.
Early Life, Education, and Career Beginnings
Spencer is the daughter of comedian and actor Kelsey Grammer, and is named for her paternal aunt, murdered during the 1970s. She grew up with six paternal half-siblings including Greer Grammer, and also has a maternal half-sister. After matriculating from high school, she enrolled at Marymount Manhattan College located in New York City, but began her acting career as a child, making a guest appearance in the show "Cheers" in 1992, though it was uncredited.
It wasn't until 12 years later that she formally started to pursue an acting career, following the footsteps of her father. She appeared in guest roles and pilots of several projects, including "Clubhouse", "Jonny Zero", and "Third Watch". She also worked on "The Bedford Diaries", "As the World Turns", and "Six Degrees". In 2006, she made her feature film debut in "Beautiful Ohio" which starred William Hurt and is based on the Ethan Canin short story entitled "Batorsag and Szerelem". The following year, she had an uncredited role in the film "Descent" which starred Rosario Dawson.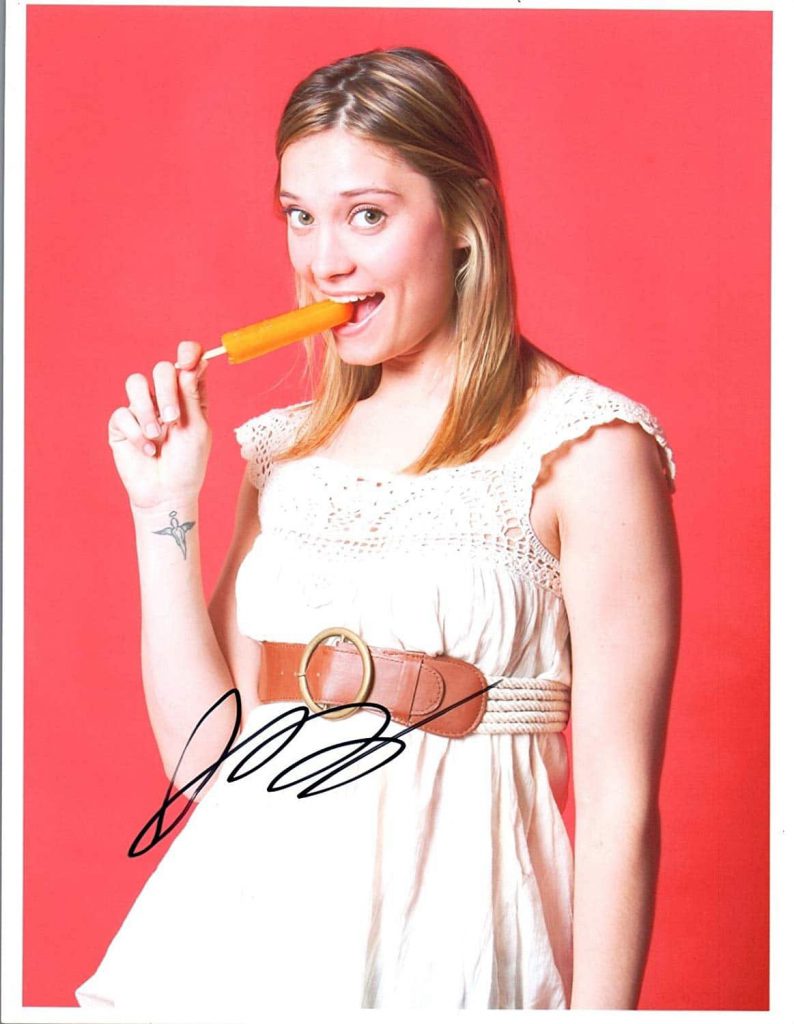 Greek & Rick and Morty
In 2007, she became one of the lead characters in the television series "Greek", which follows the lives of students at the fictitious Cyprus-Rhodes University (CRU) located in Ohio. The students who are focused in the show follow the school's Greek system. She stayed with the show for the next four years, completing a total of 74 episodes as her character navigates through sorority drama and a messy love triangle. Concurrently she did voice work for an episode of "Robot Chicken".
After the serie's end, she appeared as a guest in episodes of "CSI: NY" and "CSI: Crime Scene Investigation", and joined the cast of the television series "Ironside", but which was cancelled after four episodes. In 2013 she became one of the voices for the adult animated series "Rick and Morty", which follows the misadventures of mad scientist Rick Sanchez and his grandson Morty Smith who embark on inter-dimensional adventures while maintaining their domestic life. The show originated from an animated parody short of "Back to the Future"; the show has been greatly praised for its creativity, humor and originality.
Recent Projects
Simultaneously Spencer also managed other acting projects; in 2014, she appeared in an episode of both "Royal Pains" and "Chicago PD", and the following year was cast in the show "Mr. Robinson" starring Craig Robinson, however, the show was cancelled after just a month of airing. She then had guest roles in shows such as "Grey's Anatomy", and "Scorpion", and one of her latest projects is appearing as Beth Miller in the psychological television series "Tell Me A  Story", which is based on the Mexican series "erase una vez", and set to air for a second season in 2019.
Father – Kelsey Grammer
Spencer's father is Kelsey Grammer who is known for his two decade long portrayal of the character Dr. Frasier Crane in the sitcoms "Frasier" and "Cheers". He is also known for being the voice actor of "The Simpsons" character Sideshow Bob. In recent years, he's been collaborating with Guillermo del Toro for the animated program entitled "Trollhunters". The series follows the story of a teenage boy who stumbles upon a realm inhabited by trolls and other magical creatures. Over the course of his career, he has won a Tony, three Golden Globe and five Primetime Emmy Awards.
Take a look at my new role as District Attorney Gore Bellows on @innocentonfox. Tune in on February 15! pic.twitter.com/o95lAjWHnM

— Kelsey Grammer (@KelseyGrammer) February 8, 2019
Personal Life
For her personal life, it is known that Grammer married firefighter James Hesketh in 2011 and they have a son together. However, after six years of marriage the two filed for divorce. According to reports, she is currently undertaking graduate studies at Columbia University, studying directing and film screenwriting.
Similar to numerous actors, she is highly active online through accounts on several major social media websites. She has an account on Twitter on which she posts various comedic content, and some of her daily thoughts. There are large gaps in between her posts as she is busy with many of her acting projects. She also has an Instagram account on which she posts a lot of personal photos, with her friends, her outdoor trips, and even promotions of some of her most recent projects such as "Tell Me a Story". Most of her lengthy posts can be seen on her Facebook page which she elaborates on her Twitter and Instagram posts. She loves to post about interesting details and facts from the past, along with some of her present endeavors. At times she posts videos, showcasing the weather and scenery from where she's been recently.
General Info
| | |
| --- | --- |
| Full Name | Spencer Grammer |
| Date Of Birth | October 9, 1983 |
| Height | 1.7 m |
| Profession | Voice Actor |
| Education | Marymount Manhattan College |
| Nationality | American |
Family
| | |
| --- | --- |
| Spouse | James Hesketh |
| Children | Emmett Emmanual Hesketh |
| Parents | Kelsey Grammer, Doreen Alderman |
| Siblings | Greer Grammer, Faith Evangeline Elisa Grammer, Mason Olivia Grammer, Jude Gordon Grammer |
Accomplishments
| | |
| --- | --- |
| Movies | Beyond Paradise, In Lieu of Flowers, Missing William, Descent, Beautiful Ohio |
| TV Shows | Mr. Robinson, Ironside, Greek, Rick and Morty |
Social profile links
Quotes
| # | Quote |
| --- | --- |
| 1 | When I went to college, it didn't even occur to me that I should be in a sorority at all. I went to school in New York City, where you don't need to be in a sorority to go to a party! |
| 2 | My dad has an incredible passion for living life, and he's really, really funny, so he definitely encourages me to enjoy all aspects of life. He's very proud of me and definitely encourages my career path, and we have a good time talking about work. |
| 3 | Netflix has such a knack for giving a new life to those B-movies that you thought and hoped no one would ever see. Especially when you have a new project coming out and they're looking to mine some of your lesser-known films. |
| 4 | I loved The O.C. (2003) and I totally watch Gossip Girl (2007), too! |
| 5 | If you're not adventurous,, you're not really living, I think... especially in college. |
| 6 | I always thought that sororities were just made up of cheerleaders from high school. And I kind of picked on those cheerleaders! |
| 7 | I once went to a fraternity house when I was in high school... you know, you would rent them during the summer for really cheap, and students are in there. So I met some people who rented a room. I just remember it being very dirty. |
| 8 | I love pushing my boundaries and seeing how far I can go without, you know, dying or injuring myself too badly. |
| 9 | Everyone has their thing, and I was the weird, artsy kid. |
| 10 | Greek (2007) is basically a show about sororities and fraternities. It follows "Casey Cartwright", played by me, her younger brother, and all the people that are involved in their lives from the different fraternities. |
| 11 | I think Mariska Hargitay on Law & Order: Special Victims Unit (1999) is a really good example of a female lead I'd like to emulate. She's really been able to captivate men and women in a way that's appealing, which is a tough line to follow. |
| 12 | People are always going to assume I got my roles because of my father. There's not much I can do about that. He and I talk about the business sometimes, but he's my dad. |
| 13 | I think Mariska Hargitay on Law & Order: Special Victims Unit (1999) is a really good example of a female lead I'd like to emulate. |
| 14 | I love pushing my boundaries and seeing how far I can go without, you know, dying or injuring myself too badly. On set I was like, 'Give me some stunts! Give me whatever you want. Throw it at me. I want to do it all.' |
| 15 | I've been learning how to shoot a gun and properly handcuff people so that on the day I need to pull someone down to the ground, it looks and feels natural for me. |
| 16 | I want to pay my mortgage and go on vacation, so I love working. I want to be able to do independent projects as well, and being on a successful TV show allows you to do some other things. |
Facts
| # | Fact |
| --- | --- |
| 1 | Gave birth to her 1st child at age 28, a son Emmett Emmanual Hesketh on October 10, 2011 weighing in at 7 lbs. 7 oz. Child's father is her husband, James Hesketh. |
| 2 | Has 4 younger step-siblings via her father Kelsey Grammer: Greer Grammer (b.February 15, 1992), Mason Olivia Grammer (b.October 24, 2001), Jude Gordon Grammer (b.August 28, 2004) & Faith Evangeline Elise Grammer (b.July 13, 2013). Her another one younger half-brother, Faith's twin, died into utero. She also set to welcome her 5th younger half-sibling in 2014. |
| 3 | Stepdaughter of Kayte Grammer. |
| 4 | Engaged to James Hesketh [January 25, 2011]. |
| 5 | Mother, Doreen Alderman, was a back-up dancer (dressed in green) in Steve Martin's Saturday Night Live (1975) King Tut skit. |
| 6 | Attended Los Angeles County High School for the Arts. |
| 7 | When she was 10 years old, she had a crush on Jonathan Taylor Thomas. |
| 8 | Younger half-sister, Greer Grammer, was Miss Teen Malibu 2008. |
| 9 | Once had an alpaca named Frasier; now has a cat named Cookie. |
| 10 | Studied art history at Marymount Manhattan before switching to theater. |
| 11 | One of her favorite movies is Annie Hall (1977). |
| 12 | Attended college at Marymount Manhattan. |
| 13 | Wanted to be a zoologist as a child. |
| 14 | Named after her ill-fated aunt who was raped and murdered eight years before she was born. Her middle name is the same as her late aunt's first name. |
| 15 | Ex-stepdaughter of Camille Grammer. |
| 16 | Daughter of Kelsey Grammer and Doreen Alderman. |
Pictures
Movies
Actress
| Title | Year | Status | Character |
| --- | --- | --- | --- |
| Random Tropical Paradise | 2017 | post-production | Colette Weller |
| I'd Like to Be Alone Now | 2017 | post-production | Anna |
| The Outdoorsman | 2017 | post-production | Carol |
| Boone: The Bounty Hunter | 2017 | | Kat |
| Grey's Anatomy | 2017 | TV Series | |
| Scorpion | 2016 | TV Series | June |
| Rush Hour | 2016 | TV Series | Heather Lamb |
| Harmontown | 2016 | TV Series | |
| I Am a Wolf, You Are the Moon | 2016 | Video short | |
| Beyond Paradise | 2016 | | Rachel |
| Mr. Robinson | 2015 | TV Series | Ashleigh Fellows |
| Roommate Wanted | 2015 | Video | Dee |
| Chicago P.D. | 2014-2015 | TV Series | Jean Cassidy / Jenn Cassidy |
| Royal Pains | 2014 | TV Series | Ashley |
| Missing William | 2014 | | Jill |
| Saint Francis | 2014 | TV Movie | Heather |
| Ironside | 2013 | TV Series | Holly |
| In Lieu of Flowers | 2013/I | | Rachel |
| CSI: Crime Scene Investigation | 2013 | TV Series | Ella St. James |
| CSI: NY | 2012 | TV Series | Kim Barnett |
| Greek | 2007-2011 | TV Series | Casey Cartwright |
| Robot Chicken | 2009 | TV Series | Atlantis Mother |
| Descent | 2007 | | Stephanie (uncredited) |
| As the World Turns | 2006 | TV Series | Lucy Montgomery / Dr. Lucy Montgomery |
| Beautiful Ohio | 2006 | | Carlene |
| Six Degrees | 2006 | TV Series | Nanny |
| The Bedford Diaries | 2006 | TV Series | Lee's Classmate |
| The Path of Most Resistance | 2006 | Short | Prudence |
| Law & Order: Special Victims Unit | 2006 | TV Series | Katie |
| Clubhouse | 2004-2005 | TV Series | Sheila |
| Third Watch | 2005 | TV Series | Kimmie Haynes |
| Jonny Zero | 2005 | TV Series | Dora |
| Sweetie Pie | 2002 | | |
| Cheers | 1992 | TV Series | Little girl |
Self
| Title | Year | Status | Character |
| --- | --- | --- | --- |
| Greek Uncovered | 2008-2010 | TV Series documentary short | Herself |
| Greek Chapter 4: At World's End | 2010 | Video documentary short | Herself |
| Dancing with the Stars | 2009 | TV Series | Herself - Audience Member |
| Entertainment Tonight | 2008 | TV Series | Herself |
| America's Prom Queen | 2008 | TV Series | Herself - Panelist |
| Jimmy Kimmel Live! | 2008 | TV Series | Herself |
| Learn to Hip Hop: Volume 2 | 2003 | Video short | Herself |
Awards
Nominated Awards
| Year | Award | Ceremony | Nomination | Movie |
| --- | --- | --- | --- | --- |
| 2016 | BTVA Television Voice Acting Award | Behind the Voice Actors Awards | Best Vocal Cast in a Television Series | Rick and Morty (2013) |
Source:
IMDb
,
Wikipedia