Who is KKVSH?
KKVSH is an American YouTuber, model, and social media personality. She is famous for her distinctive long and sharp tongue, which has garnered a significant following on social media, with over eight million followers on her Instagram page
Wiki: Age, Childhood, and Education
Mikayla Saravia was born on 29 October 1997 in the USA – although her exact birthplace is undisclosed, some sources put her in West Palm Beach, Florida. Her early personal life remains private, with no disclosed information about her father and mother. However, it's known that she has a brother, holds American nationality, and is of mixed Salvadorian and Jamaican ancestry.
Mikayla's educational journey began at Promise Public Elementary School and then studied at Bak Middle School of the Arts. Continuing her education, she attended Palm Beach Lakes Community High School, while she eventually matriculated from Marverics High, after which Mikayla enrolled at Palm Beach State College.
Career and Internet Stardom
Mikayla's journey into the world of fashion and modeling started when she was quite young. Her distinctive style and charm made her stand out from others. She decided to share her experiences on Instagram, on which she posts pictures that showcase her fashion sense and modeling skills. People quickly fell in love with her style, and her Instagram account gained millions of followers who admired her uniqueness.
In 2019, something big happened in Mikayla's life – a video showcasing her extraordinary tongue talent went viral on the internet. This sudden fame turned her into a star, everyone fascinated by her incredible skill.
Mikayla didn't limit herself to Instagram; she also joined other social media platforms such as Twitter and TikTok, on which she continued to grow her influence. In October 2019, she created her official Twitter account with the username therealkkvsh. This move helped her connect with a wider audience and share her unique content;  her engagement on different platforms solidified her status as a social media sensation.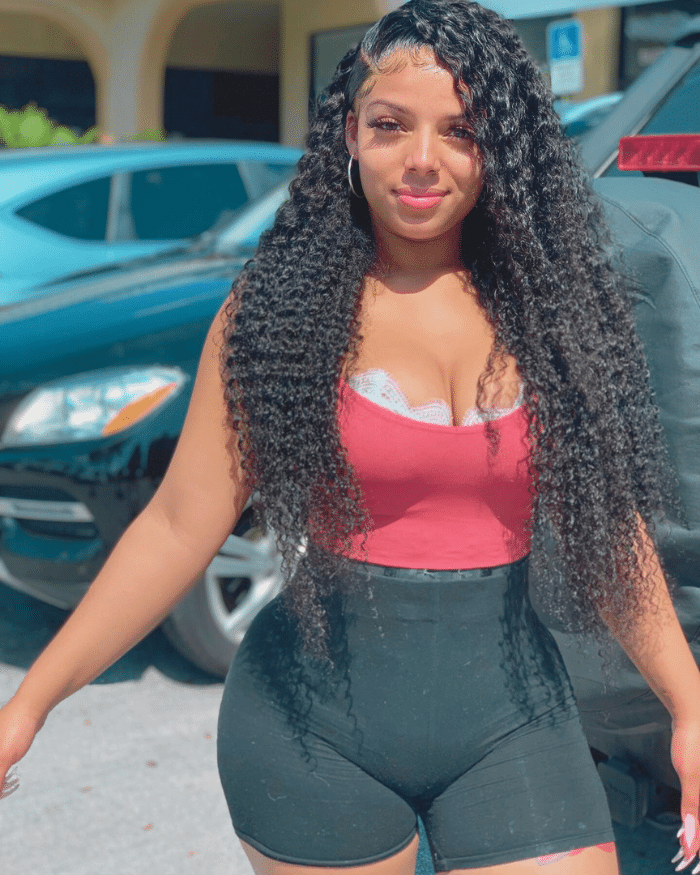 Mikayla's entrepreneurial spirit led her to explore e-commerce. She established online shop the KKVSH Store, through which she sold a wide range of products. This venture allowed her to connect with her followers in a new way, further expanding her career and online presence.
Besides being active on popular social media platforms, Mikayla also explored a different avenue – OnlyFans,  a platform on which social media stars and creators offer special content to their subscribers. Mikayla's presence on OnlyFans has been well-received, and she offers her subscribers an exclusive look into her world through a subscription plan priced at $19.99 per month.
YouTube Channel Popularity
Mikayla's journey into the world of YouTube began in September 2017, when she created her own YouTube channel, which initially featured a diverse range of content, including pranks, reaction videos, and travel adventures. It was a new and dynamic way for her to connect with her growing online audience.
In that same year, she made her debut on YouTube with a video entitled "KKVSH BIRTHDAY BASH DENVER", which now has over 215,000 views. Since launching her YouTube channel, KKVSH has amassed a massive following on the video-sharing platform with more than 145,000 subscribers, and her videos have been viewed more than six million times. Some of her most popular include "WHEN BAE MAD AT YOU", with just under 500,000 views, then "ASMR | 21 QUESTIONS FROM MY IG FOLLOWERS", which has been viewed more than 250,000 times, and "Second Chance | The Time I Got Shot", with more than 240,000 views, in addition to many other videos that have increased her popularity and net worth.
Y'all fuck with #Kkvsh ?? 🤔🤔 #GirlWithTheTongue pic.twitter.com/YRmQyD9a2D

— J Smoove (@ohjsmoove) December 15, 2018
Boyfriend Altercation and Shooting Incident
KKVSH faced a troubling situation when her boyfriend, Nick Yardy, accused her of being involved with a competitor blogger named Jimmy Stacks and even claimed she cheated with reggae star Popcaan. This accusation led to a recent assault, which is just one of several challenges that she's experienced recently in her personal life.
In a separate incident, KKVSH found herself in a dangerous situation in April 2019, when a shooting occurred at Lake Worth's Howard Park. During this incident, she sustained an upper arm wound, narrowly escaping a potentially life-threatening situation. Remarkably, she took to YouTube to share the shocking events with her followers, live-streaming the incident and revealing her bullet wound, providing a raw and unfiltered account of her experience.
One of her YouTube videos, "Second Chance | The Time I Got Shot", serves as a documentary of her harrowing ordeal during the shooting, and her successful escape from harm.
In another video entitled "Living With a Bullet Inside Me", KKVSH explained her initial decision not to remove the bullet, discussing the risks involved in attempting to remove it, and the potential consequences, such as death or paralysis, that she considered.
However, in her final video on this topic, "Getting Bullet Removed From My Back", KKVSH provided her viewers with a detailed account of the procedure to extract the bullet. This process ultimately proved successful, marking a significant chapter in her life journey that she shared openly with her online audience.
Net Worth
According to authoritative sources, KKVSH's net worth is estimated at close to $500,000 as of mid-2023.
Personal Life, Dating, Boyfriend, Single
According to reports, KKVSH is currently single and focused on her rising career.
Appearance and Body Measurements
KKVSH has black hair and brown eyes. She stands at a height of 5ft 5ins (1.65m), while she weighs approximately 150lbs (67kgs), with vital statistics of 34-29-38, and bra size 32B.