• Kristina Sunshine Jung is a 41-year-old American actress, designer, and entrepreneur
• She is the daughter of George Jung, the infamous drug-smuggler who worked with the Medellin Cartel and earned upwards of $100 million
• She was raised by her grandparents and aunt, and studied design in college
• She worked as a designer and appeared in the movie Blow with Johnny Depp and Penelope Cruz
• She is married to Romain Karan and has a daughter, and has a net worth of approximately $300,000
 
Who is Kristina Sunshine?
Born on 1 August 1978 under the fire sign of Leo, in an unspecified location in California, USA, Kristina Sunshine Jung is a 41-year-old American actress, designer and entrepreneur. She is actually best known for being the daughter of George Jung, the infamous drug-smuggler who was instrumental in helping Pablo Escobar import cocaine into the North American continent. An expert in smuggling, he collaborated with the Medellin Cartel and earned upwards of $100 million in the process. Kristina's mother, Mirtha Jung, also has an extensive charge sheet due of drug-related offenses.
My #heart #KristinaSunshineJung #GeorgeJung pic.twitter.com/9ar3ytu2hI

— George Jung Official (@GeorgeJungOffi1) November 10, 2016
As a result of her parents' endeavors, Sunshine had a tough childhood, but eventually managed to reconcile with both of them in recent years.
Early Life and Education: Raised By Her Grandparents
Kristina was raised in Southern California, but her upbringing was far from usual. Her mother was addicted to various drugs, and continued to be a user well through her daughter's childhood. Her father George managed to evade the authorities for much of her teens – he was never at home because his "job" involved traveling to Mexico and South America on a weekly basis.
After her parents finally divorced, Kristina was placed in the custody of Ermine and Frederick Jung, her grandparents. They tried their best to keep the young girl away from a life of crime, and with love and support they motivated her to study and work hard to be able to live carefree.
Unfortunately her grandfather died when she was 13, so she went to live with her aunt, Marie Jung, until she turned 18. Even today, Kristina frequently expresses her love towards her aunt and her grandparents through social media, often stating that they saved her life. There is no credible information pertaining Kristina's education, but it is believed that she matriculated from an unspecified high school in Southern California in 1996, before studying design in college.
Career: Blow and Design
Both George Jung and his daughter became celebrities when "Blow" was released in cinemas around the world in 2001. Starring Johnny Depp and Penelope Cruz, the movie chronicles the life and struggles of George, with parts of the movie depicting the toxic and unstable relationship with his daughter. Unbeknownst to most, Kristina actually appeared in the movie, in a court scene with Johnny Depp. For unspecified reasons, federal authorities threatened director Ted Demme with legal repercussions if he didn't delete the scene, however, you can see this segment of the movie in the DVD version, which contains other previously unknown parts.
As for her career in design, Kristina worked for several companies in the 2000s, before finally starting "BG Apparel and Merchandise" with her father. This brand was created in 2014, after George's release from jail.
How Blow Helped George and Christina Reconnect
While "Blow" highlighted Kristina's suffering as a child, it also made her realize that everyone deserves a chance at redemption. George was finally brought to justice in 1994, when he was arrested in Topeka, Kansas, carrying 1,754lbs (796kgs) of cocaine powder. He received a 60-year sentence, but as a result of his co-operation with federal authorities, this was reduced to 20 years. For most of his incarceration, Kristina neither visited George nor even spoke to him.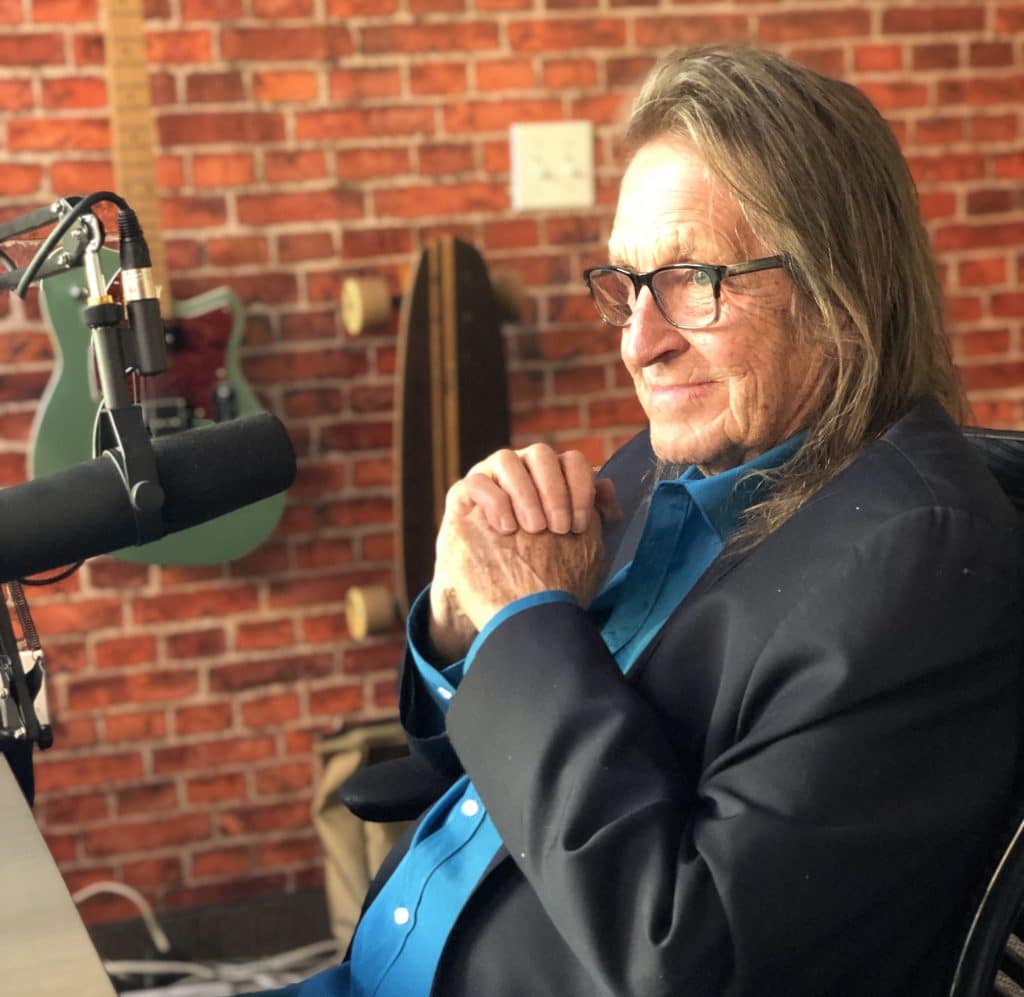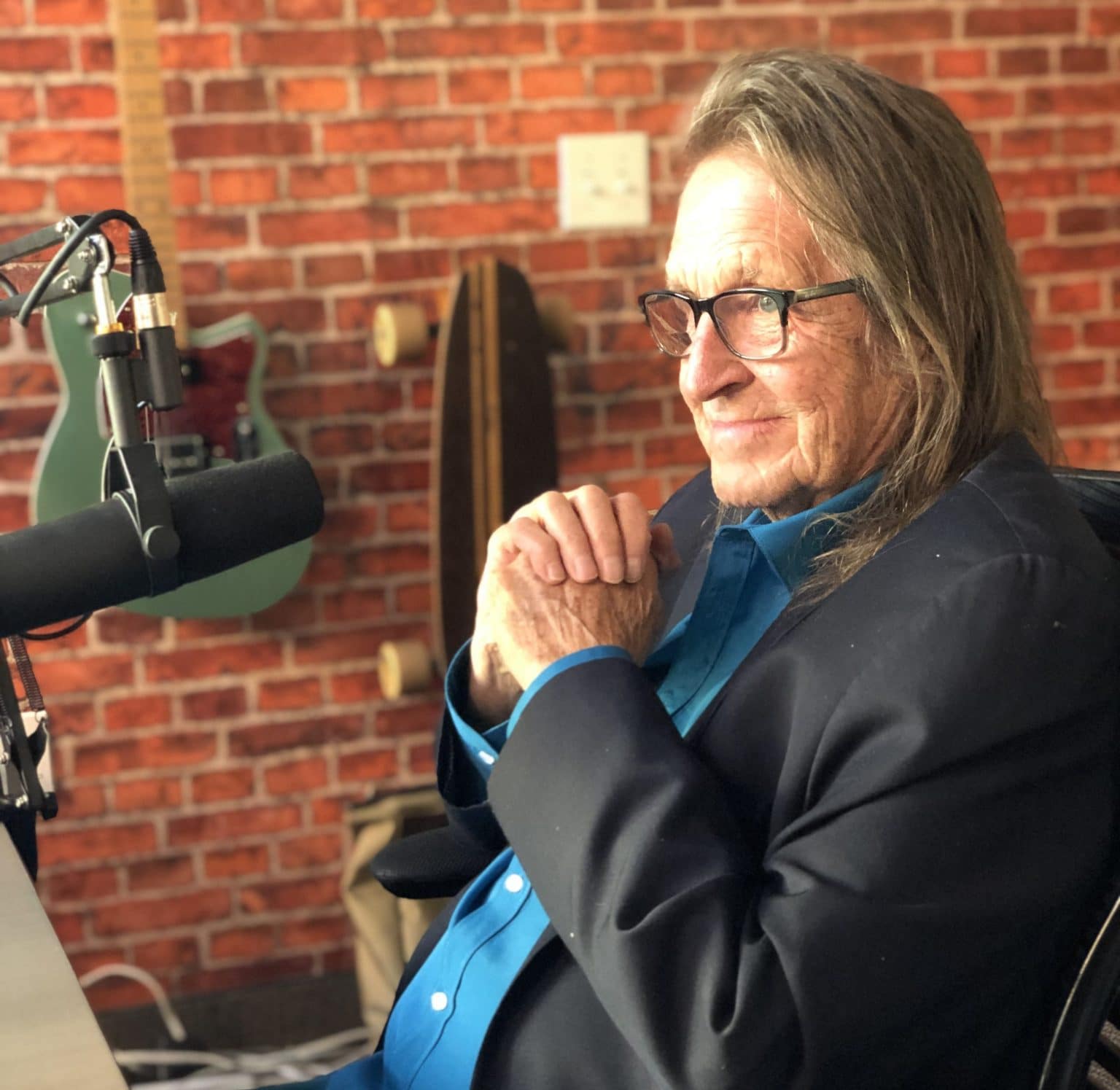 In the spring of 2002, she ventured to the Federal Correctional Institution, La Tuna, in Anthony, Texas to reconnect with her estranged father, and the two made several public appearances after George's release in 2014. However, he went back to jail for a month in 2016, after he made a public appearance without the permission of his parole officer. Unfortunately, his and Kristina's relationship fell apart yet again in 2017, after she couldn't accept him for who he is. 'I don't care about him breaking the law', stated Kristina in an emotional interview. 'What hurts me and will always hurt me is the effect his endeavors had on my life. That's something I won't be able to forget.'
George's Rise to Power
George Jung spent most of the 1960s in Manhattan Beach, California. Before Richard Nixon came to power, marijuana wasn't considered a taboo, and people smoked it freely, despite its federal illegality. A friend of his who studied at the University of Massachusetts. Amherst, informed him that a kilogram of cannabis which cost $60 in California, was sold for $300 in Massachusetts. George designed several smuggling routes, consisting of an elaborate network of mules, charter flights and Greyhound buses.
At one point, he connected with the son of a Mexican general, who provided him with several tons of marijuana on a monthly basis, with added legal protection using his father's influence.
While serving a short sentence in FCI Danbury, he met Carlos Lehder Rivas, the man Pablo Escobar tasked with expanding his influence in the US. The two teamed up upon release, and earned as much as $5 million per day through drug-running! With the help of the Medellin Cartel, Jung laundered billions of dollars in Panama. In 1978, he started working on his own, using various Mexican and Colombian connections. Much of the money he laundered was never recovered.
Personal Life: Is Kristina Sunshine Married? Does She Have Children?
Kristina Sunshine is married to Romain Karan, a Californian businessman, and they have a daughter – Athena Romina Karan – named after the Greek goddess of wisdom, law and justice.
Kristina has lived in various parts of the US, partly in an effort to avoid unwanted media attention and connections with her father. She is a private person and doesn't appear in public that often.
Net Worth: How Rich is Kristina Jung?
Have you ever wondered how affluent is Kristina? According to several sources, Kristina Sunshine has a net worth of approximately $300,000, as of September 2019, accumulated largely through her work as a designer.
Social Media Presence
Kristina is only active on Instagram, on which she has 30,000 followers. Her profile is set to private, most likely due to abuse from people who despise her father and his wrongdoings.