• Layla Spring is a young American singing star known for being a contender on the popular ABC television show "American Idol"
• She was born in Lebanon, Kentucky, USA and currently attends Marion County High School
• She became well-known after appearing as a contestant on the show "American Idol" in 2018
• She is active on Facebook, Twitter, and Instagram, and has her own YouTube channel
• Her estimated net worth is over $80,000
 
Who is Layla Spring?
Layla Spring is a young American singing star, who is probably best known for being one of the contenders on the popular ABC television show "American Idol", on which she managed to reach the pre-final stage of Top 24.
Early Life and Education
Layla was born under the zodiac sign of Libra on the 13th October 2001, in Lebanon, Kentucky, USA, the eldest of three children, so is of American nationality, and white ethnicity. She has two younger sisters named Dyxie and Jaycee Cambron, and except that her mother's name is Chasity, there isn't any other relevant yet available information regarding her family's background that has been publicly disclosed to the present date. The 17-year-old Layla currently attends Marion County High School in her home town of Lebanon.
American Idol and Rise to Fame
Layla stepped onto the path to stardom in 2017, when she first presented her amazing singing talent to the world at the Kentucky Opry Talent Search. Due to her exquisite performance, she was anointed as the winner of its Junior Division, however, to greater prominence young Layla came in 2018, when she appeared as one of the contestants on the TV show "American Idol". After singing The Miracles' song "Who's Loving You" and earning 'yes' votes from all three judges on the initial audition held in Nashville, Tennessee, she proceeded to the Hollywood Round of the show. The next part included passing its Solo Round before taking place in the Showcase Round in April 2018 where, after singing Tina Turner's hit single "Proud Mary", she managed to reach the show's pre-final round of Top 24.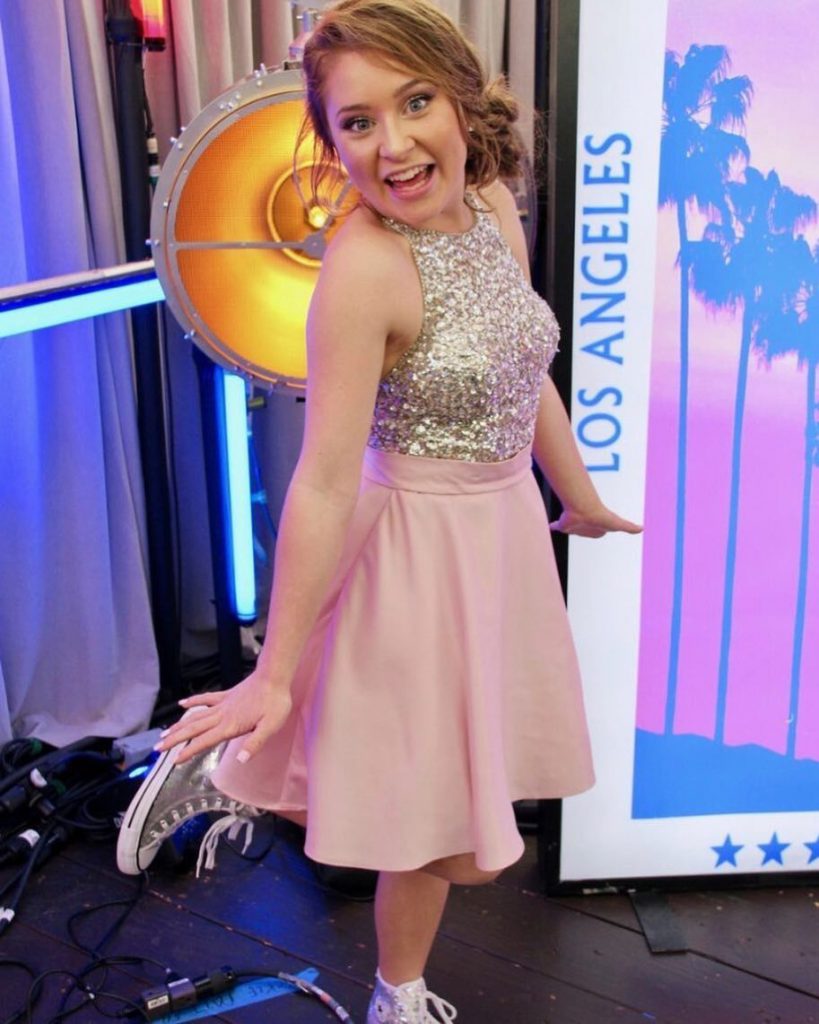 During the first part of this round of competition, Spring performed "A Broken Wing" – a song by American country musician Martina McBride. The second part included an on-stage performance featuring a popular country music duo Sugarland. Alongside Jennifer Nettles and Kristian Bush, Layla performed their hit single song entitled "Stuck Like Glue", which earned her a huge ovation by the audience. Despite her great performance and exquisite singing abilities as well as her almost born on-stage behavior, young Layla Spring was eliminated from further competition, which caused a big surprise in the audience and among her fans.
During the show's finale in May 2018, Layla made a non-competition appearance singing "Blue", alongside her younger sister Dyxie and popular American country music singer and songwriter, the winner of the World Music Awards – LeAnn Rimes.
Personal Life
Despite her growing popularity, Spring has somehow managed to keep her personal life quite private, and far from the mass media, as there aren't many relevant yet available details about it. There isn't any information about her love life or romantic connections either, but still a minor, she is certainly unmarried and quite possibly single at the moment.
She sports a slim and toned figure, and stands 5ft 2ins (1.58m) tall, weighs around 105lbs (48), so her hourglass silhouette easily gathers attention with her vital statistics being 34-27-35, which in addition to her brunette hair and grey eyes, makes her appearance quite alluring and camera friendly.
Apart from those mentioned above, Layla Spring is also active on several popular social media networks such as Facebook, on which she currently has over 45,000 fans, and Twitter on which she's amassed a total of more than 17,000 followers so far. A huge dose of Layla's fame comes from her presence on Instagram, on which her official account – @laylaspring – has close to 100,000 fans. Additionally, she runs her own YouTube channel which currently rakes up almost 3,000 subscribers.
Net Worth
Have you ever wondered how much wealth this 17-year-old American singing sensation has accumulated so far? How rich Layla Spring is? According to sources, it is estimated that the total of Layla's net worth, speaking as of mid-2019, revolves around the sum of over $80,000, acquired through all her efforts mentioned above.
Source:
IMDb
,
Wikipedia