Who is Willa Fitzgerald?
Willa is an American actress who gained recognition for her role as Emma Duval in the TV series "Scream: The TV Series". Over the years, she's appeared in various notable TV series such as "Royal Pains" and "Dare Me". Additionally, she has appeared in films such as "Little Women" and "Freak Show", in addition to many other roles she's had so far in her career.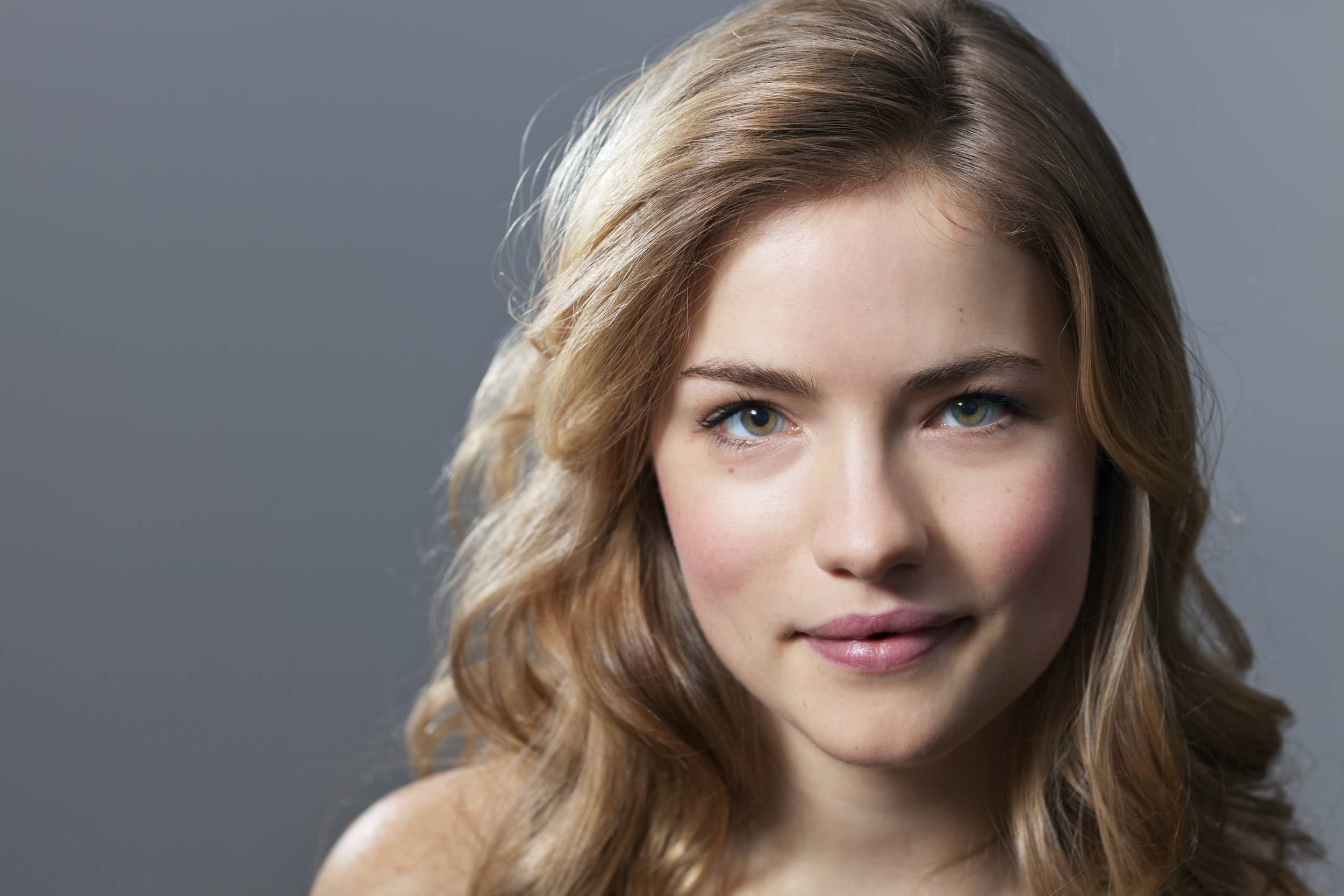 Wiki: Age, Childhood, and Education
Willa Fitzgerald was born on 17 January 1991, in Nashville, Tennessee, USA, the daughter of Judith Dohse and Edward Fitzgerald. During her early life, Willa attended the Harpeth Hall School, a prestigious private college-preparatory school for girls in Nashville, matriculating in 2009. She later pursued her passion for acting and theater by obtaining a Bachelor of Arts degree in theater studies from Yale University in 2013.
Career Beginnings
In 2008, Willa Fitzgerald made her acting debut in the role of Vivian in the film "For the Love of a Dog", with Sherman Hemsley, Phil Vassar, and Tina Wetherby in the lead roles.
She returned to acting only in 2013, with the role of Lola Laffer in the TV series "Alpha House". The show, a political comedy created by Garry Trudeau, revolves around four Republican senators living together in a townhouse in Washington, D.C. Willa starred alongside John Goodman, Clark Johnson, Matt Malloy, and Mark Consuelos.
Willa had a prolific year in 2014, further enhancing her acting career with several notable roles. She made a guest appearance in the TV series "Blue Bloods" as Lacey Sutherland, starring alongside main stars Tom Selleck and Donnie Wahlberg.
Continuing her streak, Willa appeared in "The Following", a thrilling series featuring Kevin Bacon and James Purefoy as main stars. In the episode "Betrayal", Fitzgerald took on the role of Jenny, contributing to the suspense and intrigue of the show.
Furthermore, in the medical comedy-drama "Royal Pains", she secured a recurring role as Emma Miller in its sixth season. The series starred Mark Feuerstein and Paulo Costanzo and revolved around a concierge doctor catering to wealthy clients in the Hamptons.
Rise to Stardom
The turning point in Willa Fitzgerald's career came in 2015, when she landed the lead role of Emma Duval in the TV series "Scream". This opportunity proved to be a major stepping stone, propelling her to stardom and gaining significant recognition in the entertainment industry. Based on the popular horror film franchise of the same name, follows a group of high school students who find themselves entangled in a series of gruesome murders, all reminiscent of the town's dark past. She starred alongside other talented actors, including Bex Taylor-Klaus, Carlson Young, John Karna, and Amadeus Serafini, among others. Together, they brought the suspenseful and chilling storyline to life. The success of "Scream" not only solidified Willa Fitzgerald's position as a versatile actress but also earned her a Teen Choice Award nomination in the category of Choice Summer TV Star: Female in 2015.
In 2017, Willa Fitzgerald continued to expand her portfolio with performances in various projects. In the drama film "Freak Show", Fitzgerald portrayed Tiffany, shining alongside co-stars Alex Lawther and Bette Midler. The movie follows the story of a vivid and courageous teenager who faces challenges as he embraces his true self in a conservative high school.
In the suspenseful thriller "Blood Money", she delivered an engaging performance as Lynn, sharing the screen with co-stars John Cusack and Ellar Coltrane. The film revolves around a group of friends whose wilderness outing takes a dark turn when they stumble upon a stash of money, leading to a series of dangerous and deadly consequences.
One of the highlights of the year was landing the main role of Meg March in "Little Women", a film adaptation of the timeless novel by Louisa May Alcott. In this heartwarming tale of sisterhood and self-discovery, Fitzgerald starred in an ensemble that included Lea Thompson, Lucas Grabeel, and Sarah Davenport.
In the subsequent years, Willa Fitzgerald continued to make her mark in the television industry through guest roles in various acclaimed series. In 2018, she appeared in "House of Cards" as 21-year-old Claire, making her mark in two episodes entitled "Chapter 72" and "Chapter 73". The political drama series, starring Robin Wright and Michael Kelly, explores the dark and manipulative world of Washington, D.C. politics.
The following year, Fitzgerald made a guest appearance in "Law & Order: Special Victims Unit" as Ava Parcell in the episode entitled "Plastic". The long-running crime drama, led by Mariska Hargitay, delves into the investigations of the NYPD's Special Victims Unit, tackling sensitive and challenging cases.
Additionally, she appeared in the series "Younger" as Audrey Colbert, starring Sutton Foster and Hilary Duff. The series centers around a 40-year-old woman who lies about her age to re-enter the competitive publishing world.
Furthermore, in the anthology series "Heartstrings", Fitzgerald portrayed Maddie Hawkin. The series, created by Dolly Parton, showcases different stories inspired by the singer's iconic songs.
From 2019 to 2020, Willa Fitzgerald took center stage with a main role as Colette French in the TV series "Dare Me". Set in the competitive world of high school cheerleading, the gripping drama follows the tumultuous relationships, dark secrets, and intense rivalries among the cheer squad members. Throughout the series, she shared the screen with co-stars Herizen Guardiola, Marlo Kelly, and Rob Heaps, among others.
In 2021, Willa portrayed Connie in the film "18½". In this compelling drama, Fitzgerald shared the screen with main stars such as John Magaro, Catherine Curtin, and others. The film tells the story of the Watergate scandal, as a White House transcriber tries to share the tape with evidence on it about the foul doings.
The following year, Willa continued to impress audiences with her talent in two differing productions. In the film "Savage Salvation", she captivated viewers as Ruby Red, alongside main stars such as Robert De Niro, Jack Huston, and John Malkovich, among others. Additionally, in the series "Reacher", based on Lee Child's popular Jack Reacher novels, Fitzgerald took on the role of Roscoe Conklin. Starring alongside Alan Ritchson as Jack Reacher, the show follows the former military investigator as he embarks on thrilling adventures and tackles intriguing mysteries.
She is currently working on several projects, including the films "Joe Baby", "Desperation Road", and the TV series "The Fall of the House of Usher", among others.
Net Worth
According to authoritative sources, Willa Fitzgerald's net worth is estimated at $5 million as of mid- 2023.
Personal Life, Dating, Boyfriend, Single?
According to reports, Willa Fitzgerald has been in a relationship with celebrity chef and TV host Gabe Kennedy, since 2016.
Appearance and Body Measurements
Willa Fitzgerald has blonde hair and hazel eyes. She stands at a height of 5ft 5ins (1.65m), weighs approximately 120lbs (54kgs), with vital statistics of 32-24-32, bra size 34A.