Who is Paola Núñez?
Paola is a Mexican actress and producer, who began her acting career at a young age, participating in various plays and TV shows. She gained significant recognition in Mexico for her roles in popular telenovelas, then in addition, Paola has also ventured into Hollywood, appearing in projects including "The Son" and "Bad Boys for Life". Beyond acting, Paola has also produced several projects, showcasing her versatility in the entertainment industry.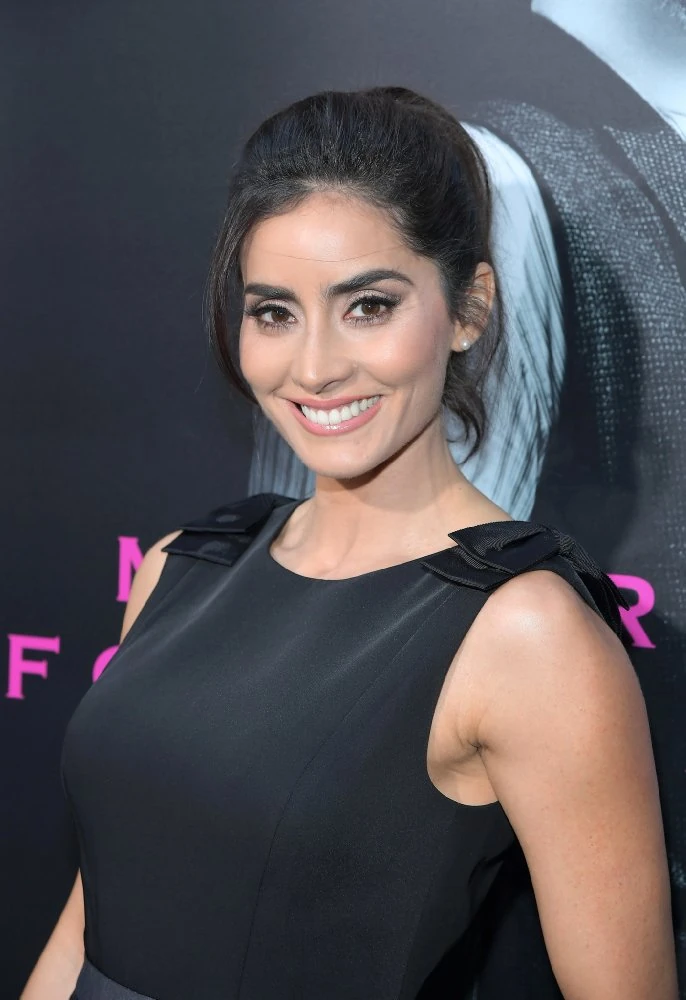 Early Life and Education
Born on 8 April 1978, in Tecate, Baja California, Mexico, Paola discovered her passion for acting at a tender age. She began appearing in local play productions at the age of 12, before landing her first TV role in 1995.
Paola's dedication to her craft led her to pursue formal education in acting, so that in 1998, she graduated from CEFAC, an acting school owned by Aztec TV.
Roles in Mexican Telenovelas
Paola's foray into the world of telenovelas began in the early 2000s, and her captivating performances quickly caught the attention of producers and directors.
Some of her earliest appearances were in series such as "Como en el Cine", "Subete a mi Moto", and "Tan Infinito Como el Desierto". In 2004, she landed her first recurring role in the series "Las Juanas", the narrative of which revolves around five sisters in a quaint, forgotten town, reminiscent of the magical realism found in Gabriel García Marquez's "One Hundred Years of Solitude". The story is led by Juana Valentina, portrayed by Ana Serradilla, who after her mother's demise, learns about the true identity of her father, Calixto Matamoros, played by Fernando Luján. The series was broadcast on TV Azteca and directed by Martín Luna and Alejandro Gamboa. In the series, Paola played the role of Juana Micaela, one of the five sisters central to the story.
Paola's breakthrough as a telenovela star came in the following year, when she played the lead role of Barbara 'Barbi' Bazterrica in the romantic drama "Amor en Custodia" (also known as "Pasiones Prohibidas"). The series follows the love story between Barbi, a rich and beautiful woman, and her bodyguard Juan (played by Sergio Basanez). The telenovela was a massive hit, with Paola's performance lauded by critics and fans alike.
Another major lead role for Paola was in the TV Azteca series "Pasión Morena", which aired in 2009. She starred opposite Victor Gonzalez as Moren Madrigal Rueda, a woman of strong character, determination, and beauty. As the narrative unfolds, Morena's life takes unexpected turns, leading her to face numerous challenges, both personally and in her relationships, with her journey filled with love, betrayal, and the quest for truth. The series also features other notable actors such as Anette Michel, Fernando Ciangherotti, Ari Telch and Evangelina Elizondo.
Paola Núñez y Margarita Gralia juntas otra vez, cómo lucirán en Destino: http://t.co/KvQulEQ8fT pic.twitter.com/hdJrRA60sa

— TV Azteca (@Azteca) April 6, 2013
Four years later, Paola starred opposite Mauricia Islas in the telenovela "Destino", another Azteca TV production, in which Paola portrays the character of Valeria Gonzalez, who also goes by the name Valeria Cabrales Ríos. Valeria is a central figure in the narrative, and her character's journey is intricately tied to the central theme of the telenovela. As the story unfolds, Valeria finds herself in a complicated love triangle, in which both she and her mother are in love with the same man.
In the following year, Paola played one of the lead roles in the Telemundo series "Reina de Corazones". The series delves into a thrilling story of love, revenge and betrayal, all set against the backdrop of the world of gambling and card games. Paola plays the character of Reina Ortiz, a woman who falls desperately in love with a man named Nicolás Núñez, however, their love story takes a tragic turn when Reina has a car accident, causing her to lose her memory. Throughout the series, Reina's character is caught in a web of deceit, love and revenge, as she tries to piece together her past and rediscover her true identity, facing numerous challenges and adversaries. The series was a big hit in the Latin world, further solidifying Paola's status as a magnetic lead actress. It was also the first series in which Paola appeared, to be produced and aired in the US, and led to her expanding her career into Hollywood.
Career in Hollywood
Paola's transition to Hollywood was not just a geographical shift, but also a leap into a different cinematic culture. Hollywood, known for its diverse genres and global audience, presented Paola with opportunities to explore varied roles, and work with some of the industry's best talents.
One of Paola's first significant roles in Hollywood was in the TV series "The Son" (2017-2019), in which she played the character Maria García. Set against the backdrop of the Texas Revolution and the rise of the American oil industry, the series provided Paola with a platform to showcase her acting prowess to a broader audience. Her portrayal of Maria García, a character entangled in the complexities of family, love and loyalty, was both compelling and authentic, allowing Paola to delve deep into an historical narrative, confirming her versatility as an actress.
In 2019, Paola played the supporting role of Esme Carmona in the second season of the action horror series "The Purge", based on the eponymous series of horror films.  In the following years, she made several guest appearances in series such as "Deputy", "Magnum P. I"., and "Calls".
Perhaps the most notable of Paola's Hollywood roles came in 2020, with the blockbuster film "Bad Boys for Life". Starring alongside big names like Will Smith and Martin Lawrence, Paola played the character Rita, a tough and determined police detective. The film, filled with action, drama, and humor, saw Paola in a role that was both physically demanding and emotionally charged.
More recently, in 2022, Paola starred in the Netflix series adaptation of the popular horror video game series "Resident Evil", in which Paola plays the role of Evelyn Marcus. Like its video game counterpart, the series delves into a world overrun by a virus that turns its victims into zombies. The narrative often revolves around the struggle for survival, the quest for a cure, and the uncovering of corporate conspiracies.
In the same year, Paola starred in the award-winning short film "Mamita". Then in 2023, she starred alongside Martha Higareda and Jennifer Sun Bell in the Netflix action comedy film "Queens on the Run", which follows four women on a road trip gone wrong.
Love Life and Boyfriend
Since her breakthrough in "Amor en Custodia", Paola's love life has become the subject of interest in Mexican tabloids, as she's had several public relationships with fellow actors. In 2006, she dated the "La Vida en el Espejo" and "Narcos" star, Diego Luna, but their relationship was relatively short lived.
In 2013, she was reportedly in a relationship with Rodolfo Valdes, whom she met on the set of "La Reina del Sur". The couple broke up in early 2016, but have remained close friends to this day.  Shortly afterwards, Paola was rumored to be dating telenovela star, Fernando Alonso.
As of 2023, Paola is in a relationship with Benjamin Nathan-Serio – the couple apparently met back in 2018, at a mutual friend's wedding, and began dating shortly thereafter. Benjamin was born in New York City, where he also earned his Bachelor of Fine Arts degree from Hunter College. He began acting professionally around the same time as Paola, initially focusing on stage and voiceover roles. In the 2010s, he transitioned into more traditional film and TV roles, earning recognition for his performances in "Mad Max Payne" (2015), and "In the Box" (2023).
Hobbies and Interesting Facts
When she's not on set or behind the camera, Paola indulges in various hobbies. She's an avid reader, often seen with a book in hand during her downtime.
Paola also has a love for travel, exploring different cultures and landscapes.
An interesting fact about her is her commitment to fitness; she regularly practices yoga and meditation, believing in the importance of a healthy mind and body.
Net Worth
With a career spanning over two decades and multiple successful projects under her belt, Paola has amassed significant wealth. While exact figures vary, it's estimated that her net worth is close to $5 million, as of late 2023. Her investments in real estate, endorsements, and producing credits further contribute to her financial success.