Who is Rachael Taylor?
Australian actress and model Rachael May Taylor was born under the zodiac sign Cancer in Launceston, Tasmania, Australia, on 11 July 1984. She has 36 acting credits, but is perhaps still known best for portraying Maggie Madsen in the hit 2007 action science fiction adventure movie "Transformers", which starred Megan Fox and Shia LaBeouf, and was directed by Michael Bay. It follows the war between the evil Decepticons and the heroic Autobots on Earth, and the movie won 25 of its 75 award nominations, including Oscar nominations for Best Achievement in Visual Effects, Best Achievement in Sound Editing and Best Achievement in Sound Mixing.
Rachael hasn't had any roles in the past four years, but it's believed that she's recently been cast to appear in American moviemaker Paul Thomas Anderson's next movie.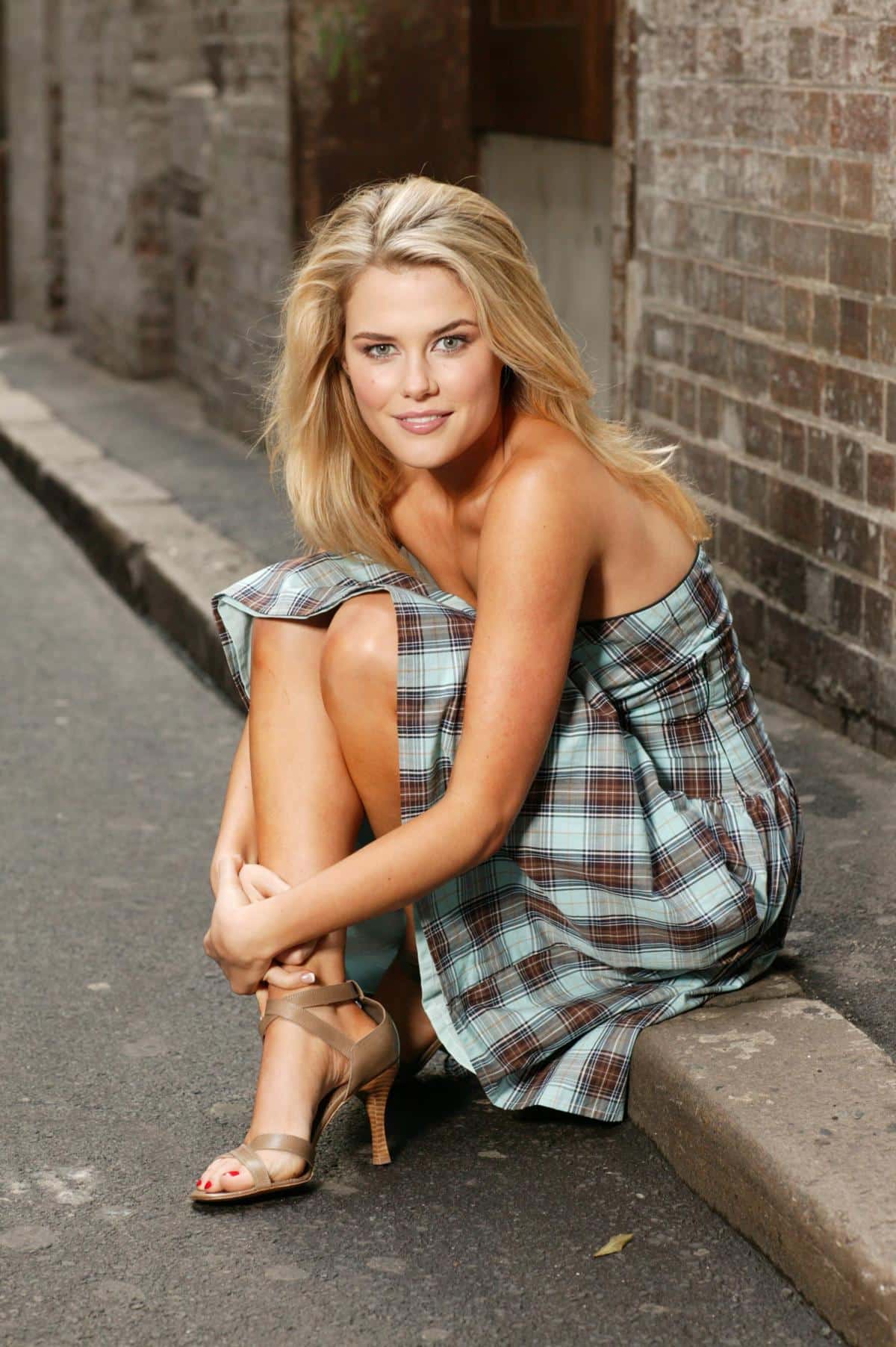 Education and early life
Rachael was raised in Launceston by her father Nigel Taylor and mother Christine; not many details have been shared about her parents because she respects their privacy, and because Rachael's yet to speak about having siblings, it's believed that she has none.
She studied at Trevallyn Primary School and has been into acting since her time there; she appeared in a number of school plays and often went to theatre with her parents, while they also often watched movies and TV series at home. Rachel enrolled at Riverside High School in 1997 and became passionate about sports during her time there, playing soccer and running track for school teams.
Upon matriculating in 2000, two years earlier than her peers, Rachael focused on acting and modelling, and didn't enroll at college.
She worked as a model for four years prior to launching her acting career, and what marked her early steps was posing for Skye-Jilly International, and being crowned Miss Teen Tasmania.
Roles in TV series
Rachael's debut TV series role was playing Maryann Marinkovich in the 2004 biographical mini-series "The Mystery of Natalie Wood", which starred Michael Weatherly and Justine Waddell, and follows the life of the late American actress Natalie Wood; the mini-series won two of its four award nominations.
The year 2005 saw Rachael play Natalie Louise Brown in the episode "Old Flames" of the romantic drama "McLeod's Daughters", as well as Sphinx in both episodes of the adventure fantasy mini-series "Hercules". In 2005 and 2006, she starred as Sasha Forbes in all 58 episodes of the drama "Headland", which also starred Libby Tanner and Adrienne Pickering, and was created by Bevan Lee. It follows Craig who's the only one amongst his friends to have survived a horrible car crash, but it's put him in a coma; the series was nominated for only a single award.
Rachael's following TV series role came in 2011, when cast to play Dr. Lucy Fields in eight episodes of the romantic drama "Grey's Anatomy", and the same year saw her play one of the lead characters Abby Sampson in all eight episodes of the action crime adventure "Charlie's Angels", which also starred Minka Kelly and Annie Ilonzeh, and was created by Alfred Gough and Ivan Goff. It follows a corrupt police officer, a car thief and a cat burglar who've been offered to turn their lives around and work for mysterious Charlie Townsend, and the series was nominated for only a single award.
Some of Rachael's following roles were in the 2013 fantasy horror "666 Park Avenue" (lead role), the 2014 action thriller "Crisis" (lead role) and the 2016 episode "Suckas Need Bodyguards" of the crime action "Luke Cage" (voice role).
Most recently, from 2015 through 2019, she starred as Trish Walker in all 38 episodes of the crime action "Jessica Jones", which also starred Krysten Ritter and Eka Darville, and was created by Melissa Rosenberg. It follows superhero Jessica Jones who's begun working as a private investigator in New York City, and the series won 12 of its 36 award nominations.
Roles in movies
Rachael's debut film role was playing Catherine Oxenberg in the 2005 drama "Dynasty: The Making of a Guilty Pleasure", and some of her following roles were in the 2005 action adventure horror "Man-Thing", the 2006 action horror thriller "See No Evil" and the 2008 comedy "Bottle Shock".
The year 2008 also saw her play Woman in Hallway in the popular crime mystery "Deception", which starred Hugh Jackman and Ewan McGregor, and was directed by Marcel Langenegger. It follows an accountant whose lawyer friend has introduced him to the mysterious sex club The List, and the movie won two of its three award nominations. Some of Rachael's roles in the remainder of the decade were in the crime drama "Cedar Boys", the comedy "Splinterheads" and the action science fiction thriller "Ghost Machine", all released in 2009.
The year 2011 saw her play the lead character Nancy in the popular biographical comedy "Red Dog", which also starred Josh Lucas and Rohan Nichol, and was directed by Kriv Stenders. It tells the true story of the Red Dog who united a local community while searching for his lost master in the Australian outback, and the movie won 12 of its 27 award nominations. Rachael was then cast to appear in the 2012 romantic comedy "Any Questions for Ben?", the 2014 romantic mystery thriller "The Loft" and the 2016 action science fiction thriller "ARQ".
Her most recent film role has been playing the lead character Molly Murphy in the 2019 crime thriller "Finding Steven McQueen", which also starred Travis Fimmel and Forest Whitaker, and was directed by Mark Steven Johnson; set in 1972, it follows a group of thieves trying to steal $30 million from President Richard Nixon's secret fund.
Other credits
Rachael wrote 10 and produced eight episodes of the 2017 comedy series "Pillow Talk".
She sang the song "I Want Your Cray Cray" in the 2019 episode "A. K. A. Hero Pants" of the series "Jessica Jones".
Some of Rachael's recent talk-show appearances have been in "Women of Marvel", "Front Row Flynn" and "Last Call with Carson Daly".
Awards and nominations
Rachael's been nominated for two awards: a 2006 Logie Award for Most Popular New Female Talent, for her performance in "Headland", and a 2011 IF Award for Best Actress, for "Red Dog".
Love life and relationships
Rachael shies away from speaking about her love life in public, but we still know about a few men whom she's been with.
It's believed that she was in a relationship with American actor Zachary Levi in 2007 and 2008, but this remains unconfirmed.
In 2008, Rachael dated Jason Trawick, an American actor and producer who's perhaps known best for producing the 2016 crime action thriller movie "Marauders".
In 2009 and 2010, she was in a relationship with Australian actor and screenwriter Matthew Newton, who has 33 acting credits and is perhaps still known best for starring as Harry McCabe in the 2008 comedy movie "Three Blind Mice".
From 2010 through 2012, Rachael was in a relationship with Australian actor Josh Lawson; he has 60 acting credits and was nominated for a 2018 Oscar for Best Live Action Short Film, for "The Eleven O'Clock".
Rachael's today in a long-term relationship with American actor and director Mike Piscitelli; they've been together for a couple of years now, but it doesn't seem that the two are planning to marry anytime soon.
Rachael's in a relationship with Mike Piscitelli as of August 2023, hasn't married and doesn't have children.
Interesting facts and hobbies
Rachael was 16 when she moved away from home, to Sydney, Australia to pursue her career.
The first character which she portrayed with her native Australian accent was Sasha Forbes in the 2005 series "Headland", and she then kept her accent in the 2007 movie "Transformers", as the producers wanted to emphasize the global scope of the film.
The magazine "FHM Australia" ranked her #79 on their 2011 list '100 Sexiest Women in the World'; the magazine "Ask" ranked her #65 on their 2011 list 'Top 99 Most Desirable Women'.
Rachael was invited to star as Danni Martin in the 2008 comedy movie "Surfer, Dude" but declined, and the role went to Alexie Gilmore.
Over 260,000 people are following her on Instagram today and she's posted nearly 450 pictures and videos, with most being about the movies and TV series in which she's appeared.
One of Rachael's favorite actresses is Margot Robbie, and some of her favorite movies include "Harley Quinn: Birds of Prey", "The Suicide Squad" and "Barbie".
Appearance and net worth
Rachael's age is 39. Her hair's blonde and eyes are blue, she weighs around 135lbs (61kgs) and is 5ft 8ins (1.72m) tall.
Rachael's net worth's been estimated at over $4 million, as of August 2023.