• Samantha Boscarino is a singer and actress best known for her work in Nickelodeon's 'How to Rock' and films such as 'The Clique'.
• As of 2020, her net worth is estimated to be over $700,000, earned through her acting career since 2008.
• She has worked on numerous television programs throughout her career, including 'Jonas', 'Good Luck Charlie', 'NCIS' and 'House of Lies'.
• She is active on social media, particularly Instagram and Twitter.
• Very little is known about her personal life and relationships.
 
Who is Samantha Boscarino?
Samantha Boscarino was born on 26 December 1994, in Ventura County, California, USA, and is a singer as well as an actress, probably best known for her work in the Nickelodeon series entitled "How to Rock" in which she played Molly Garfunkel. She also starred in the film "The Clique" and the television movie "The Cheerleader Murders".
The Wealth of Samantha Boscarino
How rich is Samantha Boscarino? As of early 2020, sources inform us of a net worth that is over $700,000, earned through a successful acting career in the entertainment industry since 2008.
She's worked on numerous television programs throughout her career.
Early Life and Career Beginnings
Very little is known about Samantha's life before she started her career as an actress, as she hasn't revealed a lot of information about her family, childhood, and education, except that she is of Ecuadorian and Italian descent, and has a sister. It is known that she aspired to an acting career at a young age, leading to her first project in 2008 entitled "The Clique" when she was just 14 years old.
The direct to video film is a teen comedy drama based on the young adult novel series of the same name written by author Lisi Harrison. It was directed by Michael Lembeck and distributed through the company Bankable Productions, owned by model Tyra Banks who is also a producer of the program.
She soon had more opportunities after that project, and the following year appeared as Gloria Jimenez in "The Perfect Game", based on a book as well, this time written by W. William Winokur. It is based on the events leading to the 1957 Little League World Series, which was won by a team outside the US, the Industrial Little League from Mexico.
Rise to Fame
In 2009, Boscarino made a guest appearance in her first television project, entitled "Jonas", in which she played the character Amy – as the title denotes, the Disney series stars the Jonas Brothers. She continued with a string of guest-starring appearances in the show "Parenthood", which is a comedy drama series which aired on NBC, loosely based on the 1989 film of the same name. During the same year, she also appeared in "True Jackson, VP" – aired on Nickelodeon and starring Keke Palmer and Ashley Argota, it was shot in front of a live studio audience, and was highly popular for most of its run.
She was cast in her first recurring role in 2010, as the character Skyler in "Good Luck Charlie". The sitcom aired on the Disney Channel, focusing on a family as they adjust to the births of their fourth and fifth children, and running for a total of four seasons. While working on the show, she made guest appearances in projects such as "Wizards of Waverly Place", and "Bucket & Skinner's Epic Adventures".
Recent Projects
After her run in "Good Luck Charlie", Samantha returned to doing guest work, appearing in popular shows such as "NCIS" and "House of Lies".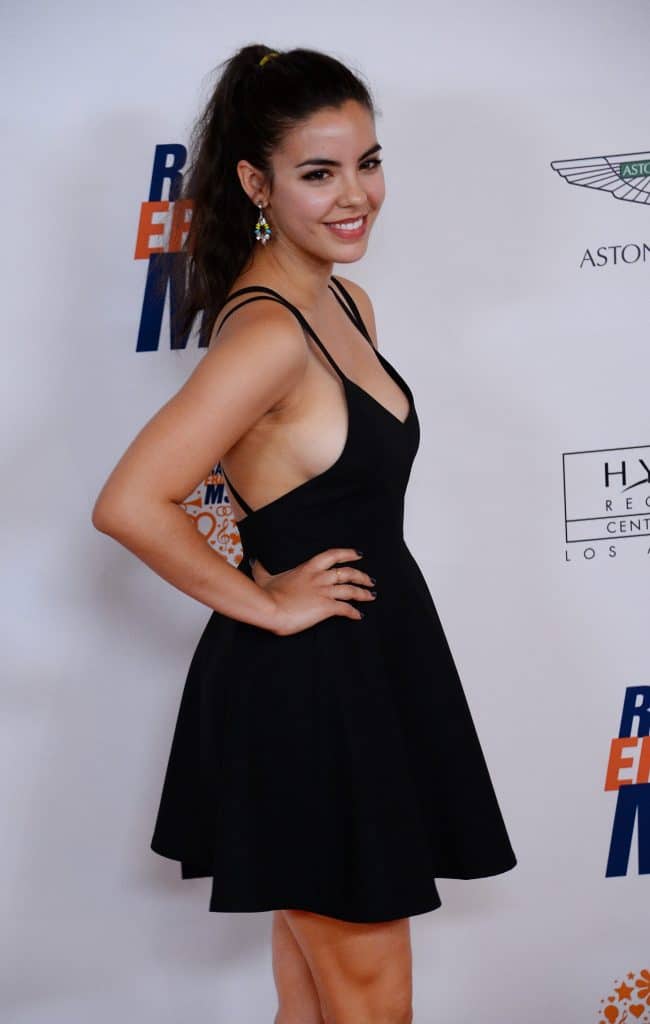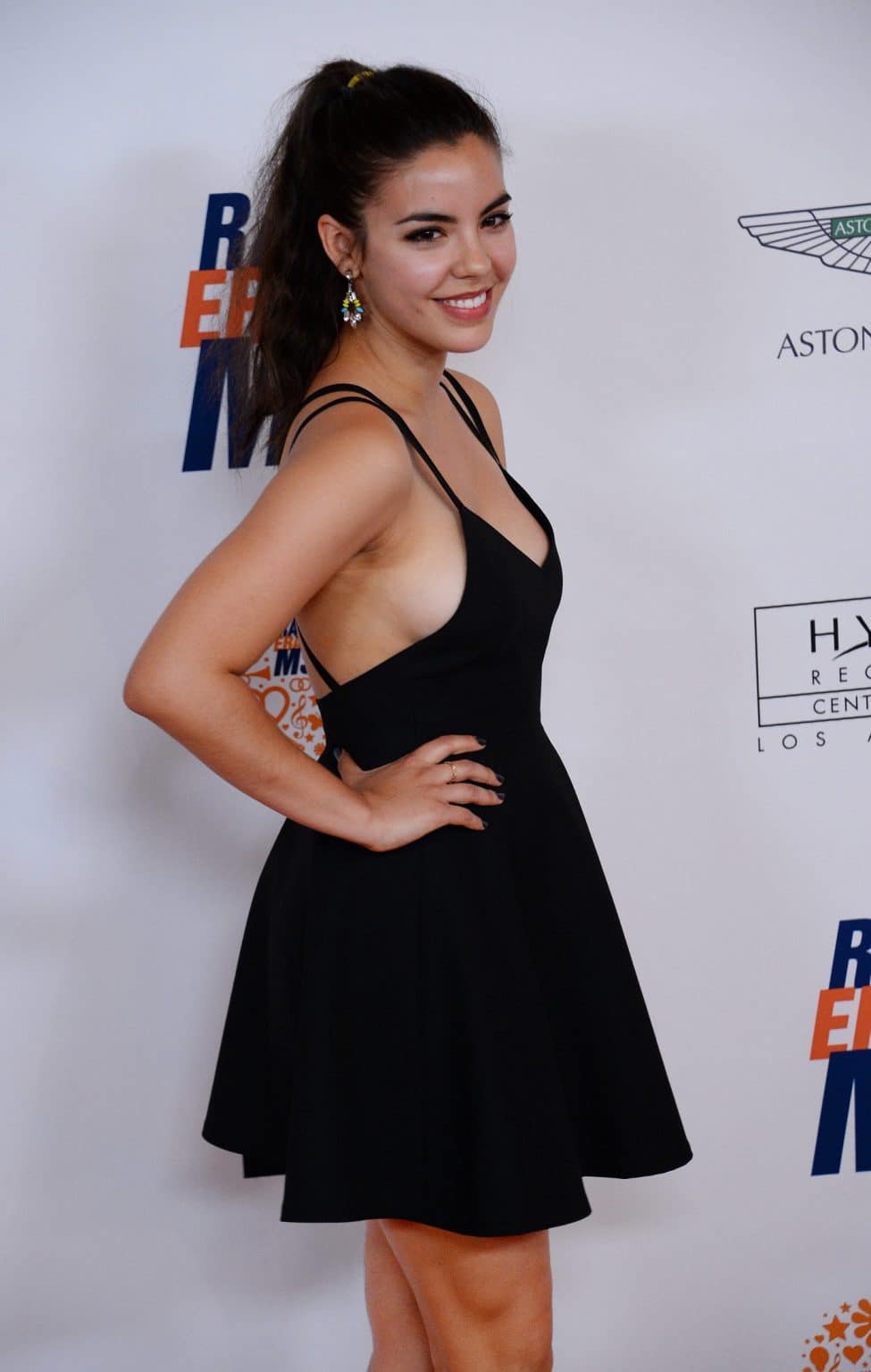 The latter is a comedy show based on the book "House of Lies: How Management Consultants Steal Your Watch and Then Tell You the Time". She also had a guest role in "Girl Meets World", a spin-off from the show "Boy Meets World", this time focusing on a teenage girl, with several cast members from "Boy Meets World" reprising their roles in the series.
During the same year, she appeared in two episodes of "Hot in Cleveland", but both were uncredited. In 2016, she worked on the Lifetime Original movie entitled "The Cheerleader Murders".
One of her latest projects is a guest role in "Animal Kingdom" – based on the Australian film of the same name, it follows a 17 year-old boy who moves in with his estranged relatives after the death of his mother. She was also one of the characters in the Christian film "God's Not Dead: A Light in the Darkness", the third installment in the film franchise, released in 2018, but which made less at the box office than its two predecessors.
La Femme Créatrice series by @themightyco ? so happy to be a part of it, read more here… https://t.co/btRFOCpXXB pic.twitter.com/tLCQrv9zvI

— Samantha Boscarino (@sambosco_10) November 22, 2016
Personal Life and Social Media
For her personal life, nothing is known of Boscarino's romantic relationships, if any. Many sources state that she is single, as there is also no evidence to the contrary. She is close friends with actress Bridgit Mendler, whom she's worked with several times during her career.
Similar to numerous actresses, she is active online through accounts on social media.
She has an account on Instagram, using the platform to post personal photos and give a bit of insight into her life away from work. She loves posting throwback photos, and pictures with black and white or vintage finishes. She also has an account on Twitter, on which she promotes her recent as well as her upcoming work. However, she hasn't been active recently on the website, not posting any new tweets since 2017. Another account she has is on Facebook, on which she also does a lot of promotions. The page indicates that she was in a relationship sometime in 2016, but no details.