• Senta Berger is an Austrian award-winning actress, with over 155 films and TV series under her belt.
• Her career started in the '50s, and she has starred in films alongside the likes of Charlton Heston and Dean Martin.
• She has a net worth of $83 million as of mid-2019.
• Senta is married to director Michael Verhoeven, with whom she has two children.
• She stands at 5ft 4ins, weighs approximately 132lbs, and has dyed red hair and blue eyes.
 
Who is Senta Berger?
Senta Berger is an Austrian award-winning actress, who achieved stardom by starring in such films as "The Ambushers" (1967), "Diaboliquement Vôtre" (1967), and "When Women Had Tails" (1970). Senta's career started in the '50s, and she is still active as an actress; so far she has featured in more than 155 films and TV series.
So, do you want to find out more about Senta Berger, from her childhood to most recent career endeavors, including her personal life as well? If yes, then stay with us for the length of the article, as we introduce you to this award-winning actress.
Happy Birthday to #SentaBerger May 13,1941 #DeSade #CrossOfIron pic.twitter.com/AAwh59EWlt

— Barbara Vitali (@barbaravitali2) May 13, 2019
Senta Berger Wiki: Age, Childhood, and Education
Senta Berger was born on the 13th May 1941, in Vienna, Austria, the daughter of the musician Josef Berger, a pianist, and his wife Therese Jany, who was a teacher. From an early age Senta was drawn to the performing arts; she made her first stage appearance at the tender age of four when she sang alongside her father, with him on the piano. A year later, she started taking ballet lessons, however, when she entered puberty, she was forced out of her ballet team as her instructor didn't like how Senta developed physically, once she reached teenage years.
Nevertheless, she found new love in acting, and started taking private lessons with several schools, including the Max Reinhardt Seminar, but left as her career had already begun.
Career Beginnings
It was in 1959 that Senta made her film debut in "Journey"; although a minor role, it was just enough in her portfolio to get the role of Gretl in the film "The Good Soldier Schweik" in 1960. While on the set, she struck a friendship with Artur Brauner, who then cast her in several other of his films, but she got tired of his productions, and moved to Hollywood.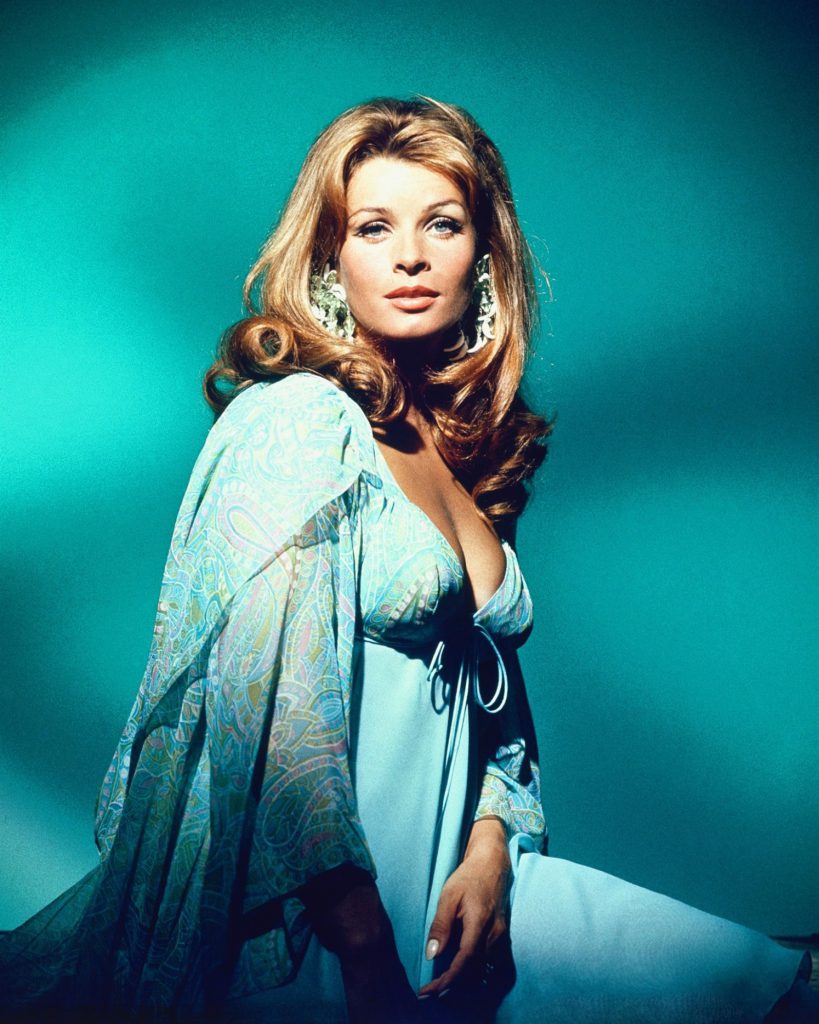 This was a smart move as her career reached a whole new level, once she made her debut, then collaborating with such stars as Charlton Heston, Dean Martin, John Wayne, Frank Sinatra, and others.
Rise to Prominence
It was in the '60s that Senta enjoyed great success with a number of prominent roles; in 1963 she appeared in the Golden Globe Award-nominated war-drama film "The Visitors" (1963), starring Vince Edwards, Albert Finney and George Hamilton, while in 1964 she was Serene in an episode of the highly-popular TV series "The Man from U.N.C.L.E".
She continued quite successfully with the part of Francesca Madeiros in the sci-fi action comedy film "The Ambushers" (1967), and the same year starred in the crime-drama thriller film "Diaboliquement Vôtre", next to Alain Delon and Peter Mosbacher.
Gradually Senta was becoming more popular, and in 1970 she had one of the most prominent roles in her entire career, as Filli in the sci-fi comedy fantasy film "When Women Had Tails", in which she starred next to Giuliano Gemma and Frank Wolf. She was slowly turning into a star, and continued to appear in both American and European productions. Some of the projects on which she worked in the '70s included "The Scarlet Letter" (1973), directed by Wim Wenders, then "The Swiss Conspiracy" (1976), "The Mistress Is Served" (1976), "Cross of Iron" (1977) and others.
Continual Success
Her career slowed down somewhat in the early '80s, but she managed to shook-off any stagnation with the part of Nina Rosta in the drama film "The Flying Devils" (1985), a Danish production directed by Anders Refn. She also starred in the TV comedy series "Kir Royal", (1986), among others, and including the lead role in the TV series "Die Schnelle Gerdi" (1989-2004). This momentum from the '80s continued into the '90s, and she predominately featured in German language productions, including the television film "Gefangene Liebe" (1994), then the TV series "Ärzte" (1994-1996), and "Bin ich schön?" in 1998, among others.
She entered the new millennium ready for new roles, and in 2002 Senta was chosen for the part of Dr. Eva Maria Prohacek in the TV crime-drama series "Under Suspicion" (2002-2018), which is also German-language series, with the original title "Unter Verdacht".
Senta, now a veteran actress with proven skills and a career that spans more than 40 years, was easily offered new roles, remaining focused on German productions.
Most Recent Work
In 2005 she featured in the film "Einmal so wie ich will", and continued with film roles until 2008, when she was cast as Julia Combe in the TV mini-series "Four Seasons" (2008-2009). She has remained active until the present day, although since 2010 hasn't had much success, though she is known for the part of Anita in the drama film "Colors in the Dark" (2010), and as Angelika Hartmann in the comedy-drama film "Welcome to Germany", directed by Simon Verhoeven, who is her son.
Senta Berger Net Worth
Senta has become one of the greatest Austrian actresses, and has proven her skills in more than 155 film and TV projects. During her career, she has won 20 awards and has also left a trace in German theatre, as she wasn't only a screen actress, but also produced her magic on stage. All of her successes hae helped increase her wealth to a large degree, so have you ever wondered how rich Senta Berger is, as of mid- 2019? According to authoritative sources, it has been estimated that Senta's net worth is as high as $83 million, which is quite impressive, don't you agree? Her wealth may well increase in the upcoming years, assuming that she successfully continues her career.
Senta Berger Personal Life
Senta is a rather private person, but we have managed to find out some facts about her. In 1963, Senta had a life-changing meeting with Michael Verhoeven, the son of the German film director Paul Verhoeven and a director himself. The two started a romantic relationship and married three years, since when the couple has welcomed two children, Simon Verhoeven, born in 1972, who is a director and actor, and Luca, born in 1979 who is also an actor.
Senta Berger Height, Weight, Body Measurements, and Appearance
Do you know how tall Senta Berger is and how much she weighs? Well, Senta stands at 5ft 4ins, which is equal to 1.62m, while she weighs approximately 132lbs or 60kgs., and her vital statistics are 37-25-37 inches. Senta has dyed her hair red, and she has blue eyes – her stunning beauty has only helped her in her career.