• Stacy Hinojosa is a YouTuber, vlogger and gamer from Salt Lake City, Utah, USA.
• She has over 1.5 million subscribers on her YouTube channel and 340,000 followers on Twitter.
• She worked as a golf course attendant, waitress, and interviewer before establishing her YouTube channel.
• Her most popular series is "Dogcraft", a single player survival "Minecraft" series.
• Her net worth is estimated to be $700,000.
 
Who is Stacy Hinojosa?
Stacy was born on the 23rd August 1983, in Salt Lake City, Utah, USA, and is a YouTuber, vlogger and gamer. She is probably best known for her YouTube channel called "StacyPlays" – also known as "StacySays" – on which she posts daily gaming videos, most frequently playing Minecraft. She also has a second channel, "StacyVlogs" on which she posts video updates of her life, and of her pets – three dogs and a cat. She has over 1.5 million subscribers on her YouTube channel, and is also very popular on social media networks such as Twitter, on which she has over 340,000 followers, and on Instagram with over 40,000.
Early Life and Education
When she was young, she spent a period of her life growing up in Germany because her father was a military man – both her parents are of American descent. While there, she loved spending time watching various Disney movies, and learning to transform time in military hours, and considers herself a 'military brat. Prior to opening her YouTube channel, she matriculated from a local high school in 2002, and graduated with a degree in Journalism and a minor in Political Philosophy from Brigham Young University in 2006. She worked a handful of jobs and lived with various people, some of whom are famous YouTubers such as Joey Graceffa, who eventually became one of her best friends, Shane Dawson, Tyler Oakley, etc. before managing to make a living on her own.
Before fame
Before establishing her YouTube channel, Stacy first moved to Los Angeles where she worked as a golf course attendant, a waitress, and an interviewer, during which for online platforms such as Cambio.com, Teen.com and JYSK.com, she had the opportunity to interact with celebrities such as Kristen Stewart, Taylor Swift, Will Smith, Justin Bieber, Emma Watson and Nick Jonas. While working at Teen.com she met Joey Graceffa with whom she became best friends.
Since he was a gamer as well, they decided to play games together and that's how Stacy came to create her own YouTube channel. In the beginning she never planned to post any videos of her playing anything – she wanted to use her channel to comment her friend's gaming skills, and it was only after some time that she decided to upload videos of herself playing Minecraft. She likes to call herself an "Accidental YouTuber" because she never hoped in her wildest dreams that she would gain so much popularity.
Career
Since the creation of her YouTube channel, Stacy has had several opportunities to collaborate with established and successful companies from the entertainment industry. For example, she became famous for collaborating with 'Alloy Digital' on creating innovative games, and then she moved on to work with 'Maker Studios', as they offered better salary and conditions.  In addition, she has several series that she posts regularly on her channel.
I snuck Milquetoast with me on my trip to Sweden. pic.twitter.com/C2EJs5Otme

— ?Stacy Hinojosa (@stacyplays) May 24, 2019
"Dogcraft"
The most popular series on her channel is "Dogcraft". It is a single player survival "Minecraft" series, and is the longest running series on her channel which she uploads every Wednesday and Saturday. The first episode was launched on the 8th March 2014 and has attracted over a million views, so both the longest running series and the most viewed. The premise of the game is that Stacy builds dog-themed constructions, and rescues as many dogs as she can. In each episode, she breeds a dalmatian and names it after one of her fans, working towards a goal to have 101 dalmatians one day.
Video Series on Stacey's Youtube Channel
Besides "Dogcraft", Stacey has created several more such as "Cake Quest", once again a survival series with a character called Sqaishey – Stacy and she accidentally landed on a space cake where sheep are used instead of sprinklers, so Stacy and Sqaishey go on an adventure to save all the sheep. "The Candy Isle" is a survival series in which Stacy collaborates with AmyLee33, in a game where they are mermaids, and a lot of marine life like crabs, whales and turtles are shown.
"Bookcraft" is another "Minecraft"-type series, first launched on the 7th October 2014, in which Stacy starts in a normal Minecraft world and then goes on to build scenes from her favourite books, the first being "The 21 Balloons". After spending a bunch of time trying to build many scenes from the book, she decided to include a team called Walschaerts Build Team; there are approximately five to six builds for each book.
The next book was "Charlotte's Web", and then came "The Hatchet", "101 Dalmatians", "Misty of Chincoteague", etc. It is one of the most difficult series for Stacy to film, considering all the preparatory work that goes into it, for example "The Hatchet" took 11 hours until everything was put together. The episodes are regularly uploaded on Tuesdays and Fridays, but it is currently on hiatus.
Personal Life
Not much is known about Stacy's love life, because she likes to keep her personal affairs as private as possible. As for her marital status, Stacy has never been married. It was speculated that she had a long-term boyfriend, but the name of the guy has never been revealed. However, it would seem that she is single at the moment.
Net Worth
How rich is Stacy Hinojosa? Stacy's main source of income is her YouTube channel StacyPlays, and it's estimated by authoritative sources that her net worth is $700,000, as of mid-2019.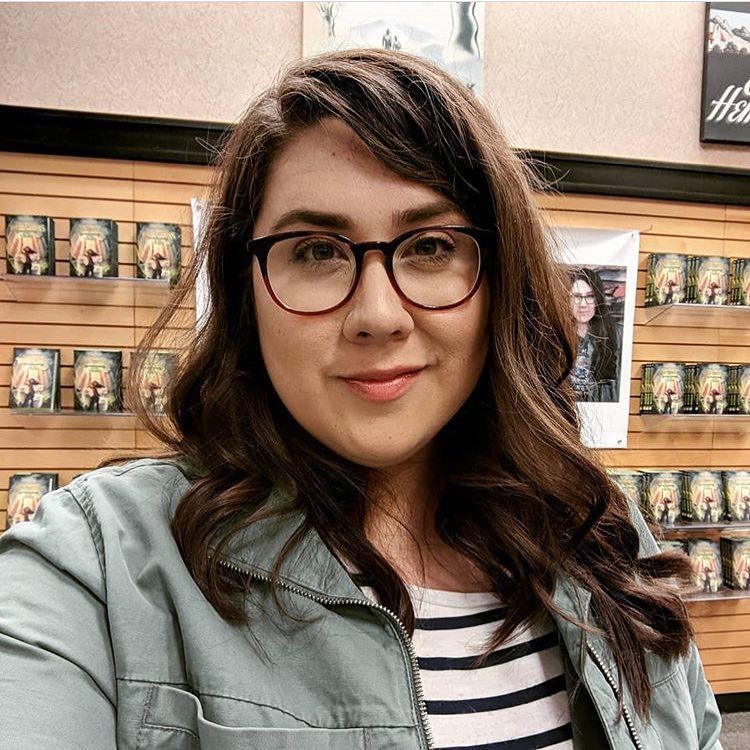 Body Measurements
Stacy has an height of 5ft 5ins (165cm) and she weighs 176lbs (80kgs). She has dark brown hair which she dyes very often, and the colour of her eyes is brown.
Source:
IMDb
,
Wikipedia