Steven Bauer
Born on 2nd December 1956, in Havana, Cuba, Steven Bauer (birth name Esteban Ernesto Echevarría Samson), is an American actor possibly best known for starring alongside Al Pacino and Michelle Pfeiffer in "Scarface". Over the years, he's also had recurring roles in "Breaking Bad" and "Ray Donovan".
Steven's mother, Lillian Samson Agostini, was a schoolteacher, whereas his father, Esteban Echevarría, worked for Cubana Airlines as a commercial pilot. His maternal grandfather was Jewish and immigrated to Cuba from Germany in the midst of World War II. In 1960, the Bauer family emigrated to the States shortly after the Cuban Revolution, making a new home for themselves in Miami, Florida. At the time, Steven was just three years old; he began using the anglicized version of his name during his schooldays.
After matriculating from Miami Coral Park High School, Steven studied acting at Miami Dade Community College and the University of Miami. There, he met and befriended actor Ray Liotta.
Career
Steven's first substantial role was playing Joe Peña, a Cuban adolescent whose family was exiled to Miami, in the bilingual sitcom "¿Qué Pasa, USA?". The role ended in 1979 after three seasons. While working on the television movie "She's in the Army Now", Steven met Melanie Griffith; the couple moved to New York City, married, and studied under the famous acting teacher Stella Adler. During this time, Steven changed his stage name from Rocky Echevarría to Steven Bauer.
The actor's movie breakthrough came in 1983 when he was cast as Manny Ribera in "Scarface" despite being relatively unknown. His authentic Cuban background and a strong audition convinced the movie's producers that he was the right fit for the role, and they weren't wrong: Steven was nominated for a Golden Globe in Best Supporting Actor category a year later.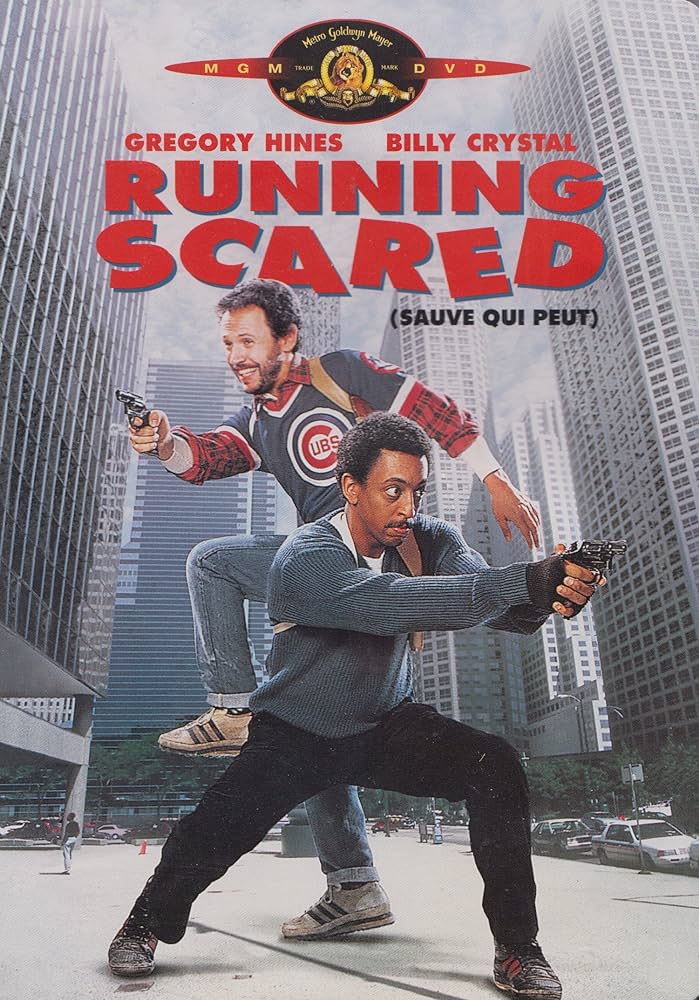 In 1986, Steven played Det. Frank Sigliano in "Running Scared", a cop comedy starring Billy Crystal and Gregory Hines. Next, he portrayed an Israeli soldier named Avner in "Sword of Gideon", a Canadian television movie about Mossad agents working to catch terrorists in the wake of the devastating 1972 Munich massacre. Although it didn't make many waves, Steven Spielberg would use the script and borrow key elements of the storyline for his movie "Munich", which was released in 2005 to critical acclaim.
Steven began the new decade playing DEA agent Enrique Camarena in "Drug Wars: The Camarena Story", starring alongside Craig T. Nelson and Benicio Del Toro. In the same year, he became the series lead of the crime drama series "Wiseguy", after Ken Wahl's character was written out of the show.
Since then, crime dramas and action films have been Steven's bread and butter in both film and TV. Some of the motion pictures he's had roles in include "Primal Fear", "The Lost City", and "Traffic". In 2011, he played Mexican drug lord Eladio Vuentes in two episodes of "Breaking Bad"; he then reprised his character in the spin-off, "Better Call Saul", but was killed off after a few episodes.
More recently, Steven played Avi Rudin in "Ray Donovan"; as Ray's right-hand man and the "muscle" of his operation, the former Israel Defense Forces soldier was responsible for the murders of many central characters in the show. In season four, the ex-Mossad agent was kidnapped by Russian mob members and beaten almost to death; later, he was more or less written out of the show after becoming hooked on drugs and slipping into depression.
Apart from a role in the 2022 movie "Nothing Is Impossible", and a recent guest-starring appearance in "S.W.A.T", Steven hasn't done much in the last year when it comes to acting. In June 2023, the actor attended a 40th anniversary screening of "Scarface" which took place in Australia, where he participated in a Q&A session, met fans, and signed autographs. At the beginning of August, he mourned the loss of his former co-star Mark Margolis, whom he described as "a lovely man and consummate actor"; the duo previously worked together in "Breaking Bad", "Better Call Saul", and "Scarface".
Steven Bauer has been a familiar face for 40 years — from SCARFACE to RAY DONOVAN!See him on WALKER, TEXAS RANGER — 12p ET What have you seen him in?https://bit.ly/2ziupF4

Posted by getTV on Thursday, May 7, 2020
Personal Life
Steven has been married four times and has two children. The union between Steven and his first wife, the seasoned actress Melanie Griffith, lasted from 1981 to 1989 and was affected by her drug and alcohol addictions which stalled her career until her big comeback in 1984; the couple welcomed a son named Alexander Griffith Bauer in August 1985. In 1988, Melanie went into rehab for alcoholism; unfortunately, she developed an opiate addiction almost as soon as she was sober.
The reasons behind Steven and Melanie's divorce remain a mystery, but the couple remain on good terms to this day, and were pictured together at the premiere of her 2013 movie "Dark Tourist". After being declared an officially single man, Steven delved into a relationship with Ingrid Anderson, whom he married as soon as the ink on the divorce papers had dried: their uneventful marriage lasted just two years, and seemed to disintegrate after the birth of their son, Dylan Dean Steven Bauer, in May 1990.
From 1992 to 2002, Steven was married to Christiana Boney; although some online sources list Christiana's profession as writer and political commentator, there's no evidence to back-up these claims. Christiana has always preferred to keep her opinions to herself, so much so that she faded back into obscurity after divorcing Steven: to date, the glamorous blonde appears to have no online presence or social media accounts.
Following the same pattern of getting married almost immediately after divorcing, Steven tied the knot for the fourth time in 2003. His fourth wife, Paulette Miltimore, was often his plus-one at industry events, and made sure to support her husband's every project. Nevertheless, the marriage broke down sometime in the early 2010s, and they divorced in 2012.
One may think that an actor of Steven's caliber would be worth tens of millions; however, this isn't the case. The "Scarface" star has a modest fortune of $5 million, partly due to his career stagnating in the 2000s. Nevertheless, Steven still has thousands of fans around the globe, who eagerly await his next role, no matter how big or small.