• Steven Suptic is an Internet personality, vlogger, content creator and podcast host
• He was born in Illinois and does not have any siblings
• He created the YouTube channel "Sugar Pine 7" and formerly worked on the "Rooster Teeth" YouTube channel
• He is engaged to Alyssa Terry, an actress and farmer
• His net worth is estimated at $400,000
 
Steven Suptic is an Internet personality, vlogger, content creator and host of various podcasts. He is most likely known by the wider audience for being one of the founders of the "Sugar Pine 7" entertainment YouTube channel and creative company. He recently quit all of his previous projects, including "Rooster Teeth" YouTube channel. Let's find out more about his future career plans, current relationship status, his net worth, etc.
Early life and family
Steven Suptic was born on 6 February 1993, in Illinois USA, so under the sign of Aquarius and holding American nationality. Almost nothing is known about his private life, as Steven prefers to keep all details about his family members low-key. Even though his father used to appear in some of Steven's videos, no one knows his name or occupation, the same for Steven's mother – he's just never mentioned any details about them.
What is known for sure is that Steven doesn't have any siblings, as he dropped once that he was jealous of his friend Benji Blakeway, who had several brothers and sisters – Steven wanted to experience this feeling of having a lot of brothers and sisters.
Education
Steven matriculated from his local high school in 2011. Nothing is known about his further education – he's never mentioned any colleges or universities he entered or graduated from. However, it is known that since his middle school times Steven loved playing video games, and always had a passion for sharing his knowledge and experience – that's why he started making videos when he was still in high school.
YouTube career
In January 2011 Steven launched his first YouTube channel entitled "MlgHwnT", and decided to upload "Let's Play" videos on such games as Halo and Minecraft; his friend Vince Demase helped him with editing. As there were not so many gaming YouTubers those days, Steven's channel started gaining popularity very soon. He also extended his audience by effective co-operation with such YouTube personalities as MunchingBrotato, SkyDoesMinecraft and AviatorGaming. In 2014 Steven became one of the most popular YouTubers who focused on gaming videos.
He then created another channel entitled "HWNTwo" to break the limits of Minecraft videos. In February 2015 he moved to California, and in March 2015 he joined Discovery Digital Networks' project called "Super Panic Frenzy", focused on gaming videos in Japanese and English. Steven also worked with his long-time fellow Reina Scully on another project called "SourceFed", which was managed by Philip DeFranco. When "Super Panic Frenzy" was closed on 9 August 2016, Steven was a major personality in the world of YouTube vlogging. At that time, he was working on two very popular animated series entitled "Wild Adventures" and "To Kill a YouTuber".
In 2017 Steven and two of his friends, Clayton "Cib" James and James DeAngelis, started a YouTube channel entitled "Sugar Pine 7". They created several series on it, such as "Alternative Lifestyle", "The Steven Suptic Experience" and "Behind the Pines Podcast", and featuring such actors and actresses as Autumn Farrell, Jeremy Sauder, Sami Jo Siedband and Parker "ParkerGames" Coppins. In 2018 the channel stopped producing new episodes of the series, and there is only "Behind the Pines Podcast" left on the channel with a new episode uploaded once a week.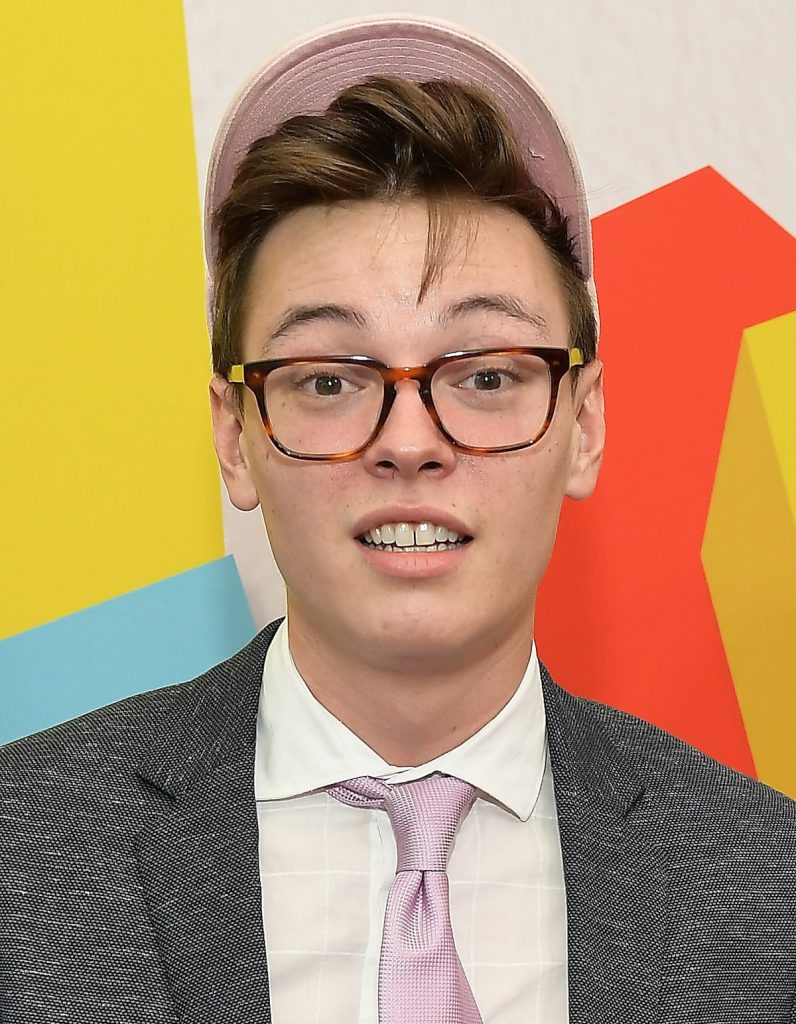 Steven then moved his project "The Steven Suptic Experience" to another YouTube channel and entertainment company entitled "Rooster Teeth". In early 2019, Steven quit the company and is now working on his own projects, which he is keeping low-key for the moment.
Personal life, engagement with Alyssa Terry
Before meeting his fiancé, Suptic earlier dated his fellow YouTuber, Natalie "TheZombiUnicorn" Casanova, but their relationship didn't last long, and the couple separated.
At the beginning of 2015 Steven met Alyssa Terry – they liked each other at once as they matched in many aspects and with plans for future life and career, especially both were interested in careers in social media. On 16 February 2017 they became engaged, but haven't married yet. Alyssa is an actress, and has played in many YouTube series such as "Lifestyle Classic", "Hand Jobs" and "Alternative Lifestyle" directed by "Sugar Pine 7". Alyssa had a chance to work with such experienced YouTube actors as Clayton James, James DeAngelis and Clyne Brisson. Some of Steven's fans rumored that he had an affair with his colleague Reina Scully, as they are long-term friends who worked together on several project. However, neither Steven nor Reina ever confirmed those rumors.
https://www.facebook.com/photo.php?fbid=10157987334639966&set=a.10150099072779966&type=3&theater
Who is Alyssa Terry?
Alyssa Terry was born on 27 October 1997, in California USA; her family's business is farming, their main farm is called "Terry Berries", and is located in Ventura, California where they grow strawberries. They also have bees, hops, vegetables and herbs. Alyssa's brother Will Terry worked at this farm from his young age, though Alyssa herself decided to only witness the success of her family's business and not to participate, pursuing her media career. Alyssa adores cactuses, and likes eating them, having them as pot flowers and often buys (or gets as a gift) various souvenirs. She is also a fan of intricate shoes made by Chris and Aiesha Campbell's company "Shoe Bakery", which produces shoes decorated as desserts (ice-creams, cakes, cookies, etc.).
Alyssa is very active on Instagram and has over 30,000 subscribers – she often posts their photos with Steven as they don't hide their relationship, and made it public long ago. Alyssa has recently graduated from the University of California, Los Angeles. She is a friend of such popular YouTube actresses as Autumn Farrell and Reina Scully.
Hobbies and interesting facts
Steven has two dogs named Littlefoot and Winnie who live in his and his fiancé's house. Steven is a big fan of travelling and gastro tourism – his favorite food is hamburger.
In 2017 Steven was in a car accident, a four-way crash and Steven's car was in the middle of the road. However, Steven didn't get a tiny scratch, though it is still unknown what injuries other drivers got, if any.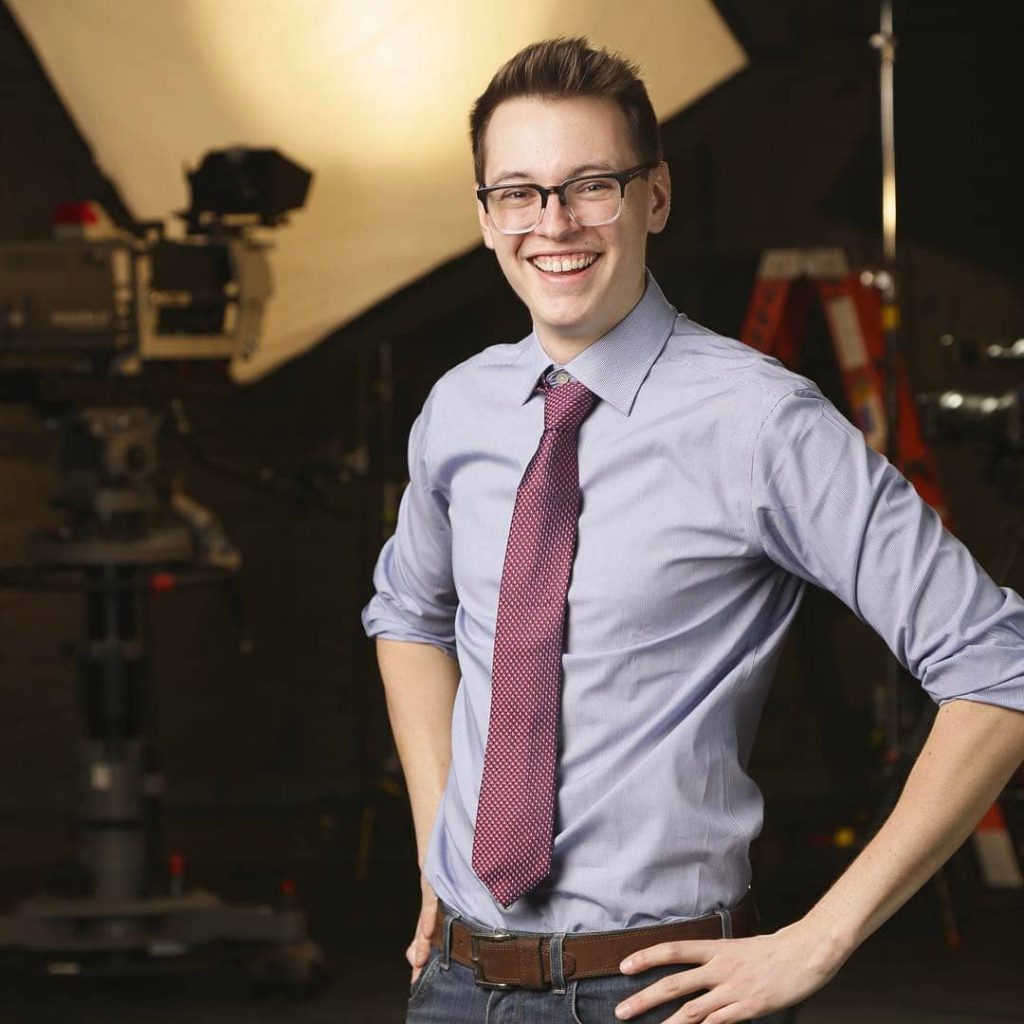 Social media presence
As an Internet personality, Steven just has no choice but to be active on various social media platforms. However, at the beginning of 2019 he deleted his Instagram account (though his profile there had a verified badge). His fans were very confused with his decision, though some of them remembered Steven giving negative feedback on the application, saying he didn't like it and wasn't going to use it in future. One of his fans created a fake account with the same name – "Steven Suptic" – the account has almost 5,000 subscribers, but it only has 11 posts and none of them deal with the real Steven Suptic. Nevertheless, Steven didn't give up on his Twitter account, on which he has almost 300,000 readers, and he posts on a daily basis.
Bangarang pic.twitter.com/se5xJ25WM5

— Steven Suptic (@StevenSuptic) March 16, 2019
He also entertains himself (and his fans and viewers) with his regular streams on Twitch; Steven often goes live with his Fortnite streaming, and has attracted over 16,000 followers. Steven's profile on Facebook is hidden from the search, so only his friends can see his page due to the privacy settings Steven set on his profile. Though the "Sugar Pine 7" channel is already closed and has only weekly podcasts left on air, the official profile of the channel on Instagram still has almost 20,000 subscribers. The fans keep on coming to the commentaries, thanking the crew for everything the did during all the years of their activity in "Sugar Pine 7".
Appearance, clothing style
Steven has naturally straight dark brown hair which he cuts short; he has brown eyes, and wears glasses due to a hard myopia. He is 6ft 2ins (1.88m) tall and weighs around 154lbs (70kgs). As for his clothing style, he prefers casual clothes, and often wears his favorite caps, T-shirts, jeans and shorts.
Net worth
Authoritative sources estimate Steven Suptic's net worth to be around $400,000. He's accumulated this impressive amount of money consistently working as a vlogger, podcast host and YouTube content creator. He also owns a Porsche which depending on various equipment could cost as much as $200,000. Though his project "Sugar Pine 7" is closed, the YouTube channel still brings him and his team around $1,500 per month. As Steven is working on his next projects, his net worth is only going to grow in the future.
General Info
Social profile links
Movies
Director
| Title | Year | Status | Character |
| --- | --- | --- | --- |
| Golem's Revenge | 2012 | Short | |
| Buttons | 2012/II | Short | |
Writer
| Title | Year | Status | Character |
| --- | --- | --- | --- |
| Golem's Revenge | 2012 | Short | |
| Buttons | 2012/II | Short | |
Animation Department
| Title | Year | Status | Character |
| --- | --- | --- | --- |
| Golem's Revenge | 2012 | Short animator | |
| Buttons | 2012/II | Short animator | |
Editor
| Title | Year | Status | Character |
| --- | --- | --- | --- |
| Golem's Revenge | 2012 | Short | |
| Buttons | 2012/II | Short | |
Actor
| Title | Year | Status | Character |
| --- | --- | --- | --- |
| Buttons | 2012/II | Short | Steve |
Self
| Title | Year | Status | Character |
| --- | --- | --- | --- |
| Nerd Wars | 2013 | Video short | Himself |
| SourceFed | 2012 | TV Series | Himself |
Source:
IMDb
,
Wikipedia