• Mildred Patricia Baena is of Guatemalan ancestry, born in the US in 1961
• She started working for Arnold Schwarzenegger in the 90s, and had a son with him in 1997
• She confessed the truth to Maria Shriver at her son's christening, leading to Arnold's divorce from Maria
• Arnold is an Austrian-born actor, bodybuilder, and former Governor of California
• He is currently in a relationship with physical therapist Heather Milligan, 27 years his junior
 
Who is Mildred Patricia Baena?
Mildred Patricia Baena worked for the famous actor Arnold Schwarzenegger for 20 years as a housekeeper, during which time the two developed a romantic bond, which resulted in Mildred giving birth to a son, Joseph Baena. For many years, she and Arnold hid the real truth, and it was thought that Joseph is the son of Mildred's husband, Rogelio Baena. However, eventually all was revealed, resulting in Arnold's divorce from Maria Shriver.
Después del escándalo de Arnold Schwarzenegger con su ama de llaves, Mildred Patricia Baena, que forzó a la amante del…

Posted by 107.5 AMOR on Friday, July 8, 2011
So, do you want to learn more about Mildren, from her childhood years to most recent events in her action-filled life? If yes, then stay with us for the length of the article, as we cover the story of Arnold Schwarzenegger's housekeeper, Mildred Patricia Baena.
Mildred Patricia Baena Wiki: Age, Childhood
Mildred Patricia Baena was born in 1961 in the USA, and is of Guatemalan ancestry; having become famous only for her affair with Schwarzenegger, Mildred has successfully hidden all of the important information from her childhood.
This includes the names of her parents and their professions, nor has she disclosed whether she has any siblings or is a single child, and hasn't revealed anything about her educational background either.
Rise to Prominence
Mildred started working at Schwarzenegger's Brentwood mansion in the early '90s, and kept herself out of the media, but several years after the birth of her son in 1997, started attracting attention from people close to Arnold, as her son was looking more and more like him. It all culminated at her son Joseph's christening, when she broke down in tears in front of Arnold's wife Maria, confessing to Maria's doubts that Joseph is Arnold's son.
This had put a strain on Maria and Arnold's relationship, and she filed for divorce not long afterwards. Arnold didn't deny that Joseph was his son, and has since supported both Mildred and Joseph financially, paying for his tuition among other needs. Since the scandal, Mildred has retired into obscurity, and is now living in Bakersfield, California with her son and her boyfriend Alex Aguilar.
Arnold Schwarzenegger Wiki
Arnold Alois Schwarzenegger was born on the 30th July 1947 in Thal, Styria, Austria, the son of Gustav and Aurelia Schwarzenegger.
He grew up in a strict household, and when he wouldn't listen to his parents would be beaten by them. Raised as a Catholic, he attended Mass every Sunday. He became interested in bodybuilding, and became regular in the gym.
Body Building Career
He started as a bodybuilder before he became an actor, and became one of the most dominant figures in professional bodybuilding. His legacy is the Arnold Classic, an annual bodybuilding competition – some of his triumphs include seven Mr. Olympia and five Mr. Universe titles, among numerous other accomplishments.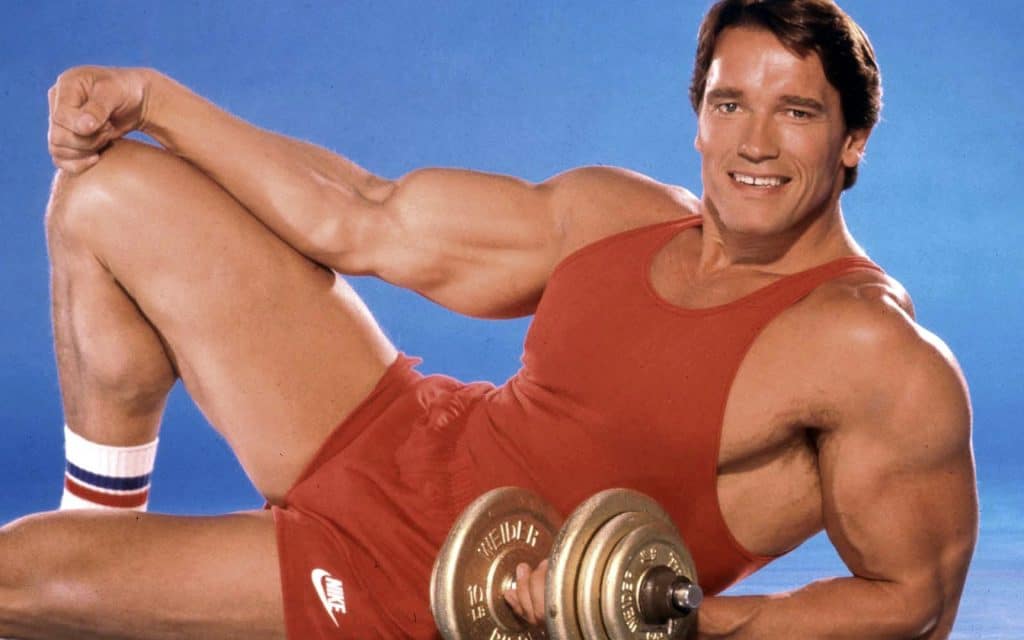 His personal records include a bench press of 520lbs or 240kgs, a deadlift of 710lbs or 320kgs, and snatch of 243lbs or 110kgs, among others. Although he is now in his eighth-decade, Arnold still works out every day.
Acting Career
Arnold's acting career started in 1970, with the titular role in the film "Hercules in New York"; since then, he has appeared in more than 70 films, and has become one of the most prominent stars in Hollywood. In 1982 he portrayed Conan in the film "Conan the Barbarian", and repeated the role in 1984's sequel "Conan the Destroyer".
The same year, he secured one of his most prominent roles in another titular appearance as "The Terminator", which eventually became one of the most profitable franchises; so far, the film has five sequels, and the sixth installment is scheduled for release in 2020. Schwarzenegger enjoyed success throughout the '80s and '90s, with action films such as "Red Sonja" (1985), "Commando" (1985), "Predator" (1987), "The Running Man" (1987), "Red Heat" (1988), "Last Action Hero" (1993), "Eraser" (1996), and others.
He has continued to make films in the new millennium, and the franchise "The Expendables" has become rather successful, among other projects.
Arnold Schwarzenegger Net Worth and Personal Life
Since launching his career, Arnold has built a fortune from body-building and films, all helping to increase his wealth, plus serving a term as Governor of California. So, have you ever wondered how rich Schwarzenegger is, as of mid- 2019? According to authoritative sources, it has been estimated that Arnold's net worth is as high as $400 million, which is quite impressive, don't you agree?
When it comes to his love life, before meeting Maria Shriver, he was in several relationships, which include Barbara Outland, an English teacher, from 1969 until 1974. She published a memoir of her life with Arnold, entitled "Arnold and Me: In the Shadow of the Austrian Oak" (2006). He was also in a relationship with Sue Moray which lasted from July 1977 to 1978, during which time he also started a romance with Maria Shriver, and eventually broke up with Moray. He and Maria married on the 26th April 1986, and welcomed four children before their split in 2011.
He is now in a relationship with physical therapist Heather Milligan, who is 27 years younger.