• Sue Lasmar is a fitness model and professional bodybuilder born in 1985 in Brasilia, Brazil.
• She has an estimated net worth of over $300,000.
• She started her fitness journey at age 19 and competed in her first fitness competition at age 28.
• She moved to the US and gained online fame through Instagram with over 1 million followers.
• She is married to fellow Brazilian fitness enthusiast Fernando Barreto and is highly active through her other social media accounts.
 
Who is Sue Lasmar?
Sue Lasmar was born on 24 May 1985, in Brasilia, Brazil, and is a fitness model as well as a professional bodybuilder, best known from gaining fame through the online website Instagram. She's competed in numerous fitness modelling competitions, and also serves as a fitness instructor, while promoting various fitness related products through her online pages.
The Riches of Sue Lasmar
How rich is Sue Lasmar? As of mid-2019, sources estimate a net worth that is over $300,000, earned through a successful career as a fitness model and instructor. Her online fame has led her to numerous opportunities including sponsorships and partnerships with companies, as well as high profile personalities. As she continues her endeavors, it is expected that her wealth will also continue to increase.
Early Life and Fitness Beginnings
Sue experienced a lot of hardships growing up, as she wasn't very athletic nor was she inclined to do a lot of physical activity. She had an unhealthy lifestyle, which in turn led to her becoming overweight as a teen. She grew very unhappy with her body and eventually decided that she would have to do something about it.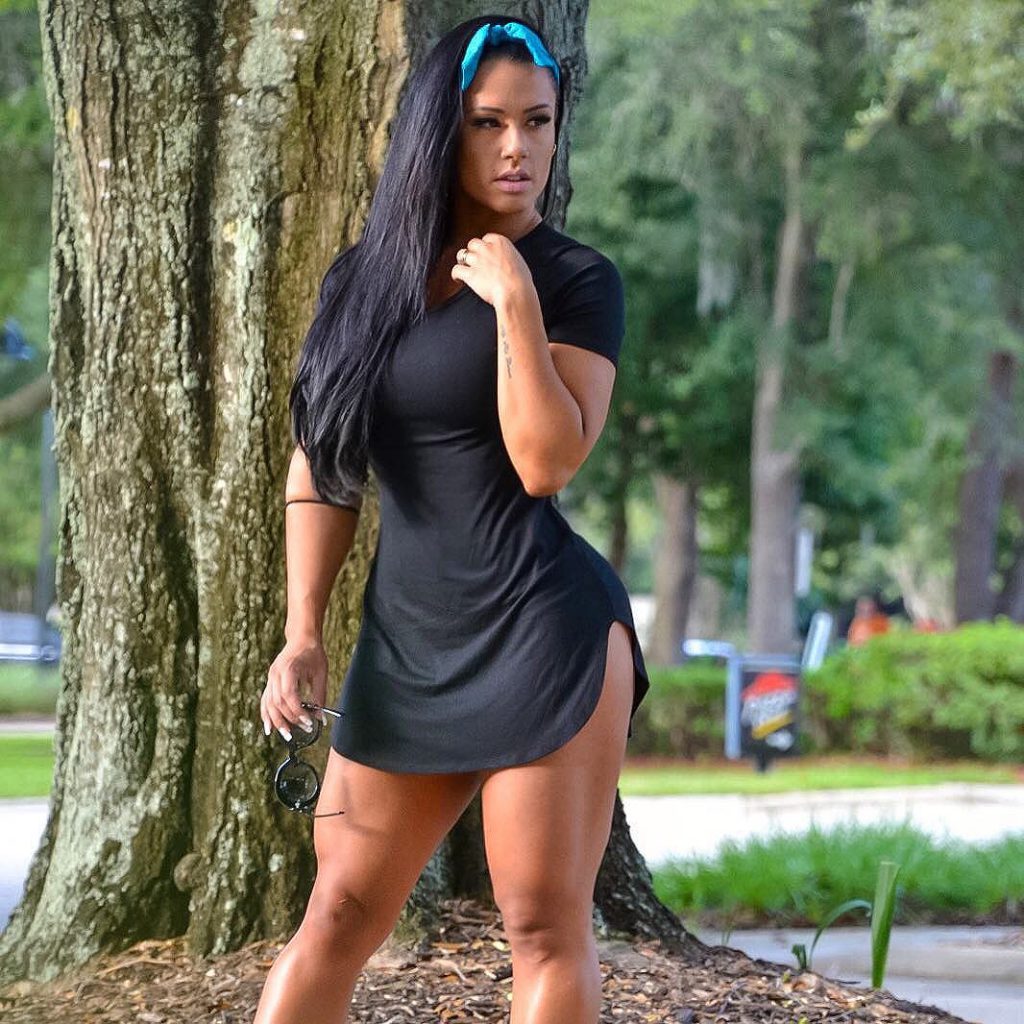 At the age of 19, she started training at the gym regularly, around five days a week and also had the drive to maintain a strict diet to achieve her dream physique. Over the next few years, she would slowly develop her body, and lost over 40 pounds (18kgs). She had pictures that firstly showcased her at the beach overweight, and then showing the results of her training as she now had a lean and muscular physique. However, she wanted to take things further, and decided to begin training during her mid-20s with a focus on entering fitness competitions.
Fitness Competitions and Modelling
Lasmar was 28 years old when she entered the 2013 South Brazilian Bodybuilding Championships, competing as a Wellness – Fitness athlete. She did not win the competition, but managed to get fourth place out of 42 participants. The results motivated her, and she decided to continue training with the goal to compete. After her debut, she was approached by professional photographers, who invited her to try her hand at modelling which she accepted, and the move proved to be both successful and lucrative. In a short amount of time, she became a well-known figure – literally – in Brazil.
This was not enough for her however, as she wanted to have a more international reach. After a few more projects in her home country, she moved to the US, settling in Miami, Florida. She continued training and competing for the next three years, and mentioned that she loves training her lower body, particularly her quads as well as her gluts, training six days a week to maintain a lean figure. While she was initially motivated by her own results, she later stated that it was her followers who would help her continue her efforts in bodybuilding.
Online Fame
At the age of 31, Sue discovered the website Instagram on which she created an account, as it was a means to gain popularity online while also spreading her passion for fitness. Instagram is a photo and video sharing website owned by Facebook, allowing its users to upload their own media to share to the public or to pre-approved followers. Users can organize the content they upload through the use of tags and locations while they can also easily edit their content through filters. Instagram is one of the most used social media services in recent years with over a billion registered users and over 500 million users actively using the website daily.
Bom dia!!!! pic.twitter.com/FPix0zwHoQ

— Sue Lasmar (@SueLasmar) January 20, 2015
She started her account showcasing her body, her fitness journey, as well as her life as a professional in the World Fitness Federation (WFF) – also referred to as the World Bodybuilding Fitness Federation (WBFF). The organization is known for holding international competitions every year, spanning numerous countries. They also offer professional classes for bodybuilding, sports modelling, and bikini modelling. Sue is also a part of Body Action, which is a company that creates and sells bodybuilding supplements; she's done numerous photo shoots and promotions for the company, due to their partnership.
Perosnal Life and Social Media
For her personal life, it is known that Lasmar is married to fellow Brazilian fitness enthusiast Fernando Barreto, who is an entrepreneur. She has shared a few photos of them through her online accounts. Aside from her fitness endeavors, she loves doing modelling work, and going to beaches or places she can show-off her body. She still follows a healthy lifestyle to help maintain her body.
Similar to numerous fitness models, she is highly active online through accounts on social media. Her Instagram account has grown to have more than a million followers, and she updates the account on a regular basis. She also has a Facebook account but she has not updated it since 2015. The same goes for her Twitter account, last posting in 2015 promoting her posts on Instagram from that time. The accounts show a disparity in terms of the development of her body, as she looks more muscular and shredded in recent years. Her Facebook account has over 136,000 followers while her Twitter account has over 8,000. She also appears in other social media accounts, mostly from her sponsors.