Who is Blake Draper?
Blake is an Australian actor, who gained recognition through his role as Graham Lansing in the film "Prom Pact" (2023), in addition to several other roles he's had so far in his career.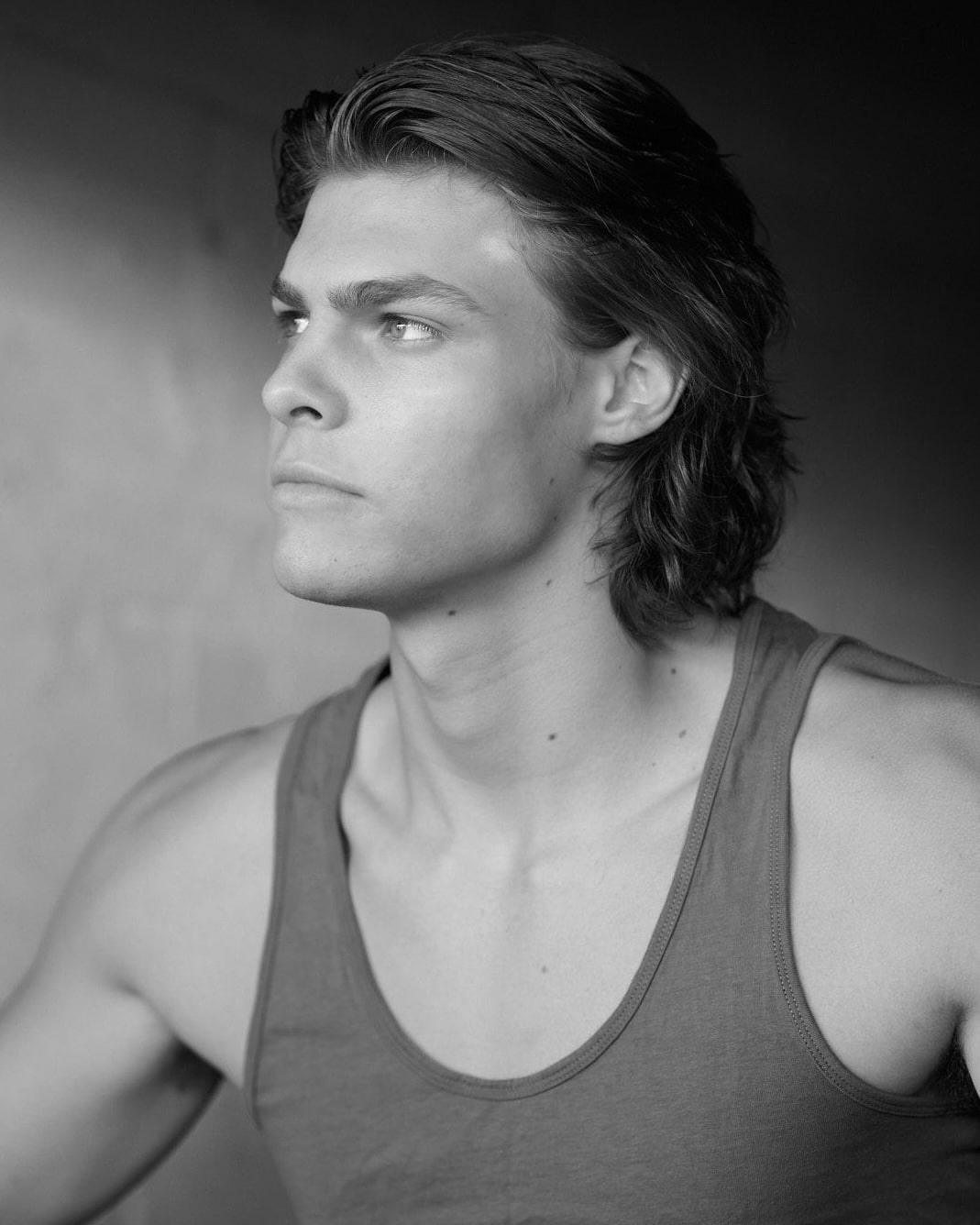 Blake Draper Wiki: Age, Childhood, and Education
Blake Drape was born on 27 July 2002 in Melbourne, Victoria Australia. He has been very secretive about his family life, and as a result there's no information on his parents, including their names and professions. However, there are a few details known about his growing up.
Blake was a dedicated Beatles fan from an early age, and received a drum kit as a gift on his seventh birthday, sparking a lifelong passion for music. Since then, he's been playing the drums and taught himself to play the guitar and bass.
Additionally, the Draper family shares an interest in martial arts, and young Blake started learning martial arts as soon as he could walk.
As for his education, the specific schools Blake attended are not publicly known. However, it is widely acknowledged that his teachers played a crucial role in shaping him into the actor he is today. Despite his early involvement in the entertainment industry, it was a surprise turn of events when his teacher cast him in a school play without his consent. In this fourth-grade production, he was chosen to portray the character of Aladdin, which ignited his passion for acting, and he was instantly hooked.
However, before pursuing acting in full, Blake was a martial arts instructor.
Career Beginnings and Stardom
Blake Draper made his acting debut in 2018 when he joined the cast of the Australian soap opera, "Neighbours", portraying Gus Martinez in a couple of episodes of this long-running TV series. On the air since 1985, it explores the lives and relationships of the residents of Ramsay Street in the suburb of Erinsborough, a part of Melbourne. The show was created by Reg Watson and featured a cast of notable stars, including Stefan Dennis as Paul Robinson, Alan Fletcher as Karl Kennedy, and Jackie Woodburne as Susan Kennedy, among others.
Draper continued his acting career with the role of Julius in the TV mini-series "Bad Mothers". This drama brought together a group of unconventional women who united to navigate the complexities of work, romance, parenthood, and an unexpected murder investigation. The show featured a talented cast, including Tess Haubrich as Sarah, Mandy McElhinney as Maddie, Jessica Tovey as Danielle, and Shalom Brune-Franklin as Bindy.
Two years later, Blake made a one-time appearance in the TV mini-series "Clickbait". In this gripping series, family man Nick Brewer is abducted in a crime with an unexpected twist, prompting those closest to him to race against time to uncover the identity behind this mysterious act, and the reasons behind it. The show was created by Tony Ayres and Christian White and featured an ensemble that included Zoe Kazan as Pia Brewer, Betty Gabriel as Sophie Brewer, Phoenix Raei as Roshan Amiri, and Adrian Grenier as Nick Brewer.
The same year, Draper lent his voice to the podcast series "The Orchard", which revolves around the discovery of a deceased teenage boy on the grounds of an exclusive private girls' school, raising questions about the circumstances of his death—whether it was murder, suicide, or something else entirely. Eric Bana played the role of Adam Durwood, a disaffected police detective and struggling single parent assigned to investigate the case. Ashleigh-Rose Nicholson portrayed Lily Durwood, and Blake Draper voiced the character Thomas.
Draper's career reached new heights in 2023, when he portrayed Graham Lansing in the American romantic comedy television film "Prom Pact". Directed by Anya Adams, the film starred a talented cast that included Peyton Elizabeth Lee, Milo Manheim, Monique Green, Margaret Cho, Arica Himmel, Jason Sakaki and more. This romantic comedy made its premiere on 30 March 2023 on Disney Channel, and received positive reviews from critics, launching Blake to prominence.
stars of 'prom pact' (2023) peyton elizabeth lee, milo manheim, and blake draper pic.twitter.com/TpItsEEPUZ

— rom com archive (@romcomarchive) March 24, 2023
The film's premise revolved around the prom season, with high school senior Mandy Yang, played by Peyton Elizabeth Lee, focused on her dream of attending Harvard. To secure her spot at the prestigious university, she seeks help from Graham Lansing, a popular jock whose father is a Harvard alum and a senator. When Mandy agrees to become Graham's tutor, she discovers there is more to him than his jock persona, and the film explores the complexities of teenage relationships, ambitions, and life beyond the confines of a prestigious university.
Currently, he doesn't have any newly announced projects, and is enjoying all the media buzz surrounding him thanks to the success of "Prom Pact".
Net Worth
According to authoritative sources, Blake Draper's net worth is estimated at $500,000, as of late 2023.
Personal Life, Dating, Girlfriend, Single
Blake's personal life has been a subject of media attention, particularly regarding his relationship with co-star Peyton Lee. While there's no official confirmation of romantic involvement, their close friendship has been evident in social media posts. Blake generally keeps his dating life private, and hasn't been linked to any dating scandals or rumors. Despite the speculation about his relationship with Peyton, he appears to maintain a low-profile personal life, and according to reports, he's single and focused on his rising career.
Appearance and Body Measurements
Blake Draper has brown hair and brown eyes. He stands at a height of 6ft 3ins (1.9m), weighs approximately 175lbs (80kgs), and his vital statistics are 42-32-15.