Who is Christopher Shyer?
Canadian-American actor Christopher 'Chris' Shyer was born under the zodiac sign Taurus on 9 May 1961, in Downsview, Toronto, Canada. He has 90 acting credits, and is perhaps still known best for playing Dave Perry in the 2003 action science fiction adventure movie "The Core", which starred Delroy Lindo, Hilary Swank and Aaron Eckhart, and was directed by Jon Amiel. It follows a group of people as they're drilling down to the Earth's core to prevent the Earth's destruction.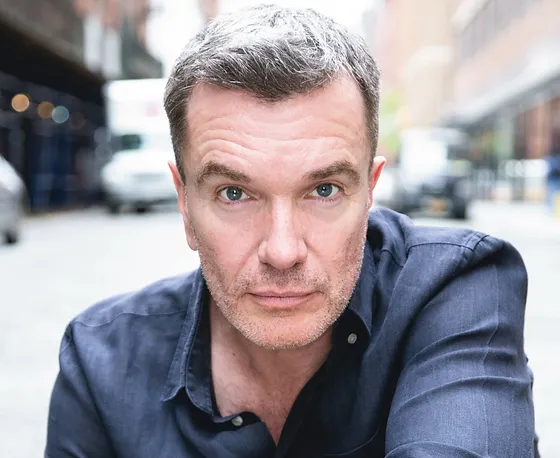 Education and early life
Christopher was raised in Downsview alongside his five older siblings, by their father Dennis Lemoine Johnston who was a car mechanic, and mother Shirley Hannah Marie who was a cosmetician.
Christopher was nine when he and his family moved to the USA, and he fell in love with acting while attending a local high school; he joined the school's drama club and could've been seen playing lead characters in a number of school plays. Despite his passion for acting, Christopher still remained focused on his education; he matriculated in 1979 and then enrolled at University of Vermont, from which he graduated with a Bachelor's degree in 1983.
It remains unknown what Christopher did for a living for the following 11 years, prior to launching his career in the film industry.
Roles in movies
Christopher's debut film role was playing Dancer in the 1994 drama "Janek: The Silent Betrayal", and some of his following roles were in the 1998 action thriller "Voyage of Terror", the 1998 romantic drama "Faithless" and the 1999 animated action "G-Saviour" (voice role). The year 2000 saw him play the lead character Prince Charming in the romantic comedy "Cinderella: Single Again", which also starred Gina Chiarelli and Sarah Chalke, and was written and directed by Kellie Ann Benz; it follows the life of Cinderella following her split from Prince Charming.
The first half of the 2000s saw Christopher appear in a couple of popular movies, such as the 2001 thriller "Along Came a Spider", the 2002 romantic comedy "Life or Something Like It" and the 2004 horror "The Lazarus Child", and in 2006, he played Charlie Cowley in the action fantasy comedy "Big Bad Wolf", which starred Richard Tyson, Kimberly J. Brown and Trevor Duke-Moretz, and was written and directed by Lance W. Dreesen. It follows a teenager who's been attacked by a werewolf, and the movie won a WorldFest Houston Award for Best Science Fiction/Fantasy Movie. Christopher appeared in only two movies in the remainder of the 2000s: the 2008 short comedy "Awkward", and the 2009 crime comedy "Killer Hair".
He portrayed Senator Monty Clemens in the 2014 drama "Maybe Tomorrow", which starred Paul Lange, Michael Wolfe and Dominik Tiefenthaler, and was written and directed by Michael Wolfe; the movie follows three estranged friends who've reunited after 15 years; it won nine of its 11 award nominations.
Some of Christopher's most recent film roles have been in the 2020 short fantasy "An Invitation to Tea", the 2023 thriller "Cat Person" and the 2023 romantic family comedy "Prom Pact".
Roles in TV series
Christopher's debut TV series role was playing Elliott Peoples in the 1998 episode "Paper Trail" of the action crime adventure "Viper", and the remainder of the '90s saw him appear in an episode of the crime action "The Crow: Stairway to Heaven", the action adventure "NightMan" and the family horror comedy "The New Addams Family".
In 2002, he played Lawrence O'Malley in two episodes of the popular crime mystery "The Practice", which starred Lara Flynn Boyle, Kelli Williams and Dylan McDermott, and was created by David E. Kelley. It follows the work of several defense lawyers, the series aired from 1997 through 2004 and won 58 of its 175 award nominations.
Christopher went on to appear in an episode of numerous series in the remainder of the decade, including the crime action "NCIS", the crime mystery "Without a Trace" and the crime action "CSI: Crime Scene Investigation".
From 2008 through 2015, he starred as Richard 'Dick' Reddick in all 17 episodes of the comedy "Those Damn Canadians", which also starred Dylan Ramsey and Lynda Boyd, and follows a Canadian talent agent who's opened her own agency in Los Angeles; the series was nominated for two awards.
Some of Christopher's most recent roles have been in two episodes of the 2022 adventure science fiction "Paper Girls", nine episodes of the 2023 action thriller "The Night Agent" and two episodes of the 2023 crime mystery "Riverdale".
Christopher Shyer is doing a great job as Brad Rayberry, and loving him as a pseudo-father figure for Jughead. But you know, Jughead has another father figure, who is his father, who would great to see back, hint, hint #riverdale

— Riverdale After Dark: A Riverdale Podcast (@RiverdaleDark) May 11, 2023
Other credits
Christopher received special thanks for the 2003 short movie "Arbor Vitae".
He both produced and directed the 2015 short comedy movie "Doing It", and the comedy series "Losing Lester: A Comedy of Sorts", which aired from 2015 through 2018.
Awards and nominations
Christopher won a 2002 Leo Award for Feature Length Drama: Best Lead Performance – Male for "The Invitation", a 2020 Charlotte Film Festival Audience Award for Narrative Short Film, for "An Invitation to Tea" and a 2021 UBCP/ACTRA Award for Best Lead Performance, Male for "Solar Winds".
He was also nominated for a 2012 Orland Film Festival Award for Best Ensemble Cast, for his and his colleagues' performance in "Maybe Tomorrow", and a 2021 Blackbird Film Festival Lead Actor Award for "An Invitation to Tea".
Love life and relationships
Christopher shies away from speaking about his love life in public, and hasn't mentioned the names of the women, or perhaps men whom he's been with.
Some of Christopher's fans believe that he's gay, claiming this to be the reason why the popular actor won't speak in public about his relationships; some have even claimed to have seen Christopher spending time with his boyfriend in Los Angeles but no evidence has been provided to support these claims.
There are also those who believe that he's a married man, but prefers to keep his wife (and perhaps children) away from media, however, this hasn't been confirmed either.
Christopher seems to be unattached as of October 2023, hasn't married and doesn't have children.
Interesting facts and hobbies
Close to 1,000 people are following Christopher on Instagram today and he's posted 28 pictures and videos; most of these are about the TV series and movies in which he's appeared, while his other content features him spending time with his friends and family.
Christopher's passionate about travelling and has been to a number of US states and Canadian cities, for both work and pleasure.
He's a philanthropist and enjoys volunteering with various charity organizations; he's also a lover of animals and has donated money to several dog shelters.
Despite his age, Christopher's still today physically highly active, and works out at the gym several times every week.
Brad Pitt's one of his favorite actors, and some of his favorite movies are "Bullet Train", "Meet Joe Black" and "Babylon".
Appearance and net worth
Christopher's age is 62. His eyes and hair are brown, he weighs around 180lbs (82kgs) and is 6ft 1in (1.85m) tall.
Christopher's net worth's been estimated at over $5 million, as of October 2023.