Who is Drake Rodger?
A talented actor whose journey in the realm of film and television has just begun, according to critics Drake Rodger brings a fresh perspective and raw talent to the screen. As he takes his first steps into the spotlight, it seems that his role as John Winchester in the adventure drama series "The Winchesters", has established him as a promising talent to watch.
Join us in exploring the journey of this actor, as he embarks on an exciting career in the world of entertainment.
Early life, parents, and education
Born under the zodiac sign of Aquarius on 26 January 1999, in Keokuk, Iowa USA, Drake holds American nationality and his ethnicity is White. He was raised by his parents, about whom nothing is known, but Drake is the middle child of three, d during his childhood, Drake's family moved across the US, because his parents worked where ever they could find a decent job. When Drake turned 14, he and his family moved to South Florida where he spent the next five years of his life playing sports and working as a lifeguard. It was there that he discovered his love and passion for the arts, and began studying intently.
When it comes to his educational background, upon matriculating from high school in 2017, he studied acting at The Performers Studio Workshop.
Acting career
Drake made his acting debut playing Zack Harris in the 2020 drama "Murder RX", which didn't achieve much success. Later that year, Drake was seen as Dave in the short movie "Terra Beach", followed by his role as Conor in the 2021 thriller horror "Not Alone", the story of a family who bought a mansion not knowing that it's haunted by unexplainable phenomena. The movie had no nominations, and was poorly rated by the audience (3.9/10).
In 2022, Drake was cast to play Judd in the romantic drama "The In Between", also starring Joey King, Kim Dickens and Kyle Allen. Next, he played Nathan Kamber in the thriller "Mantra", which was his first lead role, starring opposite Alex Suarez and Dan Franklin, who co-wrote the script for the movie.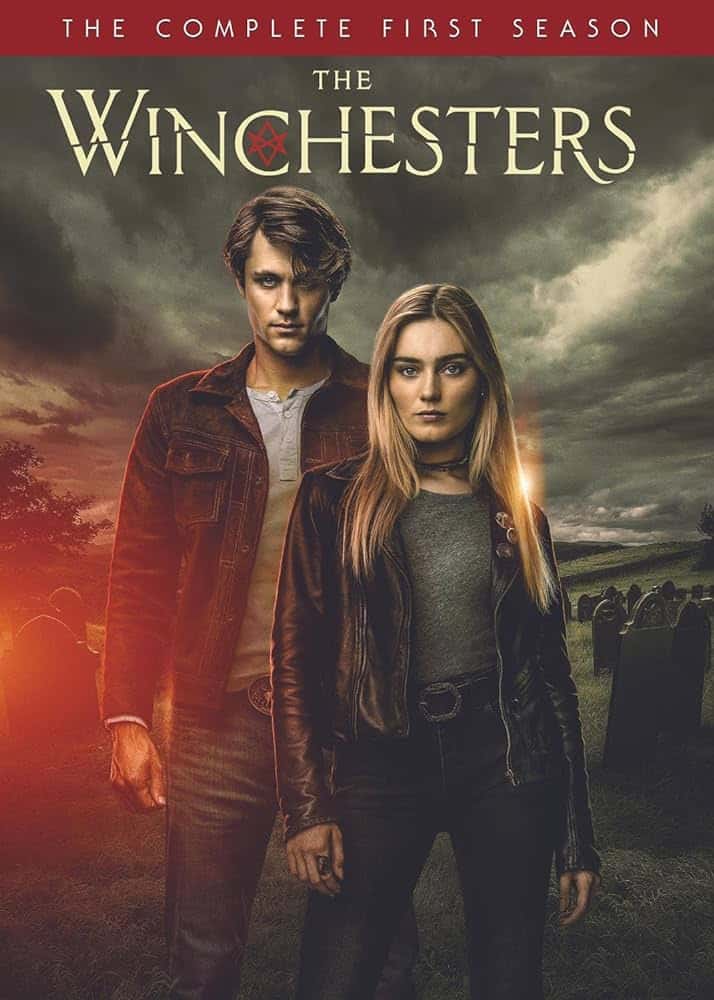 Thanks to this role, Drake was noticed by Robbie Thompson, a showrunner of "The Winchesters", and Drake was soon cast to play his most notable role to date, as John Winchester. The show is a spin-off from the hit series "Supernatural", and follows the love story of John and Mary (played by Meg Donnelly), and how the two saved not only their romance but also the world. The story is set in the '70s, and their son, Dean (played by Jensen Ackles), narrates the story of his parents from how they met and fell in love, to how they fought the monsters together.
The series premiered in October 2022, and was the most-viewed premiere for the season. The last episode of the first season aired on 7 March 2023, and the first question asked by the fans was: 'When will the second season start?'
We're sorry to tell them that the CW officially decided that there will be no second season. However, Drake's fans shouldn't be sad; he's finished the filming of his newest project, a movie entitled "Quiet in My Town", written and directed by Michael Carney. The movie is currently in post-production, and to give you a sneak peek, Drake will play Brian Blanton, opposite Marc Blucas and Annabeth Gish, in this drama about the citizens of a small, peaceful town devoted to family, God, and football.
Love life and relationships
Drake is a person whose love life is shrouded in a veil of privacy, carefully guarded from the prying eyes of the curious world. While many may share their relationships on social media or through public displays of affection, Drake takes a different path.
However, this doesn't mean that he was spared of rumors and speculations about his dating history. One of the rumors was that he was dating his co-star from "The Winchesters", Meg Donnelly, as the two were often seen together attending various red-carpet events; now, their fans are wondering if they are a real-life couple. It seems that both Drake and Meg decided to stay tight-lipped about the nature of their relationship.
As of October 2023, it seems that Drake is single, he hasn't been married or engaged and doesn't have children.
Interesting facts about Drake Rodger
After the series "The Winchesters" premiered in 2022, his Instagram account gained over 55,000 followers.
His Twitter account (now X) is being followed by nearly 7,500 people.
Drake is an animal lover, with dogs being his favorite, although besides his dog, he has a cat named Fleebus, and as Drake put it, it is his 'second best friend'.
When it comes to his future projects, he would like to act in some of the DC Universe movies.
Many fans of the series "Supernatural" noticed Drake's resemblance to Jared Padalecki, who played Sam Winchester, the son of John Winchester. Some thought that Drake and Jared are related.
Drake's favorite color is green, and his favorite number is three.
His favorite books are "Narnia" chronicles by C.S. Lewis.
Drake's favorite musician is Eminem, and his song "Lose Yourself" is Drake's number one.
His biggest fear is a feeling of inadequacy.
When it comes to his favorite food, Drake prefers fresh over fried, and has said that his guilty pleasure is Vanilla latte.
I'm excited to give another shout-out to Drake Rodger, as he's now currently in the Atlanta area playing the role of Brian Blanton in another SAG feature film called "Quiet In My Town." Way to go Drake!

Posted by Emergent Artists Group LLC on Monday, November 11, 2019
Age, height, and net worth
Drake is 24 years old, and his trademarks are his dark brown, curly hair and piercing green eyes. Many of his admirers (mostly female fans) consider him very handsome. Drake takes care of his body by working out at the gym three to four times per week, and he proudly shows his muscular body. He weighs around 185lbs (85kgs) and is 6ft 3ins (1.91m) tall.
If you've wondered how rich Drake is, according to sources as of October 2023, his net worth has been estimated at over $500,000.