Emma Meisel is a young actress making her way up in the entertainment industry. Starting with her role as Steph in the Disney+ series "Doogie Kamealoha, M.D", Emma has appeared in several other TV productions, and growing a consistent and loyal fanbase online, making it clear that she's here to stay.
It doesn't matter if you've been following her from the beginning, or have only recently noticed her, in this complete summary of the still-young but promising acting career of Emma Meisel, you'll get to know many important details about her acting, future projects, personal life, romantic relationships, and the friends she's made along the way.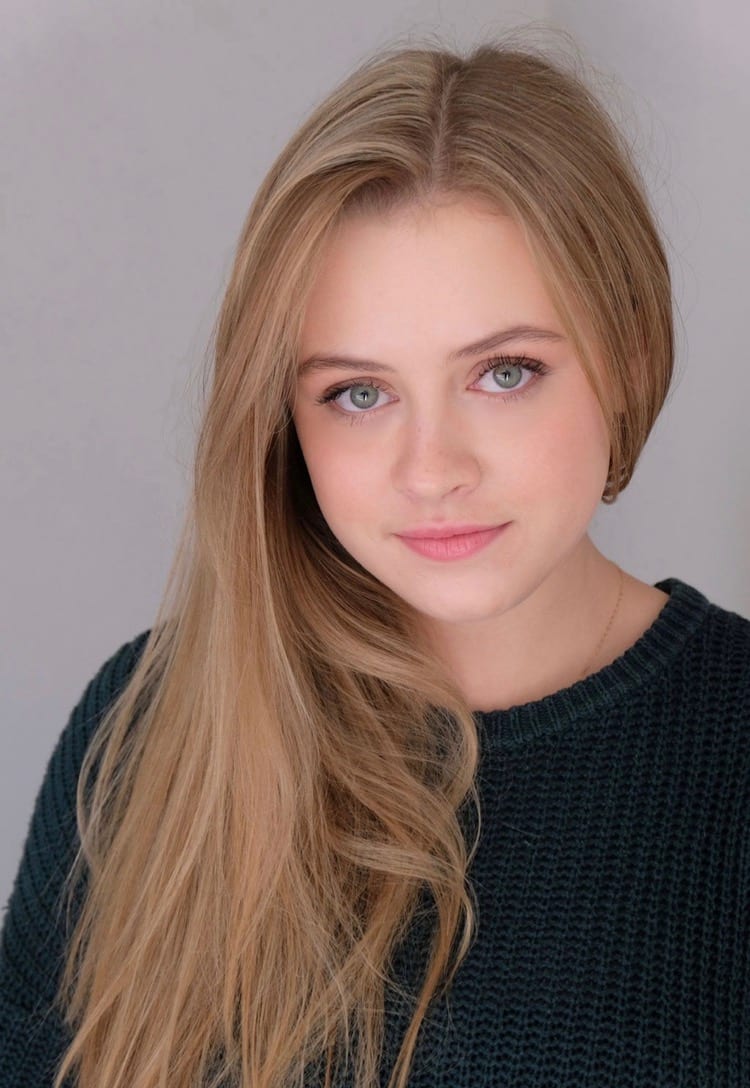 Beginnings
A native of Castle Pines, Colorado USA, Emma Meisel was born on 18 February 1997 and always dreamed of acting, though not much else has been revealed about Emma's early life and family, except for the fact that her father is named Chuck.
It's known that Emma matriculated from the Denver School of the Arts in 2015 ,and later studied in London for a semester before returning to the US to enroll at the New York City-based The New School, pursuing a degree in Performative Arts and Drama.
Nonetheless, Emma was still looking for something else. As she revealed in an interview with The Castle Pines Connection, The New School served her in developing her talents, but she felt curious to see if she could make a living with it. She moved to Los Angeles for a short while, went back to study for another semester in New York City, and then definitely left again for Los Angeles, finding shelter in the house of the father of one of her friends.
Despite knowing almost no one in California and going through the not-so-pleasant time of having her first apartment infested by termites, the young Emma slowly found her place while attending classes at The Groundlings Theater & School, and the drama academy of Lesly Kahn.
First Jobs
According to Emma's professional profile online, she got her start in the entertainment industry under the guidance of the Los Angeles-based management agency Allegory Creative Management
In 2018, Emma made her debut TV appearance as Violet  in Nickelodeon's fantasy comedy show "Knight Squad", who became an unforgettable character for being part of Team Hex, whose members grew an instant rivalry with the protagonists from the Phoenix Squad.
The next year, she appeared in one episode of "The Kids Are Alright" as Angela, the girlfriend of Frank, the third son of the Cleary family. The year 2019 also saw Emma appearing as Midge, a Camp Redwood's counselor in "America's Horror Story: 1984". Despite being a minor character, Midge was Emma's first recurring role in a series, which also gave her the chance to share the stage with the likes of Hollywood stars Emma Roberts and Leslie Grossman.
Also in that year, Emma was Violetta Coco in "The Dead Girls Detective Agency", a mystery and fantasy series based on the young-adult book of the same name. In 2020, Emma was cast as Maddie in the coming-of-age movie "Vegas High", which was meant to air on HBO, but didn't ultimately see the light.
Path In "Doogie Kamealoha, M.D."
Up to 2021, Emma Meisel's roles on TV had been limited to minor characters, but her time to shine finally came with the premiere of "Doogie Kamealoha, M.D". This Disney+ series is a modern reprisal of the 1989 sitcom "Doogie Howser, M.D.", starring Neil Patrick Harris.
Unlike its predecessor, "Doogie Kamealoha, M.D" is not based in Los Angeles but in Hawaii, where the protagonist and child prodigy Lahela 'Doogie' Kameāloha was born and works as a recent graduate from medical school. For her part, Emma plays the role of Steph Denisco, Lahela's high-spirited best friend with his artistic inclinations.
stephkai steph denisco kai kamealoha emma meisel matt sato doogie kamealoha md m.d. 2516 by luna li fc fancam edit pic.twitter.com/vVNYhQOIKg

— kayla's stuff (@kcylasvids) March 31, 2023
Regarding the experience of appearing in the show, Emma told Billy V from Hawaii News that she had never been to Hawaii before filming the show, and was completely amazed by it, describing it as 'magical' and 'another world'. In another interview HotCorn had Emma describing the show as a 'completely new one' compared to the original, noting how the casting of a female lead was empowering and sent a positive message to girls. It was also noticeable by their interviews and social media, that Emma became good friends with co-star Peyton Elizabeth Lee.
"Doogie Kamealoha, M.D" ran for two successful seasons, but was canceled in 2023 due to cost cuts made by the Disney+ platform.
Future Projects
While "Doogie Kamealoha, M.D" run on TV was cut short, the show opened new professional doors for Emma Meisel. For a start, she is cast to appear in the film "Don't Feed the Children" directed by Destry Allyn Spielberg, which is set to premiere in 2024. The movie follows a group of teenagers as they travel south after a pandemic makes most adults disappear, but are faced with many other challenges, as reported by Variety.
Though it's unclear which character Emma will be playing, it's known that she'll be part of the main cast, which is a big step forward in her career for being her film debut. Nonetheless, in 2021 Emma already had a taste of being on the big screen by starring in Steffi West Harshberger's "Spider Monkeys", which premiered on demand at that year's edition of the Global Lift-Off Sessions indie festival in the UK.
It's unclear what other projects Emma might be working on right now, but she still has a lot of dreams to accomplish. Just as Emma told The Castle Pines Connection in 2019, her dream is to star in a sitcom, both because it would afford her a financially stable life, and because she believes in the power of comedy as the 'best medicine' for people.
Who Is Her Boyfriend?
Everyone who ever watched "Doogie Kamealoha, M.D" was surely caught by the potential romance between Steph Denisco and Kai Kamealoha, the older brother of her best friend Lahela. As seen in the show, the pair's relationship was ever evolving through the two seasons, but it was still surprising to find out that Emma and Matt Sato, who plays the role of Kai, are also romantically involved in real life.
It's unclear how the pair's romance evolved, but they met on the set of the show in 2021, and according to reports, began dating before the end of the first season. The first hints that their working relationship had evolved into something more became apparent by August of that year, when they posted pictures of themselves together on a trip to the Sequoia National Park in California, followed by many other shared posts on social media. As seen in their social media accounts, the couple has continued o dating after the cancellation of the show.
On his part, Matt is also an actor on the rise. Besides his role in "Doogie Kamealoha, M.D", Matt has appeared in Disney's "High School Musical: The Musical: The Series", and in Peacock's "Saved by the Bell".
Net Worth, Physical Appearance & Social Media
According to reports online, Emma Meisel has an estimated net worth of over $200,000, which results from her career as an actress. Nonetheless, it's worth considering that Emma's career is still young, and might not be as financially prolific as of now, but that also means that her fortune will surely increase as her career moves forward.
Though her weight is unclear, Emma is reportedly 5ft 5ins (1.65m) tall and has beautiful blonde hair and green eyes. She's grown quite a considerable following on social media, having to date almost 50,000 followers on Instagram, and over 30,000 likes on TikTok.
As seen in many of her social media posts, acting is not the only thing Emma loves, as she also enjoys traveling, and spending time with friends and pets. It's just a matter of time before she guides her followers through her upcoming and hopefully exciting professional projects.