Born under the sign of Virgo on 4 September 1993, in Valledupar, Cesar, Colombia, Jerónimo Cantillo is a 30-year-old actor and musician of Hispanic descent. He's wowed the world in two distinct ways – starring in high-profile titles that hold massive sway among Latino and Spanish audiences, and releasing distinct songs that have resonated with millions worldwide. He has had enviable success in the entertainment industry ever since his first venture there in 2012.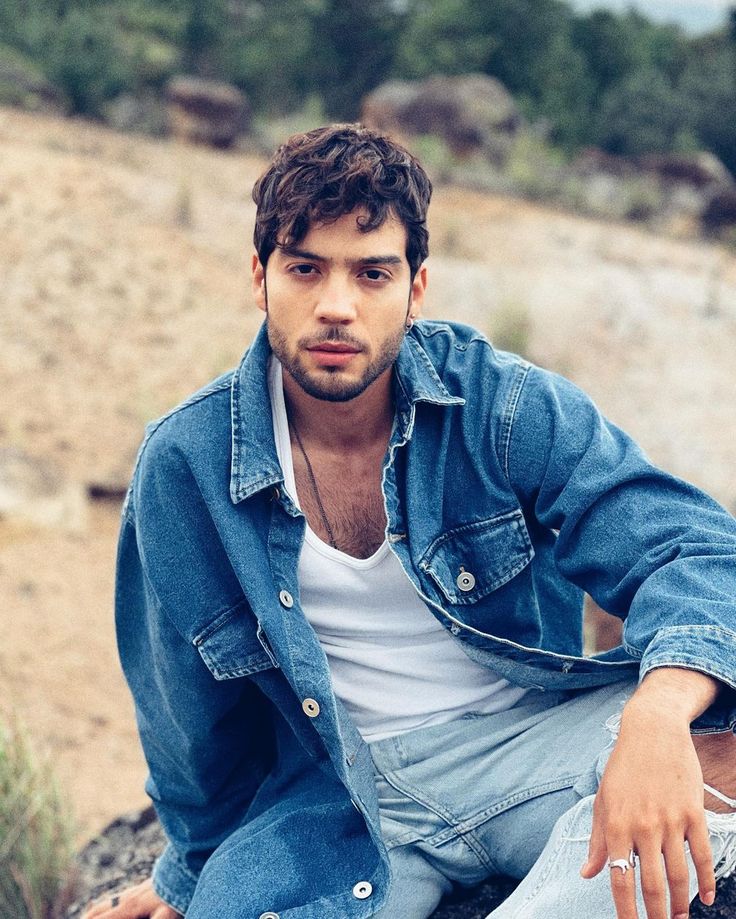 Early life and education: An academic artist
Jerónimo spent his early years in the vibrant locales of Santa Marta and Bogotá DC, the capital of his home country. Born to Romualda Saumet, a legal practitioner with a keen sense of justice, and Milciades Cantillo Costa, a prominent Colombian political figure and an accomplished writer, Jeronimo's family life was marked by intellectual diversity. His family also includes an older brother, Milciades Cantillo, another renowned artist, and a younger sister, Yendhy Cantillo.
As a high school student at San Luis Beltran High School, Cantillo was not merely an observer of his education, but very actively participated in various aspects of school life, much like both his parents in their time. He engaged in sports, debates, held roles in student government, and even showcased his artistic talents in school musicals, excelling in just about every sphere. It was during these early years that Jeronimo began to exhibit his versatility and strong leadership qualities, as well as several other penchants.
Seeking to further hone his artistic inclinations after matriculating in 2011, and with his parents' full support, Jerónimo went for higher education at Universidad Javeriana, pursuing a degree in audiovisual arts and dramatic performance. However, as his acting commitments continued to flourish, the demands of his developing career in entertainment led him to make the challenging choice of discontinuing academic pursuits. He left the college two years in, and has not since expressed the desire to eventually graduate.
Career: Fated for the limelight
Cantillo's initial foray into the entertainment world started on television, specifically with the role of Micky Donado Child in an episode of the popular Hispanic TV series entitled "Amor de Carnaval," shot in 2011 and released in 2012, during his last year of high school and beginning of college. Over the course of the next five years, he diligently worked his way through a series of guest appearances in various TV shows, laying the groundwork for a solid career in the entertainment industry.
The most significant part he obtained within that time, aside from that in 55 episodes of "La Dinastía," is Kaleth Morales in an especially high-rated TV series entitled "Los Morales," in which he stayed for 73 episodes throughout the length of 2017. His next defining move in the industry was landing the role of Aníbal Velásquez in the TV mini-series entitled "Aníbal 'Sensación' Velásquez," which tells a crucial story about various Hispanic musicians in Central America throughout the 1940s and 1990s.
His breakthrough role opened doors to even more prominent and influential characters, such as Leandro Cardenas in an episode of "Tormenta De Amor" in 2019, and, much more importantly, Patrullero Yeison Vergara in 80 episodes of "Verdad Oculta" in 2020, which greatly boosted his standing with the worldwide audiences observing Hispanic dramas. He then moved on to an even bigger project, portraying Andrés Reyes in 63 episodes of Julio Jiménez's "Pasión de gavilanes" in 2020.
Cantillo then reached another defining chapter of his career, having been chosen to take the lead role of Dixon in the highly anticipated Netflix remake of the globally acclaimed TV series "Rebelde." The project was recorded in 2021, and unveiled as one of the platform's standout titles for 2022, generating great anticipation among the public. Jerónimo's most ardent fans were elated to know that he had truly reached the top of Hispanic media, but the project was far from long-lasting in the end, leaving him no choice but to try and become a superstar with a different role in the future. He hasn't been active in front of the camera since the 12 episodes of the first two seasons of "Rebelde", released in 2022.
Why was "Rebelde" canceled?
It's a well-documented fact that Netflix doesn't always do an immaculate job of re-creating a famous title, and this looks to have been the case with "Rebelde" as well. Being arguably one of the most popular TV shows ever to come out of the Spanish-speaking media universe, this high school romantic drama featured unapologetic characters spurred on by brash, youthful energy, who stopped at nothing to get what they wanted.
📲 Vivian Ossa e Jeronimo Cantillo via Instagram. #Rebelde pic.twitter.com/XGxvRXbcfQ

— Rebelde Netflix Mídias (@RBNMIDIAS) January 9, 2022
It looks like Netflix may have failed to capture this, which is the very essence of the show. They apparently adapted the title to fit the modern standards dictated by the virtue signaling leftist minority that is so loud on social media one might think it only consists of them. However, as with most politically correct releases, Netflix realized this wasn't going to make a buck, and canceled it after only two seasons. The title was characterized as boring by numerous social media users, and one can easily guess that respecting everyone doesn't make for compelling television.
More liberal outlets, on the other hand, criticized the media giant for discontinuing yet another leftist mouthpiece title, as "Rebelde" then became the 'latest LGBTQ+ inclusive show canceled by Netflix' across such websites. The company itself didn't comment on the reasons behind the decision, leaving its actors to speculate as to what may have gone awry. This was undoubtedly a massive opportunity for Cantillo to massively grow his audience, but he fortunately has a whole other form of expression that also resonates with many.
Starring on the microphone
Jerónimo's passion for creating music reignited to unprecedented levels around 2019, which is when his YouTube channel had its first upload since being created in 2011. The song in question is entitled "Weekend," featuring Cantillo and two other artists. It's another classic take on partying during the weekend whose lightweight tunes easily captured the attention of many listeners looking for a good time out, especially the actor's faithful fans who stuck with him throughout the years.
The singles "4D" and "Te Tuve" came out later in 2019 as well, the latter of which also featured a whole music video, allowing Cantillo to showcase his acting talent even while making music. This trend continued throughout his next two singles, entitled "Eskiniao" and "Huracán", from 2020 and 2021 respectively. 2023 was definitely a massive year for the Colombian talent, whose first EP came out in its latter half, featuring four songs with another three released as singles earlier in the year. Cantillo now has 13 songs and eight roles under his belt, and his fans remain hopeful that both of those numbers will increase.
Love life: Does he have a girlfriend?
The romantic involvements that Jerónimo has had over the years remain a complete mystery to the public, with some wondering whether he ever had a girlfriend to begin with. While the actor remains engaged with his audiences on Twitter, Instagram, and now even Threads, he hasn't shared a single detail regarding this part of his life.
Some have suspected that things might be going on between him and actress Vivian Ossa, whose character July Cuello was his on-screen match in "Los Morales" back in 2017, but that looks to have been business only. Seeing as he starred in the highly LGBTQ-conscious Netflix adaptation of "Rebelde," some even suspected that he might swing the other way, but unfounded rumors are yet to be confirmed by the star himself.
What is Jerónimo Cantillo's net worth?
Cantillo's total accumulated wealth is estimated by some of the most veritable sources at $1.5 million. He's made this sum through constant engagement in the entertainment industry, both as a singer and as an actor, though the latter is thought to have been the much more significant contribution. It's unlikely that Jerónimo's wealth will continue its exponential growth beyond this point, unless he makes a grand return to the TV screen, though his musical journey also remains unconcluded, and anything can happen.
Cantillo's body measurements: What is his height?
The famous singer stands at 5ft 10ins (177cm), and weighs just about 147lbs (67kgs). He carries a lean, somewhat muscular build, with a slightly tanned complexion, and dark brown hair and eyes.