Who is Lena Olin?
Lena is a Swedish actress, known for her captivating performances both in film and on television. She initially gained widespread recognition for her role as Sabina in the film "The Unbearable Lightness of Being" (1988). Olin also starred in the TV series "Alias" (2001-2006) as Irina Derevko, in addition to many other projects on which she's worked so far.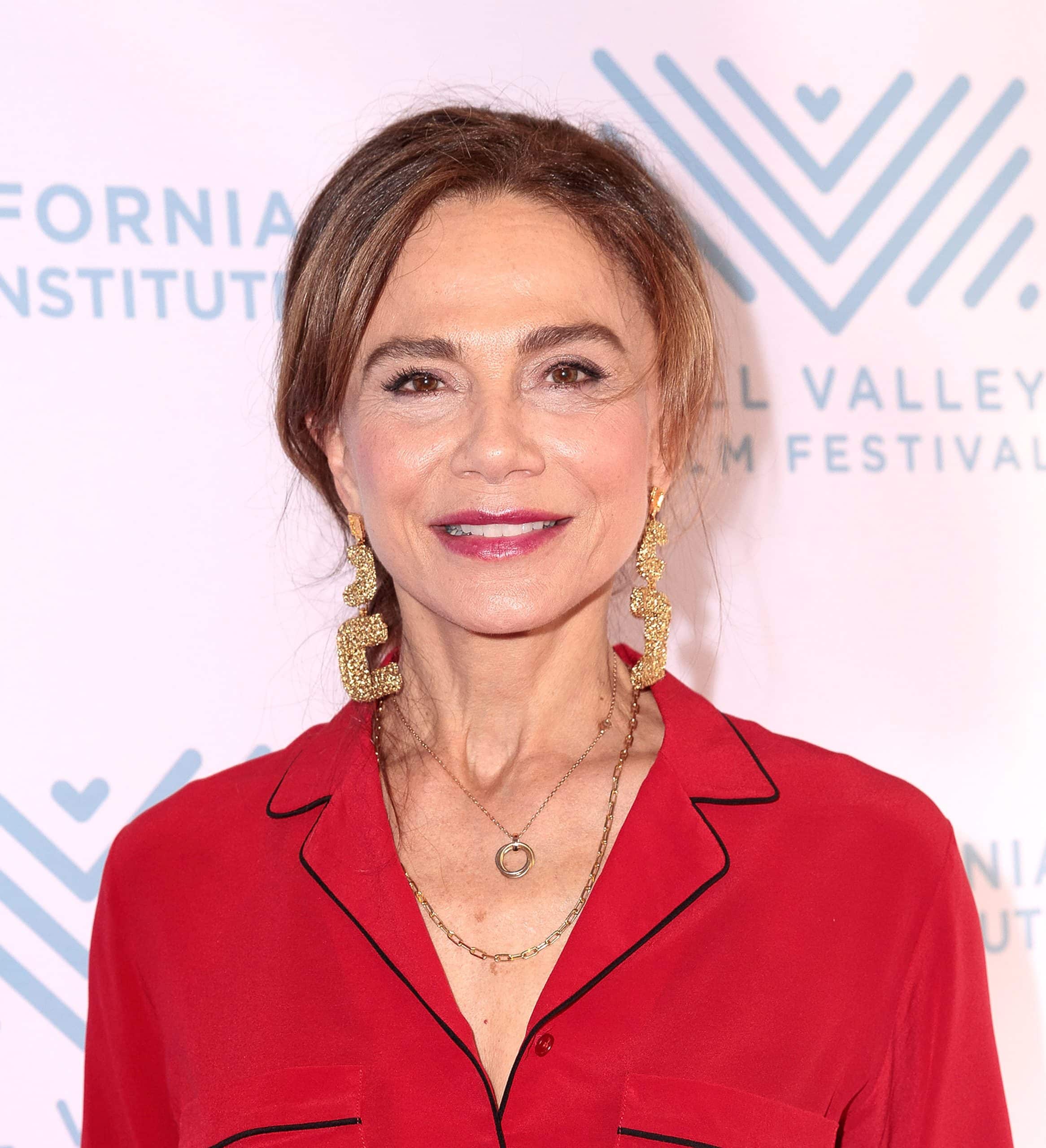 Wiki: Age, Childhood, and Education
Lena Olin was born on 22 March 1955, in Stockholm, Sweden, the youngest of three children of actors Britta Holmberg (1921–2004) and Stig Olin (1920–2008). Olin studied acting at Sweden's National Academy of Dramatic Art from 1976 to 1979. At 19 in October 1974, she was crowned Miss Scandinavia in Helsinki, Finland. Before her acting career, she worked as a substitute teacher and hospital nurse.
Career Beginnings
Before appearing on-screen, Lena had a notable stage career, spanning from 1980 to 1994, with Sweden's Royal Dramatic Theatre ensemble. She performed in plays by Shakespeare and August Strindberg, and appeared in smaller roles in Swedish films directed by Ingmar Bergman, her collaboration with Bergman beginning with "Face to Face" in 1976, and then played Cordelia in Bergman's production of "King Lear", touring internationally. Olin's acclaimed stage roles at Sweden's Royal Dramatic Theatre included parts in works by Strindberg, Bulgakov, Shakespeare, Jonson, and contemporary dramas.
In 1978, Lena Olin appeared in the film "The Adventures of Picasso" alongside Gösta Ekman as the famous painter. The film followed the humorous and artistic escapades of the legendary painter, Picasso.
In 1983, Lena portrayed Anna Egerman (older) in the film "After the Rehearsal", directed by Ingmar Bergman. The story delves into the complex relationships and emotions of theater director Henrik, played by Erland Josephson, as he reflects on his past love affairs and encounters with Anna.
Lena Olin's career took a significant leap with her portrayal of Sabina in "The Unbearable Lightness of Being" (1988). This romantic drama, co-starring Daniel Day-Lewis and Juliette Binoche, delved into complex relationships against the backdrop of 1968 Prague. Olin's performance as a free-spirited artist caught the attention of both critics and audiences, earning critical acclaim and recognition, and garnering her a Golden Globe nomination for Best Supporting Actress, solidifying her position in the industry. Additionally, she received a nomination from the National Society of Film Critics, further cementing her reputation as a talented actress on the international stage.
Lena's career continued to soar with her role in "Enemies, A Love Story" (1989), in which she played Masha, a Holocaust survivor trying to rebuild her life in post-World War II New York. The story revolves around the complex relationships of Herman Broder (Ron Silver), who finds himself torn between three women, including Masha.
Olin's portrayal of Masha was nothing short of remarkable, earning her the New York Film Critics Circle Award for Best Supporting Actress. Her performance was not only critically acclaimed, but also led to significant recognition in the industry, receiving a coveted Academy Award nomination for Best Supporting Actress, and also a nomination by the National Society of Film Critics in the same category.
The '90s and Continued Success
Lena Olin continued her successful career in the 1990s, with various notable roles, including her portrayal of Bobby Duran in the film "Havana" (1990), the drama directed by Sydney Pollack, explores the backdrop of pre-revolutionary Cuba in 1958.
In 1993, Olin portrayed Mona Demarkov in the crime thriller "Romeo Is Bleeding"; starring opposite Gary Oldman as corrupt cop Jack Grimaldi, Olin's depiction of the seductive and dangerous character Mona earned her critical acclaim, including a nomination for the Chicago Film Critics Association Award for Best Supporting Actress.
In the same year, Lena took on the role of Dr. Elizabeth Bowen in the film "Mr. Jones", featuring Richard Gere in the titular role of Mr. Jones, a man struggling with manic-depressive disorder. Dr. Bowen, portrayed by Olin, becomes his psychiatrist, leading to a complex and compassionate relationship between the two characters.
Olin's success in the entertainment industry continued strongly in the second half of the '90s, sharing the screen with a number of acclaimed actors during this period.
In 1995, she portrayed The Marquise in "The Night and the Moment", the film being an historical and romantic plot starring Willem Dafoe and Miranda Richardson.
The following year, Olin played Peggy Lindstrom in "Night Falls on Manhattan", directed by Sidney Lumet. The film centered around a young district attorney played by Andy Garcia, as he becomes embroiled in a high-profile case involving corruption and politics.
In 1998, Olin took on the role of Jadzia in "Polish Wedding", a comedy-drama that explored family dynamics and cultural identity, also starring Claire Danes and Gabriel Byrne.
Additionally, she appeared as Tessie in the 1998 film "Hamilton", directed by Harald Zwart, a modern adaptation of Shakespeare's "A Midsummer Night's Dream" and featuring an ensemble including Peter Stormare, Mark Hamill and others.
At the beginning of the new millennium, Lena Olin secured the role of Josephine Muscat in the film "Chocolat" (2000), which significantly contributed to her stardom. This heartwarming and visually delightful film starred Juliette Binoche as Vianne Rocher, a chocolatier who arrives in a conservative French village. Josephine Muscat, portrayed by Olin, is a troubled and abused woman who finds solace and empowerment through Vianne's chocolates. The film's ensemble including Johnny Depp and Judi Dench, created a charming and memorable cinematic experience. Lena Olin's performance earned her critical acclaim and nominations, including a BAFTA Award nomination for Best Actress in a Supporting Role, a European Film Award nomination for Best Actress, and a Screen Actors Guild Award nomination for Outstanding Performance by a Cast in a Motion Picture. "Chocolat" showcased Olin's talent and versatility, further solidifying her position in the industry.
Left to Right: Sydney Bristow(Jennifer Garner)Irina Derevko(Lena Olin)and Jack Bristow(Victor Garber) #Alias pic.twitter.com/Kjv8V0kvSE

— Ezekiel Villarreal (@Villarreal753) January 8, 2016
Lena Olin's pivotal role as Irina Derevko in the television series "Alias" (2002-2006) marked a significant chapter in her career. In the second season, she was part of the main cast, and later made guest appearances in five episodes during seasons 4 and 5.
The show, created by J.J. Abrams, revolved around the character Sydney Bristow, portrayed by Jennifer Garner, who leads a double life as a CIA agent and faces a web of espionage, conspiracies and personal challenges. Lena played Irina Derevko, Sydney's enigmatic and morally complex mother. Olin's performance earned her a 2003 Primetime Emmy Award nomination for Outstanding Supporting Actress in a Drama Series in.
Other Projects and Continued Success
She then joined the main cast of the horror film "Queen of the Damned". The film, based on Anne Rice's "The Vampire Chronicles" series, tells the story of the vampire Lestat, played by Stuart Townsend, who awakens the ancient and powerful Queen Akasha, portrayed by the late Aaliyah. Maharet is a crucial character in vampire lore, as she possesses knowledge of their origins, and is drawn into the conflict sparked by Akasha's resurrection.
The film also starred Marguerite Moreau, Vincent Pérez and Paul McGann, and while "Queen of the Damned" didn't receive unanimous critical acclaim upon its release, it has since gained a cult following.
She next portrayed Maria in the horror-thriller film "Darkness", which explores the eerie events surrounding a family's move to a remote house in the Spanish countryside.
In 2005, Olin appeared as Andrea in the romantic comedy "Casanova", starring Heath Ledger as the legendary lover Casanova. She also featured in "Bang Bang Orangutang" playing Nina, a drama that delves into the complexities of relationships, starring Tuva Novotny, Jonas Karlsson and Mikael Persbrandt.
In 2012, Olin took on the role of Simone Bark in "The Hypnotist", a Swedish thriller co-starring Tobias Zilliacus, based on the novel by Lars Kepler. Her character becomes central to a murder investigation involving hypnosis.
The following year, she played Kathryn Vale in "The Devil You Know", a psychological thriller that unravels dark secrets from the past. Olin also appeared in "Night Train to Lisbon" as Older Estefânia, a film that explores the mysteries of a Portuguese doctor's life.
In the TV series "Welcome to Sweden" (2014-2015), Lena Olin played Viveka Börjesson as part of the main cast. The show revolves around Bruce Evans, portrayed by Greg Poehler, who moves to Sweden with his girlfriend Emma (Josephine Bornebusch) to be with her family. Lena's Viveka Börjesson is Emma's mother, and plays a significant role in the comedic dynamics and cultural clashes that ensue, as Bruce navigates life in Sweden.
From 2017 to 2020, Lena Olin portrayed Irina Atman in the TV series "Riviera", part of the main cast of the show, which revolves around the life of Georgina Marjorie Clios, played by Julia Stiles, who after her husband's mysterious death, becomes embroiled in the dark and dangerous world of the super-rich elite on the French Riviera.
In 2017, Lena Olin took on the titular role in "Maya Dardel" – this independent film follows the story of an aging author who announces her intentions to end her life, and invites male writers to compete for the privilege of writing her farewell work. Lena's portrayal was critically acclaimed, earning her the Best Actress Award at the Prague Independent Film Festival.
In 2019, Lena Olin played Claire Smythson in "The Artist's Wife". The film revolves around the life of Claire, the wife of a renowned artist who is grappling with Alzheimer's disease.
In 2020, Olin appeared in the film "Adam" as Yevgeina. This drama tells the story of a young man named Adam who, while grieving his father's death, discovers startling secrets about his family's past.
Since 2020 she's been portraying Eva Braun-Hitler, wife of Adolph Hitler, and The Colonel in the TV series "Hunters". The series is set in 1977 New York City, and follows the story of a troubled young Jewish man named Jonah Heidelbaum, portrayed by Logan Lerman, who is driven by a quest for revenge. He becomes entangled with a secret group of Nazi hunters led by Meyer Offerman, played by Al Pacino. This covert organization is dedicated to waging a clandestine war against high-ranking Nazi officials who are in hiding, working to establish the Fourth Reich.
Olin's most recent role was as Grete Winton in the film "One Life" (2023). The movie is based on the remarkable true story of British humanitarian Nicholas Winton, portrayed by Anthony Hopkins, who played a pivotal role in saving hundreds of Central European children from the clutches of the Nazis on the eve of World War II.
The film also stars Helena Bonham Carter as Babette Winton, and Johnny Flynn as a younger Nicholas Winton.
Lena Olin is currently working on the upcoming romantic comedy film entitled "Upgraded", currently in post-production, and which follows the story of Ana, an aspiring art intern who receives a last-minute work invitation to London from her super boss. During her journey on the plane, she meets William, a handsome and wealthy individual. Directed by Carlson Young, it boasts a talented ensemble that includes Camila Mendes as Ana, Marisa Tomei as Claire Dupree, Anthony Head as Julian Marx, Archie Renaux as William, Lena Olin in the role of Catherine Laroche, and Saoirse-Monica Jackson as Amy.
Net Worth
According to authoritative sources, Lena Olin's net worth is estimated at $5 million, as of mid-2023.
Personal Life, Married, Husband, Children
Lena has been married to filmmaker Lasse Hallström since 1992. The couple has a daughter Tora and lives in Bedford, New York, USA. Previously, she dated actor Örjan Ramberg in the mid-'70s and early '80s with whom she has a son named August.
Appearance and Body Measurements
Lena Onlin has light brown hair and brown eyes. She stands at a height of 5ft 11ins (1.8m), weighs approximately 145lbs (65kgs), with vital statistics of 34-25-35, bra size 38B.