Who is Loreto Peralta?
American-Mexican actress Loreto Peralta Jacobson was born in Miami, Florida USA, on 9 June 2004, meaning that her zodiac sign is Gemini. She has 12 acting credits and is perhaps known best for her debut film appearance starring as Maggie in the 2013 comedy movie "Instructions Not Included", which also starred Eugenio Derbez and Karla Souza, and was written and directed by Eugenio. It follows a man who's been raising his daughter alone for the last six years when she was abandoned on his doorstep, while her mother has now resurfaced and wants to take her away; the movie won five of its seven award nominations.
This was also.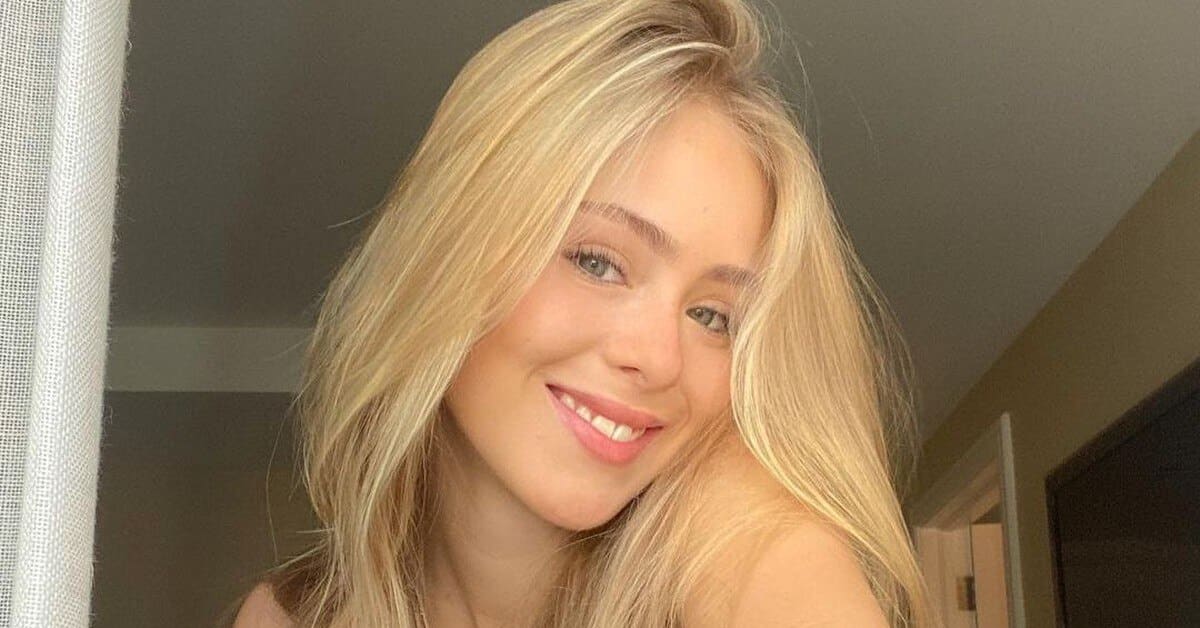 Education and early life
Loreto was raised in Miami alongside her brother Carlos Peralta, by their mother Greta Jacobson and father Juan Carlos Peralta; Loreto's a great-granddaughter of Alejo Peralta, the late Mexican businessman, and the granddaughter of Carlos Peralta, who was also a Mexican businessman.
She was eight while shooting for the movie "Instructions Not Included", and her mother thus accompanied her throughout the shooting; it was the film's writer and director Eugenio Derbez who discovered Loreto, as he tweeted about looking for a girl with blonde hair and green eyes who could speak both Spanish and English.
Loreto's been active in the film industry ever since. She attended a local high school in Florida and upon matriculating in 2022 focused on acting rather than enrolling at college.
Roles in movies
Loreto voiced Alimitra in the popular 2014 animated drama "Kahlil Gibran's The Prophet", which starred Liam Neeson and Salma Hayek, and was written and directed by Roger Allers. It follows artist and poet Mustafa who's embarked on a journey home with his daughter and housekeeper, and the movie won one of its 11 award nominations.
The year 2015 saw Loreto appear in the short comedy "Soy Menor de Edad Loreto Peralta" and another short comedy "Soy Estudiante Loreto Peralta", and the same year heard her voice Gabby in the animated adventure fantasy "Guardians of Oz", which starred Jordan Ancel and Dino Andrade, and was directed by Alberto Mar. It follows winged monkey Ozzy who's trying to stop the plans of evil Evilene with the help of Scarecrow, Cowardly Lion and Tin Woodman, and the film was nominated for two awards.
In 2016, Loreto portrayed one of the lead characters Elle in the adventure fantasy "The Little Mermaid", which starred William Moseley and Poppy Drayton, and was directed by Blake Harris. It follows a girl and her uncle who've discovered a creature whom they believe to be the real little mermaid.
Loreto Peralta from ALL THE FRECKLES IN THE WORLD 🥺❤️ pic.twitter.com/TzqQgbMAK7

— R A I N ✨ (@drammmajjigae) January 7, 2020
The year 2019 saw Loreto play Cristina in the popular romantic sports comedy "All the Freckles in the World", and in 2021, she was Paola in the comedy "Guerra de Likes", which starred Regina Blandon and Ludwika Paleta, and was directed by Maria Ripoli. It follows Raquel who wants to become popular, and is thus trying to becoming friends again with her high school classmate Cecy, who's now a social media star.
Loreto's only other film role has been playing Victoria in the 2021 comedy "Tu Eres mi Problema", which starred Barbara Mori and Santiago Barajas, and was written and directed by Alvaro Curiel; it follows Sebastian who's been expelled from school, and has now run away from home.
Roles in TV series
Loreto's appeared in only two TV series. She played Rosita in 10 episodes of the 2019 comedy "The House of the Flowers", which starred Cecilia Suarez and Claudette Maille, and was created by Manolo Caro. It follows the life of a wealthy matriarch now that her husband's mistress has exposed their secrets, the series aired from 2018 through 2020 and won five of its 16 award nominations.
Loreto then played Crista in the 2021 episode "The Rich Cry Too" of the comedy "The War Next-door", which starred Elyfer Torres, Mark Tacher and Allegra Levy, and follows Leonor who comes from a poor family and has now won them a house.
Other credits
Loreto was featured in the 2014 TV special "I Premio Platino del Cine Iberoamericano".
She was also featured in the short comedy shows "No Se Aceptan Devoluciones 2: El Regreso de Loreto Peralta" and "Asesoria Educativa con Eugenio Derbez y Loreto Peralta", both released in 2015.
Awards and nominations
Loreto's won three awards: a 2014 Premios Canacine Award for Best Newcomer – Female, a 2014 Mexican Cinema Journalists Silver Goddess Award for Best Child Acting and a 2014 Young Artist Award for Best Performance in a Feature Film – Leading Young Actress, all for "Instructions not Included".
Love life and relationships
Loreto avoids speaking about her love life in public, but most of her fans believe that she's today in a relationship with Mexican actor Leonel Martinez, who's just recently launched his acting career and thus has only a single credit, portraying Nightclub Fan in the 2019 crime thriller movie "Emulator".
Loreto and Leonel have been seen spending time in public together on multiple occasions, but neither has addressed the rumors of them being in a relationship, nor has any evidence been provided to support these claims; this hasn't prevented Loreto's fans from firmly believing that she and Leonel are 'together'.
There are no other boys whom Loreto's perhaps dated, that we know about; she seems to be in a relationship with Leonel Martinez as of August 2023, hasn't married and doesn't have children.
Interesting facts and hobbies
Loreto's an Instagram star as over three million people are following her on the network today, while she's posted over 300 pictures and videos onto the network; most of her content shows her during her everyday life, whether she's going to the beach, shopping for clothes or for vinyl!
She works out on a daily basis, and follows a highly strict diet, as it's important for Loreto's career to keep in shape; she occasionally advises her fans on which foods she eats, and which she avoid.
Loreto loves animals and her favorites are dogs.
Her brother Carlos is today also an actor but has only two acting credits: he played Paco in the critically acclaimed 2018 drama movie "Roma", which won three Oscars for Best Foreign Language Film of the Year, Best Achievement in Directing and Best Achievement in Cinematography, and he portrayed Joan in the 2019 episode "El Sonido de la Vida" of the drama series "La Rosa de Guadalupe".
One of Loreto's favorite Mexican actresses is Ana de la Reguera, and some of her favorite TV series include "Ana", "Eastbound & Down", and "Gitanas".
Appearance and net worth
Loreto's age is 19. She has green eyes and blonde hair, is 5ft 6ins (1.67m) tall and weighs about 115lbs (53kgs).
Loreto's net worth's been estimated at over $500,000, as of August 2023.